Summary: Learn more about what it is like to be a Corporate attorney in this article.
What Does a Corporate Attorney Do?
Why Do Corporate Attorneys Enjoy Their Jobs?
There is a lot to learn to be a corporate attorney (it can take several years), and this creates a high barrier to entry in the field.
This is a good practice area for people who like business, money and working directly with companies.
Corporate attorneys are the most likely to be able to get in-house positions.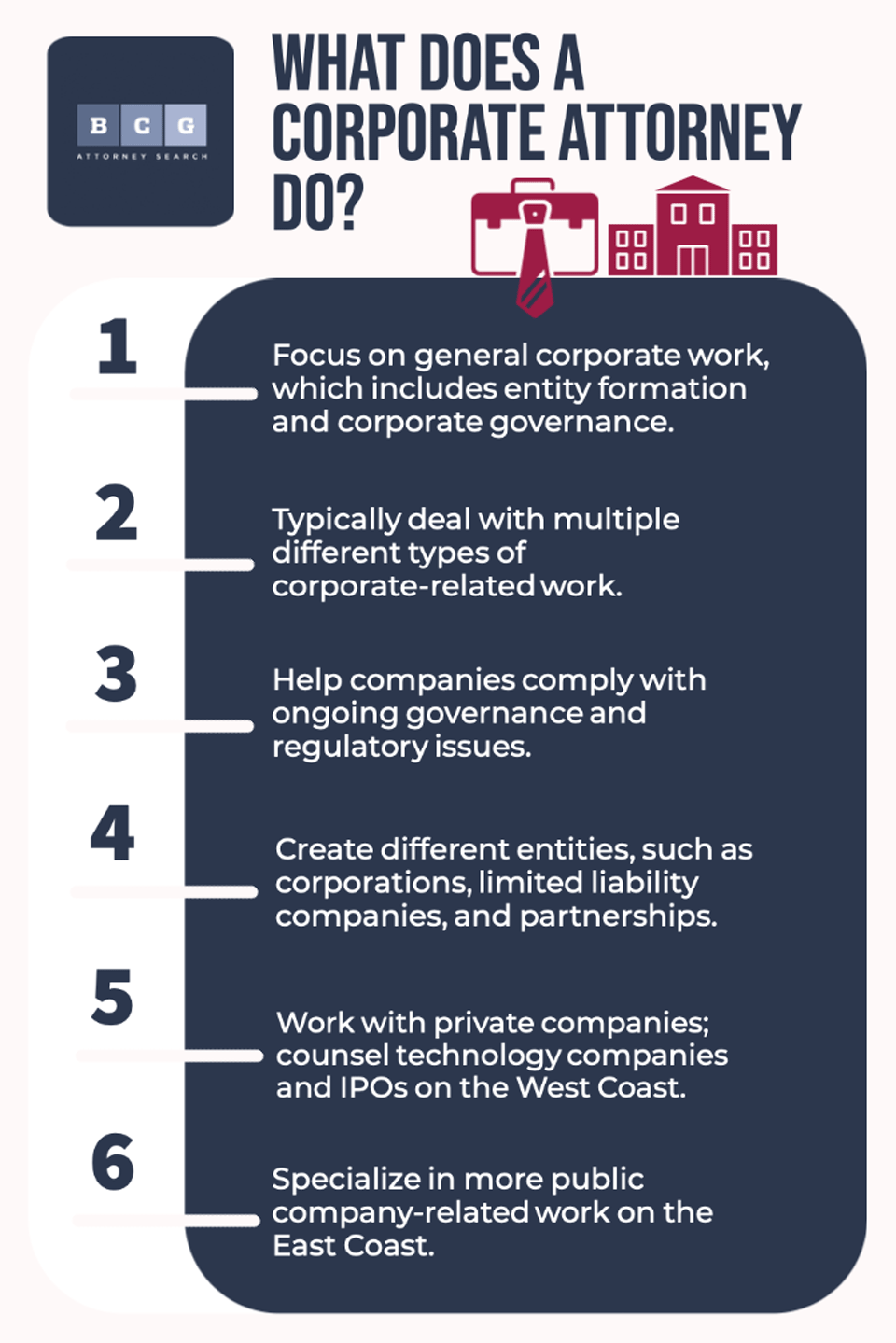 What Are the Difficulties of Being a Corporate Attorney?
The work that corporate attorneys do is often referred to as "glorified clerical work" because the work is often quite clerical in nature.
The best corporate attorneys excel at finding the things that can go wrong in transactions, contracts, and other deals.
Because they are trained to see the negative, they are often viewed as hindrances to getting things done.
How Easy Is It to Move Laterally as a Corporate Attorney?
When the economy is good, corporate attorneys are often in strong demand.
Regarding the ability to lateral between states, cities and even countries, corporate is probably the best practice area to be in.
This is also a good practice area for attorneys interested in business and making a lot of money.
When the economy is slow, it can become more difficult for corporate attorneys to move laterally and there are a lot of layoffs.
This is a very difficult practice area to start a career in because attorneys can get laid off and lose their jobs early in their careers and never get the training needed to become seasoned attorneys.
This is the best practice area for attorneys interested in building a book of business.
Because corporate attorneys tend to advise their clients on an ongoing basis about a variety of issues, they typically can get spin-off work (litigation, real estate, tax and so forth) that they can send to other attorneys in their firm.
See the current Corporate job openings we are recruiting for here: 
Corporate Attorney Jobs

Corporate Case Studies