This area of practice relates to how a corporation is directed and controlled. The
corporate governance structure
outlines the distribution of rights and responsibilities among different company members and the rules and procedures for corporate decision-making and operations. Sound corporate governance is fundamental to the integrity of financial institutions, markets, and our economy's health and stability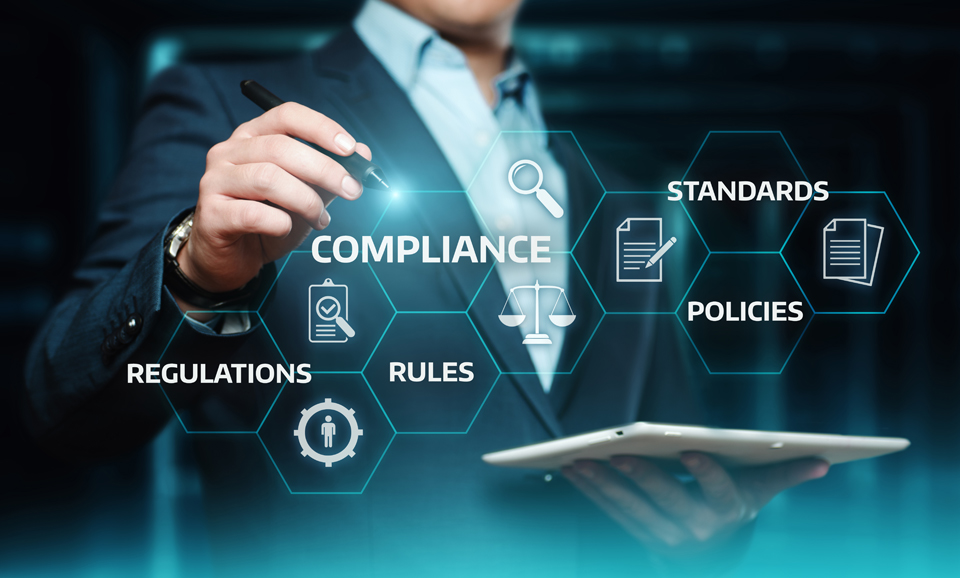 The general corporate governance attorney
is responsible for ensuring that corporate governance is performed correctly. This position requires a generalist – the attorney must be sufficiently knowledgeable in many areas of law to meet the broad array of duties in the job successfully.  
The Primary Sources of Law, Regulation, and Practice Relating to Corporate Governance
In the United States there are two primary sources of law and regulation relating to corporate governance:
State Corporate Laws
Statutory and judicial corporate law governs the formation of privately held and publicly traded corporations and the fiduciary duties of directors. Most companies are incorporated in Delaware. Delaware law and interpretation are influential in other states, so the Delaware General Corporation Law (DGCL) is used as the point of reference for all state law. As a state corporate law enforcement mechanism, shareholder suits are the primary tool.
Federal Securities Laws
The Securities Act of 1933 (Securities Act) and the Securities Exchange Act of 1934 (Exchange Act), both as amended, are the primary sources of federal securities law. Whether these securities are offered or sold by a public or private company, the Securities Act regulates them. Incorporated in 1934, the Exchange Act is concerned with several issues, including the organization of the financial marketplace generally, the activities of brokers, dealers, and other market participants, as well as the requirement that publicly held companies disclose information regularly. Companies are designated as reporting companies under the Exchange Act when they are listed on a national securities exchange or if more than 2,000 of their securities are held by non-sophisticated ('accredited') persons (with some exceptions). By mandating disclosure rather than by regulating normatively, the Securities Act and Exchange Act address corporate governance questions primarily.  
Core Responsibilities of the General Corporate Governance Attorney
Key elements of corporate governance include:  
Leadership
Accountability
Fiduciary duties
Environmental sustainability
Adaptability
These form the foundation of a profitable and successful corporation.  
Leadership
The general corporate governance attorney examines the leadership position of the company and designs the power structures within. The main component of leadership within most corporations is the board of directors.
The board is responsible for the
general direction taken
. The general corporate governance attorney must consider the number of board members, the right chairperson, and avoiding conflicts of interest among the directors.  
Number of Members
There is no standard number for the optimal size of a board of directors. The average size is about nine. Too many members and the individual directors cannot make meaningful contributions. Too few and anyone member may become too influential, or there may not be enough directors to serve on all the committees typically organized. In setting up the corporation, the general corporate governance attorney must consider these factors and select the appropriate size.  
The Right Chairperson
The board of directors is only as good as the chairperson. It is this person's responsibility to make sure the board operates appropriately and within corporate bylaws. So, the chairperson should have good communication skills. They should be sensitive to other directors' feelings, impartial and objective, diplomatic and approachable, and able to run an efficient meeting.
The general corporate governance attorney's job, at incorporation, is to ably counsel the founding members on appropriate candidates for this critical leadership role.  
Avoiding Conflicts of Interest
Most board members are engaged in other businesses, either through involvement or investment.
This can pose conflicts of interest. The general corporate governance attorney observes board activity and is alert to several common conflicts of interest:  
Self-dealing. Member must not place themself in a position where their duties and personal interests conflict. This includes no deriving improper personal advantage from serving on the board.
Self-profit. A director sometimes owns a company that provides services to the corporation. While this may be acceptable, the corporate attorney watches for instances where the director's other business inappropriately profits from board decisions.
Compensation. The board makes decisions on compensation for itself. The corporate attorney looks out for cases where salaries and benefits may be excessive and not in the company's best interest. Full disclosure and transparency by board members are essential here.
Accountability
The general corporate governance attorney puts a robust system to ensure accountability in the corporation – especially to the shareholders. The rights of the shareholders must be defined and legally justified. In addition to shareholders, stakeholder interests need to be accounted for. These include creditors, employees, suppliers, and customer bases.
Fiduciary Duties
Officers, directors, and sometimes shareholders have many fiduciary responsibilities similar to and overlap the conflicts of interest concerns discussed above. Generally, the officers and directors owe
fiduciary duties
to the corporation and shareholders.
It is the general corporate governance attorney's job to ensure these duties are honored.
Obedience
Officers and directors (duty holders) must perform their duties in compliance with the law and conformance with applicable corporate governing guidelines. It is easy to go wrong. For example, an officer in charge of charitable donations may use them for non-charitable purposes. This is a violation of the duty of obedience.  
Loyalty
Duty holders owe a duty of loyalty to the corporation and its stockholders. They are required to put the best interests of the company above their own business or personal interests. Examples of disloyalty include conflicts of interest, competing with the corporation, or making secret profits.  
Good Faith and Fair Dealing
As part of their daily tasks and obligations, duty holders must act with integrity, good faith, and fairness.  
Care
This is a big one. Officers and directors must use reasonable care and diligence when acting on behalf of the corporation and carrying out their duties to ensure the company's best interests. A duty holder can be personally liable for violating this duty of care. An officer could fail to meet the obligation by not adequately supervising staff. A director's failure to regularly attend board meetings could be another violation.
Not all conduct that leads to harm to the corporation violates the duty of care. The business judgment rule states that absent from gross negligence, a duty holder is not liable for decisions made in good faith that end up harming corporate interests. This rule is good public policy because otherwise, duty holders might be afraid to take reasonable risks to benefit the firm.  
Disclosure
Finally, the duty of disclosure requires honesty in business discussions. Such candor is necessary among officers, directors, and shareholders to assess material risks and reach informed decisions. For example, full disclosure of material facts before a major business transaction or merger is necessary. The duty also requires officers and directors to disclose potential conflicts of interest that modern-day duty holders often encounter.
Successful honoring of the duties of obedience, loyalty, good faith, and fair dealing, care, and disclosure are essential for a business's successful operation. It is the general corporate governance attorney's job to make sure they are honored.  
Environmental Sustainability
Many corporations today prioritize environmental sustainability as a core component of their policies. Companies that reduce their carbon footprint and take other steps positively impact their reputation and an improved bottom line.
Common environmental sustainability initiatives include:
Pollution Prevention
: This refers to reducing or eliminating waste at its origin. Modifying production processes, using less toxic substances, consuming less energy, and reduced packaging all make a difference.
Conserving Resources
: The efficient use of resources is achieved by installing low-flow faucets, reducing landscape water use, and using energy-efficient lights. Another example is replacing the company fleet with electric vehicles.
Waste Reduction
: This means hauling less waste to the landfill. One example is replacing disposable materials such as shop towels and mops with washable, reusable alternatives.
The general corporate governance attorney plays a vital role in these initiatives because the federal government offers various tax advantages to businesses that practice environmental sustainability. For example, incentives are available for interior lighting or hot water systems that reduce power use, and tax credits exist to use alternative fuel vehicles. The general corporate governance attorney makes it a priority to understand these benefits and ensure that the corporation's accounting department takes full advantage of these tax incentives and credits.  
Adaptability
Corporate law is continually changing. The general corporate governance attorney must stay current with adjustments and adopt corporate governance to change with the new laws. COVID-19, social responsibility awareness, and increased scrutiny of executive pay are all areas of recent change.
The attorney must be cognizant of and reactive to these.
How do I Become a General, Corporate Governance Attorney?
There is no requirement dictating what type of bachelor's degree you should have before entering law school. However, if you are interested in corporate governance, a degree in business is a good idea.
After graduating from law school and passing the bar, you can look for entry-level jobs at corporations. After that, the sky is the limit on your career to being
a successful general corporate governance attorney.
See Also: