This candidate was referred to me from a candidate I had previously placed at a BigLaw firm in Boston. My previous candidate and this candidate grew up together and both wanted to return home to Boston. This candidate was an exceptional junior corporate associate who had graduated from a top 10 law school and specialized in the representation of startup companies and emerging technology ventures from formation through financing rounds and acquisition, and was extremely eager to return home to the Boston area from California.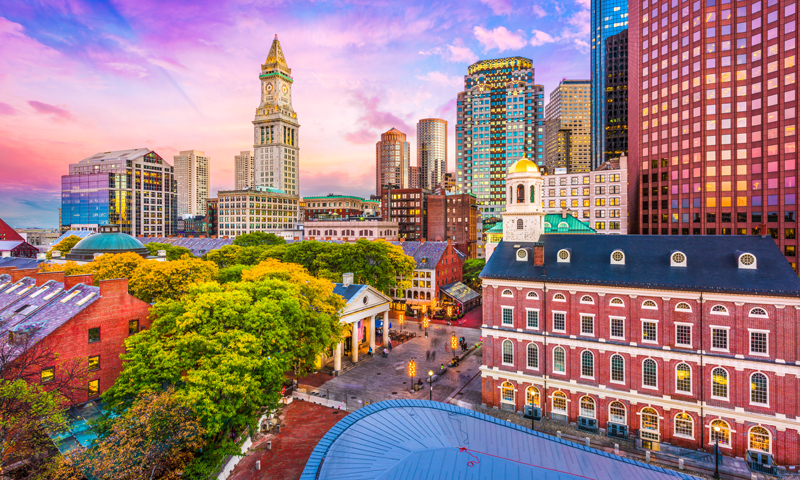 Firms love candidates who are relocating home as such lateral moves do not raise any red flags whatsoever. Such candidates are typically very easy to place and this candidate was no exception.  
Upon graduating from law school, this candidate joined a small boutique firm in Cupertino, California as an Associate in order to gain exceptional experience well beyond her class year. There, she worked directly with founders to help them navigate all stages of the startup life-cycle and gained substantive and effective drafting, diligence and negotiation skills, and also gained extensive client contact early in her career.  
This candidate loved her small firm in California and initially told me that she was only interested in a similarly small boutique firm. I immediately thought of a sophisticated boutique firm in Boston, but soon realized that it had recently been acquired by Arent Fox, a BigLaw firm. Nevertheless, I thought it would be worth it to submit this candidate there and she agreed.  
Almost immediately after I reached out to Arent Fox on this candidate's behalf, she received an interview. Typically, it takes at least a month for even strong candidates to receive interviews, so this just goes to show what a strong candidate she was. Since she was located across the country in California, her first interview was done via Skype. We had an interview prep call and it immediately became obvious that this candidate would be a great interviewer. She was enthusiastic, upbeat, genuinely loved the work she was doing, friendly, extremely outgoing, had done her research on Arent Fox and was extremely knowledgeable about the firm, and required very little coaching, as she was a very naturally great interviewer.  
This candidate's Skype interview, predictably, went extremely well and shortly thereafter, she flew to Boston for a full round of in person interviews, which also went extremely well. Within ONE DAY of her interview, she received a verbal offer, which was quickly followed by an official offer letter. The candidate was completely thrilled and very excited to join such a great firm back home in Boston!  
In the end, even though she initially only wanted to consider boutique firms, this candidate ended up loving the people, culture, and work available at Arent Fox's new Boston office. This is exactly why I always tell candidates to keep an open mind when it comes to approving law firms. Arent Fox ended up being a perfect fit for this candidate. I am 100% confident that she will be extremely successful there long-term and wish her nothing but the very best there!