An attorney working for a top law firm in Europe contacted us with a desire to move back home to the Midwest. It is very common for attorneys who go to top law schools to take jobs in places like New York City and then often be transferred to the firm's European office in cities such as London, Frankfurt or Paris. After a few years of this, however, many of these attorneys approach us expressing interest in coming back home. In most cases, the attorneys are not interested in a return to New York City but would prefer to go back to their hometown and settle down. This was just such a case.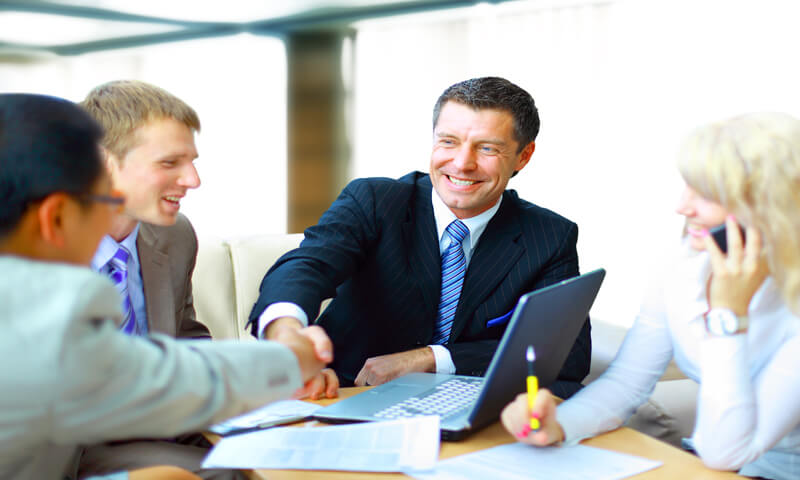 When an attorney is going home after working in New York and overseas, they tend to have very sophisticated corporate experience, mostly in capital markets. Depending on the size of the market they may be interested in relocating to, there may not be a sophisticated capital market practice. This attorney wanted to relocate to a relatively small Midwestern market where they had grown up and settled down to be closer to family and friends.  
The problem with this relocation was the attorney previously worked on very sophisticated transactions (in many cases representing governments issuing debt around the world) and this type of law practice was not being done by the firms in the market to which they planned to return. To position this candidate properly,
we first stressed that the attorney wanted to be closer to parents and their
commitment to the market. While there certainly were a lot of talented attorneys in the market, most of the attorneys had not gone to the same caliber of law schools, worked in major cities like New York or internationally and did not have anywhere near the level of sophistication this attorney did. This meant that we risked the attorney looking too big for their britches if they did not come off correctly.  
In situations where a younger attorney with outstanding qualifications wants to relocate to a smaller market, it is always important we make sure that the attorney is humble and comes across well to the attorneys they are meeting with. We do not want the attorney to appear arrogant, or if they feel like their better than the attorneys they are interviewing with in any way. Instead, we want the attorney to position themselves as someone who believes a small market is better for their legal career. While this may seem self-evident, many attorneys do not do this when interviewing with smaller law firms, which ultimately can hurt them.  
Because this attorney has sophisticated experience, we made the law firms feel that not only was the attorney willing to learn but they also wanted to work in a smaller market. We also told the law firms the attorney believed that working in a smaller market represent a better opportunity because they would be able to develop clients whereas they could not develop clients while working for a major international law firm in Europe.  
After a few weeks, we managed to get several law firms within the smaller market to gain interest in our attorney. The attorney returned to the area over Christmas break and interviewed with several of the law firms. Each firm they interviewed with liked the attorney a great deal and consequently made offers. The attorney returned home after Christmas break, gave notice and started at a new firm a few months later. This was a successful placement in a very small market. In each case, the law firm the candidate interviewed with had no openings. Yet, we were able to create opportunity by positioning the candidate in the correct manner.  
When a law firm finds an outstanding attorney who wants to come home, the fact that there is an opening or not is irrelevant. The law firm realizes that they have one chance to get the attorney and will go out of their way to hire the attorney if they believe they have enough work. In fact, we believe attorneys who are relocating are often easier to place—regardless of whether or not there is an opening— than attorneys that are looking in an existing market and competing with other attorneys for the same openings.
View BCG Attorney Search's Recent Placements
Read BCG Attorney Search Reviews
About Harrison Barnes
Harrison Barnes is the founder of BCG Attorney Search and a successful legal recruiter. He is extremely committed to and passionate about the profession of legal placement.
His firm BCG Attorney Search has placed thousands of attorneys
. BCG Attorney Search works with attorneys to dramatically improve their careers by leaving no stone unturned in job searches and bringing out the very best in them.
Harrison has placed the leaders of the nation's top law firms
, and countless associates who have gone on to lead the nation's top law firms. There are very few firms Harrison has not made placements with.
Harrison's writings about attorney careers and placements attract millions of reads each year.
He coaches and consults with law firms about how to dramatically improve their recruiting and retention efforts. His company LawCrossing has been ranked on the Inc. 500 twice. For more information, please visit
Harrison Barnes' bio
.
About BCG Attorney Search
BCG Attorney Search matches attorneys and law firms with unparalleled expertise and drive, while achieving results. Known globally for its success in locating and placing attorneys in law firms of all sizes, BCG Attorney Search has placed thousands of attorneys in law firms in thousands of different law firms around the country. Unlike other legal placement firms, BCG Attorney Search brings massive resources of over 150 employees to its placement efforts locating positions and opportunities its competitors simply cannot. Every legal recruiter at BCG Attorney Search is a former successful attorney who attended a top law school, worked in top law firms and brought massive drive and commitment to their work. BCG Attorney Search legal recruiters take your legal career seriously and understand attorneys. For more information, please visit
www.BCGSearch.com
.