One of the most interesting things that occur is when searches go very quickly. A corporate attorney from the Bay Area contacted us late in their search for a new position in Portland, Oregon. The attorney already had an offer with a firm that they were happy with but they wanted to see if there was more available on the market. They contacted a legal recruiter in the Pacific Northwest, and the recruiter had set them up with an interview within a firm, but had not fully exposed them to other opportunities in the market. The problem with the position the recruiter got them was the job involved doing more general corporate work and did not take advantage of this attorney's experience in a niche practice area of corporate.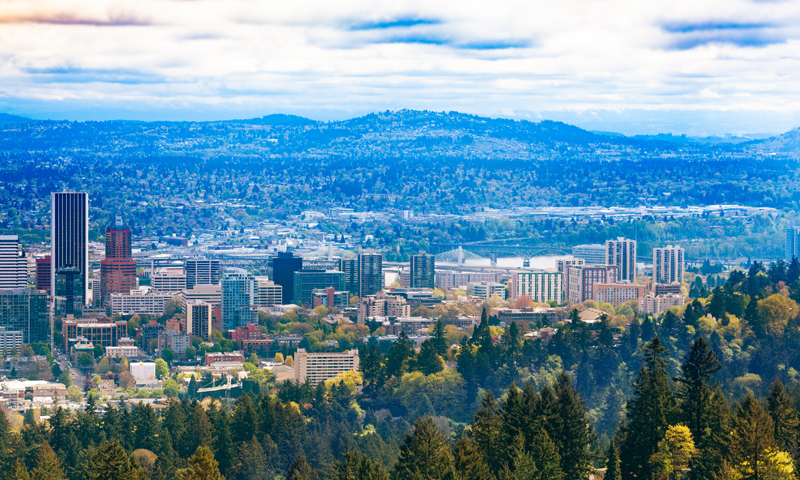 By the time the candidate contacted me, the recruiter was "blowing up their phone" trying to get them to accept the offer.  
One of the problems with the legal recruiting industry— and one reason that I founded BCG Attorney Search-- was because most recruiters do not have a lot of openings, nor do they understand the market in many cases. Limited by their contacts, these recruiters often try to steer their candidates to accept positions with the firms where they have contacts, and may not expose their candidates to the full market. Here, this attorney had only been submitted to four law firms by their legal recruiter and had gotten one offer.  
Because this attorney was in such a specialized practice area, I researched the market and determined that there were at least seven law firms that did the exact sort of work this attorney did— including a few major national law firms in the area. I contacted these firms and discussed my candidate with them (with their authorization) and was able to interest two of them and seen the candidate immediately. Within 48 hours of me for speaking with the candidate, the candidate was on a plane to interview with one of the law firms and received an offer in their interview. The work the candidate was doing was exactly what they wanted to do, and the firm did not have an opening.  
I was surprised that the other recruiter had not submitted the candidate to this firm. My candidate told me that the recruiter only submitted them to openings and did not go anywhere else where there were no openings. One of the dangers of only chasing openings is that it can severely limit the prospects of any attorney. I am consistently amazed at how the future of an attorney can often be dictated by the quality of the recruiter. If you are in a specialized practice area, you should never judge your marketability based on the openings in the market— instead, you should be aware of the few firms that do the exact sort of work you do.
View BCG Attorney Search's Recent Placements
Read BCG Attorney Search Reviews
About Harrison Barnes
Harrison Barnes is the founder of BCG Attorney Search and a successful legal recruiter. He is extremely committed to and passionate about the profession of legal placement.
His firm BCG Attorney Search has placed thousands of attorneys
. BCG Attorney Search works with attorneys to dramatically improve their careers by leaving no stone unturned in job searches and bringing out the very best in them.
Harrison has placed the leaders of the nation's top law firms
, and countless associates who have gone on to lead the nation's top law firms. There are very few firms Harrison has not made placements with.
Harrison's writings about attorney careers and placements attract millions of reads each year.
He coaches and consults with law firms about how to dramatically improve their recruiting and retention efforts. His company LawCrossing has been ranked on the Inc. 500 twice. For more information, please visit
Harrison Barnes' bio
.
About BCG Attorney Search
BCG Attorney Search matches attorneys and law firms with unparalleled expertise and drive, while achieving results. Known globally for its success in locating and placing attorneys in law firms of all sizes, BCG Attorney Search has placed thousands of attorneys in law firms in thousands of different law firms around the country. Unlike other legal placement firms, BCG Attorney Search brings massive resources of over 150 employees to its placement efforts locating positions and opportunities its competitors simply cannot. Every legal recruiter at BCG Attorney Search is a former successful attorney who attended a top law school, worked in top law firms and brought massive drive and commitment to their work. BCG Attorney Search legal recruiters take your legal career seriously and understand attorneys. For more information, please visit
www.BCGSearch.com
.