Although most general practice law firms have a tax department, what those tax lawyers do may vary quite dramatically from firm to firm, especially depending on the firm's clients. In addition to reviewing the substance of a tax lawyer's background, tax is the principal practice where a master of laws (LL.M.) is highly desirable. At some firms, it is a mandatory credential. Several law schools have a master's program in taxation. New York University School of Law is widely considered the best among these programs. In addition, many lawyers who have or are taking tax courses to get their LL.M. do so in the evening while employed full time.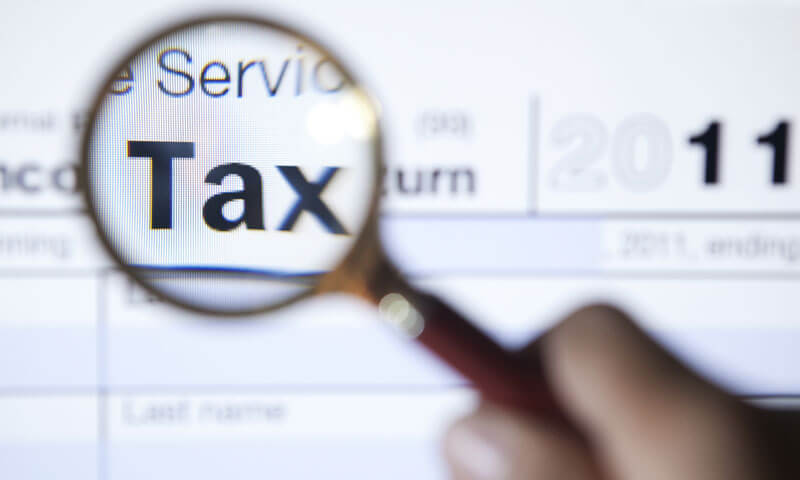 A
tax lawyer may be a generalist
, or his or her experience may be very specific. At a high level, tax experience falls into the following areas:
Corporate Tax
International Tax
Partnership Tax
State and Local Tax
Trusts and Estates
CORPORATE TAX
. Corporate tax lawyers are
transactional attorneys
who are most likely working closely with the corporate transactional group of their firm. In this capacity, tax lawyers may find themselves advising the
corporate department about the tax implications of various business transactions
, including mergers and acquisitions. Because the tax implications of a business deal can dramatically change the financial gain or loss from a transaction, the proactive corporate tax lawyer will offer suggestions on how to structure a deal to minimize tax obligations
. In this respect, a corporate tax lawyer should be fairly knowledgeable about
corporate transactions themselves.  
Interested in these kinds of jobs? Click here to find Tax jobs.
INTERNATIONAL TAX
. International tax law certainly has overlaps with corporate law in some respects. However, international tax has a few distinct elements. One substantial element of the international tax practice is advising clients who are doing business outside of the United States (or foreign clients coming into the United States to do business) with respect to the applicable tax implications of their cross-border corporate transactions.Whether it's a joint venture between a foreign and a domestic corporation, an investment outside of the United States, or a domestic company doing business overseas, the international tax lawyer will evaluate the tax implication for the business. One particular niche, transfer pricing, involves the taxation issues for domestic companies with foreign affiliates involved in the sale of goods or services.An international tax lawyer must be able to understand relevant international tax treaties and have a sophisticated sense of international corporate structures.
PARTNERSHIP TAX
. Generally speaking, partnership tax refers to a more discrete practice than corporate or international tax. Partnership tax covers the taxation implications when choosing a business entity's structure and the ongoing tax issues of that business. Initially, a lawyer with partnership tax experience will be offering advice with respect to what entity to choose in forming a business, whether it is a partnership, sole proprietorship, limited liability company, or subchapter-S corporation.You will often see "check-thebox" election issues as one of the partnership tax lawyers' specialties. In addition to offering advice with respect to the formation of a business partnership tax, lawyers will offer advice over the life of the business with respect to the tax implications of its day-to-day activities as well as any notable transactions, including acquisitions and raising capital.
STATE AND LOCAL TAX
. State and local tax practices are slightly fewer and farther between. Although larger, full-service law firms are less likely to have tax lawyers with this specific expertise, some firms (some of them quite large) do still have well-known practices. A state and local tax lawyer may be representing either businesses or individuals regarding their obligations to the various states or localities in which they reside or do business.
A state and local tax lawyer may have experience representing an individual before the taxation entity in its home state regarding its tax status.This representation may involve litigation, including defense of criminal prosecution. State and local tax lawyers more recently have been busy advising clients on the tax implications of doing business in multiple states, including doing business using the Internet. Obviously, tax lawyers are always looking for ways to diminish a client's tax responsibilities in the various jurisdictions where tax may become due.
TRUSTS AND ESTATES
. Although some wouldn't classify the trusts and estates practice as a subgroup of tax (some would call it a stand-alone practice), the heart of the trusts and estates practice is tax.
A trusts and estates practice involves providing advice to individuals (typically high-net worth individuals) on how to best structure their estates. Usually, this involves creating whatever structure for an estate that will best preserve and pass on assets with a minimum of tax liability. A trusts and estates lawyer should generally be familiar with wills, trusts, powers of attorney, and life insurance instruments.Trusts and estates lawyers both create and administer such instruments. On occasion, a trusts and estates lawyer will also handle litigation over the disposition of an individual's assets and the interpretation or the validity of the decedent's will.  
Interested in these kinds of jobs? Click here to find Tax jobs.