It is quite common for attorneys to drop out of the practice of law and go to business school and then decide before the end of their second year of business school that they would prefer to return to the practice of law. This does not happen often, but it is something that I see at least a few times a year. An attorney will leave a large law firm in New York City, Los Angeles, the Bay Area, Chicago or another large city in the United States and will attend a prestigious business school. I've placed attorneys recently that were graduating from the University of Chicago business school, UCLA business school, Michigan business school, Berkeley business school and Duke.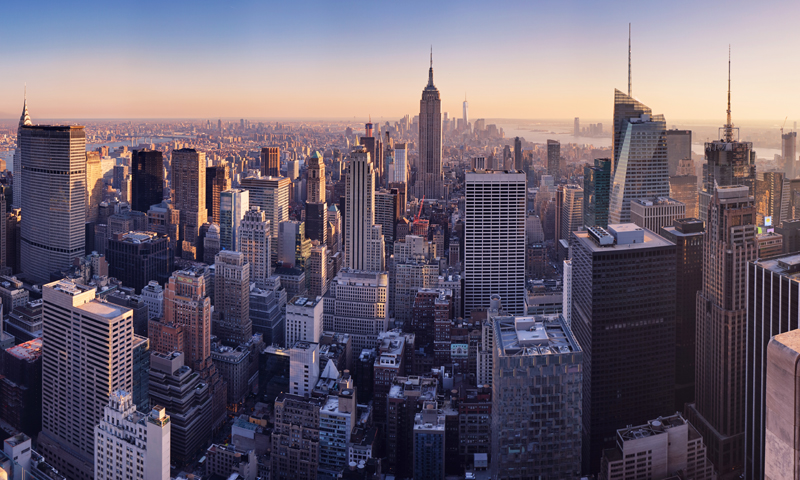 Attorneys that go to business school most often are corporate attorneys. They go to business school because they are interested in the business side of things and believe that they may enjoy being in business as opposed to being attorneys in a law firm. In the few decades that I've been recruiting, attorneys that go to business school almost always realize when they get to the end of their second year that they can make far more money practicing law in a large law firm than they can as consultants and other roles inside of businesses. Moreover, most attorneys have a personality type that makes them more suited to working in legal environments than in corporate environments. Much of the work that students are taught in MBA programs is quantitative in nature, does not involve debate and is a different mindset than most attorneys are used too. Most attorneys go to business school to find they are more comfortable in the legal environment than they would be in the business environment. Moreover, many attorneys that go to business school did not perform well.  
That said, I have had so much success placing business school students that are former big law attorneys that it seems to me that law firms really like the experience. In addition, I think that going to business school is often a growing experience for attorneys because it gives them time to reflect on how they can be better attorneys once they get back into a law firm. In addition, I believe that understanding business is also something that is very good for corporate attorneys and it enables them to be better advocates for businesses and also more effective at generating business when they get out. I think getting a business degree is a good move for attorneys and law firms certainly are often happy to welcome them back.  
When this attorney contacted me, they express reservations that a law firm would welcome them back after having left the practice of law. This is something that many business students say once they've left law to go to business school. While there is some truth to this, for the most part, I think major law firms will often ignore this. While going to get a degree in philosophy, marketing, English or something similar but certainly be very harmful to someone who wants to return to the practice of law. Meanwhile, receiving an MBA from a prestigious MBA program is a different can of worms. Not only is this a rigorous experience but it is related to the practice of law—especially if someone is a corporate attorney.  
When this attorney contacted me they had such little confidence that they could return that it was almost humorous. The attorney was also worried because they had lost their job at their previous firm before going to business school because the law firm did not have a lot of work. I explained to the attorney that no one had to know they lost their job because there was only a three-month gap on their resume of unemployment prior to them starting business school.  
I sent the attorney out to several openings in New York City and the attorney ended up getting hired by one of the largest and most prestigious law firms there. The attorney was concerned that the law firm would not like the business school grades but they never asked for a transcript. The attorney was concerned that the law firm would find out that they'd lost a previous job when they were laid off, but no one asked about it. The attorney was concerned that law firms would view their experience of going to business school in a negative light—but it was viewed positively.  
While attorneys may often have a difficult time getting work if unemployed and not working in a law firm environment, there are exceptions to this. I've placed numerous business school students who are attorneys throughout the years, and this was a perfect example.
View BCG Attorney Search's Recent Placements
Read BCG Attorney Search Reviews
About Harrison Barnes
Harrison Barnes is the founder of BCG Attorney Search and a successful legal recruiter. He is extremely committed to and passionate about the profession of legal placement.
His firm BCG Attorney Search has placed thousands of attorneys
. BCG Attorney Search works with attorneys to dramatically improve their careers by leaving no stone unturned in job searches and bringing out the very best in them.
Harrison has placed the leaders of the nation's top law firms
, and countless associates who have gone on to lead the nation's top law firms. There are very few firms Harrison has not made placements with.
Harrison's writings about attorney careers and placements attract millions of reads each year.
He coaches and consults with law firms about how to dramatically improve their recruiting and retention efforts. His company LawCrossing has been ranked on the Inc. 500 twice. For more information, please visit
Harrison Barnes' bio
.
About BCG Attorney Search
BCG Attorney Search matches attorneys and law firms with unparalleled expertise and drive, while achieving results. Known globally for its success in locating and placing attorneys in law firms of all sizes, BCG Attorney Search has placed thousands of attorneys in law firms in thousands of different law firms around the country. Unlike other legal placement firms, BCG Attorney Search brings massive resources of over 150 employees to its placement efforts locating positions and opportunities its competitors simply cannot. Every legal recruiter at BCG Attorney Search is a former successful attorney who attended a top law school, worked in top law firms and brought massive drive and commitment to their work. BCG Attorney Search legal recruiters take your legal career seriously and understand attorneys. For more information, please visit
www.BCGSearch.com
.