Non-traditional firms are an often-overlooked option for experienced attorneys who do not fit the mold of a big law partner. Rather than go it alone as a solo attorney, experienced attorneys with a book of business can choose a firm with an "eat what you kill" model, an online firm, or a combination of the two. These firms are popping up locally, nationally, and internationally as technology develops. They hire attorneys with business who can manage clients on their own. They provide many of the benefits of a big law firm, without some of the drawbacks.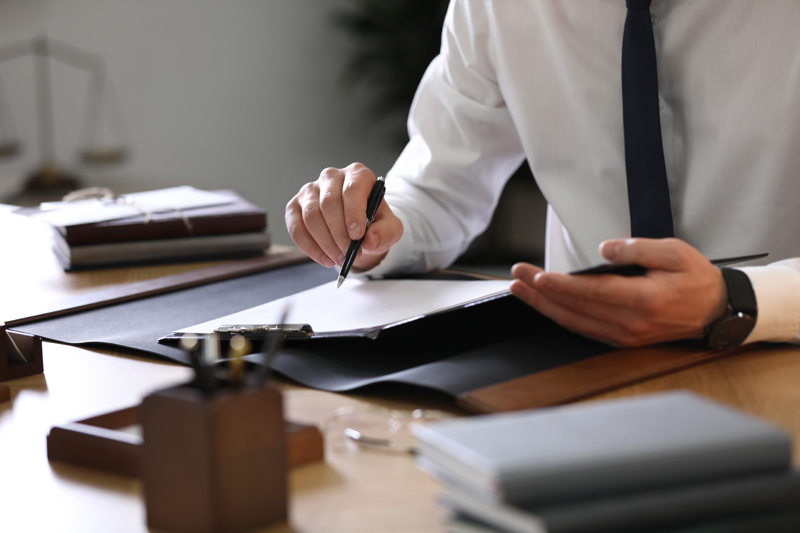 It goes without saying that it is difficult to make partner at a large law firm. Most firms require significant books of business to even consider an attorney as a partner. The most prestigious firms require at least $1.5 million in business for partnership, and some of the top Am Law firms require as much as $3 million to consider someone for equity partner. Smaller and mid-sized firms typically require at least $500,000 in business. These are big numbers, especially in a slow economy. And, for all that business, the payout to partners is not always that high. Big firm partners can expect to make about a third of what they bring into the firm.
There are many advantages to non-traditional firms. In many ways, attorneys at non-traditional firms are their own boss. They have much more autonomy to do what they want and less bureaucracy to deal with than they would at a traditional law firm. They can have a work-life balance that is unheard of in more conventional legal environments, where attorneys answer to others and are at the whim of the firm. Compensation is collections based, so attorneys can make as much or as little as they would like. Non-traditional firms have much lower overhead expenses than large law firms, so the percentage of collections that goes to the attorney is much higher than average, typically at least 65%. These firms will consider attorneys with a small to moderate book of business and provide a platform for business development. They have fewer clients, so it is easier to get through a conflict check. They also provide many of the benefits of a large law firm, including a team with which to collaborate, support staff and associates, marketing, and firm benefits such as insurance, 401k, and an expense account.
Of course, there are also drawbacks to non-traditional firms. Sometimes attorneys leave large law firms because they do not play well with others and have a tough time getting along with their coworkers. As a result, some non-traditional firms can become an island of misfit toys. Another drawback is that non-traditional firms often have a small platform, so it is harder to cross sell business in other practice areas. They also lack a large bench of associates to delegate work to. It is important to consider all the costs and benefits of a non-traditional firm when making a move. Here the candidate had over twenty years of experience and a moderate book of business. He had moved firms several times in the last few years, in part because he did not have enough business to keep him busy at a large firm. Many large firms look for experienced attorneys who can help them staff associates on projects. This candidate simply did not have that much work. After multiple moves and a lot of searching, this candidate was looking for a place where he could settle down long term.
This candidate had an amazing work history and broad experience in corporate law. He had worked with some of the top firms in the country, making it to counsel level with three of them. He has advised clients in through all stages of the business cycle, including major transactions and day-to-day legal needs. His focus includes corporate governance, capital raising, mergers and acquisitions, regulatory compliance, strategic transactions, and commercial contracts. He also has extensive experience drafting and negotiating transactions for private equity sponsors and portfolio companies. He is well-versed in representing lenders, borrowers, and financial institutions in complex deal structures. This diverse experience made the candidate a perfect choice for a nontraditional firm. The candidate had the expertise to help clients in a wide variety of corporate matters and the credentials to give clients peace of mind that he knew what he was doing.
This candidate is also very well-liked by his clients and colleagues. He is considered an expert in his field and was recognized by his law school with various awards. He is a frequent speaker and writer, which gives him a great platform for business development. He also knew several attorneys at the firm where I placed him because they went to law school together. He knew it was a great cultural fit.
I had never worked with the firm where I placed this candidate. I sent them another candidate's resume and they told me that they were looking to grow during the pandemic. They had office space available and a business plan for growing during lean times. The head of the firm quickly scheduled an interview with the candidate. The candidate was not sure he wanted to join the firm right away because he had some matters to finish up at the big firm where he was working. However, they continued to talk and eventually he accepted the offer to join the firm. It is a great fit for him because he has a modest book of business that he would like to grow. The firm will provide a great platform for him to do that. And he is excited to work with someone he knows and likes. A couple of take-aways from this case study: 1) Non-traditional firms are a great career option for experienced attorneys; 2) firms are hiring during the pandemic; 3) it is important to work with people you like.