Attorneys are continually in need of work simply so they themselves can continue to work.
However, attorneys with five or more years of work under their belt are especially prone to be fired as these attorneys are now looked upon as liabilities.
This article highlights seven choices an attorney needs to make to ensure their worth to the law firm they work for, particularly if they have five or more years of law firm experience.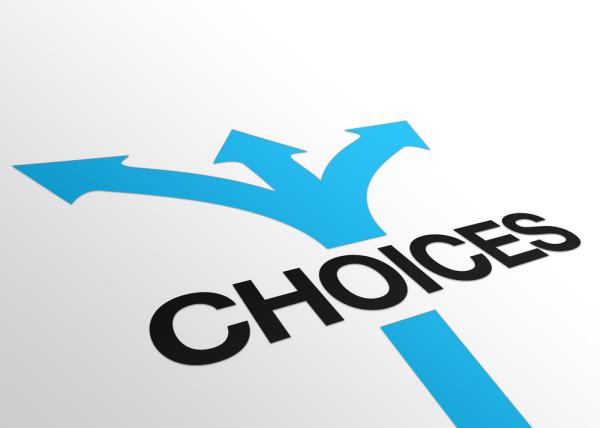 When an attorney gets more than six or seven years of law firm experience and does not have a substantial amount of business – in all but the healthiest of law firms (i.e., law firms with a ton of business) – he or she becomes a liability, with his or her job is at risk.
Go in-house.
Get more business.
Find a healthy law firm.
Find an advocate inside your law firm with a lot of business.
Wait for a better economic environment.
Downgrade the quality of the firm they work for and/or start their own practice.
Stop practicing law completely.
These seven choices are so fundamental to attorneys and their careers that I will evaluate all of them below. I have been a legal recruiter for the majority of my career, and most of what I do is related to helping attorneys make decisions when they do not have any business.
As a preliminary matter, I would like to answer the question: "How important is business?" Simply stated, few things are more important to your longevity and survival as an attorney as having business.
Let me tell you a couple of stories about how important business is.
I know one attorney who has been practicing for approximately 20 years now. Since he was about six or seven years out of law school, he has consistently had about $1 million to $3 million in business.
Like clockwork, he switches firms about every 12 to 18 months. He has worked for at least 15 firms. He is currently working for a law firm that is an AmLaw 100 firm. He has well-known substance abuse problems and a penchant for spending lots of free time with prostitutes. When he leaves firms, he generally pisses them off. He has enemies all around the city he works in and a horrible reputation for being a job hopper.
NO ONE CARES.
He can move firms whenever he wants to. His reputation, drinking during the day, doing coke binges at night, being seen with prostitutes – none of it matters!
HE HAS BUSINESS.
Law firms need business. Large or small,
prestigious or not
, a law firm cannot survive without business. It is what keeps the lights on, and it is what gives associates jobs and keeps the higher-ups employed.  
Let me tell you another story about how important business is.
If a partner from a major, major law firm – 
Skadden
, 
Gibson Dunn
 and so forth – wants to move firms, the first question they will be asked is: "How much business do you have?" (How much lawyers get paid is in direct relation to the amount of business they have.)
If the answer is "zero," then in all but the rarest cases, the conversation stops there. No matter how solid your work experience is, law firms need business production. I have seen partners from 
Skadden Arps
, 
Sidley & Austin
, 
Jones Day
, 
Sherman & Sterling
, and more have careers that simply ended when the firm decided they no longer had a use for them, because they did not have enough business. Whether someone who gave them work left the firm, the firm lost a major client, or the firm restructured, the firm still makes the decision to part ways with the partner.
Once that happens, the partner tries like mad to get into another law firm. I have placed tons of people like this (more on that later), but for most partners without business, there is a very cold reception and the odds of getting into a significant law firm are almost zero for many of them. Legal work experience alone garners little attention. No one is interested in partners without business for the most part – and partners know it.
I have even seen federal judges retire and try to return to law firms. Even they do not receive the warmest of receptions from law firms!
I've had partners inside of major law firms in major cities, but with no business, making $500,000 a year banging down my door to make $175,000 in an 
in-house position
 in the middle of the Texas panhandle, in the swamps of Louisiana and so forth – anywhere they believe their careers will be safe. If you do not have a lot of business at a law firm, you are in a very dangerous situation indeed.
When an attorney with a few million in business wants to change firms, the discussion with a new law firm is generally based on how much they will keep of the business they currently bring in and work on. If they have $3 million in business, one firm may let them keep 30% of what they work on and 15% of what others work on. Another firm may allow them to keep 25% of what they work on and 15% of what others work on. Firms screw with these percentages and numbers all the time. The point you need to understand when asking, "How much does a lawyer make at this firm?" is that partners receive more money if they do the work themselves. This point is so fundamental to the practice of law and the salaries of senior associates at law firms that I will illustrate it here:
Imagine two partners with $1 million in business.
Firm Compensation Model: You get 30% of what you work on and 15% of what others do.  
Partner "A" does all of his/her own work and makes $300,000
Partner "B" does none of his/her own work and makes $150,000
This is grossly simplistic, but clearly it is always in the partner's best interest to do their own work. Also, law firms need to present bills to clients that make the clients happy. It looks much better to have a bunch of work done by junior associates because they are cheaper, which (theoretically) keeps the bills down. As associates become more senior, their billing rates become closer to what partners charge per hour. This does not look as good to the client AND the partner with the business would much rather do work billed out at a higher level themselves – after all, the partner has the relationship with the client and makes more money that way.  
The problem that senior associates, of-counsel attorneys and partners face is very straightforward. Just like young associates are judged by the number of hours they can bill (i.e., how much more revenue they generate than their salary) and how good they look on paper (i.e., schools, grades, and so forth), partners are judged by how much business they have. Partners generally stay employed and are compensated based on the amount of business that they have and, most importantly, the amount of their own work that they do.
How much importance does your firm place on the amount of business you have?
If you are a partner or a senior associate with little or no business and your job is in danger, you typically have the following choices: 

Conclusions
Building business
is fundamental to long-term survival as an attorney. If you do not have business, you have several options to choose from. But to continue being an attorney, you need to find access to work from somewhere. Without work, you cannot stay employed as an attorney.   
When attorneys come to me who are senior and do not have any business, I try to be very clear with them about what they are up against. At this point in the game, I usually cannot get them business – or show them how – so I do what I do best, which is finding law firms "on the way up" with a lot of work. Oftentimes, I start aggressively marketing the attorney in a variety of cities around the country (and sometimes the world).
The good news is that something always opens up if enough time passes and the attorney is willing to look in enough markets. There are exceptions to this, of course. If you are in your late 60s or 70s, your odds will be severely diminished.
There are many reasons why older attorneys have a more difficult time getting law firm jobs
, from salary expectations to health concerns. Other universal issues can greatly hinder your job search, regardless of age. If you have a bad attitude, your odds are severely diminished. If you are not willing to work hard, your odds are severely diminished. If you have burned too many bridges, your odds are severely diminished.   
Fortunately, in most cases, there is always something and everyone gets a job. The overriding message for attorneys – and one they often learn too late – is that you really, really need business.
Click here to contact Harrison
About Harrison Barnes
Harrison Barnes is the founder of BCG Attorney Search and a successful legal recruiter. Harrison is extremely committed to and passionate about the profession of legal placement.
His firm BCG Attorney Search has placed thousands of attorneys
. BCG Attorney Search works with attorneys to dramatically improve their careers by leaving no stone unturned in job searches and bringing out the very best in them.
Harrison has placed the leaders of the nation's top law firms
, and countless associates who have gone on to lead the nation's top law firms. There are very few firms Harrison has not made placements with.
Harrison's writings about attorney careers and placements attract millions of reads each year.
He coaches and consults with law firms about how to dramatically improve their recruiting and retention efforts. His company LawCrossing has been ranked on the Inc. 500 twice. For more information, please visit
Harrison Barnes' bio
.
About BCG Attorney Search
BCG Attorney Search matches attorneys and law firms with unparalleled expertise and drive, while achieving results. Known globally for its success in locating and placing attorneys in law firms of all sizes, BCG Attorney Search has placed thousands of attorneys in law firms in thousands of different law firms around the country. Unlike other legal placement firms, BCG Attorney Search brings massive resources of over 150 employees to its placement efforts locating positions and opportunities its competitors simply cannot. Every legal recruiter at BCG Attorney Search is a former successful attorney who attended a top law school, worked in top law firms and brought massive drive and commitment to their work. BCG Attorney Search legal recruiters take your legal career seriously and understand attorneys. For more information, please visit
www.BCGSearch.com
.