The
education attorney
handles legal issues concerning education. They provide advice on laws and regulations that affect learning institutions and their employees, parents, and students. The education lawyer also represents students who have been impacted negatively by discrimination in learning or are otherwise subjected to school discipline.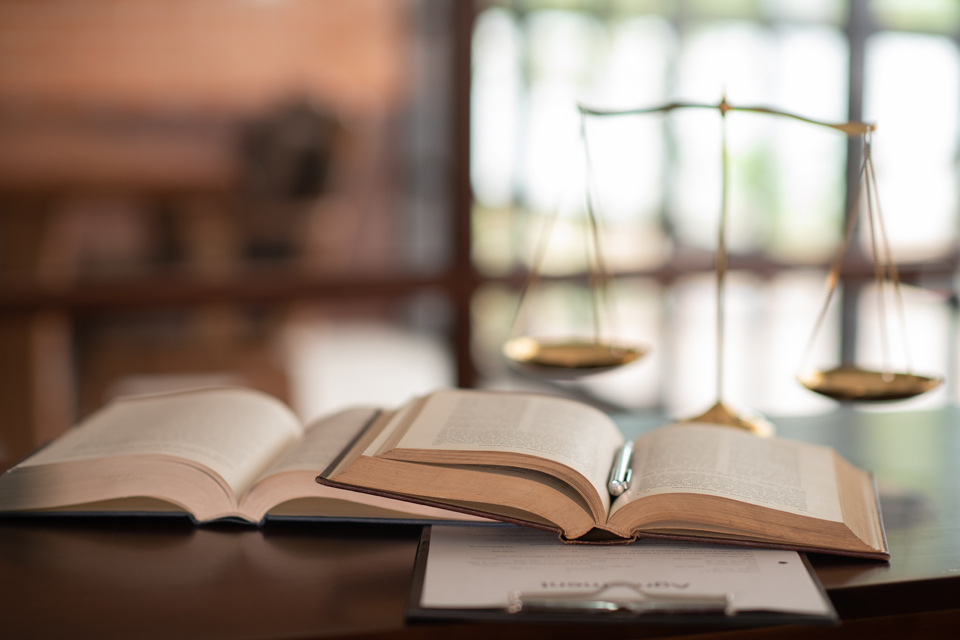 Zero Tolerance Policies
Many schools have strict zero-tolerance policies intended to keep learners safe from offenses related to violence and drugs. Unfortunately, while well-intended, these policies have unintended and negative consequences.  
Discrimination
First, zero-tolerance policies disparately impact minorities and those with disabilities. According to the National Council of State Legislatures,
African-American students
represent almost half of prekindergarten suspensions, despite only 18 percent of enrollment. Furthermore, disabled learners are twice as likely to be suspended. Finally, while boys make up just over 50 percent of lear in preschool, nearly 80 percent of suspended students are male.  
Suspension and Expulsion
Suspensions, even for minor offenses, impact the offending student. Their academic performance suffers, and future attendance goes down.  
Expulsions cause more severe consequences. They have long-lasting impacts on the ability to pursue further education, and those expelled run afoul of the law more frequently.  
The Role of the Education Attorney in Zero-Tolerance Policies
The
education lawyer
represents a suspended or expelled student by doing the following:  
Ensuring the due process is followed.
Gathering evidence and negotiating settlements.
Attending administrative hearings and filing petitions for judicial review.
On a broader level, education
attorneys
can lobby school districts and state governments for better refinement of zero-tolerance policies and laws.  
Federal Civil Rights in Education
Since the 1960s, the federal government has passed many laws aimed at preventing discrimination in education. These include:  
Title VI of the Civil Rights Act of 1964
Title IX of the Education Amendments of 1972
Equal Opportunities Act of 1974
Individuals with Disabilities Education Act of 1975
Title II of the Americans with Disabilities Act of 1990
Title VI of the Civil Rights Act of 1964
Title VI, at 42 U.S.C. section 2000d et seq., provides:  
"No person in the United States shall, on the ground of race, color, or national origin, be excluded from participation in, be denied the benefits of, or be subjected to discrimination under any program or activity receiving Federal financial assistance."  
This applies to the many universities and secondary schools that receive federal money. In Barnes v. Gorman, 536 U.S. 181 (2002), the Supreme Court held that Section 601 of this Act gives individuals a private right of action. Note that under this law from 1964, gender is not a protected class.  
Title IX of the Education Amendments of 1972
This law extended discrimination protection to gender. With some exceptions, it  
provides that:  
"No person in the United States shall, on the basis of sex, be excluded from participation in, be denied the benefits of, or be subjected to discrimination under any education program or activity receiving Federal financial assistance."  
This legislation provides for a private right of action.  
Equal Opportunities Act of 1974
This law extends discrimination protection to educational faculty and staff. It also targets students' racial segregation and requires schools to break down barriers to equal participation.  
Title II of the Americans with Disabilities Act of 1990
This law extends protections to the disabled in services that state and local governments provide. There is no requirement that the state and local services receive federal financial assistance. ADA allows private rights of action.  
Enforcement of Civil Rights in Education
Many federal agencies enforce civil rights laws related to education. These include the United States Departments of Education and Justice.  
Department of Education
This agency serves students that face discrimination from schools receiving Department of Education funding through its Office for Civil Rights (OCR). The mission of OCR is "to ensure equal access to education and to promote educational excellence throughout the nation through vigorous enforcement of civil rights."  
Those who have been discriminated against may file a complaint with OCR. The procedure is as follows:  
Timeliness. You must file the complaint no more than 180 days after the last discriminatory conduct.
 
Internal Remedies. The complainant is encouraged to resolve their grievances through the educational institution's internal dispute resolution process.
 
Retaliation. The educational institution may not retaliate against a student who files a complaint with OCR.
 
Upon receiving a complaint, OCR may initiate an investigation. This may result in a resolution agreement with the educational institution. If this fails, then OCR may issue a letter of impending enforcement action. If this letter, along with any 0ther attempted effort to get the target institution to remedy OCR's concerns, fails, then OCR may initiate administrative proceedings, resulting in the termination of further financial support by the Department of Education.  
Department of Justice (DOJ)
The Civil Rights Division (CRD) of DOJ "works to uphold the civil and constitutional rights of all Americans," and this includes rights in education. This division represents the government's interests when administrative proceedings (such as at OCR) appeal to federal court.  
CRD's role in this encompasses:  
Investigations. Upon receipt of information that a civil right in education has been violated, CRD initiates an investigation.
Civil Proceedings. If the investigation warrants, the Assistant Attorney General for CRD authorizes a complaint in the U.S. district court.
Intervention. CRD may intervene in educational discrimination cases of "general public importance."
If an appeal is necessary, the appellate section of CRD handles any that CRD deems essential.  
Employment Opportunities for the Education Lawyer with the Federal Government
The education attorney can work for federal agencies that enforce education discrimination laws, such as the Departments of Education and Justice. They investigate violations, engage in settlement discussions, seek administrative remedies, or resort to federal court to enforce education law.  
Employment Opportunities in Private Practice
As an education lawyer in private practice, the lawyer can be retained by a school district or university to defend them in the enforcement actions taken by the federal government.
This involves working with the agencies in a conciliatory role (e.g., settlement discussions) and adversarial role (administrative or court proceedings).  
Alternatively, the education lawyer can represent students or others whose educational rights have been violated. Because of the limited rights of action at the federal level, the attorney may have to turn to state education discrimination laws.  
State Civil Rights in Education
The federal government is not the only governmental entity involved in ensuring civil rights in education. The states play a significant role as well and often extend protections beyond their federal counterpart. For example, as
a leader in recognizing LGBTQ rights
, California enacted the Equal Restroom Access Act. Codified at California Health & Safety Code section 118600, it reads:  
"All single-user toilet facilities in any business establishment, place of public accommodation, or state or local government agency shall be identified as all-gender toilet facilities by signage …, and designated for use by no more than one occupant at a time or for family or assisted-use…. For the purposes of this section, "single-user toilet facility" means a toilet facility with no more than one water closet and one urinal with a locking mechanism controlled by the user."  
In other words, single-use restrooms in California (including schools) are now designated for use by all genders and not specified for male, female, or other.  
Education lawyers have similar opportunities at the state level – either working for government agencies enforcing the law or being retained by school districts or universities accused of violating the law.  
Opportunities for the Education Lawyer in Education Reform
On a different note, education attorneys can play a role in shaping education through education reform. Tools for this include litigation, legislation, and local policies. The lawyer can file class-action lawsuits to drive change and help draft legislation.  
How Do I Become an Education Lawyer?
There are many things an interested person can do to improve their chances of getting a job as an education lawyer.  
First, consider an undergraduate degree in education or public policy. Then, make law school classes count—select courses in education law,
children's law
, or similar family law subjects. Finally, take advantage of internship programs, which allow the experience to be gained in a specific area of law.  
Once you've graduated from law school and passed the bar, you have the education and knowledge to be a successful education attorney.  
See also: