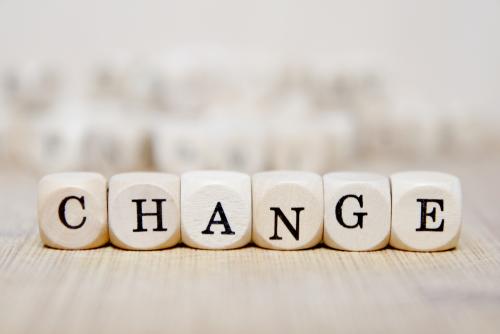 Answer:
I don't think my opinion really matters at this point. He doesn't have a job right now and based on what you have told us, it doesn't sound like he has any offers in the making. What matters is how your husband keeps his practice going and manages to hang on to his current business, meager though it may be. $70,000 in portable business is not enough to make your husband an attractive candidate to other law firms but if he stays unemployed for a period of time, he will probably lose those clients, and then where will he be?
Does he have
any other options at this time
other than going into his own practice? Has he covered all of his bases in terms of networking, contacting firms,
speaking with local recruiters
, etc.? The T&E/tax practice area is a difficult one in which to build up a significant practice. Generally, those attorneys rely on business from the law firm's existing client base in addition to their own contacts. From there, a significant practice can be built; however, it would seem to be very difficult to do this from a solo practitioner's office. There are a few really successful T&E attorneys but they have large departments supporting their business and have very visible profiles – which took years of hard work to develop.
Perhaps he might want to look in a different direction before hanging out his own shingle. Over the past 10-15 years, matrimonial departments have sprung up at many law firms. With his T&E/tax expertise, your husband could add an important dimension to these family law practice groups.
Another avenue to investigate would be with the legal departments of accounting firms as well as corporations and investment banks. All of these entities
employ tax attorneys
and the T&E expertise lends to his viability as a candidate.
Now, here is the big question: Just exactly what did happen at his law firm? I have a hard time understanding why a firm would hire him to undermine one of its partners. What was his understanding of the job description? Obviously this partner has more than enough business if your husband was coming in as a "back-up," which is otherwise known as a service partner.
How did he undermine this partner? This is really important for him to analyze rather than for you to get to the bottom of it. Unless he truly understands what happened, he is liable to fall into the same pattern at his next job, whether it is at a law firm, a corporation or his own shop.
Additionally, what is the firm going to say about him if and when a potential employer wants to check references? If the reference says that your husband was an undermining force, I doubt that anyone will be interested in hiring him. Your husband really must deal with what happened at this firm and figure out what he will say on interviews when asked why he is no longer with the firm. And of equal importance, he needs to know what his references from this firm are going to say about him.
I think it is a wonderful goal to want to have a decent size practice but just wanting something and knowing some accountants, lawyers and financial planners is not going to make his dream come true. It is critical that he sit down and develop a realistic business plan and then, whether he is working for himself or at another law firm, follow that plan and execute it perfectly. The best possible situation would be for him to find a firm where someone is willing to mentor him and help him reach his goals. However, since it does not seem that
another law firm job
is in the offing at this moment, he should start checking into bar associations or sections that help sole practitioners build their practice as well as taking advantage of any lecture or class that will help him understand the business aspect of running his own business.
See the Top 32 Reasons Attorneys Lose Their Jobs Inside of Law Firms to learn some of the most common reasons attorneys are fired or let go from law firms.
It is not an easy task to start your own business so the best advice I can give to you is to be as supportive as you possibly can be in your husband's new endeavor. He will need to work long hours to get the practice started and will have to be out networking (taking people out for meals, playing golf, taking on speaking engagements, etc.) to make sure that he will reach his goal. Hang in there with him and hopefully the future will bring only good things to both of you.
See the following articles for more information: