Several years ago, I was brokering salary negotiations for an in-house position. The general counsel was excited about the candidate, the candidate was very interested in the company and there was good chemistry between the two.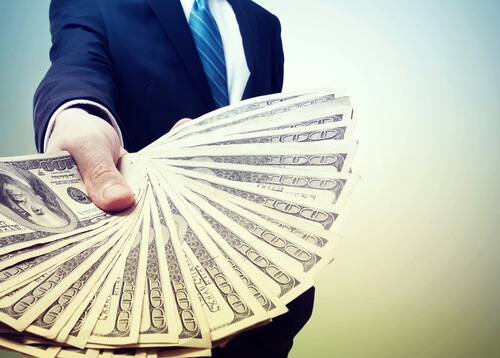 The general counsel made an offer that was near the top of the range that was originally communicated to the candidate. Afterwards, there was some back and forth negotiation; but in the end, the GC was unwilling to budge from the top of the range he originally stated; and the candidate was unwilling to go any lower than $10,000 above the top of the range.
It was unfortunate that the candidate and the GC were unable to come to terms during the attorney compensation negotiations after investing so much time in the process. The candidate had the skills, experience and credentials to warrant the salary he was seeking. Given the other salaries in the law department, however, there was no way the GC could meet those demands.
While an in-house lawyer salary is more negotiable than salaries at firms with a lock-step compensation plan, there are real limits to what in-house attorney pay can be negotiated. When interviewing for an in-house position, many associates do not realize these limitations, particularly associates at large firms where salaries increased 40% in a single year.
How Much Does an In-House Lawyer Make?
In the Boston area, the average in-house counsel salary is traditionally less than jobs at major firms and this remains the case. Despite some salary inflation that has spread to in-house jobs, most of the lawyers leaving large firms for corporate positions can expect to earn a base salary ranging from the low- to mid-100s.
There are contract counsel who may be earning somewhat less (even as low as $50,000) and some general counsel who have a base salary that exceeds $200,000; but for the most part, in the Boston area, in-house salaries fall in a bell curve between $75,000 and $200,000.
For most associates coming out of large firms, this means that going in-house will involve taking a big pay cut. But just how much of a pay cut depends on a variety of factors. What follows is an attempt to give you some guidance — a basic in house lawyer salary guide — in evaluating what salary an employer might be willing to pay an in-house lawyer.
 
What Do Comparable Positions Pay?

The first step to determine what is the average general counsel salary should be to look at comparable jobs. It's important to compare apples to apples when looking at comparing in-house attorney pay to pay in other jobs: This is no easy feat.
When looking for comparables, you should be looking at positions in companies that are in the same industry and at the same stage of development. If you want to estimate an assistant general counsel salary in NYC, compare assistant director roles at companies in NYC that are roughly the same size. Also, make sure you are comparing counsel salaries of individuals with the same job responsibilities and credentials.
Be sure to look at the benefits packages as well. Contributions to retirement plans, health insurance which is largely covered by the employer, and other similar benefits can add up.
If you're wondering what is a general counsel salary, expect higher salaries in the financial services sector than in the retail sector. You can expect a higher percentage of your compensation to be equity at most nonpublic technology companies.
Another factor in looking at comparable positions is the size of the company. A company with $1 billion in sales is more likely to pay higher salaries than a company with $10 million in sales.
If you do not know any lawyers in the industry in question, you can always resort to cold calling. Find lawyers with a comparable amount of experience and ask them if they would be willing to participate in a confidential salary survey. Tell them you will report the results to them.
Once you have your "comps," to estimate a specific corporate counsel salary you can adjust the salaries up or down according to how the comparable measures up to the job you are considering. Here are some of the factors to look at:
 
1. How are lawyers regarded in the organization?

In a company where lawyers are considered part of the senior management team, you can expect salaries to be higher. In a company where lawyers merely review decisions that management has already made, you can expect salaries to be lower.
Look at the reporting structure (e.g., does the GC report to the CEO? CFO? Another manager altogether?) This can give you clues as to how lawyers are regarded in the organization.
 
2. What credentials does the employer require?

If the employer only wants to hire attorneys with large-firm experience, it's reasonable to expect larger salaries. If the company needs very specialized training (e.g., patent prosecution), expect the same. If the employer only needs two years of experience, do not expect the salary to reflect your six years of experience.
 
3. What are other attorneys in the organization earning?

In many organizations, it's this factor that sets real limits on what the organization can offer a new hire. Unless you're coming in at a higher level than attorneys already on staff, you should not expect to be offered a salary that greatly exceeds the range of existing salaries.
While it's not always possible or practical to get this information (e.g., what if there's only one other attorney in the department), there is nothing wrong with asking what the range is if there are a number of assistant general counsels in the department. The general counsel salary can vary.

4. What are salaries in the organization for comparable positions?

Don't expect to earn more than the CFO or other members of the senior management team.
 
5. How profitable is the company?

6. Is there an equity and/or bonus component on top of a base?

Equity is usually offered in lieu of compensation, not in addition to, and particularly at less established companies. If the stated bonus range is 15% to 25% (quite realistic at some companies), understand that you'll be giving up something in your base compensation.
 
Final Warnings

Larger organizations tend to have less flexibility even with respect to intangibles. Larger organizations have to worry about setting precedent with other employees.
In addition, realize that the position you are applying for may not be worth that much to the company (regardless of the caliber of your work).
Remember that you want to earn a fair salary that is at the high end of what is reasonable. If you walk away from a salary negotiation with a salary that's inconsistent with the job responsibilities or pay scale of other individuals in the organization, you'll have problems down the road. The management or other individuals in the organization may come to resent you.
Make reasonable arguments based on your research and the factors listed above if you decide to counteroffer. Demonstrate why you think a higher salary is justified. But don't be greedy! It won't help you in the long run.
I hope you found this brief in house salary guide useful!
Frequently Asked Questions
What Is A General Counsel Salary?
An entry-level General Counsel with less than one year of experience can anticipate making approximately $76,758 in total compensation (includes tips, bonus, and overtime pay) based on 8 salaries. According to our data, an early career General Counsel with 1-4 years of experience earns an average total compensation of $104,586. The average total compensation for a mid-career General Counsel with 5-9 years of experience is $141,715, which is based on 402 salaries. An experienced General Counsel with 10-19 years of experience receives an average total compensation of $175,273 based on 801 salaries. In their late-career (20 years and above), employees earn an average total compensation of $199,294.  
What Is An In-House Legal Counsel?
In-house Legal Counsel are all attorneys who work directly for a company or organization.
However, the specifics of each In-House Legal Counsel position varies greatly depending on their employer. Businesses of every sort and size require legal counsel and risk management, so an In-House Counsel may end up working as part of a team of 30 attorneys for an international organization but may also be the lone legal advisor of a start-up fintech.
Depending on their employer, lawyers and other legal experts can be divided into two categories. In-House Counsels are attorneys who work directly for their employer, rather than a law firm or private practice. They are known as Legal Counsel, In-House Legal Counsel, and In-House Lawyers. These lawyers earn money for their business by working on behalf of many clients.
"Is a Legal Counsel a Lawyer?" is one of the most frequently asked questions. The answer is yes,
In-House Counsels are often qualified Solicitors who work in a law firm.
"  
What Does An In-House Counsel Do?
In-House Legal Counsel duties and responsibilities include:  
Providing accurate, relevant, and timely advice to your employer and other members of staff on a variety of legal topics that relate to the business sector and their products or services.
Drafting, reviewing, and negotiating various commercial contracts and agreements.
Managing and mitigating legal risks by designing and implementing company policies and procedures.
Ensuring compliance with all laws and regulations that apply to the business.
Promoting legal, compliance, and risk management best practices throughout the company.
Communicating with and managing any third-party bodies such as external counsel or auditors.
Designing and delivering legal training to the business.
Staying up-to-date with changes to legislation, particularly in relation to laws, rules and regulations that directly affect your business and specific industry.
Liaising with senior members of staff.
How To Become An In-House Counsel?
To become an In-House Counsel, you will likely first need to 
qualify as a Solicitor
 and specialize in a practice area such as commercial contracts, intellectual property, data protection, or corporate law.
Once you have a couple of years of PQE, you will be able to make your first move into an In-House Counsel role.
If you take a look at an In-House Legal Counsel job description, there is a good chance you will find the employer seeks someone who demonstrates a commercial mindset and business acumen. Successful In-House Counsel often also possess the below skills and experience:  
Sound understanding and knowledge of commercial and corporate law.
Depending on the seniority requirements of the role, you may be asked to have a certain number of years of experience as a commercial lawyer working in-house or in a leading firm.
Strong communication and presentation skills.
Excellent negotiating and drafting skills.
The ability to build and maintain strong professional relationships across the business.
The ability to communicate complex legal issues and risks in terms that non-legal colleagues can understand.
The ability to work in a highly autonomous role.
How Much Does An In-House Lawyer Make?

The average In House Counsel salary in the United States is $235,007 as of September 27, 2021, but the base salary range typically falls between $206,056 and $268,972. Salary ranges can vary widely depending on many important factors, including education, certifications, additional skills, the number of years you have spent in your profession.
About Harrison Barnes
Harrison Barnes is a prominent figure in the legal placement industry, known for his expertise in attorney placements and his extensive knowledge of the legal profession.
With over 25 years of experience, he has established himself as a leading voice in the field and has helped thousands of lawyers and law students find their ideal career paths.
Barnes is a former federal law clerk and associate at Quinn Emanuel and a graduate of the University of Chicago College and the University of Virginia Law School. He was a Rhodes Scholar Finalist at the University of Chicago and a member of the University of Virginia Law Review. Early in his legal career, he enrolled in Stanford Business School but dropped out because he missed legal recruiting too much.
Barnes' approach to the legal industry is rooted in his commitment to helping lawyers achieve their full potential. He believes that the key to success in the legal profession is to be proactive, persistent, and disciplined in one's approach to work and life. He encourages lawyers to take ownership of their careers and to focus on developing their skills and expertise in a way that aligns with their passions and interests.
One of how Barnes provides support to lawyers is through his writing. On his blog, HarrisonBarnes.com, and BCGSearch.com, he regularly shares his insights and advice on a range of topics related to the legal profession. Through his writing, he aims to empower lawyers to control their careers and make informed decisions about their professional development.
One of Barnes's fundamental philosophies in his writing is the importance of networking. He believes that networking is a critical component of career success and that it is essential for lawyers to establish relationships with others in their field. He encourages lawyers to attend events, join organizations, and connect with others in the legal community to build their professional networks.
Another central theme in Barnes' writing is the importance of personal and professional development. He believes that lawyers should continuously strive to improve themselves and develop their skills to succeed in their careers. He encourages lawyers to pursue ongoing education and training actively, read widely, and seek new opportunities for growth and development.
In addition to his work in the legal industry, Barnes is also a fitness and lifestyle enthusiast. He sees fitness and wellness as integral to his personal and professional development and encourages others to adopt a similar mindset. He starts his day at 4:00 am and dedicates several daily hours to running, weightlifting, and pursuing spiritual disciplines.
Finally, Barnes is a strong advocate for community service and giving back. He volunteers for the University of Chicago, where he is the former area chair of Los Angeles for the University of Chicago Admissions Office. He also serves as the President of the Young Presidents Organization's Century City Los Angeles Chapter, where he works to support and connect young business leaders.
In conclusion, Harrison Barnes is a visionary legal industry leader committed to helping lawyers achieve their full potential. Through his work at BCG Attorney Search, writing, and community involvement, he empowers lawyers to take control of their careers, develop their skills continuously, and lead fulfilling and successful lives. His philosophy of being proactive, persistent, and disciplined, combined with his focus on personal and professional development, makes him a valuable resource for anyone looking to succeed in the legal profession.
About BCG Attorney Search
BCG Attorney Search matches attorneys and law firms with unparalleled expertise and drive, while achieving results. Known globally for its success in locating and placing attorneys in law firms of all sizes, BCG Attorney Search has placed thousands of attorneys in law firms in thousands of different law firms around the country. Unlike other legal placement firms, BCG Attorney Search brings massive resources of over 150 employees to its placement efforts locating positions and opportunities its competitors simply cannot. Every legal recruiter at BCG Attorney Search is a former successful attorney who attended a top law school, worked in top law firms and brought massive drive and commitment to their work. BCG Attorney Search legal recruiters take your legal career seriously and understand attorneys. For more information, please visit
www.BCGSearch.com
.
Harrison Barnes does a weekly free webinar with live Q&A for attorneys and law students each Wednesday at 10:00 am PST. You can attend anonymously and ask questions about your career, this article, or any other legal career-related topics. You can sign up for the weekly webinar here: Register on Zoom
Harrison also does a weekly free webinar with live Q&A for law firms, companies, and others who hire attorneys each Wednesday at 10:00 am PST. You can sign up for the weekly webinar here: Register on Zoom
You can browse a list of past webinars here: Webinar Replays
You can also listen to Harrison Barnes Podcasts here: Attorney Career Advice Podcasts
You can also read Harrison Barnes' articles and books here: Harrison's Perspectives
Harrison Barnes is the legal profession's mentor and may be the only person in your legal career who will tell you why you are not reaching your full potential and what you really need to do to grow as an attorney--regardless of how much it hurts. If you prefer truth to stagnation, growth to comfort, and actionable ideas instead of fluffy concepts, you and Harrison will get along just fine. If, however, you want to stay where you are, talk about your past successes, and feel comfortable, Harrison is not for you.
Truly great mentors are like parents, doctors, therapists, spiritual figures, and others because in order to help you they need to expose you to pain and expose your weaknesses. But suppose you act on the advice and pain created by a mentor. In that case, you will become better: a better attorney, better employees, a better boss, know where you are going, and appreciate where you have been--you will hopefully also become a happier and better person. As you learn from Harrison, he hopes he will become your mentor.
To read more career and life advice articles visit Harrison's personal blog.