The
structured finance attorney
is involved in negotiating and facilitating structured finance instruments in this billion-dollar industry.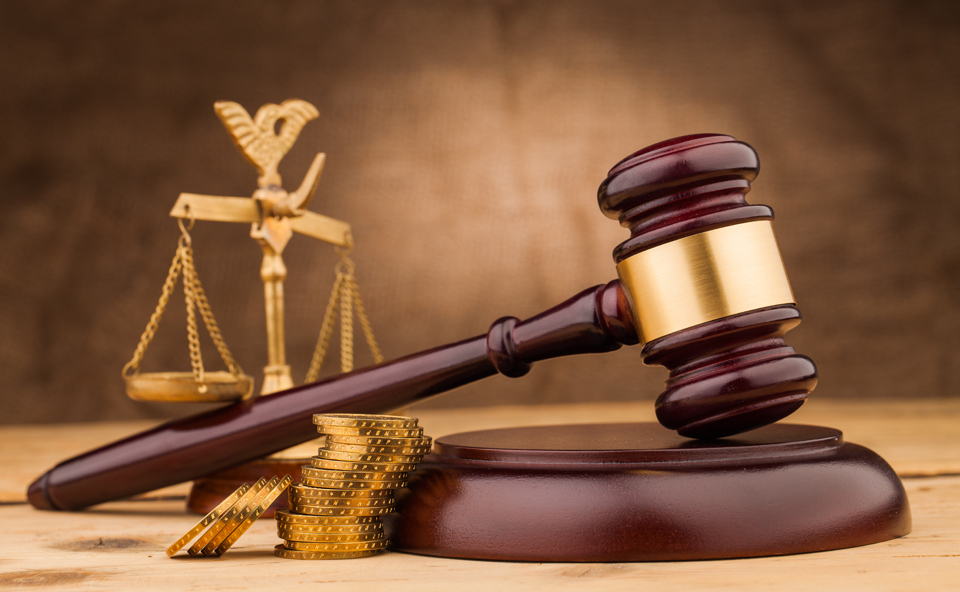 What is Structured Finance?
Structured finance is a complex financial instrument available to large companies with financing requirements that you cannot meet with conventional financial products.
Traditional lenders do not offer these instruments. Instead, investors provide this financing.
Unlike most loans, structured financial products are not transferable. There are several types.
Collateralized Debt Obligations
A collateralized debt obligation (CDO) is a complicated finance product. Loans and other assets back it. Then it is sold to institutional investors. As implied by its name, a CDO's value is derived from its underlying assets. If the loan defaults, these assets become the collateral.
Creating a CDO involves an investment bank collecting cash flow-generating assets like bonds, mortgages, and other debts and restructuring them into discrete
classes according to the amount of risk an investor assumes. These discrete classes are called tranches.
Tranches of securities are transformed into final investment products
, which are like bonds or similar instruments. One example is mortgage-backed securities (MBS), which comprises a bundle of residential home loans purchased from the institutions that issued them. Those who invest in MBS get periodic payments like bond coupon payments. MBS is asset-backed security and is only as good as the mortgages underlying them.
MBS works by converting the bank into an intermediary between the home purchaser and the investment industry. A bank extends mortgages to prospective home buyers and then sells them at a reduced rate to be included in an MBS. The bank's balance sheet reflects the sales as a plus, and it doesn't lose anything if the mortgagee later defaults on the loan.
In other words, an investor purchasing an MBS is, in reality, lending money to home buyers. MBS are often bought and sold through a broker.  
Collateralized Bond Obligations
A collateralized bond obligation (CBO) is a bond backed by a group of junk bonds. Although junk bonds generally are not investment-grade, they are because the group comprises many kinds of credit-quality bonds from several issuers.
The bonds in a CBO contain both low-risk and high-grade bonds classified into tiers called tranches. Each tranche has a specific level of risk that controls the interest paid to investors. The highest tranche of a CBO has high-quality and low-risk bonds. The middle tier has higher risk bonds but pays a better interest rate than the top tranche. The lowest tier comprises lesser quality bonds but provides a higher yield.  
Synthetic Financial Instruments
This is a mixture of investments that can result in a profit when used in conjunction. One example is an option spread, where the investor takes multiple positions in option contracts to profit from their differing prices.  
Syndicated Loans
Also known as a syndicated bank facility, a pool of lenders is offered called a syndicate. They work together to issue funds to a specific borrower, such as a corporation or government.
The loan can consist of a credit line, a set quantity of funds, or both.
The need for syndicated loans occurs when a project needs too large of a loan for a single lender to accomplish. By syndicating the loan, lenders can distribute the risk and participate in opportunities that otherwise would be too much for their individual capital base.  
The Role of the Structured Finance Attorney
Structured finance law
comprises various legal disciplines. For structured finance transactions, the lawyer needs to know:  
The laws and regulations governing the issuance of equity and debt securities, as promulgated by the Securities Act, the Securities and Exchange Act, the Investment Company Act, and the Trust and Indenture Act.
General corporate law.
Bankruptcy law governing the shielding of assets from the insolvency risk of sponsors.
Taxation law.
The structured finance attorney has much interaction with clients. They respond to client questions and balance up to ten projects at a time. Some days are spent mainly on the phone while others are spent on the computer.
Day-to-day work consists of:  
Drafting memos about securities regulations and how they may impact clients;
Drafting closing documents to finalize transaction execution; and
Performing research related to updated securities laws and regulations for both internal use and clients.
Overall, the
structured finance lawyer in private practice
must master a broad range of laws and constantly keep up to date on securities-related laws and regulations.  
Regulation of Structured Finance Instruments
The
Securities and Exchange Commission (SEC or Commission)
regulates structured finance instruments. The Commission has sweeping investigatory and enforcement powers.  
Typical Violations
The SEC often observes misconduct like:  
Misrepresentation of material facts about securities involved in structured finance instruments;
Manipulation of the market prices of securities involved in structured finance instruments;
Theft of funds; and
Accounting fraud.
Any of these can trigger an SEC investigation.  
Commission's Investigation Procedures
The SEC does not have unlimited resources. When confronted with possible wrongdoing, it prioritizes its investigations based on:  
Whether the matter involves egregious conduct.
Whether it provides an opportunity to send a message and deter similar conduct by others.
Does the matter involve misconduct by parties with significant authority or who are fiduciaries?
Does the wrongdoing involve conduct that only recently has been prohibited?
Is there a substantial number of people affected by the malfeasance?
Is there another government agency, federal or state, that is better positioned to perform the investigation?
If the Commission decides to investigate, it begins by getting a target company's voluntary cooperation. The SEC asks to interview witnesses and review documents.
Not all target companies cooperate. In this case, the SEC uses its powerful subpoena powers to compel the company to make witnesses available and produce documents. After this occurs, and the Commission has had time to review the collected information, it may offer to engage in settlement discussions with the target company. These discussions are often fruitful and lead to a resolution without further action by the SEC.  
Enforcement Mechanisms
In those cases where settlement is not possible, the SEC acts in four separate ways:  
It dismisses the case.
It pursues sanctions in administrative court adjudicated by an administrative law judge. This official will review the evidence and can issue sanctions. These include fines, disgorgement, and cease and desist orders.
It files a complaint in a U.S. District Court. The federal judge can consider similar sanctions, as well as declaratory relief.
It refers the matter to the U.S. Attorney's Office for criminal prosecution.

Opportunities for the Structured Finance Attorney at the SEC
The SEC has many lawyers to carry out its mission. They conduct investigations and file administrative or civil complaints against target companies. If a criminal prosecution is appropriate, they coordinate with the U.S. Attorney's Office.
After years of experience performing these duties, a structured finance attorney with the SEC could become an administrative law judge with the Commission.  
Opportunities for the Structured Finance Lawyer in Defense
Many companies become the target of an SEC investigation or enforcement action. Attorneys specializing in structured finance are needed to defend these businesses.
The civil defense attorney keeps themselves occupied defending clients against the SEC in administrative court and civil actions in federal court.
The criminal defense attorney defends clients against criminal prosecutions brought by the U.S. Attorney's Office.
Law School Professor
After many years of practicing structured finance law day-to-day, and with stellar grades in law school and preferably experience clerking for a judge, the structured finance lawyer can become a law school professor.
Many law schools offer LLMs in securities-related law. Examples include Georgetown's LLM in Securities and Financial Regulation and Boston University's LLM in Banking and Financial Law.  
How Do I Become a Structured Finance Attorney?
These are competitive positions for highly motivated professionals. While a law degree and bar membership are basic requirements, interested individuals can improve their chances by
accomplishing extra goals
.
First, a bachelor's degree in business, finance, or accounting is helpful. Second, an LLM in securities law is also beneficial.
This education and experience in the
securities industry
go a long way towards a successful career in structured finance.  
Who Makes a Good Structured Finance Attorney?
Efficient transaction execution is just one part of effective structured finance representation. Structured finance attorneys must understand how each transaction fits into the client's overall business goals.
The skills of an attorney specializing in structured finance range from creating complex financial covenants to drafting security over every asset class imaginable with the same legal and financial knowledge. Additionally, they should assess whether large industrial facilities will be able to generate enough revenue to service their debt obligations over decades. Learning how to get to the heart of the matter while also applying sound legal principles is a challenging endeavor. The documentation to be considered includes not just the usual realm of financing and security documents, but also several commercial contracts, permits, and licenses that define how the underlying project will operate.
See also: