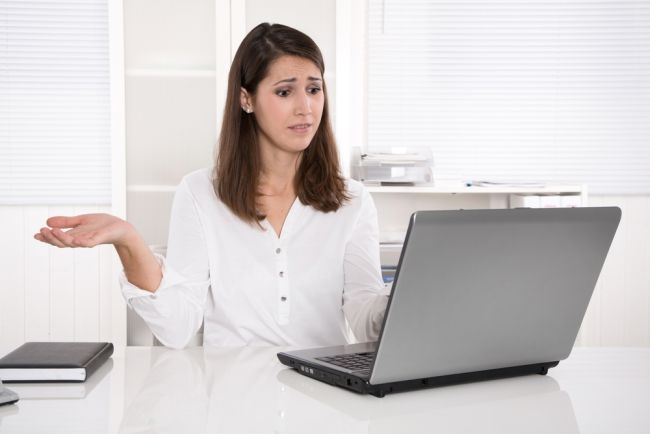 Answer:
Dear K.A.,
Yes, a temporary absence of work upon joining a new firm is actually quite common. And your reaction ("Did I make a mistake by joining this new firm?") is also very normal.
It's important to realize that even when a firm has a hiring need and brings on a new associate, it can take some time for the work to get to that associate's desk. There are a few common reasons for this.
First, the initial few days of a new job are usually dedicated to getting up to speed on an administrative level (learning to use the computers, training, etc.). Second, a delay in receiving work commonly stems from the practice group being too busy. (I know this sounds very counterintuitive since they hired you because they were too busy.)
Here's why I say this: Partners have certain "go-to associates" who routinely handle their work. When a partner is extremely busy, giving work to a new person requires him or her to invest some extra time to train and mentor the new person. When a partner is very busy, he or she reverts to the "path of least resistance" and may not necessarily have enough time available to fully train and mentor you, so it's easiest to just give the immediate work to another associate who is a known commodity (even though the known commodity may be overworked).
A useful analogy for this is when a law firm introduces a new piece of software (e.g., an upgraded document-management system), which is intended to improve performance. While this software will improve performance, there is a strong tendency for people to initially cling to the old software because it is familiar. This same mindset applies to providing work to a new lateral associate.
Third, it takes some time for the partners to figure out exactly where they can best use you. Deciding how to staff you on certain cases is often a big decision. While it would have been ideal for the partners to have made this decision before you started, the reality is that these decisions are often made after one begins working for a firm because the partners simply didn't have the time to fully consider the situation beforehand.
Fourth, sometimes firms will hire people based on identified and anticipated needs. Sometimes a firm is about to receive several large cases and it needs to hire people who can be on the ground and ready to go when the case begins. In these types of situations, there may be an initial lull in the new associate's workload until the cases begin.
There are numerous other reasons you may be experiencing an initial lull in work, but it's important not to overreact too quickly. It can take weeks (or even months) to ramp up to a full plate of work, so keep that in mind. The fact that your workload is initially slow does not mean you made a mistake. If you are still devoid of work in three or six months, that's a sign of a bigger problem. At this point, you are still in the very initial ramp-up stage, so I wouldn't be worried.
The best thing you can do is get to know the attorneys in your group (i.e., by chatting in their offices casually, going out to lunch, etc.). Also, let them know that you are available to help. But don't overdo it when asking for work.
What I mean by "don't overdo it" is that you should not constantly email the partners daily with comments like "I have no work," even if you really have no work. Some associates make too much "noise" because they think that it looks worse to sit in their offices doing nothing and their anxiety forces them to try to remedy the situation by constantly asking for work. This can actually be counterproductive because, while they have good intentions, they can quickly become associated with annoyance and additional sources of stress for the partners.
Remember, once you let the other attorneys know you are available to help, they will give you work as soon as they can. The very last thing they want to do is pay you a hefty salary while you are sitting in your office twiddling your thumbs and not working on any billable work. If nothing else, once they see your lower billables for your first month, they will realize the urgency of getting you work as soon as possible.
In my experience as a legal recruiter, I've seen this situation occur numerous times, and almost always, the concern vanishes within a few weeks. Oftentimes, these attorneys who did not have enough work at first call me a few weeks later saying that they are currently trying their best to stay on top of all the work they are getting. At this point-two weeks into your new job-you are well within the zone of normalcy for having little work.
I know that having a lack of work can be much more stressful than being busy, but take advantage of this opportunity to ease into your new position. Just relax and have faith that things will pick up very soon, and before you know it, you will be busier than you can remember ever being before. Good luck!