No one is absolutely perfect in their job.
Yet, in the legal world one mistake can prove fatal.
Find out the 10 biggest career mistakes a lawyer can make and how they can survive those mistakes.
Summary
:
Avoid these common mistakes made by many attorneys and you can stay in big law.
Getting and keeping a job with a large law firm is extremely competitive. For the majority of attorneys, entering a large law firm after law school is the culmination of years of study, achievement and sacrifice.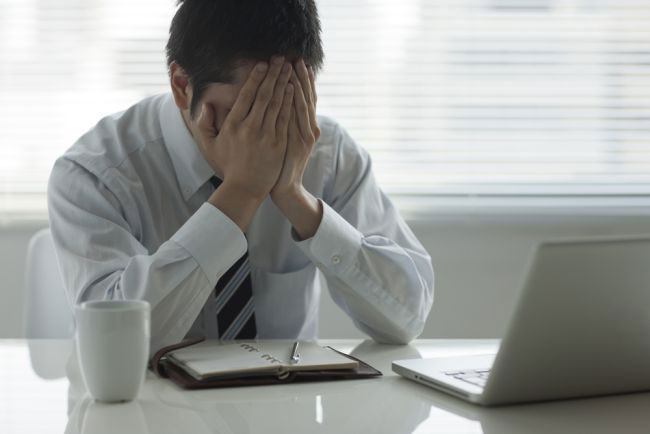 Therefore, it stands to reason that attorneys should try and keep these jobs.
Here are some interesting observations I have:
The majority of attorneys who join large law firms out of law school may never make as much money (adjusted for inflation) ever again. That's right. Even in smaller firms. In a market like New York and Los Angeles, a young associate can make $200,000+ a year. The average attorney with 15 years of experience does not even make that much. Many in-house and government jobs pay senior attorneys less than $100,000 a year.
Most attorneys who join large law firms out of law school never work at firms as prestigious ever again. Attorneys generally move a few times (to large law firms) before finally stepping out of a large law firm into something smaller or different. Once they do this, the odds are greater than 95% that they will never work in a large law firm ever again.
Only half of the attorneys who join large law firms out of law school are likely to be practicing law in 10 years, while over 85% of the attorneys who join small law firms are likely to still be practicing in 10 years. I have no idea why this is. Maybe they are burned out and demoralized. What I do know is that most attorneys I see who join large law firms end up leaving the practice of law.
The majority of attorneys who join large law firms out of law school will never work on matters for as large and important clients ever again. Most attorneys will never have the experience of working on important matters ever again as they had in the large law firm. For the most part, the rest of their careers (if they stay practicing law) will be dedicated to servicing smaller clients.
The fact that the future for most large law firm attorneys holds (1) less money, (2) less prestige, (3) less important work and (4) the strong possibility they may even stop practicing law says something. Big firm life is not for everyone; however, I sincerely believe that many people who should be in large law firms are not because they do not understand how to keep those jobs.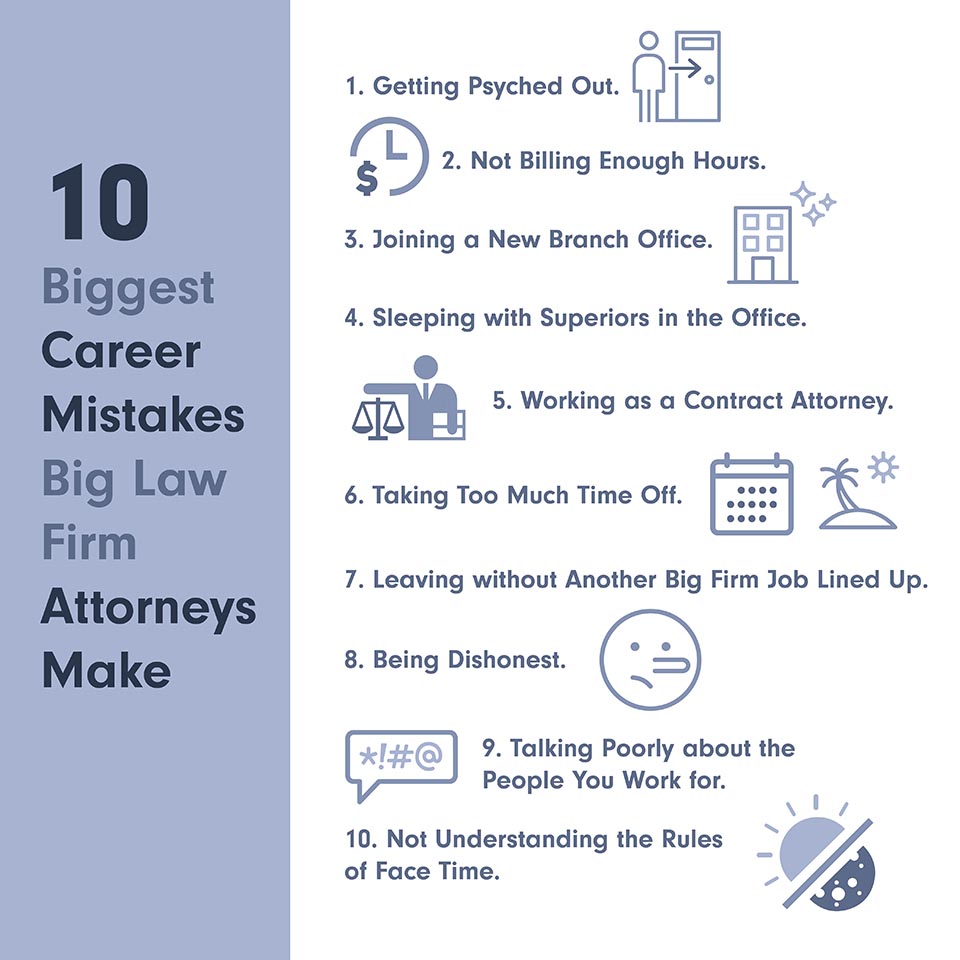 This article is about how to keep a job in a large law firm. There are major benefits to staying employed with a large law firm. There is the income, the prestige and other benefits that will result from this commitment. The most important and challenging legal work is done inside of law firms. When a large company has a serious issue to work on, they do not do it in-house. They use an outside law firm.

If you want to keep your position inside of a law firm, you need to understand the rules. Here are the biggest mistakes most attorneys make in large law firms that individually (and cumulatively) end their careers: