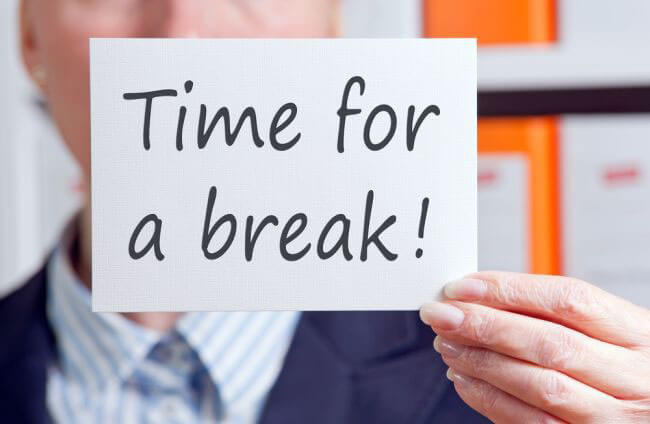 An attorney's ability to re-enter the market after taking time off from the practice of law will depend on a wide range of factors. It's useful to know what these factors are, so you can plan accordingly should you be currently in the midst of, or contemplating, a leave of absence. The primary factors that tend to impact an
attorney's ability to successfully re-enter the law firm sector
after taking time off include: (1) the attorney's particular legal training and education; (2) the attorney's practice area expertise and skill set; (3) the attorney's years of practice experience; (4) the length of time the attorney has been away from legal practice and how that time off was spent;and (5) existing market conditions at the time the attorney seeks re-entry into the law firm market.
Legal Training:
As anyone who has ever tried to make a lateral law firm move knows, credentials do matter and continue to matter throughout an attorney's career. The attorneys with the most options available to them, and thus the most flexibility, are the ones who earned law degrees from elite law schools, had top grades, were on Law Review and/or Moot Court, and have some federal clerkship experience. These candidates will often get jobs at top law firms directly out of law school and, as a result, will receive some of the best training in the country. All of these factors serve to make such attorneys more marketable, which means these folks have a bit more wiggle room in terms of what they do and their ability to re-enter the market after taking time off. Candidates without elite academic credentials will still have opportunities to re-enter the market, but will largely have to rely on their practice area expertise and other factors that set them apart from the competition.
Additionally, advanced legal degrees can really bolster an
attorney's marketability
, depending on the practice area. For example, a Tax Associate with an LL.M. in Taxation from a top law school is generally going to have more re-entry options than a Tax Associate without an LL.M. This is simply because the tax law community values this degree. Relatedly, attorneys with specialized training in their field often have more options available to them. This is especially so because these candidates present as experts in their field and often their resumes show a clear path towards becoming expert in a certain area. Thus, for example, a Patent Litigation attorney with an advanced degree in Biology, who took multiple Intellectual Property Law courses in law school, is going to have an easier time re-entering the market than a candidate without a technical background who just happened to focus on patent litigation matters at their previous law firm.
Practice Area Expertise & Skill Set:
An attorney's ability to re-enter the market will also be impacted by his or her practice area expertise and specific skill set. As a rule, attorneys with specialized practice area expertise tend to have more options available to them than those without any specialized expertise. This is because the more specialized your area of expertise, the more likely it is that your skill set will be valued in the marketplace, since presumably there will be fewer attorneys in the market with comparable experience. The patent litigator with an advanced degree in Biology is a great example of this, as would be a financial regulatory attorney, an international trade lawyer, an energy regulatory lawyer, a private investment fund attorney, an employee benefits lawyer, etc.
Of course, specialized knowledge is only of benefit to the extent market conditions favor candidates with your practice area expertise. Right now we are seeing a lot of demand for attorneys with broad ranging corporate law experience in M&A, private equity, securities, venture capital and finance matters. This means that, under current market conditions, general corporate attorneys seeking to re-enter the market may have more options available to them than would typically be the case. Patent prosecution, which is typically a very busy practice area in New York City, is fairly dormant thus far this year, whereas patent litigation is more active. Thus, contrary to what people might naturally assume, patent prosecutors may not have as easy a time re-entering the New York market at the present time.
Whether you are a generalist or a specialist, it is always helpful to have a fully developed skill set for your practice area. The more you can do, and the less training you require, the more likely it is that a firm will be willing to hire you after time away from practicing law. For example, a general litigator with prior experience arguing motions, taking and defending depositions and participating in trial will generally fair better than someone who has only conducted legal research and drafted motions. Similarly, corporate associates who have served as lead associate on deals, and who have had the opportunity to draft a range of deal documents, will typically have more opportunities available to them than candidates who mostly conduct diligence and run checklists.
Years of Practice Experience:
It's always easier to re-enter the market, after taking time off, if you have enough experience to be considered an asset to law firms. The exact right amount of experience to have will vary from practice to practice and will depend on market conditions, however there are some general parameters. Someone with two years or less of experience should not expect many opportunities to be available to them if they take a 6-12 month break from practicing, since they simply haven't practiced long enough yet. I've generally seen people have the most success re-entering the market when they have between 5-8 years of experience and take a relatively short break from practicing. Firms perceive these individuals as having sufficient expertise in their practice area and yet can still picture bringing them in at an associate level.
It is often more difficult for someone at a more senior level (i.e., 8+ years of experience) to re-enter the market after taking time off. This is because most law firms want to see portable business from attorneys with 8 or more years of experience. Generally, those with portable business are coming directly from another law firm and are transferring active clients to their new firm. It is much more difficult to maintain an active list of clients when you are not actively practicing law. Hence, as a rule, it is unlikely that attorneys at the more senior level, who take time away from practicing law, will actually have clients to bring to a new firm. Senior attorneys can nevertheless still re-enter the market to the extent they can show that they have real and verifiable client business to bring to the firm. There are also instances where firms don't require portable business, which would certainly open the door for more senior attorneys to re-enter the market. We generally see these types of opportunities in more service based practices (i.e., practices that generally service other practices within the law firm). For example, it is not unusual for a firm's Tax and/or Employee Benefits practices to largely service the firm's Corporate practice. In such instances, attorneys with niche transactional tax or employee benefits expertise are often of value to firms, and firm clients, with or without portable business.
Length of Time Away From Practice and How That Time Off Was Spent:
It will come as no surprise that time is a factor. The less time an attorney takes off from practicing the easier it will be to re-enter the market. Your skill set is fresher and your experience is generally still considered to be relevant to the market. Also, firms can more readily envision reintegrating you into the practice of law without having to retrain you. As a rule, I've had a lot of success placing candidates who have taken one year away from practice, and some success with candidates who have taken up to two years off from practicing law. But it becomes infinitely more difficult once someone is out of the game for more than two years.
One factor many attorneys don't consider is that what you do during your time off is relevant. This is not to say that firms will want the down and dirty details on what you did with your downtime, but they will want to know how, if at all, you engaged with your legal background during your leave of absence. Whatever your reasons are for taking time off, firms will want to know if you stayed abreast of changing trends in your practice area. For example, they will want to know if you did any pro bono work during your time off, took any CLE or other continuing education course,attended legal conferences,or drafted legal articles. In other words, they'll want to get a sense of how far removed you've become from the practice of law. This may sound over the top, but if you think about it from the law firm's perspective it makes a great deal of sense. New laws and regulations are established, new case law precedent develops, and client demands shift. If you're not staying current on your practice area, then you're not going to be able to make a smooth transition back to law firm practice.
Existing Market Conditions at Time of Re-Entry:
Current market conditions
will be one of the most critical factors impacting an attorney's ability to re-enter the law firm market after taking time off. Market conditions are in a constant state of flux and tend to vary from region to region. There may be close to no demand for labor and employment attorneys throughout the east coast at the precise time such opportunities are blowing up on the west coast. In fact, you can pretty much guarantee that if a practice area is in high demand in one part of the country there will be almost no demand for that practice area in another part of the country, since hiring tends to be geographically cyclical.
Candidates looking to re-enter the market should do so from an informed perspective. It's important to pay attention to what's trending in the market and to be able to gauge your own marketability in relation to those trends. Sometimes it's a matter of luck, since not all candidates can control exactly when they seek to re-enter the market, but many candidates can plan their re-entry into the market around market demand. It's always better to try to return to the market when your practice area is in demand, as you will have more options available to you.
Relatedly, attorneys seeking to return to the law firm market after a break from practicing should spend some time thinking about where they are
willing to go for the right job
. This is especially important given that market conditions vary from region to region. The more places you are willing to look, the better your chances are that your skill set will be in demand somewhere.
Finally, pay attention to the specific trends within your practice area. This is a great way to take advantage of market conditions. Let's say you are an international trade attorney with broad-ranging experience, including significant countervailing duties experience. If countervailing duties experience is all the rage at DC law firms, then you'll want to be sure to fully detail your relevant experience. Alternatively, if you don't have a great deal of countervailing duties experience but know you'll need that to re-enter the DC market, then you can find ways to beef up your resume (e.g., by attending CLE course specific to this sub specialty, reading up and drafting an article, etc.).
Conclusion:
My hope is that this article will prove useful for those who are currently in the midst of a break from practicing law, as well as those contemplating a future leave of absence. Most people are not thinking about their eventual return to practice when they decide to take some time away from the law. That being said, if you spend some time considering the above discussed factors at the outset, you will likely have more opportunities available to you when the time comes to re-enter the legal market.
Get all latest available
attorney jobs here
.