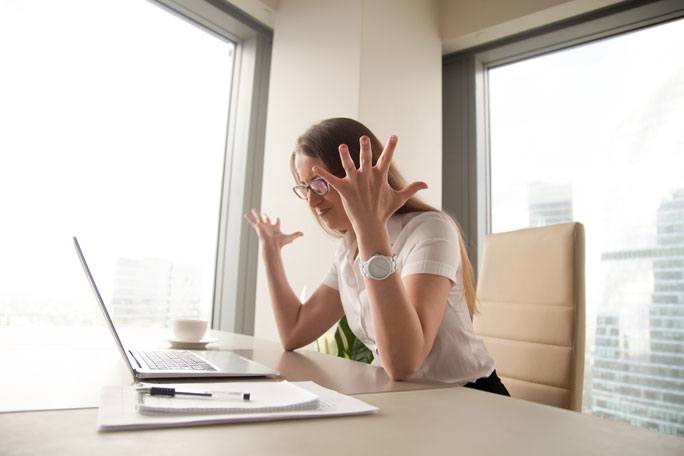 Answer:
I am sorry that you are not receiving a bonus this year, but even sorrier that you view a bonus as deferred salary. That reminds me of the taxi driver who is rude, talks on a cell phone, has a cab that stinks to high heaven, drives like a maniac and then is miffed because he doesn't get a tip. A tip is supposed to signify good service; a bonus is supposed to be a reward. In fact, Webster's New World Dictionary defines bonus as "anything given in addition to the customary or required amount."
I know that bonuses have been significant and bountiful over the past few years and it seems as if everyone was able to share in the wealth. However, times have changed . . . we are at war and in a recession. What scares me is that you say your billables are low due to a downturn in the economy. Quite frankly, rather than being worried about not receiving a bonus, I think you should be concerned about layoffs in your department due to the lack of work. Rather than expressing displeasure over not receiving a bonus, be thankful that you have a job.
I can't tell you how many associates from major law firms have been laid off due to a lack of work in their practice area. They would gladly trade places with you to receive just a salary and not even think about a bonus.
If low billables are the root of your lack of bonus, why didn't you attempt to do something before now? Surely as a well-regarded associate you could have approached a partner and asked to be given more assignments to boost your billable hours. Or if there wasn't enough business in your practice area you should have approached the hiring partner or managing partner to discuss your future at the firm. No law firm out there wants to risk the possibility of losing a top-notch associate. If the assignments are not coming your way then you have to start asking some hard questions:  
What is going on in my department? Why don't I have enough work?
Is my firm financially sound? Will business pick up in my department?
If I am so well regarded, why isn't my firm trying harder to keep me busy?
If my workload has been reduced and consequently I am not receiving a bonus, what does that say about my future at this firm?
I cannot think of any constructive way to express your displeasure. How could that be done? If you don't have the billable hours to warrant a bonus, as I have been saying, why didn't you do something about the problem long before this?
If you were so hungry for the work itself, and not just the monetary rewards, you would have approached the assigning partner when it was appropriate and timely to find what was going on. It's rather self-indulgent - and an inappropriately placed sense of entitlement -to question a lack of bonus at this late date, given the state of the economy and the unemployment rate in the legal community. It looks like you are simply griping rather than seeking additional assignments.
Here's the best advice I can give you: Update your resume and start a job search before your firm says they have to let you go due to low billables. Hopefully you will find a firm you like just as much, but one that has a dynamic and thriving practice in your area. I know you don't want to leave your firm, but you really should be reading the writing on the wall. Make a New Year's resolution to get out there on the job market. There is no percentage in the past -just accept the fact that you will not be receiving a bonus and move on. Find a place that will have quality work for you. Best wishes!
Summary: I am not thrilled about losing out on my bonus. Since I don't want to leave my firm, is there anything constructive I can do to express my displeasure?
See the following articles for more information: