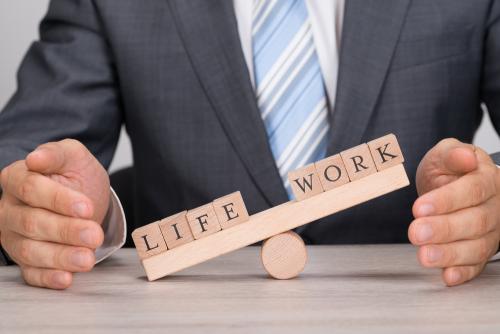 The movie
Apocalypse Now
is a Vietnam War story about a group of soldiers travelling down a river on a boat to kill a Colonel Kurtz (played by
Marlon Brando
), who has allegedly gone insane. The movie follows the protagonist, Army Captain Benjamin Willard (played by
Martin Sheen
), as he leads the crew down the river to find Kurtz.
The early part of the movie shows Willard on the verge of insanity himself. He has just returned from his first tour of war and is alone in a hotel room. He's so drunk he can barely stand; when he punches his fist into a mirror he cries out. Willard longs to get back to the jungle and fight. He can no longer live as a normal person in society. He has tried to live a normal life and now needs to return to the jungle and war. For Willard, war is normal and a normal life is intolerable and drives him mad.
Willard soon meets the crew that he is going to be travelling down the river with. The crew is happy and fresh: one tans himself, another enjoys playing with the radio and a third thinks it's just fine to go hunting for mangos in the jungle at night. However, by the time they have spent several days journeying down the river they too have either gone insane, are deeply damaged, or are dead. Around the crew, Willard seems calm and collected. He studies up on Kurtz and rationally reflects on the unstable colonel, the crew and his surroundings. While he seemed insane, drunk and out of control when he was in the normal world, Willard now seems calm, collected and together on a small boat in a war zone.
When Willard finally meets Kurtz, he quickly realizes Kurtz is insane. He sees Kurtz has been busy killing at random, littering the area with severed heads. Kurtz has become a godlike figure and lords over the natives of the jungle. Kurtz embodies someone who has become "king of the jungle" and succeeded in amassing power and followers in a warlike environment.
When Willard speaks with Kurtz about his behavior, Kurtz's response is that that one cannot have moral judgment in wartime because, "It's judgment that defeats us."
In many law firms, you will find attorneys there all day Sunday and late into the night most weekdays. When they are out socializing at various places they are busy reading and working too. When I go to children's birthday parties, I often see attorneys marking up briefs and doing other sorts of work—even on a Saturday afternoon. When I am on airplanes I always see attorneys working and studying. Attorneys are generally working all the time; they are addicted to it and work is the only normal they understand. There are some practice areas you can leave at home (patent prosecution, tax and ERISA); however, in general once you start practicing law you are part of the fabric of something much different than the rest of the world. Like Willard, you are now on the boat going up the river and part of a group of people who will never, ever again be the same. You have punched your fist through the mirror and killed off your former self. You are now a different person: You are a real attorney.
Do you ever regret the decision of becoming an attorney? Do you prefer your living situation prior to it?
After practicing law for so long, the insanity of it all is the only thing that makes any sense to many attorneys. They do not know anything different, so the real world becomes foreign and frightening to them. Like Willard, the war attorneys fight each day is more comfortable than the security of being at home with their families. Normal feels abnormal. They need to do the work to feel comfortable and normal. If they are not practicing law and partaking in the insanity of it, they feel strange. Spending time with their children and families does not feel normal. Recreational activities often do not feel normal. Work is normal. Work is the only place that is "safe" because if you are billing hours you are making progress towards your goal–or maybe even exceeding your goal­–which makes you feel safe. If you are safe then everything is OK. If you take your eye off the ball and stop working though, you will no longer be safe. You might miss something or forget to do something and then where would you be? Like a soldier at war, if you make one screw-up you or your entire platoon could be killed.
  It should come as no surprise that many attorneys have issues in their home and social lives because of the stress of their jobs and the fact they bring home the craziness of what they do. Attorneys fight with opposing counsel, report to multiple clients and judges, are judged harshly by co-workers and superiors, and are (for the most part) solely evaluated by the amount of hours they bill. These pressures build, and can make many attorneys quite paranoid and on edge. Attorneys bring their paranoia to family conversations at the dinner table. Some explode in ways that make no sense to the rest of the world.  
Many attorneys are in danger of losing their jobs if they do not bring in business. They are often expected to write and speak about what they are doing outside of the office, and the atmosphere is quite stressful. There are also various social pressures occurring inside of law firms. These are hidden but present, and can have an impact on an attorney's career.  
In many law firms going to work can be likened to going to war. You either accept it's your job and embrace being a warrior, or you reject this. In most instances, if you are going to be a warrior you must embrace your role completely. You cannot just decide you are going to war and fight 50%; if you do this you will die.
Like children on the playground, there are lots of law firms where the attorneys get pushed around, where they get taken advantage of and where more aggressive, harder working attorneys win all the time. There are other law firms where things like lifestyle are emphasized over winning. These sorts of firms rarely hold onto clients for long and generally peter out and die. In fact, the law of the jungle applies to law firms almost perfectly: The weak do not survive. If you were a client looking for an attorney (or deciding whether to keep an attorney) would you want one that gave 50% effort and did not take your matters seriously, or would you want one that believed every matter you faced was the most important thing in the world?  
Attorneys always call me asking for "lifestyle firms." There are some lifestyle law firms out there, but they are generally not around long. If a "lifestyle firm" does manage to survive and stick around, it is generally not a lifestyle firm anymore and has become something very different indeed.
Have you looked into any of these lifestyle firms or worked in one of them? What was your first impression?
Lawyering is a warlike profession. In most transactions and in litigation, there are winners and there are losers. The quality of work the attorneys do will determine who wins and who loses a lawsuit. In the transactional field, similar landmines and mistakes can be made if the attorneys are not working very, very hard and doing high quality work. For a company, the stakes could be in the billions of dollars. Without a high level of commitment from their attorneys, clients often fail to get good results. Hard work, a crazy level of commitment and a pressure cooker atmosphere often produce the best results.
The typical "lifestyle firm" is generally started by some people who spin off from another law firm. These attorneys are generally one of a few types: (1) attorneys who want to make more money, (2) attorneys who want fewer "rules and management," (3) attorneys who were not made partner in a larger law firm, or (4) attorneys who really believe they can run a lifestyle law firm. Here are the reasons there are really no lifestyle firms—and to the extent there are, you cannot have much stability working for them:  
Conclusions
When an attorney gives up practicing law in a firm, they generally do so because they have decided to reject this way of life and want no part of it. They cannot commit to it and in the absence of full commitment they leave. There is no doubt about it: The practice of law requires dedication. Any law firm—regardless of whether it calls itself a lifestyle firm or not—requires full commitment.
Attorneys are warriors and soldiers hired to fight for and protect other people. As soldiers and warriors, they are faced with all sorts of hostile opponents they fight daily. They are not part of the normal world—just as a soldier being shot at is not part of the normal world either. A soldier tasked with defending someone's life cannot take his or her job in a lackadaisical and "lifestyle" manner; likewise, an attorney in a law firm can't either.

There is no such thing as a lifestyle law firm—at least not for long.

Would you want to be represented by a "lifestyle" law firm?

Attorneys who stop practicing law have generally decided that they do not want to be warriors and participate in the fight. They look around them and—like Willard in Apocalypse Now—they realize they are surrounded by a world that demands they fight, where fighting and conflict are normal. They see that it makes many of their peers unhappy and that it fundamentally changes them. They may even see their peers go insane. Many attorneys do not accept this and realize their only solution is to get out of a law firm entirely.

When an attorney makes the decision to get off the track and step into something less demanding, something deeper is always going on. The attorney is rejecting a way of life and may actually be making a move to become psychologically healthy when the world around them appears to have gone insane.

Click here to view more articles about work-life balance for attorneys.
 
Click here to contact Harrison
 
About Harrison Barnes
Harrison Barnes is the founder of BCG Attorney Search and a successful legal recruiter. Harrison is extremely committed to and passionate about the profession of legal placement.
His firm BCG Attorney Search has placed thousands of attorneys
. BCG Attorney Search works with attorneys to dramatically improve their careers by leaving no stone unturned in job searches and bringing out the very best in them.
Harrison has placed the leaders of the nation's top law firms
, and countless associates who have gone on to lead the nation's top law firms. There are very few firms Harrison has not made placements with.
Harrison's writings about attorney careers and placements attract millions of reads each year.
He coaches and consults with law firms about how to dramatically improve their recruiting and retention efforts. His company LawCrossing has been ranked on the Inc. 500 twice. For more information, please visit
Harrison Barnes' bio
.
About BCG Attorney Search
BCG Attorney Search matches attorneys and law firms with unparalleled expertise and drive, while achieving results. Known globally for its success in locating and placing attorneys in law firms of all sizes, BCG Attorney Search has placed thousands of attorneys in law firms in thousands of different law firms around the country. Unlike other legal placement firms, BCG Attorney Search brings massive resources of over 150 employees to its placement efforts locating positions and opportunities its competitors simply cannot. Every legal recruiter at BCG Attorney Search is a former successful attorney who attended a top law school, worked in top law firms and brought massive drive and commitment to their work. BCG Attorney Search legal recruiters take your legal career seriously and understand attorneys. For more information, please visit
www.BCGSearch.com
.