It's a perfectly fine decision to want a higher salary and better career prospects.
Before leaving your current law firm, you should know what the consequences are in the law world.
Leaving a small firm for a larger more prestigious firm is a keen move.
Meanwhile, leaving a large prestigious firm for a smaller one could hurt your career.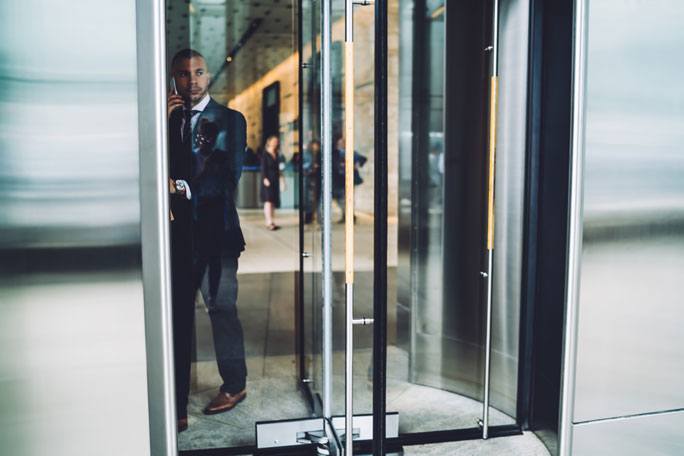 The decision to leave any law firm can have positive or negative consequences, so it is important to evaluate it carefully. Leaving a smaller law firm to move to a larger, more prestigious one could drastically increase your salary and career prospects. On the other hand, leaving a large, prestigious law firm to join a smaller firm, or to go in-house, will make it difficult for you ever to get into a major law firm again. Whenever you make a decision to leave a law firm, you make a decision that will either take you one step closer to being successful and happy, or that will take you one step further away from the sort of career and life you are seeking.  
The Quality of Your Life Is Proportional to the Quality of Your Decisions
A person's success is largely a product of that person's decisions—good and bad. When you look at the most successful people in any profession, you can see that a large part of what made them successful was the decisions they made. Your decisions in your life and career will determine who you become and what you achieve. It is all about making good decisions.
See the following article for more information:
If you are an attorney, there is often no better way to get ahead, achieve more, and find happiness than by leaving your current law firm and moving to a new one. As a legal placement professional, I believe I am in the self-improvement industry because I am trying to help people improve their happiness, careers, and lives. Since we spend the majority of our lives at work, there is no more important place to do this than through our jobs. While there are plenty of good, solid
arguments to be made for staying at your current law firm,
 there also are many reasons why it makes sense to look around and find a new position.
Do you feel your life and career decisions have determined who you have become? How?
To Get into a More Prestigious Law Firm.
In my profession, there are two types of attorneys who move law firms: (1) those who are motivated and trying to trade up and (2) those who are trying to trade down (or anywhere). Law firms like attorneys who are trying to trade up. If a law firm thinks you are trying to trade down, the firm will view you with suspicion due to "the law of momentum"—once an attorney starts trading down, he or she will generally not stop that downward slide and will leave the profession, or the law firm environment shortly. Prospective firms will think the attorney is just trying out an "experiment" and will soon make yet another move.
If there is one characteristic I would say defines the majority of attorneys who get the most jobs working with me, it is the
desire to get into a more prestigious law firm
. The desire to get into the most prestigious law firm you can is something that the best law firms love. When prestigious law firms take a chance on someone like this, the attorney respects the firm, works hard, and is motivated to improve. These are almost always the best hires.
The entire lateral market thrives and functions by attorneys trying to move to more prestigious law firms. Attorneys get indoctrinated into the law firm pecking order through a series of rejections in law school. Once the attorney starts practicing, though, the attorney can often move to the same law firms that once rejected the attorney by lateralling to them. Lateralling is a very good way to get ahead.
The more prestigious the law firm that you are working for and that has trained you, the more the market will respect you. Not only can you more easily move to the best
in-house jobs
, you will be able to bring in larger clients, get access to better and more important work, and make more money. While certainly not always the case, the opportunity to get into a much more prestigious law firm is a very good reason to move. From government to academia to other law firms, the ability to get a job with the most prestigious law firms, and learn and compete at this level, is something that carries a lot of weight and is a reason to move.
Every week, our firm places people from smaller markets and relatively unknown law firms into large, prestigious law firms all over the country. These sorts of moves can be life-changing regarding salary, potential, and more. A second-year associate from a small law firm who moves to a larger market may suddenly be making more money than partners with twenty years of experience at their prior firm and be getting world-class training and the opportunity to work on major matters. Moving in a large city to a more prestigious law firm is also a good idea and can change your career.
What is nice about
lateraling between law firms as an associate
is that you will be evaluated in a different manner than you were as a law student. When a law student is being interviewed and hired, all the law firm has to go on is the student's grades, personality, and the prestige of the student's law school. When firms interview you as a lateral, however, you have by now developed a specialty in a particular area of law, and there will be far fewer of you in the market. You may also have strengthened your commitment to work hard, to do good work, and to become an expert in your practice area. You can get into a better law firm as a practicing attorney, based on who you have become by specializing and learning a craft, as opposed to just your law school grades and law school ranking (all within reason).
As a partner lateralling between law firms, law firms will be most concerned with your book of business. I have seen solo practitioners who have never worked for major law firms manage to move to major law firms once their books of business got large enough. You can always move to a more prestigious law firm as a partner if you have enough business and clients willing to pay the rates of the major law firm.
Have you transitioned from a small law firm to a larger, more prestigious law firm? What were some of the biggest differences?
Are Compensated Poorly.
Some law firms pay as little money as they can to their attorneys or as much as they can afford. If you are making a significantly under-market salary for the region of the country you are in, it often makes sense to investigate the market—but not always. It is important to consider the
reasons
a law firm may be compensating you poorly. A law firm will compensate you poorly for some of the following reasons:  
The law firm does not have the money to pay you well. If the law firm cannot afford to pay you well, this means that the firm does not have the work, or is not bringing in enough business (or charging enough), or is doing something wrong in the market. The firm may not have a good enough reputation, may have a bad reputation—or, more likely, its "market niche" (or location) is serving a certain type of client that pays lower rates, or does work less frequently. Despite the reasons, you are working for a group without the market power and strength to pay you well. The law firm may not work well in the market and you are being penalized for it. Regardless of how nice the people may be, or how collegial the environment is, the law firm's absence of money to pay you well is not something that will change. Moving law firms will often mean that you will also get access to more sophisticated work in addition to more money.
The law firm has the money to pay you well but is doing something else with it. The law firm is paying others (not you) money, paying very high rent to look successful, or perhaps maintaining significant legacy costs (paying retired partners lots of money)—who knows? If the law firm does not have the money to pay you well, then this is not likely to change in the future. You should move firms. Partners often have this issue because the law firm will take the income of the most productive partners and redistribute it to nonproductive partners, open new offices, and make other unnecessary expenditures. In these sorts of situations, it makes sense to move and many partners move several times over their careers due to just this.
The law firm is having financial problems. If the law firm is experiencing financial problems, this means that you may have no future. Just as law firms want to hire attorneys "on the way up," you too should want to work in law firms "on the way up" and that are not having issues. If the law firm cannot pay you well because of its problems, you should move to a firm that can.
The law firm does not value you. The law firm may simply believe that it does not need to pay you well, that you are a "fungible commodity," and that it can easily find someone else to do your job if you leave. If this is the case and you sense this, you should try and find a new firm that values you. I have worked with countless brilliant and talented attorneys who were limited by law firms that did not value them—so they moved firms and experienced massive success at their new firms. Money shows value, and if you do not believe that your law firm values you, you should leave.
Do you feel you are properly compensated in relation to your value? How does this affect your work?
To Be Closer to a Significant Other.
If your significant other lives somewhere else and you believe that the relationship is likely to last, then moving firms to be closer to that person is a good idea. It is also a good idea to move if your significant other is in a
legal market where there is more opportunity
than the one you are in, or where you see yourself more likely to settle down.
At the start, though, a question to ask is: "Whose career is more important?" If you are doing well at your current firm, have one or more mentors, feel comfortable with the people, and are compensated fairly, then is it really in your best interest to leave behind all of the political capital you have accumulated? Law firms typically prefer that the careers of their attorneys are the ones prioritized in their romantic relationships—and not the other way around. All things considered, who would you want to hire if you were a law firm: Someone whose career took second place in a relationship, or someone whose career was in first place? Law firms want you to have obligations, need to work, have mortgages, and all sorts of other obligations hanging over you that make you likely to do your best to bill a lot of hours, generate business, not lose your job, and so forth. They would prefer you have the obligations and responsibility (and not the other way around).  
Law firms like it when people are moving to be closer to a significant other because this suggests that the attorney is likely to settle down in the market and be stable. Moving to be closer to a significant other is something that you should do if—all things considered—it will benefit your career. While this seems to work out most of the time, I would be remiss if I did not mention that on an ongoing basis I encounter people in small markets all over the country who made a move to be closer to a significant other and it did not work out. I recently spoke to an attorney working in a small law firm in a small South Carolina city. She had been there for a few years after relocating from a large law firm in Chicago to join a significant other. She was having an extraordinarily difficult time fitting in, found the city quite insular, and discovered that many cliques that started in high school were still going strong in the city. Incredibly, everyone she met knew her ex-fiance very well. Because she was now at a smaller firm and had developed generalist as opposed to specialist skills (not to mention that she was also now senior), I told her that the odds of her going back to a large firm in Chicago were very slim. When you relocate to join a significant other somewhere, you need to be confident that you will stay there long term.
Have you relocated to be closer to a significant other? Are you happy with your decision?
 To Be Closer to a Family Member, or to Go Home (Where You Are from and Grew Up).
Moving to be closer to a family member, or where you are from, is a common reason for moving firms and also a good one. Law firms like it when an attorney relocates to join a family member and go home. If this is something you are considering doing, you should do so between your second and sixth years of practice—the time when you will be most marketable as a lateral attorney. Partners with significant portable business can make this move at any time.
Law firms like hiring people relocating to be closer to their families, or going home, because they know that the attorney will almost always stay and not leave the market. There is also much less suspicion associated with attorneys relocating because law firms do not question whether they are leaving their last firms because they were fired, having problems at work, and so forth. In fact, attorneys with good credentials relocating home, or to be closer to family typically: (1) get more interviews and (2) convert a higher percentage of interviews into offers. I make a high number of these sorts of placements each year and do so because
law firms love attorneys relocating
. Relocating shows a commitment to your family and a commitment to a geographic area. Relocating also raises few questions. How could you not like someone who wants to be closer to his or her mother?
It is very common for attorneys to go to work in New York City, the Bay Area, Boston, and other markets for a few to several years, before relocating to their home markets. Typically, the training that the attorney receives, the "big city work ethic," and the other skills the attorney gets in a large market will also be valued in the attorney's home market. It is also quite common for attorneys to return home to large markets as well, after having worked in a smaller market.
Did you go to work in a big city market before returning to your home market? How did this experience affect you?
To Get Exposed to More Sophisticated Work.
The sort of work done in a large law firm in New York or Palo Alto is going to be much different than the work done by a firm in a smaller market—especially on the corporate transactional side. Within markets, differences regarding the sophistication of work offered can be quite profound. Small litigation matters are different than class actions. Large real estate deals involve different skills than smaller ones. Working on more sophisticated work has the following advantages:  
You learn how to do work at the level required by sophisticated clients and become a better attorney. Sophisticated clients pay a lot of money to their attorneys because they expect the best quality work. The largest and richest clients will pay their firms to do in-depth research on various issues and have the work reviewed and considered by various layers of attorneys. Well researched work means the final work product is close to the best that it can be. This attention to detail, the way teams of very smart people approach problems, and the learning entailed with this is what helps make an outstanding attorney. Learning to work on issues the way large law firms do is extremely important. Going to a good law school and graduating puts you on the 95-yard line when it comes to learning how to be a good attorney. To learn to be an exceptional attorney, you need to spend at least five years in a very good law firm. Attorneys trained in large law firms typically are far better attorneys, win more, and get better terms for their clients than those trained at law firms doing less sophisticated work.
You learn skills that have a higher value in the market. Learning how to do cutting-edge corporate transactions, class actions, patent litigation, and other sorts of sophisticated work has a higher value in the market than the work of a generalist. Clients pay more for specialists, and the more sophisticated and rare your skillset, the more money you can charge for your legal work and the more law firms will pay you. As a legal recruiter, almost all of the placements I make and interviews I have going on at any given time are for attorneys with highly specialized skills. Law firms, and the market in general, value specialization.
The work is often more intellectually challenging and interesting. When you are doing specialized work in a law firm, you are not "glossing over" problems and, instead, are looking at problems in considerable depth and getting to the heart of matters. Learning to do in-depth work takes a lot of time, and it takes a lot of money for clients to be willing to pay for this. Moreover, if you like delving deeply into problems to solve them, the more specialized the work you are doing, the more fun it is from an intellectual standpoint.
You become a better attorney. Getting exposed to more sophisticated work will make you a better attorney. Instead of doing mundane, predictable work, learning a practice area in-depth will make you a better attorney.
What skills have you learned from a larger firm that cannot be learned in a smaller firm environment? How have these skills helped improve your work product?
To Get Better Training.
I know an attorney who started work in an insurance defense firm for his first job out of law school. He was handed 100 cases and told to "handle them" with no training whatsoever offered. As a young attorney, it is important that you surround yourself with senior attorneys who train you and offer you guidance—about the work you are doing and even about the politics of the law firm as well. When you have people training you and
offering you guidance
, you become a much better attorney more quickly and do not develop habits that may hurt you in the long run. Having someone hanging over you and critiquing your work is a real benefit and something that can help you grow. If you do not feel you are getting any training and there is no one to offer you guidance, you are often best off looking for a new position.
What is your opinion on firms that do not provide training?
Your Physical Health Can No Longer Tolerate the Conditions of Your Current Firm.
Over the past year, I have encountered numerous attorneys who have had
serious health issues
(in particular immune disorders) that seem to have been brought about by the draconian hours and working conditions of their law firms. These immune disorders seem to have affected a high number of women associates in New York, in particular (I can think of at least five women I have spoken to over the past year who left their firms due to immune disorders, and there is likely something to this that merits further study. I am sure it will be studied at some time in the future because this is happening too much). Other attorneys get heart problems from sitting at a desk all day, not exercising, and being exposed to so much stress. I know several attorneys I have worked with who died in their late thirties to late forties from heart attacks (this seems to affect men more than women).
Many attorneys are so motivated, wired to fight to the death, and try as hard as they can in whatever environment they are in, that being in a law firm may not be the best place for their health. Other attorneys will take whatever work and abuse is thrown at them by the law firm and work so hard their health is hurt as well. If you cannot control any of this, you need to leave.
Have you suffered physical health issues due to your working conditions? How did you deal with them?
Your Mental Health Cannot Tolerate Your Current Firm.
If you work in a large law firm, the odds are very good that you know of people who have experienced
mental health issues
working inside of a law firm. The working conditions inside of many law firms are not natural and are too much for many attorneys. The politics of many law firms can create mental health issues for many attorneys as well.
More common than not, attorneys start relying on alcohol, antidepressants, tranquilizers, marijuana, cocaine, crystal meth, Adderall, statin, and other substances to help them push through. It should be clear that once all of this starts there is something wrong. Your health should be your priority, and if the law firm you are with is interfering drastically with your health and you cannot fix it, you need to leave.
In many cases, the mental health issues you are experiencing may have more to do with the law firm than you. Once you leave, you may get better very quickly in a different environment. The environments we are in have everything to do with our state of mind, confidence, and how well we do in the world. The people you surround yourself with can make or break you. Surround yourself with healthy, happy people, and you may very well become the same. The problem is not always you and leaving and finding a new firm can often fix your issues.
Have you suffered mental health issues as a result of your law firm's environment? How did you handle these issues?
There Is Not Enough Work at Your Current Firm.
If your firm does not have a lot of work—and this seems to be consistent—you are well served by looking for a new position and should. Work is the lifeblood of a law firm and if there is not work for you to do this means that there will not be an opportunity for you to advance, you will not get enough on-the-job experience, and the odds are good that you will lose your job at some time in the future.
One of the biggest mistakes that attorneys make in their careers is sitting around law firms where there is not enough work and thinking things will get better. Things do get better often, but if you are not working hard, you may be an excess cost the firm will want to get rid of. Law firms are very serious about profits per partner and making money. If there is not enough work, they will look for ways to cut as many costs as possible so they can make more money. If partners are hoarding work and not giving it to other partners or associates, this means that they also do not have enough work.
If you get slow and cannot get work, you should start at least seriously considering looking for a new job. You need to be where there is a lot of work to do.
Another common occurrence is that you may be at a law firm and the firm is giving others work but not you. If you are not getting work, the law firm may not like your work and you either need to redeem yourself or find another job. It is a poor exercise to stick around a law firm where people do not give you work. You are losing your job—the message is clear—and you need to start looking around.
See the following article for more information:
Have other attorneys been given work and not you? Why do think this is happening?
You Are a Staff Attorney.
As a strategic cost-saving measure, many prestigious law firms are now hiring attorneys with great credentials and from good schools as permanent staff attorneys. I am increasingly seeing attorneys from
Harvard
,
NYU
, and other prestigious law schools working as staff attorneys. It is perplexing that law firms are doing this with such regularity. Many attorneys apply for associate positions, go through rounds of interviews, and then at the end of the process are offered positions as staff attorneys with the firm. To my astonishment, the majority of the time these offers are typically extended to women and minorities. Over the past year, I do not think I have encountered a single white male who was offered a staff attorney position (not necessarily through me). In contrast, all of the men offered these positions were black and the majority of women offered these positions were minorities (black or Hispanic) as well. I am not saying there is any racism going on here—because other aspects of these attorneys' background may have merited these decisions to call them staff attorneys—but it does seem like this title is increasingly given to women and minorities in particular.
Law firms have all sorts of names for what they call staff attorneys, but in all cases, the messages are the same:  
You are a second-class citizen.
You have no future here.
We do not think highly enough of you to even call you an associate.
You will be the first fired if things get slow.
We want to pay you less.
We are going to give you the worst work we can.
No, you are not invited on our retreats—those are only for partners and associates.
No, you are not eligible for a class year raise each year.
Did we mention we think less of you than associates?
While this is more honest than hiring an associate, and killing the associate with work and then asking the associate to leave after 12 years, the staff attorney position has a stigma to it. If you are a staff attorney and are motivated and want to get ahead, you should constantly be looking for a new position as an associate at any firm—where you might have a future at least. If you are not motivated and like the role that is fine, but you should realize the limitations.
I recommend that if a staff attorney wants to get ahead, the staff attorney must either try to get "promoted" to an associate or counsel in his or her firm, or get a position in a new firm where the attorney has the prospect of advancement.
Have you noticed an increase in Staff Attorneys in your office? What is your opinion on this?
To Work in a Practice Area That Matches Your Skills and Interests.
Many attorneys join law firms expecting and hoping to do a certain type of work and then once they start work they find the kind of work they sought is not available. Other attorneys develop an interest in a subject matter while practicing at a given firm and find that they cannot do a lot of this work because it is not available.
If you have a real interest in doing a certain type of work, it makes a lot of sense to investigate the market and see what else is out there. There is no reason that you should be doing work you do not enjoy—or where you do not see a future. It is very common for attorneys to move in search of the work that they want and in most cases they can find it. In every large city, there are a variety of law firms that do all sorts of different types of work and are a specialist in this. I spend the majority of my day tracking down firms and jobs that match what the candidates I am working with are seeking to do.
Were you hired for a certain type of work that interested you, only to find out this work was not available? How did you handle this?
To Have a Better Opportunity for Advancement in a New Firm.
If there is no opportunity for advancement at your current firm, or the opportunity looks remote, it is important that you investigate new firms.  
At any one time, I am representing senior associates, counsel, and others at major firms across the country seeking new positions because they know that the possibility of partnership is remote at their current firms—and they want to go somewhere where there is a significant opportunity for advancement.
I also constantly represent numerous partners where the compensation systems at their current firms are such that they would make much more at different firms, or where there are not enough opportunities for "spin-off" work at their current firms.
I also represent associates at all levels where it has been conveyed to them (indirectly or directly) that there are not advancement opportunities at their current firms.
If there are no opportunities at your current firm, and you are unable to create opportunities on your own, then you should look for a new firm. There is no reason to work in a law firm where there is a dearth of opportunities.
When there is an
opportunity for advancement
, then everyone is happier in the firm. When there is the opportunity for advancement, it is a sign the market is rewarding your firm for doing something well. When there is opportunity for advancement, the law firm can grow and expand. You need to be at a place where there is opportunity. If you do not have it, then it is time to look for a new job.
Have you been able to create opportunities on your own at your current firm? How?
If the Culture of the Law Firm Is Wrong for You.
The
culture of the law firm
you are in is extremely important. If you are a fit for the culture, then you will be around people who understand you and will help advance you. But if you are in the wrong culture, then everything you do might be taken in a negative way. You need to surround yourself with people you feel comfortable with, understand and vice versa. There are countless benefits to this, but chief among them is your happiness.
When I was in middle school, I attended a private school that was very regimented and had many rules—it was not even that good of a school and did not send many kids to Ivy League colleges, for example. I did not do well in this school and was given "C's" in everything from physical education to English (which was a series of grammar tests and rules and no writing). Everything I did seemed to be wrong and looked upon in a negative way. The next year I went to a school that had a much different culture—and was a prestigious boarding school that sent kids to all sorts of Ivy League schools (I am not sure how I got in). Without doing much different, suddenly I was getting great grades and positive feedback in most of what I did. It was a different culture, and I excelled.
Cultures are like this in law firms as well. If you are in a law firm that is not a good cultural fit for you, then you may think you are not a good lawyer and not happy practicing law. Many attorneys from large law firms in New York City get so beaten down by the experience of working in a large, super-demanding law firm that they think they never want to work in a law firm again. In contrast, attorneys who start their careers in smaller markets rarely leave the law firm route and stick with it and enjoy being attorneys. You need to
work with people you like
and who make you feel comfortable. Many issues that attorneys face inside of law firms are related to the culture of the law firm.
I have written extensively about the importance of firm culture in the articles hyperlinked below. If you have any hesitations about where you are at and whether or not you belong there, I recommend reading these articles. The issue of cultural fit comes up far too often and is very important for your happiness practicing law.
See the following articles for more information:
What is the culture at your firm? How does this affect you personally and your work product?
You Have Made Serious Mistakes at Your Job (Social, Sexual, Political, Work-Related) That Will Haunt You If You Stay at the Firm.
Many attorneys make
serious mistakes
at their law firms and need to leave. Here are some examples from the past few years:  
People get drunk and say and do dumb things at parties. Attorneys commonly get in trouble for drinking and saying and doing dumb things. Attorneys are cooped up all day inside of offices and dealing with stress, then have a few drinks and words start to flow. Unfortunately, if your errors are serious enough, you can do major harm to your brand inside of a law firm. Law firms expect you to be in control because that is the job you are supposed to be doing for your clients. I see at least a few attorneys looking for jobs due to reasons related to this sort of thing each year. Depending on the culture of your law firm, you may or may not feel ostracized after the poor behavior.
Have you been caught or know an attorney that has been caught saying something inappropriate because of drinking? How did the firm handle the incident?
Attorneys side with the wrong people in political squabbles and get on the wrong side of those in power. Inside of law firms, partners will get into political fights over money, policies, and all sorts of issues and these fights can often be fatal for the losing side. If you are on the wrong side of those in power, they may let you go at the first opportunity, give you poor reviews, keep your compensation from increasing and make you endure other unpleasantries. If you are in this situation and is it not rectifiable in the long run, then it may make sense to leave. A significant portion of the partners and associates I work with are looking for positions due to being on the wrong side of those in power.
 
Attorneys make giant mistakes in their legal work and mess up matters. Every attorney makes mistakes in the course of their work. Nevertheless, if you make serious enough errors where you and the firm are open to malpractice, and you lose the trust of those you are working with, you may have to look for a new position. If an attorney makes a serious mistake, the attorney will lose the trust of those the attorney is working with at the firm, and if this happens the attorney will be in a position where others will not want to give the attorney work or trust the attorney with important assignments. In some instances, the mistakes an attorney makes are so large that they will hang like a dark cloud over the attorney in virtual perpetuity if the attorney remains at the firm and so the attorney needs to go.
 
Attorneys oversleep and miss court or an important closing. I bring this up because I have seen it a few times over the past year and it does happen. Many law firms will fire an attorney for this, and those that do not will often stop giving the attorney work—if the attorney is an associate. While the culture of your firm will determine the reaction to this, it will do enough harm to your brand that it is best to look if you have not built up enough political capital.
Have you ever missed a court appearance because you overslept? Did the firm discipline you?
Attorneys take too much time off of work and have very low billable hours. If you take too much time off from work and your hours are low, this can do harm to you. In a large class of associates inside of a law firm, the law firm is always to some extent "culling the herd" and looking for reasons to penalize you and elevate others. If your hours are very low compared to your peers and the law firm is under the impression that you are not "all in" with your commitment to the firm—and you believe it will be difficult to change—looking for a new position may be in your best interest. Many of the attorneys I work with made this mistake, and it can be a good reason to look.
 
You make a flippant remark that upsets someone. Many attorneys are so wired that I have seen one flippant remark to the wrong person completely doom someone's career in a law firm. I recently saw an associate fired because he told a partner he did not think a certain assignment was necessary. You need to be careful inside of law firms—they are unique places.
 
Attorneys somehow upset an important attorney about something and get blackballed. I have seen attorneys get blackballed because a partner's wife flirted with them, or because they upset someone who became upset for an irrational, nonsensical reason. The upset attorney then proceeded to create all sorts of issues for the attorney who did the upsetting.
 
In large law firms, affairs with superiors are dangerous—because everyone almost always finds out. Affairs occur with regularity in just about every large law firm because humans are animals and that is what animals do. In most instances, the affair occurs with the attorney's "mentor." Affairs with mentors are particularly dangerous because the attorney who has an affair loses a valuable supporter in the firm. Both during the affair (no one trusts the work evaluation of the senior attorney for the more junior attorney) and after (if things go wrong—and they do—the junior attorney has possibly lost the support of the senior attorney), the junior attorney is penalized. Regardless of how all this comes about, it is almost always the junior attorney whose career is damaged and in a position where the junior attorney needs to leave.
Is there an affair in your office that everyone knows about? How does this affect the firm environment?
Attorneys get hospitalized for psychiatric conditions, substance abuse issues, and so forth. I have seen more attorneys than I remember getting hospitalized for these sorts of issues. When this does occur, though, word gets around and when it does the credibility of the attorney may be an issue going forward. People remember the bad more than the good and will define the attorney based on this. Finding a new firm is often a good idea in this situation.
 
Attorneys recklessly talk to people outside the firm about a matter. While I have not seen this often, I have seen a few attorneys look for jobs for this reason. If the law firm does not trust you, then you have a lot to overcome. Attorneys are expected to be rational and in control.
 
Attorneys get caught lying about something they should never have. I have seen this happen once. If an attorney is caught lying to other attorneys, the presumption is that the attorney cannot be trusted.
Has an attorney in your office or an attorney you know gotten caught lying? How was this lie dealt with by the firm?
Attorneys get caught doing something illegal, and word gets back to the firm. I once saw an attorney fired after a news story ran that he had appeared in court to defend himself against charges that he solicited someone online for sex whom he thought was an underage girl and got arrested in a hotel "sting." Unbeknownst to him, when the story broke, he spent the better part of the day in his firm thinking that no one knew what he had done while attorneys discussed the online news stories all throughout the firm. He lost his job later that day. Illegal activity that gets back to your firm can get you fired or at least put you in a position where you need to look for a new position.
Do you know an attorney that has gotten caught doing something illegal? How did the firm find out?
Attorneys get sued by their secretaries, or others in the firm for sexual harassment, racist remarks or something else. I have also seen this happen at least a few times and it can harm the attorney as well. If the firm needs to represent you for something wrong you have done and you make the firm look bad publicly, the firm may ask you to leave.
There are countless minefields that attorneys need to negotiate when practicing law and most attorneys make mistakes at one time or another. If an attorney makes a serious enough mistake, the attorney may need to leave. In most instances, it is a "you know it when you see it" type of issue that attorneys face. If your reputation is harmed too much at your existing firm, this will permanently harm your brand where you are at, and you need to find another law firm.  
You Have No Mentors or the Attorneys Who Hired You (or Give You Work) Have Moved on or Are in Trouble.
When an attorney is inside of a law firm, the attorney typically needs to have an individual (or individuals) who give the attorney work and who will look out for the attorney and support the attorney. You need to have supporters in your job, and nothing is more important than this. If you do not have any supporters inside of your law firm and believe it will be difficult to find them, then leaving is something you should consider—whether you are a partner or an associate.
Every attorney needs a champion (preferably more than one) to ensure that the attorney gets access to work, gets advanced, and has someone to defend the attorney when work gets slow and the law firm is considering layoffs. When an attorney is laid off, it is typically very difficult for the attorney to get a new job. One reason for this difficulty is because law firms never layoff everyone. Some attorneys have supporters and people who stick up for them. You need this in your career, and if you do not have it at your firm, you should find it or move on. Almost all successful attorneys have people who have their backs.
See the following articles for more information:
How did you meet your mentor? Did you approach them or did the relationship grow organically?

Conclusions
There are several classes of attorneys who make the decision to leave their law firms and look for new jobs.
First, there are attorneys who are asked to leave, told they have no futures or given this advice indirectly in a thousand possible ways. In this sort of case, the attorney needs to make sure he or she is evaluating the situation rationally and move on as quickly as possible. Make no mistake about it: Once a law firm has asked you to move on, you need to and should not prolong it under any circumstances. You need to get out and leave now. The law firm does not want you around, and it is bad for your mental health to remain in a place where you are not wanted. Look immediately and look far and wide for a new position.
Second, the attorney may be experiencing a long-lasting, incessant feeling that is telling the attorney with certainty that the attorney needs to get out, that the attorney is not happy, that the situation cannot continue, and that the attorney cannot take it any longer. Feeling ill-at-ease in a job is a very common feeling among attorneys—and it is not necessarily a sign that the attorney is in the wrong firm. Nevertheless, being unhappy in your law firm job, more likely than not, is a sign you are in the wrong part of your profession (you might be happy in another practice setting—in-house, government, solo practice, for example) or that you are in the wrong law firm. Being in the wrong law firm is also a reason to move and a good one as well.
See 60 Nontraditional Jobs You Can Do with a Law Degree (and Should Strongly Consider Doing) for more information.
If you think you are experiencing any of the fifteen reasons discussed above, you should consider moving.
Of course, leaving may not be the right decision either. Before you move, consider these fifteen reasons you should not leave your current law firm:
15 Reasons Law Firm Attorneys Should Not Look for New Jobs.
About Harrison Barnes
Harrison Barnes is the founder of BCG Attorney Search and a successful legal recruiter. Harrison is extremely committed to and passionate about the profession of legal placement.
His firm BCG Attorney Search has placed thousands of attorneys
. BCG Attorney Search works with attorneys to dramatically improve their careers by leaving no stone unturned in job searches and bringing out the very best in them.
Harrison has placed the leaders of the nation's top law firms
, and countless associates who have gone on to lead the nation's top law firms. There are very few firms Harrison has not made placements with.
Harrison's writings about attorney careers and placements attract millions of reads each year.
He coaches and consults with law firms about how to dramatically improve their recruiting and retention efforts. His company LawCrossing has been ranked on the Inc. 500 twice. For more information, please visit
Harrison Barnes' bio
.
About BCG Attorney Search
BCG Attorney Search matches attorneys and law firms with unparalleled expertise and drive, while achieving results. Known globally for its success in locating and placing attorneys in law firms of all sizes, BCG Attorney Search has placed thousands of attorneys in law firms in thousands of different law firms around the country. Unlike other legal placement firms, BCG Attorney Search brings massive resources of over 150 employees to its placement efforts locating positions and opportunities its competitors simply cannot. Every legal recruiter at BCG Attorney Search is a former successful attorney who attended a top law school, worked in top law firms and brought massive drive and commitment to their work. BCG Attorney Search legal recruiters take your legal career seriously and understand attorneys. For more information, please visit
www.BCGSearch.com
.