The days of absolute job security are gone for the time being. Many large law firms continue to lay off associates, and some are even demoting equity partners to non-equity status. However, litigators with top academic credentials and with major law firm experience continue to be in demand, and patent lawyers with a background in electrical engineering still manage to get more than one job offer.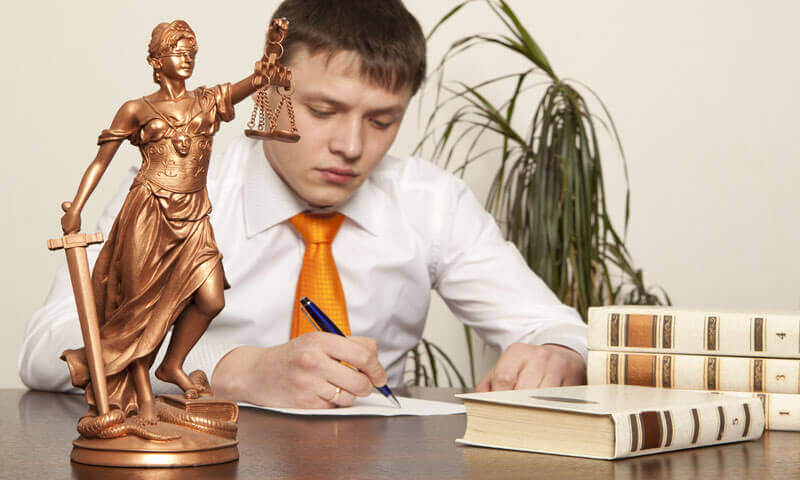 If you are a corporate or e-commerce transactional lawyer, and you still have a
job
, you must do what you can to keep it in this turbulent economic time. Even though you may keep your eye on other opportunities, you must not lose your focus on maintaining excellent working relations with the partners at your firm, particularly those in hot practice areas. This is especially true if it is your intention to remain at the firm after the market improves or you have a long-term goal to become a partner at the firm.
What should you do to make yourself indispensable to your firm, so that even if lay offs are announced you will be spared? This article will discuss how you can hold on to your job even in a tight market.
Be A Team Player.
Always show an energetic and welcoming demeanor at the firm. If your workflow is slow, ask for additional assignments. Some associates do not ask partners for work because they find it demeaning or fear rejection. In most cases, because those associates are perceived to be aloof and not willing to work, they are the first to be laid off. If the work in your practice group is slow, volunteer to assist in matters that are outside your practice area. Be willing to help out and assume responsibility in tasks that might not normally interest you. Not only will you raise your billable hours, the firm's partners will appreciate your initiative and commitment to the firm.
In addition, volunteer for various firm activities and business development matters without expecting something in return. Offer to help partners and senior associates in their pro bono cases or in writing an article. Writing articles benefits your firm as well as your professional development. Not only will it enhance your resume, you also will become known in the legal community.
If you are asked to help out on a project, accept it unless you have a very good reason not to do so. If you must refuse, apologize and explain to the partner that you would be able to assist to a smaller degree, such as by completing specific legal research pertaining to the project or by writing some part of the article. Never refuse outright, and always put a positive spin on declining assignments.
Doing Excellent Work Is Only One Part Of Your Value To The Firm.
Of course, doing excellent work, having an in depth knowledge of your practice area, and billing well above the minimum required - especially if the work exists - are very important for your success at a firm. Obviously firms are less forgiving of unproductive associates in slow economic times, and you should not give decision makers reasons that you should be asked to leave.
But seniority and relationships with key lawyers at the firm are factors that are vital when a firm has to make a decision as to who should be laid off. Associates must develop relationships with key partners and associates to enhance their longevity at the firm.
You should go to every firm social event that you can. Don't be overbearing, but you should try to have conversations with key lawyers at the firm. Be subtle in your approach, and try to show them that you are an interesting and likeable individual. Do not talk about yourself too much, and be a good listener. Follow their lead in the discussion, and ask relevant questions showing them your interest in what they are saying. If you do get a chance to speak with them one-on-one, you can be more direct and volunteer to help out on a matter they are handling.
Keep Abreast Of The Legal Job Market.
With some exceptions, people who have been laid off have ignored warning signs. Perhaps there are rumors at the firm, or in the legal community. This does not mean that your resume should be in front of other potential firms at the first sign of rumors. Rather, you should begin to gather some intelligence at the firm regarding the rumor, and who may be affected if the rumor is true. There is always some associate at the firm who is well informed of confidential deliberations by the firm's leaders. Be very careful, however, and make sure you do not fuel the rumor. You do not want any attribution to a rumor, because if there is anything that offends firm leaders, it is the person who infects the associate pool with negative news about the firm regardless of whether what is being said is true. You also should look around to determine who is sought out by partners to handle matters and who is being ignored. You should also ask yourself if you are being passed over for assignments.
After gathering the intelligence, if you conclude that you may be a victim of a lay off, be proactive. You are more than welcome to contact us so we can advise you on the current legal market, the likelihood that you will
find employment
, and how to best approach your search so that you will have started the process before the hammer comes down.