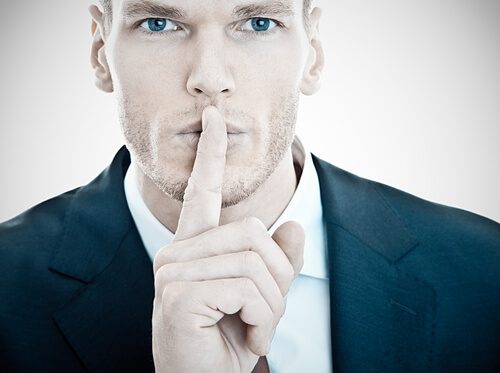 Legal Recruiters: What They Don't Tell You
A legal recruiter is a professional employment consultant who specializes in placing legal professionals with potential employers. Recruiters can also counsel these legal professionals on career planning, salary negotiation, and marketing themselves to employers. Many recruiters are affiliated with law firms, but there are also recruiters who work independently. Each has their own approach to helping those looking for legal jobs, yet there are some common "rules of thumb" that they rarely share.  
Types of Legal Recruiters
The types of legal recruiters vary greatly. Some are simply service providers, while others are more like advisors, consultants, or counselors. Some recruiters specialize in specific areas of law, while others offer a more generalized service. Additionally, some recruiters are employed by law firms, while others operate independently or as part of a larger recruitment firm.  
Why Use a Legal Recruiter?
Using a legal recruiter can be a great way for those seeking legal employment to gain access to potential employers. A good recruiter can provide valuable advice and assistance in setting up interviews, negotiating salary, and networking with employers. Furthermore, recruiters often have access to exclusive job postings that may not be available to the general public.  
Advantages of Working With a Legal Recruiter
For legal professionals seeking employment, working with a legal recruiter can provide a number of advantages. Recruiters often have established relationships with law firms and other legal employers and can be a valuable resource in helping to find the right job. Furthermore, recruiters are often able to provide guidance on salary negotiations and help to market the applicant to potential employers. Additionally, recruiters can often provide valuable insight into the local legal market and can help legal professionals to understand the nuances of the job-search process.  
Of course, we are not saying these things to denigrate the legal recruiting industry as a whole. The best legal headhunters deserve  a high level of respect. However, the harsh reality is that due to the lack of regulation in this industry, not all recruiters representing people who want legal careers are created equal. Thus, it is in your best interest to find a recruiter that practices legal recruiting in the same way you practice law—with the utmost professionalism and dedication.
There are very few articles on the inner workings of legal recruiting companies. This article talks about some of the dangerous trends we see occurring among many recruiting companies who say they are assisting those in their legal job search, which are important to you because they affect the manner in which your career is handled. This article also illustrates some of the things we at BCG Attorney Search do to distinguish ourselves so that we can practice legal recruiting at the highest level and, most important, provide our candidates who want legal employment with a leg up on the competition in their job searches.