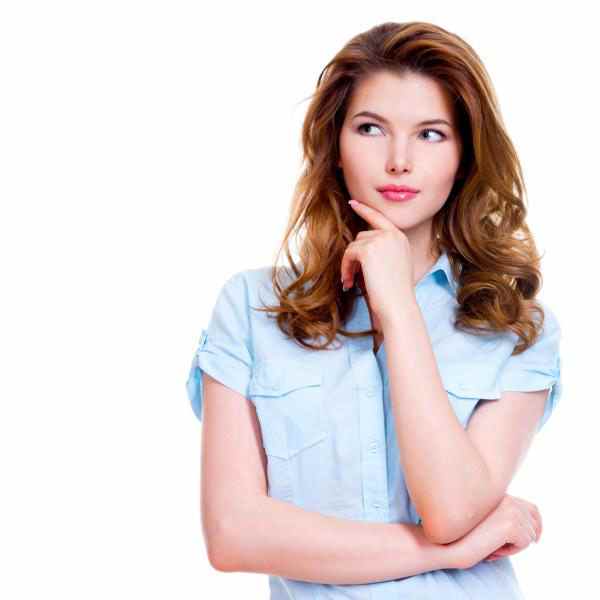 On an almost weekly basis, people ask me, "Why did you leave a top law firm—where people would practically give an arm and a leg for a job—to
become a legal recruiter
?" The next comments/questions are usually along the lines of, "Hmmm, I must say, I have thought about being a legal recruiter myself: Do you like it more than practicing law? Do you spend your day cold-calling people? Are you making more money than you did at your law firm?"
This article shares my personal experience going from an IP attorney to a legal recruiter with BCG Attorney Search and sheds some light into
BCG's unique recruiting model
and what we do on a daily basis. In short, I can say that I've been happier than I have ever been at any job and have never looked back.  
1. Taking the Jump
Leaving the practice of law was not an easy decision, but one I have never second guessed. I am not one of those people that became a legal recruiter because I hated the practice of law and needed an easy alternative. I worked at a great firm with extremely bright and enjoyable attorneys and worked in a sexy field on cutting-edge issues that were featured in the newspaper on a regular basis. Then why did I leave the practice? Although I enjoyed many aspects of practicing law, I knew deep down that I did not have the level of passion I felt I needed in order to keep me going for the next 30 years. With a background in psychology, I knew that my true passion involved talking to and helping people with issues of a more personal nature.
 

a. Self Assessment
About one year before I left the practice, I read an article about legal career counseling and how many lawyers were using it to gain more clarity on their professional goals. So I contacted a career counselor in D.C.—a lawyer himself who had left the practice of law to become a counselor—and spent some time taking personality and vocational tests and exploring different types of practices in light of my natural strengths and strongest interests. All the testing and discussions with my career counselor confirmed what I already knew—my true passion was working with and helping people on a direct level, and I also loved to write. I had thought about legal recruiting over the years and had always thought it would be interesting, and my career counselor even suggested looking into it, but for some reason the "Jaws" theme popped into my head every time I thought about legal recruiters, due mostly to the overly aggressive recruiters who had contacted me while I practiced. So, before thinking about leaving the practice (and giving my wife a heart attack), I wanted to explore fields of law, other than IP, that involved direct contact with people regarding issues of a more personal nature. I explored family law and estate planning—two very "people-oriented" practices—but for some reason I still was not too excited about moving forward. At this point, I felt frustrated and was convinced that I would never find a legal job that was a right fit for me.
 
b. Legal Recruiting With BCG—Could This Be What I Was Looking For?
This all changed one evening when I contacted a former colleague that had left the IP world to become a legal recruiter with BCG Attorney Search. Like a good recruiter, she asked a lot of questions as to what I was looking for and what I enjoyed doing. I did the same regarding her switch out of the legal profession. The more we talked, the more I realized that we had very similar personalities, very similar interests, and, most importantly, she absolutely loved her job. She explained how BCG approached recruiting with a very counseling-based model, and all the recruiters (almost exclusively former large law firm associates) took recruiting extremely seriously. After our conversation, I reviewed BCG's website and was absolutely blown away by its sophisticated technology, the voluminous content it provided the legal community, its research-based recruiting model, the highly detailed cover letters they provided for their candidates, and the pedigree of the recruiters. Most recruiters had graduated from top law schools and had excelled at the most prestigious law firms in the country. I was most impressed with the level of dedication and focus that BCG seemed to have to the recruiting profession—to me, BCG seemed to treat legal recruiting the way the most serious and accomplished attorneys treated the practice of law. Needless to say, I was no longer concerned about the shark-like stereotypes I had about legal recruiters and had suddenly become very excited about legal recruiting.
 
c. Interviewing With Different Legal Search Firms
I had contacted BCG about becoming a legal recruiter, but I also wanted to interview at other Washington, DC, recruiting companies to make sure that I had covered all of my bases. While I enjoyed meeting different recruiters in the city and learning about their approaches, I kept coming back to BCG because the owner, Harrison Barnes, had a vision that was unlike that of any other recruiting company I had seen. Although BCG was wildly successful, its business model was not about "sales" or trying to persuade people to move from job to job just for the recruiter's monetary benefit. Instead, its goal was focused on helping to improve people's lives through legal recruiting and using the most sophisticated means and innovative technology to achieve that goal. Because it used such sophisticated technology and had such a strong advertising budget, the company was able to attract an extremely high number of candidates; in this regard, BCG seemed much more like a legal placement firm as opposed to a "head-hunting" firm. It seemed that BCG recruiters spent a lot of time working with candidates who contacted them first, as opposed to spending all day on the phone. To me, this was extremely unique and attractive and something I wanted to be a part of.
 

2. Life as a BCG Recruiter

Once I had received an offer to work for BCG, I had no reservations of leaving the practice of law and couldn't wait to begin recruiting. The next part of the article discusses life as a BCG recruiter.
 

a. Training
When I started with BCG, I was given the opportunity to spend about two months living in Los Angeles and working out of the company's main office. While I certainly missed my friends and family in Washington, DC, the opportunity was priceless and quite a blast. The owner of BCG had a guest suite in his house, and he was kind enough to invite me to stay with him and his family so that I could learn as much about recruiting as possible.
In Los Angeles, I was trained by a number of recruiters on all aspects of recruiting. While anybody can pick up a phone and start calling candidates, I learned that there is so much more to recruiting than merely calling people and asking them if they are interested in a particular job. I spent hours a day studying the firms in my market, the attorneys in various firms, and re-familiarizing myself with all the movement that had taken place in the market over the past year or so. I also learned detailed information about various practice areas and how recruiting approaches differed depending on the specific practice areas. I also worked with resume experts to make sure that my resume skills were up to par. I also learned how to draft "BCG style" cover letters, which are entirely unique in the industry and are typically three to five pages in length.
Most importantly, I learned how to recruit in a manner that was not focused on sales or persuasion; instead, I was taught a model that focused entirely on the candidate's and law firm's needs and doing what was best for my clients. I was ingrained with a recruiting philosophy that was based on treating other peoples' legal careers with the care and respect that I would treat my own, and this is something we all incorporate into our practice on a daily basis.
 
b. What Do We Do
This part of the article highlights what BCG Recruiters do on a regular basis, which should give you a pretty clear picture of our practice.

i. Tracking and Staying Aware of New Positions
BCG has an incredible real-time database of jobs (over 2,000), which is maintained by not only the recruiters, but a large research staff that spends hours a day updating our database with the most recent jobs. Thus, we constantly peruse our database for the most up-to-date positions. Our database is so sophisticated that it allows us to pull up a particular candidate, click a button, and view all of the active jobs that match the candidate's field of practice and geographic location. This certainly saves quite a bit of time and makes our job much easier.

ii. Screening Candidates
A portion of each day is spent speaking with and meeting attorneys that contact us in order to determine whether they would be possible matches for any of the many positions we are listing. Because BCG has so many job postings and such a large presence, many attorneys initiate contact with us in order to obtain help in their job search. But in order to properly serve our clients (the law firms), our screening process is quite rigorous and we can only work with a very small percentage of those attorneys that contact us. While we certainly consider the attorney's law school, grades, current law firm, practice group, and other factors, we also spend time speaking to the attorneys about their reasons for considering a new position. Even if, for example, an attorney has stellar credentials, but is considering a move for what we believe are the wrong reasons, we will explain why we do not think the attorney should be placing himself or herself in the market. One downside to the job is having to tell attorneys that they don't meet our screening requirements, and it is never easy having to do that.

iii. Detailed Candidate Interviews
If an attorney has passed the initial screening, we typically conduct longer interviews so that we can get to know the attorney on a level that goes beyond what is merely on the resume. Many recruiters find this part of the job most interesting, as it allows us to really get to know and connect with the attorney on a more personal level. This is also very useful for finding out about potential problems that may not be evident from the resume.

iv. Researching Law Firms and Preparing Candidate Submissions, Including the Famous "BCG Cover Letters"
Each day we spend time researching law firms and practice groups to determine good matches for our candidates and clients. When a potential match is found, we also spend time gathering submission materials (resumes, transcripts, writing samples, deal sheets, etc.) to make sure that everything is in order. One particular thing that BCG is known for within law firm circles is its cover letters. For every attorney that we present to a law firm, we write an extremely detailed cover letter, which usually spans three to five pages in length. We believe that attorneys and their careers deserve more than merely placing a resume on a fax machine, or simply e-mailing a resume with a sentence saying, "Candidate wants to move for family reasons." Thus, preparing and writing a detailed cover letter forces us to really get to know our candidates, both professionally and personally, and explain any issues that are not evident from the resume. Because I love writing, the cover letter writing is one of my favorite aspects of recruiting and makes me feel as if we are truly adding a substantial and unique value to the process. Most importantly, the detailed cover letters are truly appreciated by both our candidates and the law firms.

v. Speaking to Law Firms Regarding New Jobs, and Existing Candidates
We spend quite a bit of time talking to and meeting recruiting coordinators and hiring partners at law firms regarding their hiring needs. Because hiring needs can change on as little as a daily basis, we try to keep close contact with the firms to ensure that we know about new positions as soon as they become available.

We also speak to recruiting coordinators regarding scheduling initial and callback interviews and field any other questions that may arise about our candidates. If a candidate has interviewed, we like to get as much feedback as possible regarding our candidate interviews and find that having an open flow of communication with the law firms is vital to the process.

vi. Pre-Interview Preparation and Post-Interview Coaching
One of the best parts of the job is getting calls from the recruiting coordinators and learning that they want to interview candidate. When this happens, we take quite a bit of time preparing and coaching candidates for the interviews. And after an interview, we also take time to debrief and determine whether the candidate is still interested in speaking with the firm further. Often, candidates are very nervous before and after interviews, and an extremely important part of our job is to be a good listener, serve as a sounding board, and provide coaching when needed.

vii. Dealing with Rejections
I think all recruiters will agree that hardest part of the job is finding out that one of our candidates has either not been granted an interview or has been rejected after an interview. It's amazing how invested we become in our candidates, and it is never easy telling a candidate that a law firm has passed on their candidacy.

viii. Negotiating Offers
Just as quickly as one candidate gets a rejection, another gets an offer. This is hands-down the best part of the job and usually has an adrenaline-rush component to it. Although everybody is excited when a candidate gets an offer, it's important to not jump the gun and make sure that the offer is worthwhile. Thus, we always spend time speaking to candidates about the offers, whether they are satisfied with them or whether they would like to negotiate additional terms.

ix. Staying Active in the Legal Community
Another important part of our recruiting practice is being involved in the legal community. Aside from writing articles, getting out of the office is important as well. Personally, I try to volunteer at local law schools (mock interviews, etc.) at least once every two months and try to attend CLE courses, networking events, or social events around two times a month. I find that most of the best connections are made outside of the office.
 

3. No Regrets About Becoming a Legal Recruiter With BCG

I thought I'd never find myself saying that I love working, but I really do love recruiting. It incorporates many aspects of my former legal practice, such as research, writing, and negotiating. However, it also allows me to speak to many interesting people on a daily basis regarding their careers, and I find it extremely rewarding to help them regarding such an integral aspect of their lives. At the same time, it is also rewarding to help a law firm find the ideal candidate they've been looking for.
Speaking of finding the ideal candidate, a number of BCG offices are currently looking for new legal recruiters, so if you've read this far and are thinking about becoming a legal recruiter,
how about contacting us
—we'd love to hear from you: www.bcgsearch.com.
See the following articles for more information: