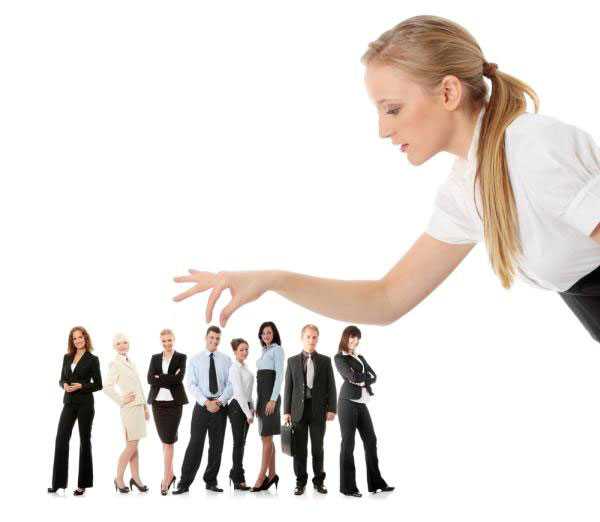 Stellar Interpersonal Skills
In your first conversation with a potential recruiter, you should be assessing his/her communication style, tone, and professionalism. It is a good idea to work with someone who has a similar style to you, as they will be representing you to potential employers. It is also very important that you feel comfortable with this person and that an immediate rapport is established. Try to avoid working with someone who comes off as indifferent, in regards to your candidacy. You want to work with someone who is not only passionate about legal recruiting, but also
passionate about your job search
!
Effective Marketing Expertise
Great recruiters are fully committed to developing the marketability of their candidates. As recruiters, we are keenly aware of what law firms are looking for in their candidates, and attorneys can really benefit from this type of market knowledge. Therefore, your recruiter should be willing to critique and revise your resume with you. At
BCG Attorney Search
, we also craft highly personalized and effective cover letters for our candidates. One of the largest benefits of using a legal recruiter is that they can brag on your behalf! If a recruiter is not willing to invest the time and effort to help you create superior marketing documents, you may want to speak to other professionals.  
An Open-Door Policy
Honesty is important in any relationship, and the relationship you have with your recruiter is no exception. It is always alarming when I hear that a candidate has conducted a "blind" job search with another recruiter. In other words, there are recruiters out there who 1) do not disclose job openings to their candidates, and 2) do not disclose where their candidates' resumes have been sent.
In my practice, I openly present firm openings to my candidates and only submit them to firms, after I have received their express authorization. It is imperative that you keep track of where your resume is being sent and when it was received by the firm. One of the worst things you can do regarding your candidacy, is to "double submit" to the same employer. Sending your information more than once to a firm, tells them that you are disorganized, unprofessional, and do not have a handle on your job search. It is very possible that a firm will choose to reject you, solely because you submitted your resume to them more than once. In order to avoid this situation, a lot of candidates choose to work with only one recruiter. If you do decide to work with more than one recruiter, just make sure that you are organized and on top of your job search.
Timeliness
As with an attorney/client relationship, your recruiter should also be very responsive to your questions and concerns. I always try to put myself in the shoes of my candidates. Let's face it, looking for a job is a very stressful undertaking, even if you are currently employed. Therefore, make sure you work with a recruiter that is sensitive to this fact and is very responsive to your questions and concerns. Responding to someone in a timely manner is a sign of respect and care. Therefore, I try to keep my candidates informed of any positive and new developments as soon as possible, as I know they are anxiously awaiting feedback on a resume submission or interview.
In the same way, I try to ensure that I am very responsive to any questions or interest a law firm has, in regards to my candidates. It is important to look for a recruiter who will be consistent and articulate in following up with firms and informing you of new opportunities. Ideally, you want to work with a recruiter who will become a seamless bridge between you and your targeted employers.
Zealous Advocacy
A great recruiter will zealously advocate on your behalf
, throughout your job search. With my candidates, I take both a direct and indirect advocacy approach. In regards to direct advocacy, I will present the accolades and highlights of a candidate's background, directly to a law firm. This type of advocacy is done through my cover letters, email communications, and conversations with the firm. As a third party, I can unabashedly present noteworthy achievements and information about my candidates, in a straight forward manner. It is my job to accurately portray you in the best light possible, throughout your job search.
I also indirectly advocate on behalf of my candidates, by ensuring that they are able to successfully market their candidacy during interviews. I often conduct mock interviews, so I can assess my candidates and their abilities to convey their strengths, intelligence, and interpersonal skills. The fact that my candidates are excellent and accomplished attorneys, does not always guarantee that they will be excellent interviewers. By providing in-depth interview coaching, I can help my candidates be poised, confident, and relaxed, in their interviews.
Conclusion
I hope this article was helpful to you, in describing some of the positive qualities you should seek in a legal recruiter. Please
choose your recruiters
wisely, as they are the portal to an effective law firm search and potential job offers!
If you are in the market for a new job
, or if you have any comments about this article, We would love to hear from you. You can reach us at jobs@bcgsearch.com.  
See the following articles for more information:
Want to learn more about
legal recruiter jobs?
Find out more in
this in-depth article
about legal recruiting.  
BCG Attorney Search is looking for driven recruiters to join our team. BCG Attorney Search covers the entire United States, Asia, Europe and the Middle East. We offer first-rate training and coaching, pay top of market commissions, pay our recruiters as employees and not independent contractors, and offer medical insurance and other benefits. Additionally, BCG is the best known brand in the industry and is part of a 200+ employee legal employment company. We offer a supportive cooperative atmosphere and provide you with everything you need to be the most effective recruiter possible (continually updated internal job database, massive advertising support, incredible back office support, and many other perks designed to ensure you match every possible candidate with every available position).