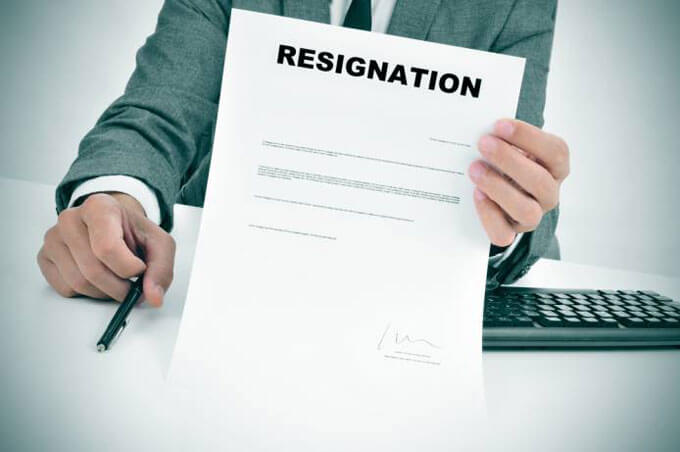 I speak with attorneys each week who left law firms for a variety of reasons and now want to return to them. Many are brimming with confidence and mistakenly believe that they are entitled to a lateral position in a prestigious law firm even though they are not currently working in one or have taken an extended absence.  
Some left their firms and want to return to those same firms after an extended absence of some sort.
Others left their firms and now want to go to other firms after taking an extended maternity leave or another type of long hiatus.
Still others left to work in a different practice setting (in-house, government, small firm practice and so forth) and now want to go back to the kind of law firms they left.
While I hate to be the bearer of bad news, law firms do not look kindly on those not currently working, or not working in law firms:
With limited exceptions, once you leave a law firm it is difficult (but not impossible) to go back
. Even if you leave your law firm for an extended period due to a personal illness or to take care of an ill family member, for example, it becomes incredibly difficult to transition back into the firm. Even if the firm allows you to return, your days are often numbered.  
Why do I say these things? Am I cruel? No, I have been working with attorneys trying to transition back into law firms after leaving them for about two decades now. I have watched over and over again how law firms treat attorneys trying to lateral who have left firms in their pasts.
If you leave a good law firm for any reason, you better have a contingency plan that involves never working in a prestigious law firm again, because the odds are better than 50/50 that you will not be welcome in one again. It does not matter where you went to law school, or how prestigious your last law firm (or law firms) was (or were), or how much business you had when you were in a law firm. In almost all instances, the attorney who leaves a law firm environment for any reason will find a cold reception when he or she tries to return.
There are reasons for this (and I will discuss them), and I will also discuss the variety of people who try to go back and end up finding a less-than-receptive job market and environment waiting for them when they do.  
Have you left a law firm and then tried to find a job at another firm later on? How was your experience?
Can You Leave Your Firm for an Extended Period without Quitting and then Come Back to the Firm?
Attorneys leave their firms for a variety of reasons and want to come back after doing so. In many cases, the leave is sanctioned by the firm—and in others, it is not sanctioned. I will cover some of the main reasons why attorneys leave their firms and want to come back below.
First, however, I will cover what law firms think about you anytime you take any absence from your firm:  
You are not there for your clients when you take time off. Very few other professions are as punishing to people taking time off as the practice of law at a law firm. Law firms serve multiple clients. Anytime an attorney leaves for an extended period, the client may suffer to some extent. In the practice of law, there is a bias that is likely hundreds of years old against attorneys who are not constantly there for their clients. If an attorney takes time off, someone else needs to be brought up to speed, and this costs the client money or means the firm has to write off these "learning" hours. 


You are not making the firm money and others are. When you take time off, you are not billing hours, and others are paying for your time off with their work. All of your peers are showing up and working long hours—while you are off doing something else and not working the same hours, or contributing. Law firms are competitive groups by nature, and whether you are a partner or an associate, law firms know that if you are not working, you are not one of the "earners" within the firm. Not being a contributor means that you are taking money from the firm without providing the corresponding hours and benefit to the firm. 


You are not committed. Regardless of why you take time off, the perception is that if you were extremely committed you would "power through" and work regardless of the situation. The law firm will perceive time off you take as a lack of commitment to your career and the goals of the law firm. See The #1 Attorney Career Killer That Attorneys Are Never Taught for more information. 


You are "milking it" and taking more time than you need. Law firms will watch you very carefully if you take time off. They will believe (rightly or wrongly) that if you take off too much time, you are taking advantage of whatever the situation is that is leading you to take time off and playing games. They have seen it before and did not like it. They will hold it against you when you return. 


You might be lying. In addition to potentially thinking you are taking more time than you need, in the case of illness, for example, the law firms often believe that you might be lying. They will look for inconsistencies in your story and whatever they can find to classify you as one of the bad ones. 


You are expendable, and the law firm can find others without your need for time off. This is the big one. Law firms believe you are expendable and they are competitive business institutions. They are all about making as much money as possible so they can move up in the rankings. To make this money, they need soldiers and generals who are constantly in the fight at all times. If a soldier or general is weak and cannot fight, the soldier or general will be replaced. Law firms have very little patience for your issues.
Do you think it is fair for law firms to think the above things about you if you take extended time off?
Here are some of the more common reasons attorneys at large law firms take extended leaves of absences:  
Maternity Leave (Short-Term and Commensurate with Firm Policy OK, Long-Term Not OK)
It is acceptable for women to take maternity leave and law firms typically do not frown on maternity leave at all. Some law firms even offer several months of maternity leave. There is usually a standard within most large law firms as to how much maternity leave women take. Law firms will not typically look down on people who are not deviating from this norm significantly.
Law firms have become very sensitive to this issue, and as a result, so long as the woman is not abusing her maternity leave, taking it will generally not harm her return to the firm. Nevertheless, the sense of commitment, drive, and so forth that characterizes a woman before she takes her maternity leave must still be evident when she returns to the firm after the maternity leave is over. If her career starts to look like it is now coming second, then there will be problems with getting assignments, advancement, and so forth.
The real danger of maternity leave is that, for many women, taking maternity leave causes their natural nesting instincts to take over, and this interferes with their desire to go back to work after maternity leave (or even to go back at all). I speak with women on an ongoing basis who are on maternity leave and want to try and find a new job while they are still on maternity leave. They may want a firm with fewer hours, a firm closer to home, or a firm that will let them work from home one or more days a week (or everyday). None of these things comport with the expectations that their firms will typically have for them when they return. The desire and need to raise children (which I am not in any way criticizing) begins to take hold, and many women on maternity leave start questioning the entire point of working in a law firm.
When they do go back to work, many are interested in reduced schedules, or lack the same sense of commitment and are looking for something else. Their heart is now somewhere else and often not with their jobs: This is not true for all women, but it happens frequently enough that I mention it as a danger. Any time off of a law firm environment makes anyone start to realize that "the world" and life outside of a law firm is better than life inside of it for all but the most motivated and committed. Law firms have seen enough women take maternity leave and come back "half-hearted," so it is important that when you do return you do so with a renewed sense of commitment.
As a side note, when I work with women who have successfully come back to their native law firms after maternity leave and are working reduced schedules (regardless of their qualifications), they often have an exceedingly difficult time getting new positions compared to their "all in" counterparts who are working full-time schedules.
How have you seen some attorneys change after coming back from maternity leave?
See the following articles for more information:
Maternity Leave (Frequent)
I bring this up only because I have seen this frequently and this does not work. One attorney I spoke with in New York successfully "gamed" the system by having five children in four years and spent the majority of her first four years of practice on maternity leave—and fully paid while doing so. While this is an extreme example, law firms do not like this. It does not do a lot to show your commitment to learning the practice of law and supporting the firm and so forth. When this woman finally lost her job, and I spoke with her, she had become somewhat legendary in the New York legal community already because word got around. Obviously, if you have children very frequently, it is going to be difficult for you to return to your firm.  
Maternity Leave (Long-Term)
If an attorney takes more than the recommended amount of maternity leave and has extended this so long that she is no longer an employee of the law firm, she will have a difficult time returning to her firm. While many law firms allow this and accommodate it, in the majority of instances where I have seen this, the law firm will often say something to the effect of "we do not have any openings" right now when the attorney tries to return. They may allow you to return if your work has been exceptional, but it is more likely than not that they will not.  
Paternity Leave
Paternity leave has become a touchy subject. Most law firms now offer some paternity leave. Nevertheless, how they treat attorneys who take paternity leave is a different matter entirely. Over the past few years, I have spoken with a variety of attorneys who took paternity leave. When they came back, they found that there was no work available for them. They also started getting poor reviews even though they had received excellent reviews and had plenty of work before taking paternity leave. I have seen several men destroy their careers by taking paternity leave. It is not the best idea, unless you see it working for others in your law firm. Paternity leave is sort of like a law firm offering you four weeks of paid vacation each year: It is there, but you use it at your peril.
Have you seen an attorney take their full paternity leave? What happened when they came back?
Illness (Own)
Attorneys get sick all of the time, of course, and getting sick is part of life. But when a sickness starts turning from weeks into months, things often begin to change for the attorney when he or she finally returns to work. I do not like this, but I frequently see that when attorneys return after being sick for some time that the law firms they return to no longer treat them the same.
I have spoken with several attorneys over the past year who got autoimmune illnesses while working in large New York law firms. Each of them left their firms to deal with their illnesses for several months and then all returned. When each of them returned, they found less work and started getting very poor reviews. One was told by her "mentor" that getting sick "damaged her brand" and she should try and find another law firm to work in. She was so upset by this that she left.
I am not going to tell you my feelings about this—they are not positive. Incredibly, in most instances, the attorneys worked so hard that this is likely what caused the illness in the first place. Yet when they recovered and wanted to come back they were treated poorly and cast away like damaged goods. If there is any moral to the story, I guess it is not to get sick, or to pick a firm from the get-go that has a more compassionate approach to these types of situations.  
Illness of Someone Close to You
Many attorneys leave firms to take care of people in their families who get sick—a spouse, parent, or someone else close to them. Incredibly, law firms seem to frown on this as well. I have several candidates who took several months off to care for someone dying (who ultimately died) and came back to their law firms months later and were let go.
I am just the messenger here, but if an attorney takes too much time off to care for a sick relative, the odds are they will not be welcome with open arms when they return to their law firms. I am not sure why this is, but the only advice I can give is that if you want to stay employed with your current law firm you should take as little time off as possible.
How would your firm react if you took extended time off due to an illness of yourself or a family member?
Extended Vacation (Use of All Vacation Time)
Taking an extended vacation and using all of your vacation time is not a good idea at all in most law firms. Can you do it? Sure—at some firms you might get away with it, and it can work if you bill enough hours throughout the year. In my experience, though, things rarely go well for the majority of attorneys who take extended vacations.
In one recent instance, an attorney got a poor review and was told his work needed to improve. He then took a two-week vacation to Israel a month later. When he returned the firm fired him (he had also taken a vacation earlier in the year). If you take too long off and take too many vacations, the law firm will reach the conclusion that you are not committed and will find someone who is.  
Can You Get a Position in a Prestigious Law Firm as a Lateral If You Formerly Worked in a Prestigious Law Firm and Are Not Currently Working in a Law Firm?
Once you start practicing law with a law firm, you are expected to never stop. Attorneys not working inside of law firms are either unemployed or working in a different practice setting (like in-house, the government, public interest, or academia). Whatever the case, they are almost never welcome back in a prestigious law firm.
Here are some of the reasons why law firms look so negatively on attorneys not currently working in law firms:  
Most law firms are "up or out, " and if you leave, you are "out." Law firms are competitive institutions. Law firms are most productive when associates and partners compete within their existing groups. Partners try and bill lots of hours and bring in clients. Associates try to bill lots of hours and one up each other. If someone leaves this rat race and does something else, they do so for a reason. The odds are quite certain that they will not compete at this same level if they return. Law firms want no part of it—they only want the most competitive people around. 


A law firm's main value in the market is the quality of its people. Without the best, most motivated people the firm has less value to its clients. A law firm's market differentiator is to have the best attorneys possible working for it. Law firms are considered more or less prestigious based on the quality of their attorneys. Hiring attorneys is one of the most important functions of the law firm. The commitment and quality of the attorneys it hires must be unquestioned. A law firm is not interested in an attorney who has aspects of his or her background that call into question his or her quality or commitment. 


Law firms know that if you have left the law firm environment for any reason, you are likely to do so again. Once an attorney leaves a law firm for a different practice setting, the odds are almost certain that he or she will do so again. The past has a strange way of repeating itself, and attorneys who go back to law firms most often do so because they have to and not because they want to. 


If you were fired or laid off, you are likely to "fire" your next employer. Attorneys who are fired from a law firm, or laid off, are mad and want to "get back" at someone. Rather than realizing the error of their ways and reforming, these attorneys often end up getting mad at the next law firm that hires them and take revenge by "firing" the law firm by getting another job, creating issues while they are there, and leaving with bad will. Most established law firms that have hired a fired or laid off attorney have experienced this and consequently have no interest in hiring fired or laid off attorneys.
Are the above perceptions by firms fair? Why or why not?
Here are some examples of attorneys who leave firms and then try unsuccessfully to return later on:  
The Fired, or Laid Off Attorney.
It is extremely difficult—and more often than not impossible—for attorneys who are laid off or fired to get another position with a prestigious law firm. Rightly or wrongly, law firms believe that if an attorney is laid off or fired, the attorney was not providing the law firm enough value to be worth keeping around.
When an attorney is laid off, this means that there was not a strong enough case to be made for keeping the attorney around. Either the attorney was not motivated enough, did not aggressively seek out work enough, did not get partners in his or her corner—or otherwise. Once a law firm lays off an attorney, it becomes very difficult for the attorney to get another job. The perception is that the attorney must have done something wrong (even if the attorney did not). Rather than risk it, the law firm generally will prefer to hire someone who is already employed.
An additional fact about laid-off attorneys is that law firms that hire them often get burned, and the attorney has problems when they get there. The law firm quickly finds out why the attorney was laid off from the attorney's last law firm. Also, laid off attorneys often become very defensive in their new positions and many law firms believe they are difficult to work with.
If you were fired, note that law firms do not care why you were fired; just getting fired is enough for them. Since firing an attorney is such a serious thing, law firms will not do this unless there are serious problems with the attorney. Attorneys might be fired for various reasons, such as extreme incompetence, not working hard, or being perceived as not being on the same team as the people they are working for. Regardless of why the attorney is fired, most law firms will pass over that attorney and instead hire an attorney who is currently employed. The perception is that there are people who are fit for the practice of law inside of a law firm and there are those who are not.
Have you ever been fired or laid off from a law firm? How did this affect your career?
See the following articles for more information:
The Voluntarily Unemployed Attorney.
Attorneys may leave their positions voluntarily and often do. Attorneys who leave voluntarily are shunned in the lateral law firm market as well. The attorney may justify moving based on notions such as that the work environment was toxic, that they wanted to think about their options, and otherwise—but the lateral law firm will not buy it. In fact, in most instances when an attorney is voluntarily unemployed, prospective law firms will simply assume that the unemployed attorney was fired. Attorneys are expected to stay employed with their law firms and when (and if) they leave they are not looked upon kindly. The longer the attorney is voluntarily unemployed, the worse it looks to law firms. If an attorney is voluntarily unemployed for an extended period it becomes extremely difficult for the attorney to lateral.
See the Top 32 Reasons Attorneys Lose Their Jobs Inside of Law Firms to learn some of the most common reasons attorneys are fired or let go from law firms.
The only exception to the permissibility of an attorney being voluntarily unemployed is if the attorney moved home for some reason to the city where the attorney is from, or relocated with a spouse to a different part of the country for the spouse's job. While it is never advisable to leave a firm and do this, doing so is often not fatal to the attorney's law firm career if the attorney starts looking for a position immediately.
Have you ever left a firm voluntarily? Were you able to find a job at another firm after that?
The Attorney in a Different Practice Setting.
Law firms do not like hiring attorneys at the lateral level who are not coming directly from a law firm because they know the attorney will likely leave again when they have the opportunity. Attorneys who
go in-house
, take
government jobs
, go into academia and so forth are never welcome back into law firms. Most attorneys go in-house or into different practice settings because they do not like the law firm practice setting. If an attorney did not like the law firm practice setting before, the odds are good that the attorney will not like it when the attorney returns. The pace and sophistication of the work are also generally much different inside of a law firm than in other practice settings. Law firms view people who are in-house, with the government, and in academia as having become accustomed to a different pace of work. Most attorneys who return to law firms from these different practice settings never do all that well when they return, and end up leaving again.  
Two exceptions to this are high-level government appointments and also federal clerkships for attorneys after a few years of practice. Attorneys who do these can often return and do.  
Conclusions
I realize how depressing all of this information is. A law firm is a type of "guild" with its own set of rules that are often invisible and run beneath the surface of every law firm out there. As someone who is delivering the message of what I have seen in the market, I understand how bleak all of this looks. The good news is that if an attorney looks hard, wide, and far enough, the attorney generally will find a good law firm interested in him or her. I almost always get interviews for attorneys in all of the above situations. When you are in this sort of situation, though, you need to "turn it on" in your interviews and sell like crazy to get your next job. You need to make the law firm believe that you are solid, committed, well balanced, and everything the law firm needs and requires. If anything, you should use your time off to get clear about how much you want to work in a law firm and commit to it if this is really what you want to do. If you do this, then it will come across to firms, and you will succeed.
See the following articles for more information:
Share Your Thoughts
Why are so many law firms more traditional when it comes to not taking much time off compared to many other companies?
Do you think the benefits of working for a law firm outweigh the trade-offs in your personal life?
Is your law firm understanding when it comes to extended time off?
Let us know your answers to the questions above by commenting below.
About Harrison Barnes
Harrison Barnes is the founder of BCG Attorney Search and a successful legal recruiter. Harrison is extremely committed to and passionate about the profession of legal placement.
His firm BCG Attorney Search has placed thousands of attorneys
. BCG Attorney Search works with attorneys to dramatically improve their careers by leaving no stone unturned in job searches and bringing out the very best in them.
Harrison has placed the leaders of the nation's top law firms
, and countless associates who have gone on to lead the nation's top law firms. There are very few firms Harrison has not made placements with.
Harrison's writings about attorney careers and placements attract millions of reads each year.
He coaches and consults with law firms about how to dramatically improve their recruiting and retention efforts. His company LawCrossing has been ranked on the Inc. 500 twice. For more information, please visit
Harrison Barnes' bio
.
About BCG Attorney Search
BCG Attorney Search matches attorneys and law firms with unparalleled expertise and drive, while achieving results. Known globally for its success in locating and placing attorneys in law firms of all sizes, BCG Attorney Search has placed thousands of attorneys in law firms in thousands of different law firms around the country. Unlike other legal placement firms, BCG Attorney Search brings massive resources of over 150 employees to its placement efforts locating positions and opportunities its competitors simply cannot. Every legal recruiter at BCG Attorney Search is a former successful attorney who attended a top law school, worked in top law firms and brought massive drive and commitment to their work. BCG Attorney Search legal recruiters take your legal career seriously and understand attorneys. For more information, please visit
www.BCGSearch.com
.