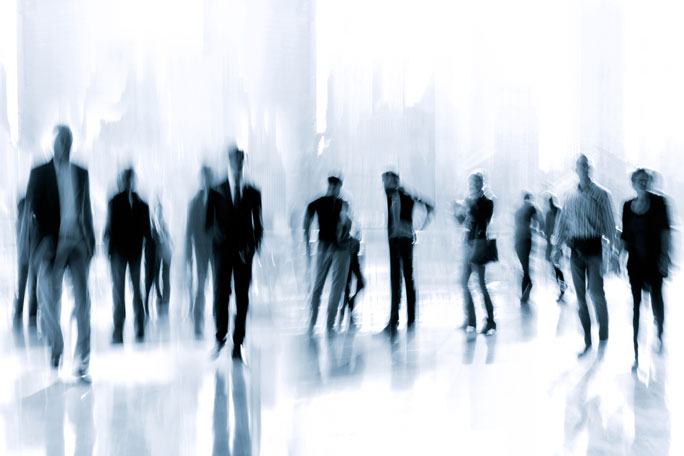 This week I received one of the more inspiring phone calls of my career.  
The caller was a young counsel-level attorney in a great law firm, with stellar credentials, who is very good at her job. She bills a lot of hours, publishes articles in legal publications, gives talks, sits on committees and is trying very hard to do everything right for her career.
Notwithstanding, she did not have a book of business. Without a book of business it has been very hard for her to get traction in her job search. It is not enough to just be a good attorney. There are good attorneys everywhere and tons of them. In fact, there are too many good attorneys. If the only thing that mattered was being a good attorney, then everyone who was a good attorney would be successful, and the reality is that there are many good attorneys who are not successful. In order to thrive in a law firm, you need to be more than a good attorney.
To ensure long-term survival and success in a law firm environment, you need to be a good attorney plus you need to be an attorney who brings in business.
I started working with this attorney a few months ago, assisting her with her job search. When we began, she was looking for a position at a firm where she could benefit from the rainmaking skills of someone else. Because she did not have any business of her own, she needed to work alongside another lawyer who was very good at generating business and could give her work to do.
Unfortunately, most attorneys take this type of approach to their careers, relying on the business-generating skills of others. The problem is that this means these attorneys are not in charge of their careers—other people are. The people responsible for their careers are the people who give them work to do.
Would you work for someone to gain experience despite needing to rely on them?
For months, this attorney and I have been jumping all over the few openings that have become available. We have been trying very hard to make her the first choice of firms that have work for her to do. That is why the phone call I received from her this week was so surprising and so inspiring:
"I've decided I'm sick of getting work from other people," she said. "I know for sure there are three clients of the firm who would go with me if I left. I spoke with two of them already and they said they would send me work if I went to a new firm because I've been working with them for six years now. I now have at least a $1.5-million book of business."
Good for her! After more than a decade and a half of relying on others to give her work, she suddenly stepped up to the plate and took charge of her career and life. That business will make a difference and doors will suddenly start opening for her. There is no doubt about it.
If an attorney has enough business, virtually every law firm will talk to that attorney. I see this all the time. When I work with attorneys with enough business, the tables turn and the law firms are the ones that are trying to sell themselves on the candidate instead of the other way around. Attorneys with business do not interview for jobs as much as they do the interviewing for law firms.  
An attorney should never be fooled into thinking that it is enough to be good at his or her job. Being good at your job is important, of course. More important, though, and a way to really triumph in your career is to bring in a ton of work for yourself and for others in the firm to do. That is how you get really good at your job.
When attorneys get in trouble in their careers it is always because there is no work to be done. The only thing that creates wealth and gives your career its purpose is when there is work to be done. An attorney needs to have work. Without work, careers stall and go nowhere. People lose their jobs and become unemployed. There is absolutely no security in the practice of law unless an attorney has work to do.
The most dangerous thing any attorney can do is rely on others to give them work. This horrifying prospect is something that most attorneys do, however.
The best attorneys know how to constantly create work and they are good at it. The number one characteristic of the best attorneys is their ability to create work. Attorneys who create work make things happen and attorneys who do not are dependent on those who do. If you want to really take charge of your career and life you need to create work.  
When I first started practicing law and was very new to the game, I was called into a short conference call with a potential client who had a gripe with another company. The situation did not appear very serious to me and I felt it could probably be resolved by a quick phone call to the other side. There was no more than a few million dollars involved and I could see numerous easy solutions that could be worked out.
But good lawyers—the sort that generate business and keep others employed—do not resolve things that way.  
I was tasked with a research assignment about a point of law that did not seem especially important at this stage yet required several days of work to complete.
A week later the partner who had taken the phone call – assisted by a senior associate – had drafted a fifteen-page letter that was so scathing and inflammatory that you could feel the anger simmering out of it just by picking it up.
The lawyer made sure he fanned the flames and called the client and told the client it was about "principle" and that the company needed to "set an example"—or something along those lines.
A month or so later I was drafting a complaint.
A few weeks after that I was sitting in a warehouse in Baltimore directing hundreds of bankers boxes of documents to be shipped to Los Angeles.
A week or so after that the firm had rented a 6,000 square foot office across the street to house the documents and I was charged with directing a team of paralegals and contract attorneys to sort through them.
I could scarcely believe what was going on. A simple dispute that I honestly believed could be taken care of with a phone call was turned into a giant war that I am sure cost the company millions of dollars to fight.
Have you ever seen something like this take place? What involvement, if any, did you have?
I saw this sort of thing again and again and see it to this day. I once went to court with a partner who was arguing a dispositive motion that would have dispatched a case fairly quickly before things got out of control. The attorney made no arguments and appeared to be trying to lose the motion.
The reason for all this work is because lawyers who have a talent for staying employed and generating business know how to take small pieces of work that land on their desks and turn that work into more and more work. They make as much work and find as many conflicts and problems as they possibly can. It took me a long time to figure this out.
Most law firms do not want attorneys to find ways for them to save money for their clients. They want to find ways to make the work more expensive. This is how it works and this is the game. It is not the game everywhere, of course—but it is the game in most large law firms. Unless an attorney understands this, the attorney is not going to be very successful in that arena. You need to create work to survive.
For years I used to refer my own legal matters and the legal matters of people I knew to the most successful lawyers that I knew. These were the lawyers who always had the most business and worked in the most respected firms. In just about every single case, the people I referred came back to me later with horror stories about how much the work had cost:  
A cease and deist letter that was one paragraph cost a friend of mine $20,000. I called the attorney who charged that amount. "We needed to research the law first!" he told me. It seemed pretty clear to me that there was nothing to research, as another company had copied the trademarked logo of my friend's company, but that successful attorney found work to do (and bill).
Another friend of mine wanted an employment agreement to use with all of his hires. That cost him $35,000. "We needed to 'customize it' for his company …" I was told. The guy was working out of his apartment as a graphic designer and had three contract employees working for him.
Another friend of mine thought he might have a lawsuit against his former employer. He went and met with a big time attorney and spent a few hours with him and did not even hire him. The attorney sent him a bill for $12,000 for the time he spent meeting with him and having an associate do some research on the matter he was not even asked to do.
I once hired an attorney for $25,000 for some tax advice. Instead of giving me tax advice, the attorney decided to work on something else entirely and sent me a bill for $50,000.
When these talented attorneys send bills and then follow up on the bills, they become angry with the clients and generally are able to bully them into paying. The best lawyers have the ability to create work and to get clients to pay. Many larger firms generally will not even do small matters like those above (so the bills are even larger and scarier and the work they find to be done is even more profound).
What is the relevance of any of this to your career? Why are these attorneys creating so much work that does not need to be done? Why do you see the creation of work from the most talented attorneys? Why is business and having work so important?
Because this is how everyone gets paid!
The most talented attorneys understand that in order for them to remain employed and for everyone else at their firms to remain employed they need to create a lot of work and find work to be done. Money is only generated when you find work to be done. This is the name of the game.
I am in the process of moving and buying a house. In Southern California all homes need to be inspected for termites when you purchase them.  
The first estimate I received for termite work was $65,000.
The second estimate was $3,000.
The third estimate was $9,000.
Each potential vendor had convincing reasons as to what needed to be done and why it justified a particular price for a given amount of work. Who was right? I do know that the guy who gave the $65,000 estimate had the nicest truck and was from the biggest company. Do you think there is something to that?
What estimate would you go with and why?
Here is another example of people trying to create work. A few years ago, I pulled up in a two-day old car to a car wash in the office plaza where I work.
"This car needs a wax. I can do it for $100 if you do it today."
"The car is 48-hours old," I told the car wash guy.
Everywhere around you people are trying to create work.
I once went into a dentist and got very nervous when he told me that I had five cavities. I did not believe him. Before he could start drilling I left and walked into a dentist office across the hall. That dentist told me I did not have any cavities.
When an attorney is young that attorney can be billed out for very little money and people will give that attorney work to do if he or she is competent. When the attorney gets older, however, the attorney's billing rate increases and it becomes harder for law firms to give that attorney work. Unless the attorney is generating work, or is extremely talented in some other respect, the attorney will not be able to get work and will have to move on and do something else.
Doors open to attorneys who are talented in generating work. The best attorneys figure out how to create work and stay busy and are very good at this. You simply have to be great at creating work if you want to survive inside of a law firm. There is nothing more important than creating work.  
I am not commenting one way or another on the ethics of people creating too much work to be done. I do not like it, but it is part of the profession that lawyers are in. Unless you have the ability to find and create work then you are generally going to have serious issues in your career. The ability to find work to be done and sell those who will pay for it on the necessity of it being done (and being done by you) is one of the most fundamental and important skills an attorney can have. If you cannot do these things well then it will be difficult for you to survive in a law firm.  
I know so many attorneys who do good work for a decade or more and are then forced out, or lose their jobs and end up in different careers altogether. It is crazy to me and it does not have to be this way. Their careers are out of control—and their lives are out of control. How can your career and life possibly be in control if you are not building something, but are instead simply edging towards losing your job instead of advancing? Does this make any sense whatsoever?
The reason the call I received was so inspiring—and literally sent chills down my spine—was because the attorney made a profound shift that many attorneys never make. She went from being dependent on others for her success to being in control of her life and career. Nothing is more important than making this shift. Every attorney needs to figure out how to go from being dependent on others to being in control. It is never too late. The only thing it requires is a fundamental shift in how you see yourself in relation to the world. If you make this shift it will change your life.
Are you willing to make this shift? If not, what is stopping you?
Click here to contact Harrison
About Harrison Barnes
Harrison Barnes is the founder of BCG Attorney Search and a successful legal recruiter. Harrison is extremely committed to and passionate about the profession of legal placement.
His firm BCG Attorney Search has placed thousands of attorneys
. BCG Attorney Search works with attorneys to dramatically improve their careers by leaving no stone unturned in job searches and bringing out the very best in them.
Harrison has placed the leaders of the nation's top law firms
, and countless associates who have gone on to lead the nation's top law firms. There are very few firms Harrison has not made placements with.
Harrison's writings about attorney careers and placements attract millions of reads each year.
He coaches and consults with law firms about how to dramatically improve their recruiting and retention efforts. His company LawCrossing has been ranked on the Inc. 500 twice. For more information, please visit
Harrison Barnes' bio
.
About BCG Attorney Search
BCG Attorney Search matches attorneys and law firms with unparalleled expertise and drive, while achieving results. Known globally for its success in locating and placing attorneys in law firms of all sizes, BCG Attorney Search has placed thousands of attorneys in law firms in thousands of different law firms around the country. Unlike other legal placement firms, BCG Attorney Search brings massive resources of over 150 employees to its placement efforts locating positions and opportunities its competitors simply cannot. Every legal recruiter at BCG Attorney Search is a former successful attorney who attended a top law school, worked in top law firms and brought massive drive and commitment to their work. BCG Attorney Search legal recruiters take your legal career seriously and understand attorneys. For more information, please visit
www.BCGSearch.com
.