Your managing partner walks into your office and closes the door. The look on this person's face is grim and you feel a huge knot forming in the pit of your stomach. You see this person's mouth moving, but can't hear the words. After a couple of minutes have passed, your partner politely makes an exit and you are left in your chair, speechless and dumbstruck. Yes, the unimaginable has happened, you have just been laid off by your firm. As you pick your jaw up off the floor, a feeling of panic starts to slowly creep over your entire body. At this crucial moment in time, it is important to keep a level head, breathe, and consider the following steps to successfully recover and bounce back from this difficult situation.
Stay calm:
Being laid off is a jarring experience for anyone. For
lawyers
, however, this experience can be particularly difficult as so much work has gone into qualifying for and finding a suitable law firm position. In addition, since lawyers are often high achievers who are used to succeeding in their professional lives, this type of setback is often seen as a personal failure- which can threaten a person's well-being and sense of self-worth. Regardless of whether being laid off was a surprise or something you anticipated, when it does occur, the subsequent feelings surrounding this event are often anger, sadness, and bewilderment.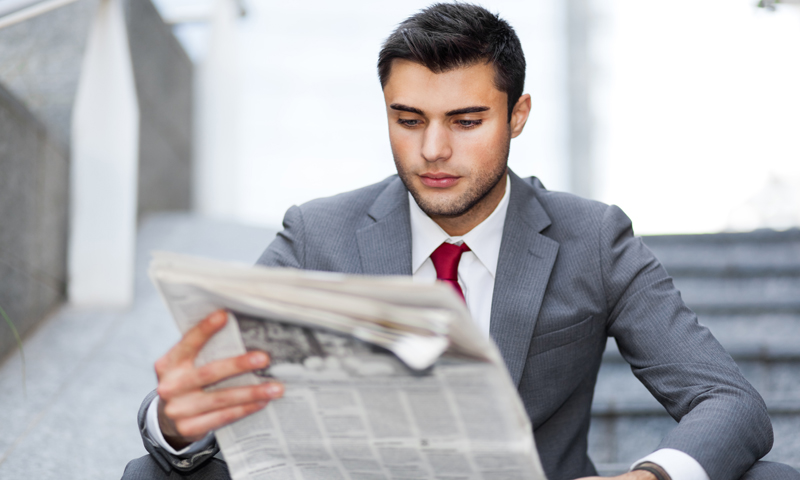 At this challenging moment in your life, it may be tempting to lash out at someone, like that difficult partner you had a hard time working with, or anyone else at your firm for that matter. It is natural to indulge in these feelings for a time, just remember to quickly bring yourself back to reality. Now more than ever, you need to stay calm and focused. You need to keep your wits about you so that you can form a cohesive exit strategy that will make a transition to a
new firm
as seamless as possible. You worked hard to get to this point and be a licensed attorney, so don't make it more difficult for yourself by letting your emotions get the best of you.
Try to negotiate an extended period of affiliation with your firm:
Depending on the circumstances surrounding your departure, you may be able to negotiate an extended period of affiliation with your firm. A lot of times, larger firms will give associates a couple of weeks notice regarding their last day of employment. This advanced notice allows the attorney to both work for the firm and look for a new job, while they are still officially employed by the firm and appear on its website. If this option was not offered to you by your firm and your dismissal was not hostile in nature, you may want to try to negotiate this type of arrangement. Keep in mind, however, that during this period of affiliation with your firm, it is important to complete any work that is assigned to you.
Secure strong professional references from your firm:
A lot of people become understandably flustered when they are asked to leave a position. During this transitional period, it is imperative to stay focused in your objectives and maintain and promote your current and future marketability.
The next employer you interview with will undoubtedly want references from
your previous employer.
Thus, it is a great idea to try to secure references from partners and other supervising attorneys, before your last day with the firm.
During your tenure at the firm, it is likely that you formed close relationships with partners who will be happy to serve as strong professional references for you. In seeking references, you only want to ask those attorneys who will unabashedly attest to your impressive professionalism, excellent work product, and solid interpersonal skills.
References are a very important part of the interview process. This fact is especially true if you tell the firm you are interviewing with, that your departure from your previous firm was not related to any performance or personality based reasons. Accurate and positive references can validate your statements and allow your potential employer to have confidence in hiring you as a new associate.
It is also important to use attorneys who are both more senior than you and have supervised your work in some significant capacity, as your references. By taking an active approach in securing your references before your last day, you are simplifying things for yourself and increasing your chances of a successful job search.
Gather important marketing information:
When trying to make a quick exit from an awkward situation, a lot of people forget to gather pertinent marketing information which will help them in their future
employment search
. Don't forget to collect different
writing samples
from recent work that you did for the firm, before you leave. Before gathering your samples, however, you may want to ask your firm if it is acceptable for you to use examples of your work product, as a writing sample. Generally speaking, documents that are publicly available are usually okay to use as writing samples. In addition, you may be able to bypass confidentiality issues by redacting any confidential or sensitive information from your samples.
If you have any doubts, it is a good idea to check with your employer first.
In
addition to writing samples
, try to gather other useful information from your firm that you can use to market yourself. For example, you may want to keep track of your hours billed for the last couple of years, in case this question comes up in a future interview. Furthermore, if you have not been good about keeping your resume current, now is the time to update it. In your revised resume, include all the different types of work and projects you have done and the types of clients you have worked with, while this information is fresh in your mind. You would be surprised how in a couple of weeks' time, this information will often mysteriously leave your brain.
It is also a smart move to order your law school transcripts, if you do not have a copy handy. If you are an intellectual property attorney, you will also want to get transcripts for all of your other scientific degrees, as law firms ask for these transcripts during the interview process (regardless of whether you are a partner or associate).
Leave on a good note:
Do you remember being told as a child that you should never burn bridges? There is a good reason for that. People often find that it is indeed a small world, and your particular legal community is no exception. Although you may think that this is the perfect time to tell a jerky partner exactly what you think of him or her, keep strong in your professionalism and leave your firm on a good note.
This includes finishing any assignments that you are responsible for, continuing to act in a courteous and polite manner, and leaving the firm with your head held high and your professional pride intact. Any persons at the firm that gave you a hard time during your time there are not worth your words or further energy. Don't jeopardize future professional opportunities by giving in to the desire to ''bad mouth'' your firm or partners, as you are leaving. It may be frustrating to not be able to express those negative feelings to other people at your firm, but in the long run, it will be you who benefits from remaining poised and professional during your departure.
Contact a trusted recruiter:
Whether being laid off was a surprise to you or not, enlisting the help of a competent recruiter will make your subsequent job search a lot easier. It may also be helpful to talk about your feelings of disappointment and vent your frustrations to your recruiter, as he or she knows exactly what you are going through. By speaking with someone who understands your predicament, you can expel any negative energy you have before meeting with new potential employers.
In addition, a good recruiter can give you valuable market knowledge and honestly evaluate your current marketability. This is important so that you retain a realistic sense of how to approach your job search and what you should expect from firms. Recruiters that truly care about your long-term career goals will help you make some
important decisions
about your next steps and guide you through this sometimes arduous process.
Furthermore, a knowledgeable
legal recruiter
can also help you to avoid common employment pitfalls and steer you back to a state of mind where you feel ready to take on the challenge of looking for a new position. Although it may be tempting to work with the first recruiter you come across, be sure to do your due diligence when picking a recruiter. Interview at least a couple of recruiters to ensure that you find someone who will truly be a partner to you, in your efforts to find a firm that is the right fit for you.
Network, network, network:
Whether you are enlisting the help of a recruiter or conducting a job search by yourself, it is important to network extensively during this tumultuous time. Reach out to friends in the legal community, previous colleagues, acquaintances from law school, and any other person you come across for potential leads on
law firm positions
or insider market information. Generally, most people are happy to try to help in some way if they can. By creating connections and putting the word out that you are available in your market, you will increase your visibility and gain access to additional attractive opportunities.
Don't forget to also utilize your alumni associations, including your undergraduate association. Your law school also probably offers career counseling and job boards for alumni, so be sure to tap into these resources as well. If you are a member of any local bar associations or other types of membership groups, extend your networking efforts to these realms so you have all of your bases covered. Try to overcome any feelings of shame or shyness in your networking approach. In this current legal market, layoffs are very common and there is nothing wrong with enlisting the help of as many relevant sources as possible.
Be flexible:
Since you are now unemployed, it is a good idea to be flexible in your search, if possible. Think seriously about the various geographic areas you would realistically consider working in. If applicable, be open to different practice areas, as it is a lot easier to transition into your desired practice area once you are working at the firm of your choice. Speak with your recruiter about any flexibility you have regarding your year level, and see if this will make you more appealing to law firms.
Being open-minded can give you access to many additional opportunities, some of which may lead you to greater professional fulfillment. This is a turning point in your life that has happened for reasons beyond your control. Use this situation as a catalyst for making professional choices that will bring you greater happiness than you had before.
Live in the present:
When life presents you with a crisis, it is important that you live in the present and stay optimistic about the future. Having the right attitude will really go a long way, as you conduct your job search. Retaining positive energy will help you succeed in revising your resume, meeting new people, and even interviewing for open positions. If you are stuck in the past and continue to grieve for the loss of your prior job, it will affect your future and potential job opportunities.
It is natural to take a moment to feel bad for yourself after being laid off. Just make sure you don't stay in that frame of mind and that you pick yourself up as soon as possible, so that you can create a better future for yourself. Nothing kills an interview faster than bitterness or anger, on the part of the candidate. Focus on keeping your spirits high and being tenacious in your search. If you put a good faith effort into finding a new job, things will start happening for you. Envision a work environment where you are valued and respected, and bring that idea to fruition. The road ahead of you is a difficult one, but one that is filled with great possibilities. Live in the moment and use these opportunities to garner a better life for yourself. Even though it may not seem like it now, there is a bright light at the end of this tunnel.
See the Top 32 Reasons Attorneys Lose Their Jobs Inside of Law Firms to learn some of the most common reasons attorneys are fired or let go from law firms.