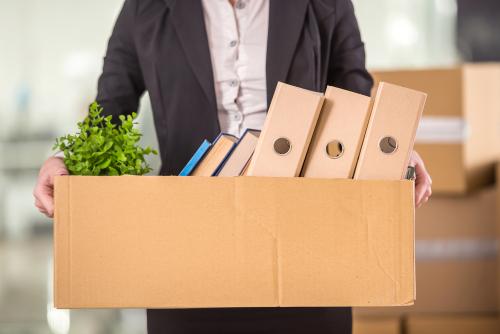 One of the most persistent myths in the legal profession and in society in general is that wealth, titles and success are distributed to people based on intelligence, race, pedigree and other factors. This, however, is not the case. In fact, most people are suspicious of intelligence, race, pedigree, and of people who rely upon these things as "presumptions" for their contribution to society. People who believe that they should be advanced based on these factors often find themselves actually discriminated against because society values something else entirely.  
What society values is productivity. This article is about the way society values productivity and the reason you should make career decisions based on whether and how much a given career choice will allow you to be productive and contribute to society.
Why do you think productivity is valued over intelligence or class? Should it be that way?
Why Overachieving Personalities Succeed in Law Firms and in Society
Historically, the attorneys I have watched succeed the most are the ones who attended good to exceptional colleges, did extremely well there, and ended up at lower to average-ranked law schools and did exceptionally well there as well. In most cases (certainly not all) these attorneys ended up going to lower-ranked law schools because they did not do well enough on their Law School Admissions Test (LSAT) to get into a top law school. However, instead of being discouraged by average LSATs and the relative prestige of their law school, they focused on doing the best they could with the opportunity they were given and as a result came out on top.  
These people tend to have "overachieving" personalities and end up experiencing great success in everything they do. They work extremely hard, figure out the "global" rules of the game, and commit to whatever it is they are doing. Overachievers do very well in law firms and always have. They want to contribute and do whatever it takes to be productive.  
The law firm game is not necessarily about how smart you are—it is about how much you give compared to the other people you are competing with. In this respect, your pedigree, race and other factors are often meaningless because what is valued is your work product. Overachievers produce more work and that is why they do so well in law firms and in society.  
The main impediment to succeeding in law for most attorneys is not a lack of intelligence, a lack of a pedigree or any other "external" factor. Attorneys do not succeed and reach their full potential because they do not produce enough valuable work for clients—whether the client is a law firm or an outside client. There is no escaping this simple rule and it follows attorneys wherever they go
.  
At some point in time, law firms often decide that they should hire the children of clients, the worst performing students from the best schools and others who are unlikely to succeed. What ends up happening to these attorneys, of course, is that they are often "underachievers". Underachievers are the absolute worst types of attorneys for law firms to hire because they rarely give 100%, are rarely committed and frequently drop out of the race early. (Notwithstanding any of this, firms continue to hire these sorts of attorneys because clients prefer to have attorneys from top law schools working on their matters as opposed to attorneys from lower-ranked schools.)  
The most productive members of society, the ones who add and create the most value, are the ones who succeed. Success thus has more to do with how much a person produces as opposed to what that person's social class, race, or status is. If a motivated attorney decides to leave the practice of law, or practice in another environment, the better judge of why the attorney should move is often whether this other environment will allow the attorney to be more productive or to produce something that is more highly valued. This is often the calculus I discuss with attorneys who are considering leaving their current positions.  
For example, imagine if the two Founders of
Google
had taken jobs inside of a company after getting their PhD's in computer science from Stanford. If they had pursued that option, they might have settled down to work inside of these companies and simply done what was asked of them and nothing more. But that option would likely not have allowed them to make the best use of their skills and to make the greatest contribution to society. They were better off starting a search engine because it allowed them to make a greater contribution to the world.  
Just as with the Google founders, all of us should make career decisions based on whether and to what extent our decisions allow us to make contributions to the world. The decision a lawyer makes about whether to switch law firms, quit the practice of law, or remain working at his or her current firm should all be based on whether that decision will allow the attorney to make the best contribution he or she can to society. Every decision should be viewed through the lens of how productive we believe that we can be and the quality and level of our contribution.
Have you made career decisions based on what allows you to contribute to the world? How did that turn out?
Schools Help Society Sort Overachievers from Underachievers at an Early Age
Schools are important institutions that help sort through students and sift out overachievers from underachievers. High performing students at the middle school, high school, college and law school levels show that they are willing to follow instructions, do work outside of class and be productive in the classroom.  
I grew up in a suburb of Detroit and was a very good elementary school student. By middle school, however, I had many friends who were acting out and being accepted by them and having fun became more important to me than grades or doing well inside of school. I was at a private school at the time and by the end of the year I was told that I would not be allowed to enter the high school. This was a crushing blow for me, but it was the right thing for the school to do. I was not being productive and I was not adding value to their institution.  
This is what private schools do all over the country. They start pushing people out early who they believe will not continue to be productive. My daughter is in third grade at a competitive school outside of Los Angeles. The school regularly does not invite children back and by October of this year had already told the parents of a few kids in her class that they could not come back after Thanksgiving break.  
Being productive means following the rules, doing good work and making the "institution" and your success in it the focus of your life. One of the main reasons schools sift out unpromising students is because they want their students to be surrounded by other motivated, high achievers because these students will all raise the others up. Another reason is because the schools want the students to go to the best colleges possible. If the students go to good colleges, the schools attract more good students, the school can be more selective and the school becomes more successful. If the school becomes selective enough, many of the students invariably go on to do great things.  
After the school I was attending in eighth grade decided not to invite me back, I committed to prioritizing academics over fun and that is when I was able to get my life back on track. It was as simple as that – I redesigned my life so that I played by the rules of the school instead of simply doing what I wanted and pursuing my personal interests.  
I realized that what was important was not what mattered to me but what mattered to the institution. What mattered to the institution, of course, was being productive. Now that I am older, I understand that what my school was teaching and reinforcing is the very same thing that society at large teaches and reinforces. Society wants us to be productive, follow the rules and push society forward at the expense of doing what we want.
Is following the rules in your nature? Or do you prefer to do something else?
Most of my middle school friends from that time ended up not doing much of anything and having all sorts of problems—whether it was drugs, dropping out of school, having problems with the law, or otherwise. Some of them ended up going to college and continuing having fun and not doing much there. The only mistake they made was emphasizing their personal interests over the interests of society and being productive. Others simply were not motivated. All of that is fine, in that it is what they wanted. But the important lesson is that our actions have consequences and if you want to succeed you need to pursue actions that will result in success as opposed to failure.  
Successful Attorneys Do Not Stop Trying and Do Not Cease Being Productive
At various points in time, many attorneys I come into contact with as a legal recruiter stop being productive according to the rules of society. I speak with attorneys every single day who say they want things like (1) a less demanding
in-house job
, (2) a boutique law firm, (3) a flexible schedule, (4) the ability to telecommute and similar statements. What all of these statements really are, of course, are statements that the attorney wants to stop trying as hard and stop playing the game. Many attorneys want to stop trying and cease being as productive as possible and there is nothing wrong with it. This is how it works. Eventually these people conclude that the price of success, or what is being asked of them, is too high and their mental calculations make them find a reason to drop out of the "rat race" and quit.  
Some may stop trying and cease being productive early on in elementary school (like the kids in my daughter's school).
Some may stop trying and cease being productive in middle school.
Some may stop trying and cease being productive in high school.
Some may stop trying and cease being productive in college.
Some may stop trying and cease being productive in law school.
Some may stop trying and cease being productive in their first year of being an attorney.
Some may stop trying and cease being productive when they become a partner inside a law firm.
When people stop trying and cease being productive the reasons often have little to do with their ability to succeed. When I stopped trying in middle school, my mother had gotten very ill and was hospitalized. My mother's friends, my grandmother and others were taking care of my sister and me. I probably wanted attention I was not getting at home. One of the kids in my daughter's school who stopped trying had parents going through a divorce.  
People stop trying for different reasons and they are often psychological. The point is that we are constantly being tested by the institutions we join to see if we are going to be productive. The more productive that we are the better off we are likely to be in the eyes of these institutions. Remaining productive is a psychological game.  
Attorneys inside of law firms lose it all the time due to the pressure and quit. This is extremely common among partners and associates. It is most common in the most demanding of law firms. These firms are such high-pressure places that the attorneys who work there lose it and stop being productive. In fact, these organizations are often so competitive that the attorneys inside of them are attempting to make the others unproductive.  
But the attorneys who stick it out and refuse to get psyched out by pressure end up being the ones who succeed. They are not necessarily the ones who come from the most privileged backgrounds. They are the ones who don't quit and who keep churning out the work that society values.
How do you think these attorneys handle such intense pressure? Are you able to handle it?
Motivated Attorneys Want to Work Where Productivity Is Valued
When motivated attorneys are looking for jobs, they are often attempting to put themselves in places where people (and the group) are highly productive and wealth is being created: They want to go to large, prestigious law firms; or, alternatively, many want to go in-house to a successful company.  
In each of these cases the attorneys are trying to put themselves in conditions where they can be around other people—or an organization—that is being productive. Large law firms and successful companies are no different than prestigious law schools or colleges: They are organizations that admit people based on the prospect of them being productive.  
If you are a good student in high school and test well, the odds are you are going to be productive in society and be admitted to a good college.
If you are a good student at a good law school, the odds are you are going to be productive in a law firm and be admitted to a good law firm.
The key to success in law and society is, in fact, all about productivity and how productive you are likely to be and remain. When law firms evaluate your resume, what they are really seeking are indications of your potential productivity. If you look like you are likely to be productive you will probably be hired. Some clues that you are likely to be productive include:  
Only law firm jobs (with the exception of judicial clerkships).
Not many outside interests that could consume your time outside of work.
Not too many moves on your resume (or moves that are unexplained).
No extended periods of unemployment.
Work in competitive, demanding law firms.
Work in large, competitive cities.
A history of achievement.
All that law firms and other legal employers are looking for are signs as to whether or not you are likely to continue being productive over time.  
Productivity means different things at different points in time. At the associate level, it is about how hard you are going to work and about whether you will continue working hard and producing good work. At the partner level, productivity becomes about working hard and bringing in business for other attorneys to do.  
The largest mistake an attorney can make with his or her career and life is to stop being productive and to put himself or herself in a situation where he or she is not contributing much of anything. A lesser contribution creates a lesser reward. A greater contribution creates a greater reward.  
When an attorney is evaluating whether to stay or leave a given employer, the main question the attorney should ask is whether or not he or she is likely to be more or less productive at the new employer.  
Does the employer have more work?
Does the employer have work that is likely to always be available?
Will the attorney be able to do more of the work the attorney enjoys and is good at?
Does the law firm have a better reputation and more work available?
Will the attorney be more likely to get more clients and attract more work in this environment?
When attorneys move jobs, though, they often make the decision to leave and do something different because they are seeking to be rewarded without being as productive as possible.  
They may join an in-house company that is small and based on a bad idea, where they are never likely to be productive because the company is not being productive either.
They may join a small law firm without a substantial client base where the work will go away and they cannot be productive.
They may do something outside the law where their skills are not likely to be as highly valued, or where their productivity is unproven.
They may join a law firm where they will never be able to attract and/or get clients and therefore not be productive according to the rules of the legal profession.
The key to everything is the desire and ability to continuously be productive.
What's the most productive job that you have ever had? What lessons did you learn from it?
When I speak with attorneys who are about to make catastrophic choices with their legal careers I am often quite alarmed because what they are saying is that they want to stop being as productive as they can be. They are consciously putting themselves in situations where they are going to limit themselves by not being productive enough and not giving to society all they are capable of giving. When attorneys make this decision they are doing so after having come so far—through college and law school and being productive for an extended period of time. It often makes little sense because they have played the rules of the game for so long.  
Conclusions
To remain successful in the practice of law you need to produce and to put yourself in an environment where you can continue to produce. When attorneys are not producing or putting themselves in environments where they are producing as much as possible they will generally end up not achieving all they can.
Click here to contact Harrison
About Harrison Barnes
Harrison Barnes is the founder of BCG Attorney Search and a successful legal recruiter. Harrison is extremely committed to and passionate about the profession of legal placement.
His firm BCG Attorney Search has placed thousands of attorneys
. BCG Attorney Search works with attorneys to dramatically improve their careers by leaving no stone unturned in job searches and bringing out the very best in them.
Harrison has placed the leaders of the nation's top law firms
, and countless associates who have gone on to lead the nation's top law firms. There are very few firms Harrison has not made placements with.
Harrison's writings about attorney careers and placements attract millions of reads each year.
He coaches and consults with law firms about how to dramatically improve their recruiting and retention efforts. His company LawCrossing has been ranked on the Inc. 500 twice. For more information, please visit
Harrison Barnes' bio
.
About BCG Attorney Search
BCG Attorney Search matches attorneys and law firms with unparalleled expertise and drive, while achieving results. Known globally for its success in locating and placing attorneys in law firms of all sizes, BCG Attorney Search has placed thousands of attorneys in law firms in thousands of different law firms around the country. Unlike other legal placement firms, BCG Attorney Search brings massive resources of over 150 employees to its placement efforts locating positions and opportunities its competitors simply cannot. Every legal recruiter at BCG Attorney Search is a former successful attorney who attended a top law school, worked in top law firms and brought massive drive and commitment to their work. BCG Attorney Search legal recruiters take your legal career seriously and understand attorneys. For more information, please visit
www.BCGSearch.com
.