Being prepared for a job interview is the main rule for legal jobs. You should prepare thoroughly by reading sample questions, drafting your own questions, printing your resume, and having your writing sample ready. It is important to have a writing sample ready even if not all employers request one. The following points will help you prepare for your legal writing sample in the best way: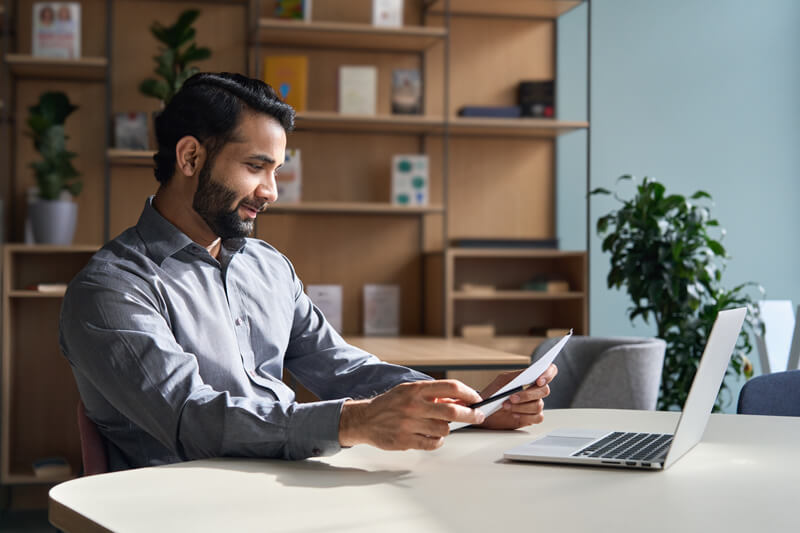 1. Bring It With You To The Interview
Nowadays, everything can be accessed with a click. You would not want to email your writing sample mid-interview process if a partner or head of a legal organization asks for it.
Prepare a printed copy to hand over right away
.
By being prepared, you will demonstrate your organization,
reliability, and ability to make plans in advance.  
2. Choose and Polish Your Sample Carefully
Writing samples can make you stand out on both the content and the presentation (think grammar and editing), so choose one that best demonstrates your abilities and then research and polish it. You may want to use a class writing sample if you are still in law school. You should
submit a sample that is well
written and contains no errors. Your sample should be less than 10 pages. You can work with your instructor to identify the strongest piece of legal writing. It may be possible to use what you learned from your summer internship if you are a second-year law student, but you may have to get your employer's permission and redact sensitive information. Make sure you review the sample for typos and grammar issues once you choose your strongest example. You might be requested to submit a sample that does not contain substantive revisions from your professor or supervisor. (Please note: some employers may want an unedited version of your sample.)  
3. Understand It From Top To Bottom
Writing samples are normally discussed with employers
. Make sure that you pick a writing sample that allows you to discuss it with confidence and ease. It is important for job applicants to provide not only a well-written sample, but it is also important that they are able to explain the contents in detail.  
4. Create a Cover Letter
Your writing sample should have a cover letter that provides background information about the sample, such as that the sample was used in class (give a brief description of the assignment) or in the context of an employer (indicate that you have permission to use the sample). If a third party edited the sample (if any), and if it was taken from a larger document, you should specify. You should alter any identifying information (in a lawsuit, contract, etc.) if you are using a sample from your professional work.
This is a chance for you to demonstrate your skills in writing, editing, and legal analysis. If your prospective employer asks for your strongest piece, make sure you review it thoroughly before your interview and print it beforehand.
See Also:
Law Firm Interview Resources
Writing Legal Writing Samples: Common Mistakes
The legal industry relies heavily on top-notch writing skills, especially for lawyers and paralegals. Most employers often request writing samples from legal candidates. Your chances of landing a job can be ruined by poor writing samples. An excellent writing sample, on the other hand, can give you an edge over the competition.
When you are in school and your early practice years, you should build up a portfolio of writing samples. Your best work should be represented in this portfolio.
The following are five common mistakes applicants make when submitting writing samples:  
Poor Writing Sample
An employer is likely to overlook a poor writing sample if it includes fundamental grammatical errors, incorrect wording, poor sentence structure, or other problematic elements. Here are a few things to watch:  
Sentence clarity
Word choice
Redundancies and/or inaccuracies in the text
Consistency
Tone and voice
Content organization
Flow and transitions
Sentence structure
Gaps in content
Presentation
Review your writing samples with a mentor, professor, co-worker, or other trusted professional. Recruit a tutor to help you improve your writing if you need some help with your skills.  
Typographical Errors
Writing samples are often less scrutinized than resumes and cover letters, even when applicants are trying so hard to make them error-free. Many of the writing samples we have seen with typographic errors were published online or in law review journals or legal publications. You can eliminate yourself from consideration with just one typo.  
Off-Topic Samples
Make sure the samples you submit correspond to the employer's request and the job requirements. Do not offer a paper on psychosocial behavior if you are applying for an associate position, for example. As an alternative, submit samples of your work that demonstrate your ability to perform the job that you are applying for. Apply with a brief, a motion, or a memorandum of law to the firm's litigation department if you are applying for an associate position. Please submit a resolution, escrow trust agreement, or another document to demonstrate your expertise as a corporate paralegal.
When submitting writing samples, always follow the instructions posted in the job ad or by the potential employer, particularly regarding:  
Type of samples: The format, style, and content of the sample you submit (i.e., brief, correspondence, motion) should match the employer's requests. Create a new writing sample if you do not already have one.
The number of writing samples: Submit a reasonable number of samples. Two samples (one at a minimum and three at maximum) should be sufficient if a number is not specified. Only three writing samples are usually read by employers who are busy.
Length of writing samples: Your sample length should be determined by the employer. Employers tend to look for longer writing samples in the legal field (5-10 pages) so that they can see how well you can craft an effective legal argument and analyze law points.
The manner of submission: Employers may want samples submitted as an attachment to an e-mail or may request that they be mailed to their address.

Disclosing Confidential Information
A
legal writing
sample must be handled carefully due to restrictions regarding attorney-client privilege, sensitive information, and confidentiality. Writing samples from an old or current case or transaction, even if it has been closed or terminated, should be removed from sensitive or confidential information, including names of parties and names of clients. Substituting fictitious names, facts, and information will preserve the flow of your content.  
Conclusion
Start gathering the necessary materials now if you are ready to start looking for your next job. Your law school transcript, a fresh resume, a cover letter, and writing sample should all be updated. You should make sure you are prepared for the interview and understand how to write a thank you letter. Get in touch with one of your recruiters to learn what is required of you in your job search and apply today!
Read Related Article: