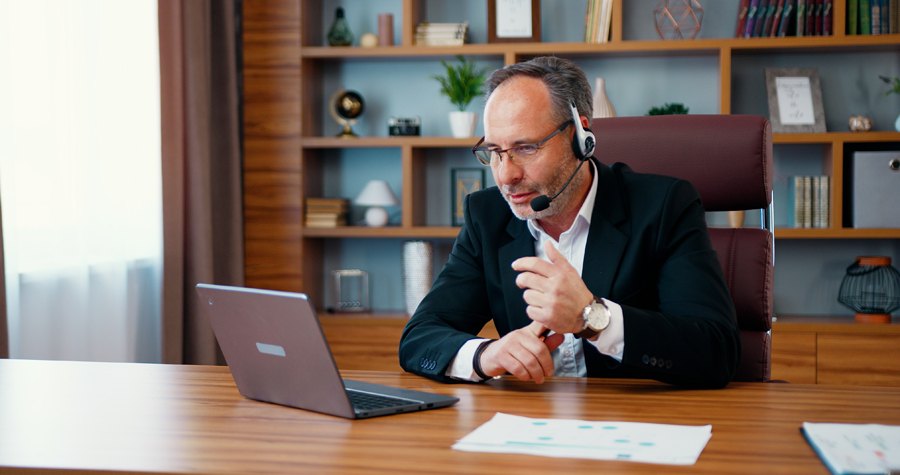 QUESTIONS ANSWERED IN THIS ARTICLE
1. What are some potential cons from a law firm's perspective regarding full-time in-office work for legal jobs?
The potential cons from a law firm's perspective include higher overhead costs, a limited talent pool, and decreased flexibility.
In today's ever-evolving legal landscape, one of the most profound shifts has been the dramatic increase in remote work and hybrid work environments. This transformation, driven by technological advancements and accelerated by the global pandemic, has fundamentally altered the way lawyers practice and reshaped law firms' operations. As we move into an increasingly digital future, it's important to explore the implications of these changes, specifically focusing on remote, hybrid, and traditional in-office work.
For the uninitiated, remote work refers to a setup where an employee performs their duties outside of the traditional office environment, usually from home. In contrast, hybrid work involves a combination of remote and in-office work. Traditional in-office work, as the name suggests, involves employees working full-time at their employer's physical location. Each of these work arrangements presents its unique benefits and challenges from both the job seeker and law firm perspectives.
From the job seeker's perspective, factors such as flexibility,
work-life balance
,
job opportunities
, and career progression are of primary consideration. A remote or hybrid work environment may allow attorneys to balance their personal and professional commitments more effectively. Moreover, the absence of geographic constraints can open up a wider pool of job opportunities. However, these arrangements also present drawbacks, including challenges in building professional relationships, securing promotions, and receiving immediate and comprehensive feedback.  
From the law firm's perspective, the considerations revolve around productivity, overhead costs, talent acquisition, team cohesion, and data security. Remote and hybrid work arrangements can offer significant cost savings regarding reduced office space and associated expenses. Moreover, they allow firms to tap into a more diverse talent pool. On the flip side, firms may harbor concerns over potential drops in productivity, difficulties in maintaining team cohesion, and increased risks related to client confidentiality and data security.  
The transition to more flexible
work environments
is not just about changing where work gets done. It's about rethinking how work gets done. The traditional work environment—rooted in face-to-face interactions, fixed schedules, and a clear separation of work and home—rapidly gives way to a new norm where flexibility and digital connectivity are key. This shift is not without its challenges, but it also offers exciting opportunities for both law firms and attorneys.  
In this article, we delve deeper into the pros and cons of remote, hybrid, and traditional in-office work from both the job seeker's and the law firm's perspectives. Our aim is to provide a balanced perspective and stimulate thinking on how the legal profession can best navigate this shift to create work environments that are productive, inclusive, and beneficial to all stakeholders.  
While there's no one-size-fits-all answer—individual preferences,
firm culture
, and the nature of the work, all play a part—the future of work in the legal industry will be increasingly flexible. As we move forward, we must understand these trends, adapt to them, and continually evolve to ensure a prosperous future for law firms and their attorneys.  
Here's a comprehensive outline discussing the potential benefits and drawbacks for attorneys in remote, hybrid remote, and full-time in-office work for attorneys from both law firm and job seeker's perspectives:   
I. Remote Work
Job Seeker's Perspective
Pros:
Increased job opportunities: A remote work arrangement broadens the pool of available positions, removing geographic limitations.
Flexibility: Offers improved work-life balance and potential for increased productivity with reduced distractions and no commute.
Cost-saving: No commuting or office wardrobe costs, the potential for reduced food expenses.
Relocation opportunities: The ability to work from any location, including out-of-state or more desirable living environments.
 
Cons:
Potential career impact: Limited face-to-face interactions may affect relationship-building with superiors, potentially impacting promotions.
Isolation: Lack of physical interaction may lead to feelings of isolation or disconnection.
Harder to get feedback: The lack of direct contact might make it more challenging to get immediate and comprehensive feedback.
Time management challenges: Blending personal and professional space could make it harder to maintain a work-life balance.
 
Law Firm's Perspective
Pros:
Expanded talent pool: Ability to hire talent from anywhere, removing geographic limitations.
Lower overhead costs: Potentially reduced need for office space, resources, and associated expenses.
Improved employee satisfaction: Greater flexibility can improve morale and potentially lower staff turnover.
Cons:
Communication barriers: Lack of face-to-face interaction may impact communication and team cohesion.
Productivity concerns: The potential for reduced oversight may raise concerns about productivity.
Confidentiality issues: Increased risks related to data security and client confidentiality.
II. Hybrid Remote Work
Job Seeker's Perspective
Pros:
Balance: Combines remote and in-office work benefits, potentially providing the best of both worlds.
Networking: Regular in-person interactions may maintain professional relationships and facilitate career development.
Flexibility: It still offers more flexibility than traditional in-office work.
Cons:
Blurred Boundaries: Blending personal and professional space could lead to burnout.
Logistical Challenges: Travel costs and maintaining two workspaces could be costly.
Lack of Consistency: Unclear expectations due to frequent environmental changes.
Law Firm's Perspective
Pros:
Employee Retention: This can provide enough flexibility for those struggling to balance work and family.
Continued Collaboration:  Face-to-face interactions are maintained, avoiding potential communication breakdown.
Reduced Operational Costs:  No need to invest in additional office space, resources, and associated expenses.
Cons:
Logistical complexity: More complex to manage in terms of scheduling, resources, and communication.
Potential Disparities:  Potential for disparities in experiences between those who work remotely and in-office.
Partial Overhead Costs:  Even with reduced costs, overhead expenses are still associated with a hybrid remote work arrangement.
III. Full-time In-Office Work
Job Seeker's Perspective
Pros:
Clearer Career Progression: Easier to see career progression and growth opportunities.
Immediate feedback: Easier access to superiors for feedback and guidance.
Separation of Work and Personal Life: Clear boundaries between work and personal life.
Cons:
Limited flexibility: Fixed schedules and location can affect work-life balance.
Higher costs: Increased expenses related to commuting, professional clothing, and meals.
Limited job opportunities: Geographic constraints can limit job search and potential growth.
Law Firm's Perspective
Pros:
Ease of Collaboration: Fosters team cohesion, spontaneous brainstorming, and stronger relationships.
Oversight: Greater ability to monitor and manage employee performance.
Cost Savings:  No need to invest in remote work infrastructure.
Cons:
Higher Overhead Costs: Costs associated with maintaining office space and facilities.
Limited Talent Pool: Geographic limitations may restrict hiring to local talent.
Decreased Flexibility: Employees may struggle to meet work and personal demands without the flexibility of remote or hybrid arrangements.
Answering Interview Questions
Regarding answering interview questions about working remotely, it's important to highlight one's ability to stay organized, communicate effectively, and stay productive with less supervision. Emphasize any past remote work experience, if applicable.  
On Resume
If currently working remotely, it can be beneficial to mention this on a resume, as it demonstrates adaptability, independence, and technological proficiency - all desirable skills in the modern workforce.  
Relocation Opportunities
Relocation
opportunities benefit remote work, but it's important to clarify with potential employers whether this is permissible and if any restrictions apply. Working remotely for a firm in a big city could theoretically increase one's salary, but this would also depend on a variety of other factors, such as the particular firm, the role, and the individual's experience and skills.  
Let's delve deeper into the pros of remote work from a job seeker's perspective:  
I. Remote Work
Remote work, also known as telecommuting, is increasingly becoming the norm in various industries. The legal sector is not left out of this trend. A remote legal job involves performing legal tasks outside a traditional office, typically from home.
Legal jobs that can be performed remotely include document review,
legal writing
, contract drafting, litigation support, paralegal services, and legal consulting. Even specialized law practices, such as
intellectual property
and cyber law, can often be performed remotely.  
Technology lets lawyers communicate with their clients through video calls, emails, and other online communication tools. Platforms for securely sharing and storing documents also facilitate remote work, while specialized software can assist with tasks such as case management, contract management, and legal research.  
However, there are certain
aspects to consider when transitioning into remote legal work
. These include ensuring client confidentiality, staying productive in a non-traditional work environment, and maintaining effective communication with clients and team members.  
Job Seeker's Perspective
Pros:
Remote work offers several benefits to job seekers. Here are a few:
Increased Job Opportunities
Remote work opens a world of opportunities for job seekers in the legal field. As geographic boundaries cease to be a limitation, attorneys are no longer confined to job opportunities in their city or region. Instead, they can apply to firms nationwide or globally, significantly expanding their prospects. This scenario is especially beneficial for those residing in smaller towns or rural areas where legal opportunities might be scarce. It also enables attorneys to apply for positions with prestigious firms they might have previously considered out of reach due to location constraints. Furthermore, increased job opportunities can lead to increased competition among employers, potentially leading to better terms and conditions of employment for attorneys.
Flexibility
Flexibility is a prominent advantage of remote work. The elimination of rigid office hours provides attorneys with the freedom to structure their workday at their convenience. This flexibility can be particularly beneficial for attorneys who are parents or caregivers, allowing them to balance their personal and professional commitments more effectively. Moreover, the lack of commute saves significant time, which can be utilized for personal enrichment or professional development.
Cost-saving
Remote work brings about considerable cost savings for job seekers. With no daily commute, attorneys can save on fuel or public transportation costs. Eliminating the need for a professional wardrobe can also lead to substantial savings. Furthermore, working from home often reduces food expenses, as preparing meals at home is generally cheaper than eating out or buying from a cafeteria.
Relocation Opportunities
One of the most exciting prospects of remote work is the possibility of relocation. Remote work liberates attorneys from needing to live near their workplace. They can choose to live in any part of the world - perhaps in a location with a lower cost of living or a more desirable climate. This freedom to live in a location of their choice, independent of their work, can significantly enhance their quality of life.
The benefits of remote work from a job seeker's perspective are significant and can lead to enhanced job satisfaction,
work-life balance
, and career opportunities. However, the decision to work remotely should be made after carefully considering the potential challenges and personal circumstances. As the legal industry continues to evolve and adapt to the changing world of work, remote work will likely become an increasingly viable and attractive option for attorneys.  
Cons:
While the prospect of remote work offers numerous benefits, it's important to acknowledge that there are
potential drawbacks
from a job seeker's perspective. Here are some of the cons:
Potential Career Impact
While remote work has its advantages, it can potentially impact career progression. Building relationships with colleagues and superiors often becomes more difficult due to reduced face-to-face interaction. These relationships are crucial, as they often lead to mentorship, collaboration, and advancement opportunities. Networking opportunities, often a critical component of career development, might also be curtailed in a remote setup.
Isolation
Another downside of remote work for legal jobs lies in the potential feelings of isolation and disconnection. An office setting facilitates spontaneous conversations and social interactions that build a sense of belonging among employees. However, these casual encounters are virtually non-existent in a remote working setup. Over time, this lack of social interaction can lead to feelings of isolation, impacting not only an attorney's job satisfaction but their overall mental well-being.
Difficulty in Getting Feedback
Feedback is vital to growth and performance improvement, particularly in a demanding field like law. In a conventional office setup, soliciting feedback is relatively straightforward— one could easily approach a colleague or supervisor's desk for immediate insights. However, this dynamic changes significantly in a remote environment. Immediate and comprehensive feedback becomes harder to come by, which could inhibit an attorney's ability to continually improve their skills and job performance.
Time Management Challenges
While the flexibility of remote work is frequently touted as one of its primary benefits, it can also create unique challenges. Specifically, remote work can blur the line between personal and professional life, making it more difficult to maintain a healthy work-life balance. When one's home becomes the workplace, distinguishing between work hours and personal time can be challenging, leading to the potential for overwork or the inability to fully disconnect during off hours. Consequently, attorneys working remotely may struggle with time management challenges as they strive to balance their professional responsibilities with their personal life.
Law Firm's Perspective
Pros:
Below are the benefits of remote work, specifically for legal jobs, presented from a law firm's perspective.
Expanded Talent Pool
One of the most compelling arguments in favor of remote work in the legal industry is the expansion of the talent pool. Traditionally, law firms were limited in their hiring options by geographical constraints. The potential candidates had to either be within commuting distance or be willing to relocate for the job.
With remote work, these geographical boundaries are dissolved. Law firms are no longer restricted to candidates living in a specific area or city. They can access a much larger and more diverse pool of talent from across the country and even around the world. This brings a wider range of skills, experiences, and perspectives to the firm, enhancing its capabilities and performance. This geographical freedom in recruitment also means that firms can target candidates with specialized skills who may not be available locally.
Lower Overhead Costs
Another significant benefit of remote work for law firms is the potential for considerable savings in overhead costs. Fewer employees working in a physical office space means less need for large, expensive premises. Reducing the demand for physical space directly leads to rent or property cost savings.
Furthermore, utility expenses, which include electricity, water, and internet bills, also decrease as fewer resources are consumed at the office. Likewise, the expenditure on office supplies, such as stationery, furniture, and equipment, can be significantly reduced. These cost savings can then be redirected towards other areas that can bolster the growth and effectiveness of the law firm, like talent development, technology adoption, or client acquisition.
Improved Employee Satisfaction
Remote work also contributes to improved employee satisfaction. The flexibility that comes with working from home can significantly boost morale among legal professionals. Employees appreciate the ability to work in their own space without the stress of commuting or dealing with distractions commonly encountered in an office environment.
This increased flexibility also allows for a better work-life balance. Lawyers can adjust their schedules around personal commitments and responsibilities, leading to less stress and burnout. Happy employees are often more productive, engaged, and loyal to their firms. Consequently, law firms can benefit from increased productivity and lower staff turnover, both of which can contribute to the overall success and reputation of the firm.  
Cons:
While remote work offers many advantages, it presents some unique challenges, especially for law firms. Considering these potential obstacles before transitioning into a remote work setup is important. Here are some key areas of concern:
Communication Barriers
Law firms may encounter a significant challenge when adopting remote work: the potential communication barrier. Converting complex legal ideas or discussing intricate cases can become more difficult without face-to-face interaction. These communication gaps can hamper the smooth operation of the firm. The nuances of human communication often get lost in written formats like emails or text messages. Misunderstandings can easily arise due to the lack of context or tone of voice, leading to miscommunications that could impact the outcome of legal proceedings.
Furthermore, the absence of personal interaction could make employees feel less connected to their colleagues. In a profession like law that often requires a high degree of collaboration, this feeling of disconnection could impact teamwork and the team's overall cohesion. This might lead to decreased morale, impacting the firm's ability to effectively work on cases together.
Productivity Concerns
Even though research suggests that remote workers can be as productive as their office-based counterparts, many law firms still have reservations about this work model. Some employers may harbor concerns about whether their lawyers and support staff can maintain their productivity when working remotely.
The primary concern revolves around reduced oversight. With team members spread out and working independently, employers might worry that employees may not stay focused or motivated. The absence of a traditional office environment might create distractions that could impact their performance. Therefore, law firms considering remote work must develop effective strategies to monitor productivity and maintain high work standards.
Confidentiality Issues
One of the most pressing concerns for law firms considering remote work involves data security and client confidentiality. Legal work often involves handling sensitive client information, and any breach of this data could have legal and reputation implications.
When lawyers and legal staff work from home, the firm's control over data security becomes more complicated. Employees accessing confidential information from personal devices or unsecured networks increase the risk of data breaches. To combat these issues, law firms must ensure robust security measures are in place.
However, these measures can involve significant investment in IT infrastructure and staff training. Firms would need to adopt end-to-end encryption for communication, establish secure VPN access, and develop policies on secure data storage and management. Regular cybersecurity training for staff would also become crucial to ensure everyone understands and follows best practices for maintaining data security.
II. Hybrid Remote Work
The transformation of the legal sector due to technological advancements has been substantial. In particular, the move towards a hybrid remote work model is becoming increasingly prevalent in the industry. The evolving landscape of work, powered by digital transformation and the aftermath of the COVID-19 pandemic, has paved the way for hybrid remote work models in various industries. The legal profession is no exception, with law firms and legal departments increasingly adopting this flexible working model.  
Job Seeker's Perspective
Pros:
This model combines remote and on-site work and has been touted as the future of legal jobs due to its various benefits. Here are some of the key advantages of hybrid remote work for legal professionals from a job seeker's perspective: balance, networking, and flexibility.
Balance
Perhaps the most compelling feature of the hybrid remote work model is the balance it provides between personal and professional life. With this approach, legal professionals are allowed the privilege of working from home on certain days while also getting the chance to operate within a traditional office environment. This dual setting allows individuals to maintain productivity while catering to personal needs like family commitments or health concerns.
In remote work, legal professionals can enjoy a comfortable, distraction-free environment that allows them to focus on their tasks. Yet, they reap the benefits of collaborative, in-person interactions on their scheduled office days. This balance between remote and in-person work could ultimately lead to increased job satisfaction. The ability to work in varying contexts can keep monotony at bay and keep individuals stimulated, which may lead to enhanced productivity.
Networking
Another significant advantage of the hybrid remote work model is the networking opportunities it provides. Even though a large part of the work is conducted remotely, regular in-office days allow for continued in-person professional interaction. This is crucial for legal professionals, as networking often plays a key role in career progression.
These scheduled in-office days allow connecting with colleagues, superiors, and even clients, helping maintain professional relationships. They also allow for the potential to meet new connections and learn from others in the field. Opportunities for mentoring, learning new skills, and even collaborating on projects are more accessible in-person. Consequently, the hybrid model aids in facilitating career development through these networking prospects.
Flexibility
Last but certainly not least, the hybrid work model offers unparalleled flexibility. It can be particularly advantageous for legal professionals who often juggle various tasks and responsibilities. Unlike a traditional in-office work environment, a hybrid model doesn't confine employees to one location.
The flexibility of working from home part of the time allows legal professionals to customize their work environment and schedule to suit their unique needs. They may be able to avoid peak commute hours, accommodate personal appointments, or even work in a quieter, more focused environment when needed. Yet, they still have the opportunity for in-person collaboration on days they are in the office. The freedom to adapt one's work environment and schedule as per individual needs can lead to a more balanced, stress-free professional life. It offers the chance to enjoy the benefits of both remote and in-person work without fully committing to either.
Cons:
While a hybrid remote work setup offers several benefits, unique challenges need to be addressed to maximize productivity and work satisfaction.
Blurred Boundaries
While a hybrid model offers the best of both worlds, it can also blur the boundaries between work and personal life. Maintaining a clear distinction between work and personal time can be challenging, which could lead to overwork or distractions.
In this setup, professionals experience the perks of office and home environments. However, intermingling these two domains can often lead to confusion and mismanagement of time and responsibilities.
Law professionals may find it challenging to draw a distinct line between their work and personal life when working from home. The risk of overworking becomes evident as work emails and tasks could potentially invade what should be personal time. Similarly, home responsibilities and distractions could seep into work hours, reducing productivity and focus. Thus, it becomes essential for legal professionals to establish effective strategies to compartmentalize their work and personal life, despite working in the same space.
Logistical Challenges
Another concern accompanying the hybrid model is the logistical and financial burdens that in-office workdays might bring. Depending on the frequency of required office presence, legal professionals might have to face commuting hassles, dressing professionally, additional expenses related to maintaining a professional wardrobe, and transportation costs.
Over time, these seemingly minor issues could cause significant stress and drain resources. Organizations should consider these factors and possibly provide solutions or allowances to alleviate these burdens. Implementing a more relaxed dress code or flexible commuting arrangements can help mitigate these challenges.
Lack of Consistency
In a hybrid work setup, the alternating nature of work environments can create inconsistency, which might not sit well with all individuals. Some people may thrive in a steady, unchanging work environment, finding the regularity and predictability conducive to productivity and satisfaction. However, shifting between home and office settings might interrupt this stability, leading to potential performance and job satisfaction fluctuations.
Legal professionals, who often deal with intricate cases requiring deep concentration and consistent working patterns, might find this lack of consistency particularly challenging. The key to navigating this challenge lies in establishing a routine that provides a sense of consistency despite the changing work settings.
While hybrid remote work offers the potential to combine the advantages of both home and office environments, it also presents a unique set of challenges. Legal professionals and organizations must acknowledge these issues and develop appropriate strategies to ensure that.  
Law Firm's Perspective
Pros:
Law firms are increasingly adopting this model to ensure both flexibility and productivity. Below are some key advantages that hybrid remote work offers law firms.
Employee Retention
In the competitive landscape of legal professionals, retaining talent is a top priority for law firms. By balancing remote and in-office work, firms can boost employee satisfaction. The hybrid model caters to a wider range of employee preferences and work-life balance needs, potentially reducing turnover rates. For instance, employees who need flexibility for personal reasons can benefit from working remotely, while those who prefer a structured office environment can choose to come in. This flexibility and consideration for individual needs and preferences can enhance job satisfaction, subsequently improving retention.
Continued Collaboration
Hybrid work models balance remote and in-person work, offering the best of both worlds. These setups allow in-person interactions and collaborations when necessary, fostering team cohesion and facilitating creativity and brainstorming. The in-office days can be strategically planned for team meetings, group projects, or client conferences, emphasizing face-to-face interaction and promoting stronger relationships among employees. Additionally, it provides an opportunity for mentorship and learning, particularly beneficial for junior employees who can learn immensely from direct interaction with experienced lawyers.
Reduced Operational Costs
While a fully remote setup might bring more significant cost savings, a hybrid model also has the potential to reduce overhead costs for law firms. The requirement for office space, utilities, and resources could be lessened with part of the team working remotely on any given day. This can translate into savings in office rentals, utilities, and other related expenses. Furthermore, a hybrid setup might also reduce employee commuting and travel costs, which could be seen as an additional perk, making the firm more attractive to potential talent. Despite some initial investments in technology and infrastructure to support remote work, the long-term savings could well justify the upfront costs.
Cons:
Implementing a hybrid work model in legal jobs does not come without challenges. Here are some potential downsides from the perspective of a law firm.
Logistical Complexities
Managing a hybrid team requires more organizational skills than managing a completely in-office team. The complexity lies in coordinating in-person and virtual meetings and ensuring equal participation from remote and in-office workers. Hybrid remote work may require new tools and technologies to bridge the physical distance and facilitate effective communication. Moreover, there may be scheduling issues due to differing time zones if employees are spread across a wide geographical area.
Potential Disparities
In a hybrid remote work setup, there is a risk of potential disparities between remote and in-office employees. Those who come to the office may have more face-to-face interactions and be perceived to have more visibility, which could lead to feelings of exclusion among remote workers. This could create an unhealthy work environment marked by perceived favoritism and resentment. It's, therefore, crucial for law firms to proactively manage these perceptions and ensure fairness to maintain team harmony. Transparent communication, fair opportunity distribution, and regular team-building activities can help bridge this gap.
Partial Overhead Costs
While a hybrid model may reduce certain overhead costs due to fewer on-site employees, law firms will still need to maintain a physical office. This means continued expenditures on rent, utilities, and office upkeep. Moreover, a hybrid setup might necessitate investments in new technology for remote collaboration. It may also require the firm to maintain additional resources, such as duplicate workstations or equipment for employees' home and office use.
III. Full-time In-Office Work
In the ever-changing work landscape, the legal profession is often seen as a sector that highly values tradition. One aspect of this tradition is the expectation for lawyers and other legal professionals to work full-time in a physical office setting. Despite the rise of remote working and digital nomadism in many industries, full-time in-office work remains vital for legal jobs for several reasons. It promotes direct interaction, nurtures professional growth, and maintains client confidentiality.  
Job Seeker's Perspective
Pros:
Like in other industries, Full-time in-office work for legal jobs comes with various benefits and advantages, particularly from a job seeker's perspective. Here are some notable pros:
Clearer Career Progression
The first significant advantage that in-office work offers is a clearer pathway for career progression. In a physical office setting, job seekers, particularly those in the early stages of their legal careers, can more easily observe the dynamics and workflows of the organization. They can witness how senior colleagues handle complex legal cases and challenges, gaining insights that would be harder to acquire in a remote work environment.
Further, office work facilitates professional networking. Interaction with colleagues, senior lawyers, and clients on a day-to-day basis provides opportunities for relationship building and showcasing your skills and commitment. This visibility can be invaluable when promotions or advancement opportunities arise. When decision-makers can put a face to a name and have a personal understanding of your capabilities, you're more likely to be considered for advancement.
Immediate Feedback
Another critical advantage of full-time in-office work for legal jobs is the opportunity for immediate feedback. Legal work often requires rapid decision-making and constant adjustments, especially when handling complex cases or client demands. An office setting allows easy and spontaneous communication with colleagues and superiors, enabling you to gain immediate feedback on your work. This real-time interaction provides a quicker way for attorneys to improve their skills and performance. Whether it's feedback from a colleague on a legal brief, advice from a senior lawyer on a challenging client negotiation, or constructive criticism from a supervisor on overall performance, the learning curve can be steeper and more beneficial within an office environment.
Separation of Work and Personal Life
Finally, full-time in-office work can provide a clearer distinction between work and personal life. With the rise of remote work, many professionals struggle with drawing boundaries between their professional obligations and their time. This challenge can be particularly acute in a field as demanding as law, where cases and clients often require significant time and attention. By physically commuting to and from an office, you create a separation between work and personal life. This spatial differentiation can be instrumental in maintaining a healthy work-life balance. While at the office, your focus is primarily on work, but once you leave, it becomes easier to disconnect, focus on personal matters, and rejuvenate for the next workday. This distinction not only helps preserve mental health but can also enhance overall job satisfaction and productivity.
Cons:
In the realm of legal professions, full-time, in-office work often carries with it certain disadvantages. Here are some potential drawbacks from a job seeker's perspective:
Limited Flexibility
One of the most glaring disadvantages of full-time office-based work is its inherent lack of flexibility. With most legal jobs operating on a strict nine-to-five schedule, attorneys and other legal professionals are bound to adhere to these fixed hours. This absence of flexibility makes it difficult for employees to tailor their work schedule around personal obligations and commitments, including family matters, educational pursuits, or even simply attending to health and wellness needs. Moreover, the inability to occasionally work from home means that these professionals are often required to be physically present at the office, which might pose problems during emergencies or unforeseen circumstances.
Higher Costs
Another downside to full-time in-office work is the higher costs of maintaining a professional lifestyle. Commuting expenses, whether gas for your car or public transportation fares, can significantly increase over time. Furthermore, the necessity of professional business attire for the office can also be a substantial financial burden. The recurring costs of purchasing and maintaining this attire and incidental costs such as lunches, office supplies, and even mandatory social events might financially strain some employees.
Limited job opportunities
Geographic constraints imposed by full-time office work can lead to a limitation in job opportunities. Job seekers are confined to searching for positions within a reasonable commuting distance, which can restrict their choices. This geographical constraint may limit their access to potential employers and a range of job roles, legal specializations, and career advancement opportunities. Moving costs and logistical challenges can be significant for those willing to relocate. Additionally, for those interested in branching out into different areas of law or exploring non-traditional legal careers, being tied to a physical office and its associated roles may hamper their career progression and exploration.
Law Firm's Perspective
Pros:
From a law firm's perspective, there are several pros to having employees work full-time in the office for legal jobs. Here are a few:
Ease of Collaboration
In a legal setting, effective collaboration is crucial for the successful handling of cases and the overall functioning of a law firm. Full-time in-office work promotes face-to-face interactions, allowing attorneys and staff members to easily communicate and exchange ideas. Being physically present in the same location facilitates impromptu discussions, brainstorming sessions, and quick decision-making. It also enables seamless collaboration on documents, contracts, and other legal materials, as individuals can gather in conference rooms or work together at their desks. This proximity and direct interaction often lead to enhanced creativity, problem-solving, and collaboration among team members, ultimately benefiting the firm's overall productivity and efficiency.
Oversight
Law firms place a premium on maintaining high standards of work quality, compliance with regulations, and adherence to ethical guidelines. In-office work allows for better oversight of attorney activity, enabling supervisors and partners to monitor and review their work more closely. Regular in-person meetings, progress updates, and performance evaluations are easier when everyone is physically present in the office. Supervisors can provide timely feedback, identify improvement areas, and promptly address any issues or concerns. This oversight maintains consistent work quality and ensures that attorneys meet the firm's expectations and deliver optimal results for clients.
Cost Savings
While the initial investment in establishing and maintaining an office space can be substantial, full-time in-office work can lead to long-term cost savings for law firms compared to remote or hybrid work models. Here are some factors that contribute to cost savings:

Technology Costs: In a remote or hybrid work environment, law firms must invest in robust IT infrastructure, software licenses, and security measures to support remote access, virtual meetings, document sharing, and other digital collaboration tools. By contrast, the firm can provide and manage a centralized IT system in an in-office setup, potentially lowering technology costs.
Administrative Costs: Remote or hybrid work models may require additional administrative resources to handle logistics such as remote equipment setup, troubleshooting, and technical support for employees working from various locations. In an in-office setup, administrative staff can focus on in-person tasks and office management, reducing the need for extensive remote support.
Operational Efficiency: Everyone in the same physical location can promote streamlined processes and efficient resource allocation. It reduces potential delays and communication gaps when relying on remote communication channels. This improved operational efficiency can translate into time and cost savings for the firm.
Lease and Utilities: While office space and utilities come with their costs, law firms may be able to negotiate favorable lease terms, particularly if they opt for long-term agreements. Additionally, sharing office space and resources among employees can help optimize space utilization and potentially reduce rental expenses.
While upfront costs are associated with setting up and maintaining an office, a full-time in-office work model can offer cost advantages in the long run, making it an attractive option for some law firms.  
Cons:
There are several potential cons from a law firm's perspective regarding full-time in-office work for legal jobs. Here are a few considerations:
Higher Overhead Costs
Maintaining an office space comes with significant expenses that can strain a law firm's budget. These costs include rent or lease payments for office space, electricity, water, internet connection, office equipment and supplies, maintenance and repairs, insurance, and other associated expenses. These financial obligations can increase, especially in prime locations or cities with high real estate prices. Allocating a portion of the budget towards office-related expenses reduces the firm's available resources for other investments, such as technology upgrades, marketing initiatives, or employee benefits.
Limited Talent Pool
When a law firm relies solely on in-office work, it narrows down its talent pool to individuals who live within commuting distance of the office. This limitation can impact the firm's attracting and retaining top legal professionals. Talented lawyers or support staff who live outside the immediate vicinity may be unwilling or unable to relocate, making them inaccessible for in-person work. By restricting recruitment to a specific geographic area, the firm may miss out on diverse perspectives, specialized expertise, and fresh talent that could contribute to the firm's growth and success.
Decreased Flexibility
Implementing a physical-only work model can introduce challenges in managing work schedules and ensuring efficient task completion. The need for employees to be physically present in the office may create rigid work arrangements, reducing flexibility for both individuals and the firm. Some employees may face difficulties maintaining a healthy work-life balance or may have personal commitments that clash with fixed office hours. Additionally, unforeseen circumstances such as transportation issues or inclement weather could disrupt employees' ability to reach the office, potentially leading to reduced productivity or missed deadlines. Limited flexibility may also hinder the firm's ability to accommodate clients' needs, especially when urgent matters or unexpected requests arise outside regular office hours.
Conclusion: Balancing Needs and Preferences
While each work setup presents unique advantages and challenges, the best choice largely depends on individual preferences and the law firm's specific needs. As the world embraces digital transformation, flexibility seems to be key. Firms may need to consider offering a range of options — from full-time office-based and remote work to hybrid models — to attract and retain top talent. Similarly, job seekers can choose the arrangement that best fits their lifestyle, career goals, and personal circumstances. As this balance between flexibility and structure evolves, so will the legal profession's face.  
---