I had an interesting summer working with a number of U.S. citizens who were working at large firms in London and other foreign cities who decided that it was time to return to the U.S., specifically to New York. The transition was relatively easy for these candidates as they had were corporate associates and the New York corporate market is strong. The candidates were coming from top tier firms, and they were transitioning to other top tier firms so I was surprised, when the offers began to arrive, by the disparity between what seemingly comparable firms offered in terms of moving costs.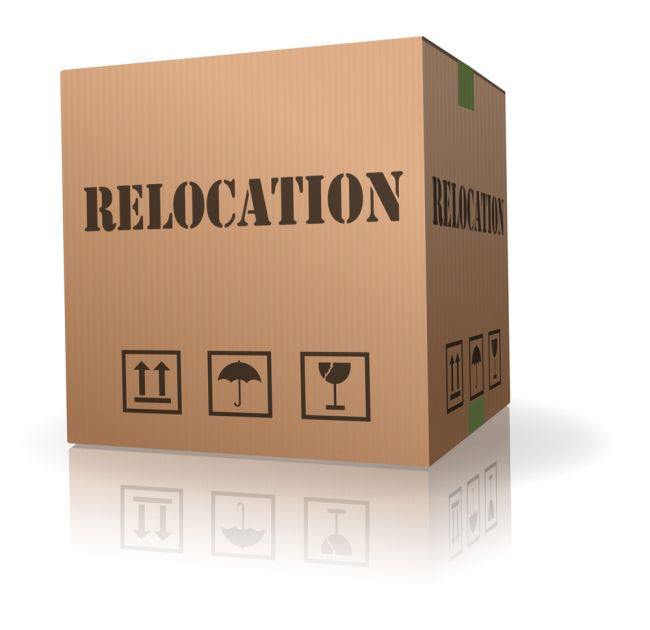 Without naming names (!), the range - even for a move from London to New York - was stunning. One top firm's absolute maximum for moving costs was $3,000, whereas another top firm offered $10,000 without a moment's hesitation. The "average" seemed to be somewhere around $6,000. I should note that all firms offered airfare as part of the package; and that the airfare was exclusive of the above referenced costs. It was quite a learning experience for my candidates, and I decided to write about this topic, as I felt that readers might benefit from the information in several ways.  
Are Moving Costs Fair with Respect to Your Market?
By referencing the above numbers, you should be able to gauge whether your moving costs are fair if you happen to be moving from one top firm in London to another top firm in New York! However, what if you are making the move from Chicago to Denver? Your recruiter should be able to tell you what his candidates have been offered in the past. If he cannot, then you might want to ask him to inquire among his clients (who are comparable in size, prestige and location) to the firm that has made you an offer. If the moving costs are in the average to high range, then consider yourself fortunate and move on to any other outstanding issues with respect to the offer. If the moving costs are below average, then you may decide that you wish to ask for additional moving costs and feel very confident making such request. In either case, information is power!  
What Is the Policy?
If you feel that the moving costs are low and opt to request an increase, then the manner in which you present your request is important. The top tier firm that offered $3,000 for a London to New York relocation had a very firm policy that they did not go above $3,000 under any circumstances. Thus, unless you are willing to forego the offer, you should not present your request as an ultimatum. For example, you do not want to suggest that you cannot accept the position unless the firm increases the relocation costs because then if the firm does not increase the costs (or cannot due to their own internal policies), then you will either be forced to decline or look as if you were bluffing. The latter is definitely not the approach you want to take with a
new firm
!
Do Not Be Myopic or Extrapolate
I have seen candidates focus on one issue to exclusion of other, in some cases, more important issues. When you are evaluating whether to accept a position, do not get hung up on any one factor. Rather try to evaluate the offer in its totality. What is the total compensation package? Do other benefits (health insurance, life insurance, gym membership, on-site daycare, etc.) outweigh low moving costs? How will the position benefit your career in the long term? Will the position allow you to grow and develop, and ultimately create better opportunities for yourself in several years? While it is very hard to go out of pocket to accept a position, it is worse to be myopic, i.e., to focus only on the moving costs rather than the overall benefits of the position.
I want to say one final word about moving costs: do not extrapolate a firm's policy on moving costs to any overall statement about the firm and its treatment of its employees. Over the course of the summer, I had one candidate compare a firm's unwillingness to increase its moving costs to dating versus being married. I am sure you get where I am going here, but the candidate said "If this is how they are treating me while they are supposedly still courting me, how will they treat me once I accept?" I reminded the candidate that we were talking about a top tier firm where associates - including the associates with whom the candidate had spoken during the interview process - were extremely happy with the quality of their work, their relationships with partners and peers, and the overall environment at the firm. Again, you need to look at the totality of the offer and that includes what you learned during the interview process from the people who actually have experience - sometimes years of experience - working at the firm.  
Conclusion
Please know that I am not suggesting that you should simply accept what you are offered. Rather, I am suggesting that you need to evaluate moving costs by asking yourself a few simple questions. First, are the costs fair with respect to your market? Second, if the costs are not fair, what is the best way to ask for an increase? If you decide not to ask for an increase or your request is denied, do the overall benefits - compensation, other benefits and/or long term career advantages - outweigh the low moving costs? The key is to research the topic, decide how best to proceed, and evaluate all factors!