Be prepared to answer questions like: "why are you interviewing for this position," and "what do you know about our organization?"
Don't be the loser candidate who comes off as difficult to manage.
Prepare to answer seemingly negative questions positively.
Develop a few questions prior to the interview that show you have done your research.
For the World's Largest Collection of Law Firm Interview Resources Click Here
How to Excel in Law Firm Interviews
We have seen the same scenario repeat itself over and over again. We send a highly qualified candidate out on an interview, only to later learn that a job offer was never extended. What went wrong? The reasons for unproductive interviews vary from one attorney to another. Furthermore, interviews are often handled differently, depending on whether the interviewee is a senior partner, an associate with one to four years of experience, or a senior associate. Hiring organizations also pose questions about certain topics at different stages of the interviewing process. However, candidates need to be ready to answer every question, whether it's posed to them during the initial screening interview, the callback interview, or during a post-offer stage.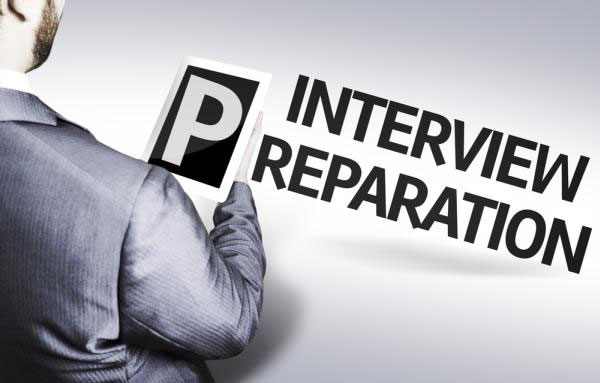 Let's review how even excellent lawyers can suddenly find themselves in need of new jobs. Then we'll take a look at some helpful pointers that will greatly increase every attorney's chances of receiving a job offer for the right position at the most opportune moment.
You've Decided to Look into Other Opportunities
Imagine the following scenario. You are an associate in a major Chicago law firm. You accepted the firm's offer just after graduating from law school because the lawyers who hired you said they would allow you to do public company work and offered you a great salary. You even sincerely liked the partners and associates in the firm during your time there as a summer associate (at least most of the time). Furthermore, your reviews were much more encouraging back when you were a summer associate than they are now. Today, your reviewers act almost cold and calculating. You're certain that you haven't changed, so what's going on now?
You were envied by many of your law school classmates when you received an offer from such an outstanding firm. Your family even found it a bit difficult to believe. You are currently earning twice as much money as your father ever did, and you grew up in a small town outside of Rapid City, South Dakota. You are a hero of sorts among the people back in your hometown. You've heard from your younger brother, who is finishing up his last year of high school in your hometown, that your former teachers still brag about you to their other students.
However, you've been at this firm for two years, and it doesn't even come close to being the type of firm you expected it to be. Of course, you knew when you joined the firm that there would be grueling work at times that might even require you to put in many hours, seven days a week. You knew as well as anyone else that money doesn't grow on trees. You knew that you would have limited client contact when you joined the firm. Yet you've now learned that your friends who are associates in other firms in Chicago (and other markets) are being given more responsibilities and have more client contact than you have. While you are just being assigned rather mundane tasks, many of your friends are actually handling real deals. You've even discovered that associates in your own firm, who've been out of school two to three years longer than you, aren't being assigned many more responsibilities than you're currently shouldering.