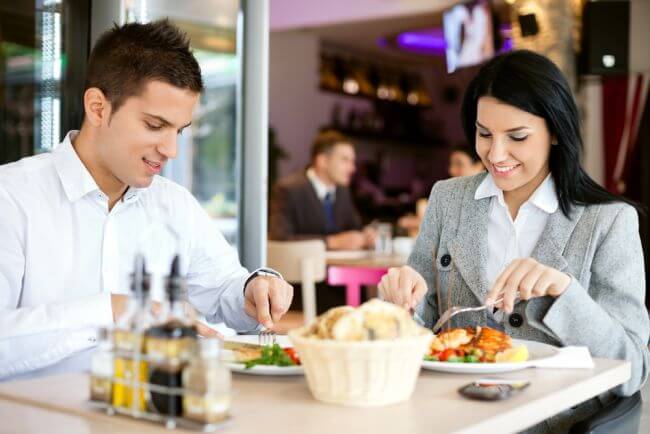 Answer:
Dear H.D.,
Thanks for your question. My general rule of thumb when it comes to
dress codes for an interview
is that it is always better to be overdressed vs. underdressed. Thus, even though your interviewers may be in very casual clothes, you should still probably attend your interview wearing a formal suit. Even if a recruiting coordinator tells you it is okay to dress less formally for an interview, it is always safer to go with a more formal outfit.
Remember, you are primarily the one who is being evaluated so it is important to look your best. Dressing in a suit will also make you feel more professional and polished. It also shows your interviewers that you are taking their meeting seriously and that you respect their time.  
In choosing a suit, be sure to pick neutral colors. Navy blue or black are always solid choices. You may have a fantastic fashion flare, but an interview is not the time to display it. For men, simple yet elegant ties in traditional colors will be well-received. If you are choosing between two potential looks for an interview, go for the more conservative one. In addition, choose dress shoes that are more formal and would not be mistaken for a more casual shoe. You want to make sure your visual presentation of yourself is as strong as the professional one you will be making during your interview.
For women, there is a little bit more flexibility. If you are interviewing with a firm that has a reputation for being more old-fashioned or stuffy, you may want to opt for a knee-length skirt suit. Many firms, however, including most of the firms on the West Coast, view classic pantsuits to be appropriate interview attire. Like men, I advise my female candidates to wear suits that are more neutral in nature. Black or navy is always a good choice, along with a solid collared shirt.
Please keep your jewelry to a minimum and your hair tidy. Make-up for women should also be pretty minimal. In regards to shoes, a classic closed-toe pump is always a good bet. At times, open-toed shoes can seem too informal or inappropriate for an interview, so do not go this route. I also tell my female candidates to bring a briefcase instead of a purse, as I think this looks a little bit more professional. It is also practical to bring a briefcase, as you can safely and neatly store extra copies of your resume, transcripts, writing samples, and references in it.
I would also recommend not wearing any cologne or perfume to an interview. Some people are very sensitive to scents and not all people have the same tastes as to what smells good.
I hope these tips are helpful to you and that your interview goes well. Best of luck to you!
Learn why attorneys usually fail law firm phone-screening interviews in this article:
See the following articles for more information: