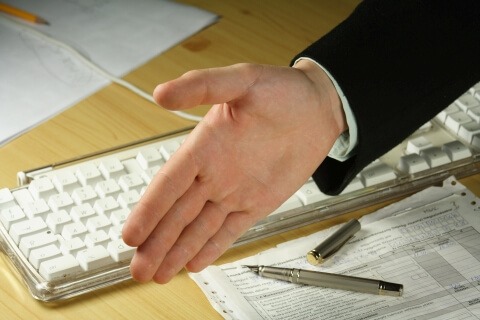 Interviewing Lateral Candidates
With law firms increasingly recognizing the importance of lateral hiring in building out comprehensive practices and teams, it is essential for law firms to have an effective interviewing process in place to ensure success. Establishing a comprehensive approach to the interviewing process begins with understanding what to look for in lateral candidates and how to optimally position them to be successful at the firm. In this article, we outline some of the best practices and key considerations to keep in mind when interviewing lateral candidates.
Factors to Consider When Interviewing Lateral Candidates
Law firm attorneys and hiring managers should consider a number of important factors when reviewing lateral candidates. These include factors such as: (1) the candidate's professional reputation, (2) the candidate's willingness to contribute to the firm's culture, (3) the candidate's familiarity with the practice area, (4) the candidate's skill set, (5) the candidate's technical expertise, (6) the candidate's ability to build and manage relationships, (7) the candidate's ability to generate business, and (8) the candidate's overall fit with the firm. These are just a few of the key considerations that attorneys and hiring managers should take into account when evaluating lateral candidates.
Questions to Ask During Lateral Interviews
Law firm attorneys and hiring managers should ask several questions to better understand each lateral candidate's qualifications, experience, and competencies. Questions should be tailored to the candidate's background and the type of law practice they will be joining. Questions may include asking candidates to explain their experience with a specific type of legal matter, their familiarity with the business culture of the firm, or the types of client relationships they have built and maintained. Furthermore, it is important to ask candidates about their experience with client onboarding, billing, and collections, as well as their experience in building and leveraging relationships with referral sources.
Assessing the Performance of Lateral Candidates
The performance of lateral candidates should be assessed against specific criteria, such as their ability to quickly build and develop relationships with clients and colleagues, their knowledge of and experience with the relevant practice area, and their expertise in the relevant technologies and processes. It is also important to assess the candidate's ability to effectively negotiate, their familiarity with the firm's business model, and their track record of successfully delivering legal work on time and on budget.
However, the role of the interviewer is just as important to the
success of the interview process
. First,
the goal of the interviewer is to gather enough information to properly evaluate the candidate and determine if he or she is a good fit.
The interviewer's ability to accomplish this task can be the difference between an informed hiring decision and a costly mistake.
In addition,
the interviewer's goal is to effectively promote his or her company in order to attract the best possible candidate for the position.
In a law firm setting, today's thriving
legal market has made the hiring process increasingly competitive, as firms vie for the strongest candidates in certain practice areas.
For example, in Washington, DC, there is a
high demand for experienced commercial real estate
and corporate associates
and a relatively low supply of qualified candidates.
As a result, strong lateral associates in these practice areas are often in the enviable position of being able to choose between offers from several firms.
Therefore, the interviewer's role in best presenting his or her firm to strong candidates is particularly crucial.
Since attorneys in private practice are trained in the practice of law rather than the art of interviewing and often have extremely
demanding schedules that make it difficult for them to spend a significant amount of time preparing for interviews, it can be challenging for firms to ensure that lateral interviews are accomplished as effectively as possible. Nevertheless, there are some steps that the firm's recruiting department can take to help ensure the success of the interview process.