An attorney practicing in-house with a major Corporation in New York City contacted me wanting to relocate to a market in one of the mountain states. The attorney had excellent experience in corporate-related transactional work; however, the majority of the attorney's experience was in securities-related work. Unfortunately, the particular area of the country the attorney was interested in was not exactly a hub of securities-related activity. Nevertheless, the attorney had an excellent background and had experience with a top law firm before
going in-house
five years previously. Also, the attorney had excellent educational qualifications in all respects.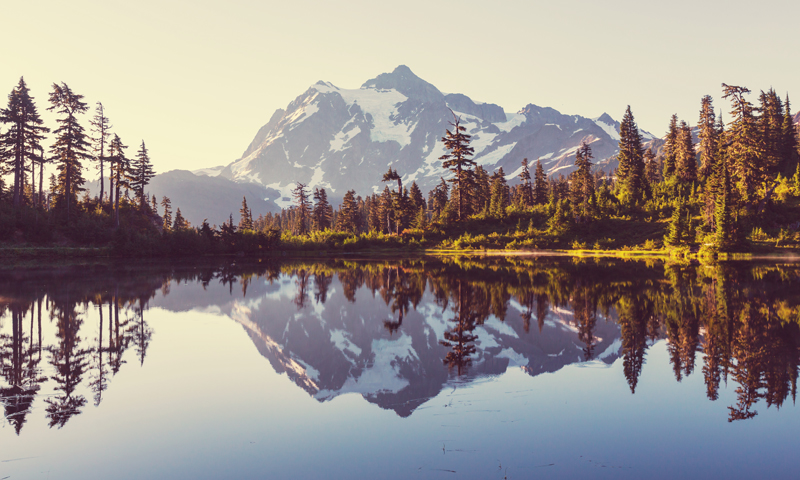 See related:
The attorney was relocating to a Mountain State because their significant other was relocating there for work. Unfortunately, neither of them had significant contacts in the area, and they were moving to an area of the country that was somewhat parochial (meaning, most of the attorneys practicing in the market had grown up in the market).
See related article:
Finding Jobs Through Contacts
Despite these drawbacks, the attorney was flexible regarding their salary and also open to looking at a variety of firms and opportunities. Because the attorney's experience was so specialized, I did not see the need to reach out to a lot of law firms because there were very few law firms that did this sort of work the attorney had experience in. My first instinct was to only concentrate on law firms that did the security experience the attorney had and to ignore law firms that simply did general corporate transactional work (or white mergers and acquisitions related work, for example).
See Also:
Why You Should Never Worry About Finding an Attorney Job
I spent a few days researching the market, reviewing our past openings, and understanding the firms that were most likely to have an interest in a candidate with my candidate's background. Once I finished that, I reported back to my candidate that I did not think it made sense for us to initially investigate more than seven or eight firms in the market. An excellent thing about the market was that there were also a few national law firms that could feed my attorney work from their other offices if they did not have work in their existing office.
See more:
After a few weeks, I was able to interest a national law firm in speaking with my candidate about working in their office in this mountain state. There was a quick connection, and the interview and hire went very quickly. My candidate was able to get a job at a very good salary, get hired by a law firm that enabled them to do work as sophisticated as they were used to doing, and continue their career with a good firm.
For more information, read:
Placing attorneys that have gone in-house can often be challenging because law firms believe that the attorney will not stay in a law firm and will leave again to go in-house the first opportunity they get.
Senior attorneys that have gone in-house face challenges
related to the fact that they often will not have a portable business and are in a position of competing for partnership level work with associates that have spent their career in law firms. In this case, this was a very
successful placement
because the candidate was able to further their career and get back on the law firm track as well as successfully get a position in a small market that is traditionally somewhat hostile to outsiders.
Find more information here:
View BCG Attorney Search's Recent Placements
Read BCG Attorney Search Reviews
About Harrison Barnes
Harrison Barnes is the founder of BCG Attorney Search and a successful legal recruiter. He is extremely committed to and passionate about the profession of legal placement.
His firm BCG Attorney Search has placed thousands of attorneys
. BCG Attorney Search works with attorneys to dramatically improve their careers by leaving no stone unturned in job searches and bringing out the very best in them.
Harrison has placed the leaders of the nation's top law firms
, and countless associates who have gone on to lead the nation's top law firms. There are very few firms Harrison has not made placements with.
Harrison's writings about attorney careers and placements attract millions of reads each year.
He coaches and consults with law firms about how to dramatically improve their recruiting and retention efforts. His company LawCrossing has been ranked on the Inc. 500 twice. For more information, please visit
Harrison Barnes' bio
.
About BCG Attorney Search
BCG Attorney Search matches attorneys and law firms with unparalleled expertise and drive, while achieving results. Known globally for its success in locating and placing attorneys in law firms of all sizes, BCG Attorney Search has placed thousands of attorneys in law firms in thousands of different law firms around the country. Unlike other legal placement firms, BCG Attorney Search brings massive resources of over 150 employees to its placement efforts locating positions and opportunities its competitors simply cannot. Every legal recruiter at BCG Attorney Search is a former successful attorney who attended a top law school, worked in top law firms and brought massive drive and commitment to their work. BCG Attorney Search legal recruiters take your legal career seriously and understand attorneys. For more information, please visit
www.BCGSearch.com
.