This first year candidate had only started working at his firm in October of 2019 but by June of 2020 he had already contacted me to see if I could help him find a new job. He was currently working at one of the best international law firms (also an Am Law 100 firm) in their New York City office. He had gone to an average law school on the west coast and one that this particular firm probably has never hired from before. In fact, I was shocked that he had even landed a job at this prestigious firm, coming from this law school, despite having stellar law school grades. This candidate however was a people person, charming, funny and quick-witted. He had landed the position through a personal connection.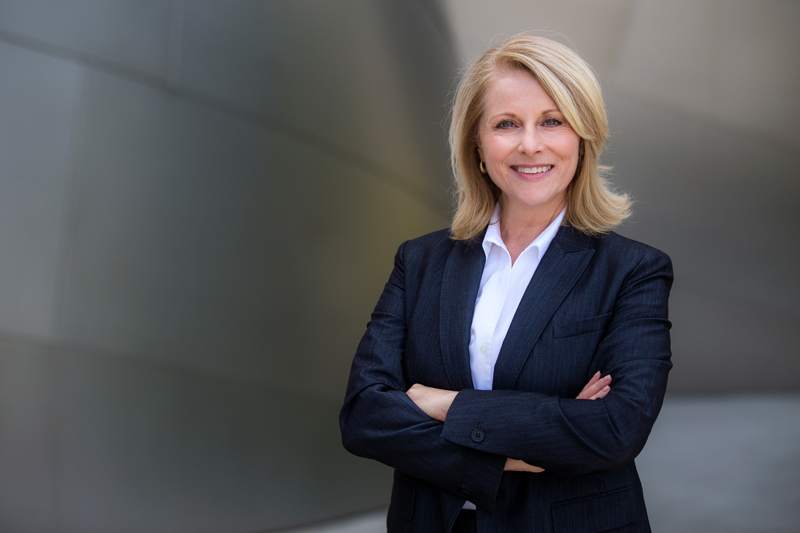 While I really wanted to help this candidate, it is often incredibly difficult to place first year candidates and I was dubious. I told him as much but he insisted that he needed out and that even if it took a year he wanted to start his search immediately. I can certainly relate to being incredibly unhappy at work and so I told him I would do everything within my power to place him.
Most firms won't hire first year associates because they want to hire associates that have at least two years of experience and as one law firm partner told me recently, "why would I hire a first year? That's what our summer associate program is for." Moreover, firms are skeptical of candidates that are already looking to leave a firm during their first year. Are they problematic people who can't get along with others or who can't "fit-in" culturally? Are they being asked to leave already? Are they incapable of doing the work? The list goes on. In reality, some attorneys know immediately that a certain lifestyle or firm culture is simply not for them. I've always admired these types of people because when I was a practicing attorney, even though I knew that certain jobs or firms weren't for me, I stuck with it. Sometimes it's hard not to think, what if I had left sooner?
Perhaps it's also a generational thing because I have a lot of first year candidates who know they want to make a move and are not willing to stick it out. I think so long as they are realistic that placing them may take a long time, good for them for being pro-active.
This particular candidate was also a hero of mine since he immediately knew that the NYC Big Law firm lifestyle was not for him and he was not seduced by the promise of power and money, as many who live and work in New York are (I am a native Manhattanite so I can say this). He wanted me to look in two very different markets. One market was upstate New York and the other back on the West Coast near where he went to law school.
I submitted this candidate in late June of 2020. I heard back from a few firms saying that he was a great candidate but that he needed more experience for them to consider him. Finally in late August I heard from a firm that the candidate had said would be his ideal firm and in his ideal location in upstate New York where he grew up. We were both giddy that the firm wanted to interview him and set up in-person meetings. Our excitement, however, was premature. Even though the firm had initially expressed interest in late August and he had completed all of his interviews, including with the heads of the firm and his practice group by early October, the firm's internal Human Resources director who I had been communicating with all along, became non-responsive. I followed up a week later and heard back that yes they were very interested but that she would let me know more next week. I followed up the following week and was told the same thing. This back and forth lasted another two months. As one can imagine, my candidate got frustrated, as did I. But one thing I've learned is that persistence pays off. Every two weeks I would check in and she would say "no, please tell him we are still very interested but we are just trying to sort things out." Again, I would have to tell my candidate not to lose hope. In reality, I also was beginning to doubt the sincerity of the firm's intentions.
Finally, in mid-December I received a call from the firm's HR director saying she had offered my candidate a position at the firm as an incoming second year the day before. This was such wonderful news, I was beyond happy for my candidate. After all this had been his ideal firm, doing the work he wanted to be doing and in the exact location he wanted to be in. She then told me that the firm had really wanted this candidate but that their reason for delaying had been because the practice group head had had to get approval from the firm's executive committee to justify his hire. There are many important lessons to be learned by this candidate's experience. First, simply because the interviewing process is accelerated doesn't mean that an offer is going to follow shortly. Second, persistence pays off. Third, there may be many behind the scenes factors that may lead to a delay in the hiring process. And Fourth, just because a firm is slow in making an offer doesn't mean they've lost interest.
In the end my candidate turned down another offer he had received for almost twice the money at a firm in New York City to follow his instincts and go to a firm where he knew he wouldn't just be a another cog in the wheel. A firm that cared about his development as an attorney and who would want to make him partner as soon as possible. A firm where his billables were 1750. A firm where he would be encouraged to develop his own book of business. A firm that afforded him a work life balance. In the end, this candidate realized what many fail to, money isn't everything and isn't worth one's happiness. I was really touched by this candidate and wholeheartedly know he made an excellent career move.