When this candidate first came to me looking for help with his job search it was in response to an email I had sent him regarding a bankruptcy position in a small market outside of the DC area. I sent him this email because he had indicated that he was a bankruptcy attorney. In fact, he was not a bankruptcy attorney but had peripherally worked on a matter related to bankruptcy and told me he wanted to work on bankruptcy matters. Truth be told, he most likely only said he wanted to do bankruptcy work because he thought that with the pandemic bankruptcy was going to be a hot practice area.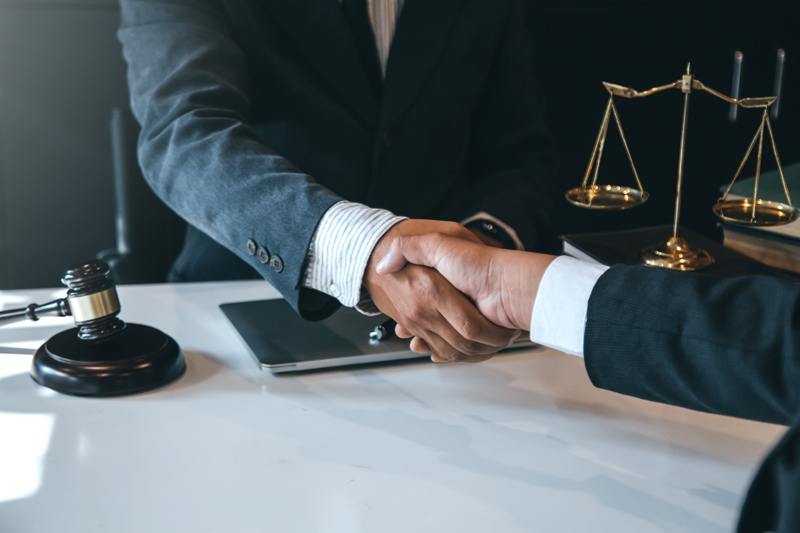 After speaking to him it was clear he was not marketable as a bankruptcy attorney considering that he had little to no experience in the field and that all of his prior experience was mostly working on civil litigation matters. He had also been unemployed since before COVID since he left his firm due to personal reasons. He had left his firm thinking that he would find another job easily, unaware that COVID was about to hit and that finding a job in the COVID economy would prove to be much harder than anyone had anticipated. I had several firms ask why he was unemployed before COVID hit and all I could say was that it was due to personal reasons but that this candidate was happy to share those reasons if they wanted to speak with him. This was an immediate red flag, despite the fact that my candidate's reasons for leaving his prior firm were all one hundred percent valid. Firms did not care what his reasons were and simply saw this as a sign to steer clear.
At first this attorney did not seem to be concerned that he was unemployed and always seemed incredibly calm when we spoke or communicated about job opportunities or lack thereof. Out of all my unemployed candidates he never expressed frustration by the lack of interest on behalf of firms or that, even after many months of working together, firms just did not seem to want to interview him. I never gave up on him and he never gave up on me.
The one thing this candidate had expressed to me on our first screening call was that he absolutely loved writing and that if this is all he could do for a living he would be content. What was more interesting was that he loved legal writing, which many attorneys I know struggle with, and that he loved appellate work precisely because it entailed copious amount of writing. All of this information I conveyed in a cover letter for this candidate. Moreover, this candidate was incredibly smart, had excellent grades and knew what he liked and disliked about being a practicing attorney.
We started working together in Mid-May and no firms wanted to interview him until finally one firm expressed interest at the end of December 2020. He interviewed with the firm the first week of January 2021 and was given an offer a week later without having to go through any second round interviews. The firm was a small personal injury firm but one of the best in Maryland. I was overjoyed for this candidate. Not only did I get him a job after being unemployed for over a year but they were paying him 20k more than his last job! This felt so good, I had really helped someone. Moreover I had helped someone that many recruiters wouldn't have worked with because he wouldn't have been considered marketable/placeable. And I had managed to get him a much higher salary. I was also really happy to get someone back to work. Having been out of work for a while myself at one point in my career, I know how important it is to get back to the workforce and how good it feels to work again.
The one thing that the recruiting coordinator at the firm pointed out was that one of the main reasons the firm had initially been interested in my candidate was because they liked that in my cover letter I emphasized his love of writing. The firm was looking precisely for someone with superior writing skills who enjoyed writing. Moreover the firm was looking for someone who would want eighty percent of their job to be writing with courtroom time to follow as they advanced at the firm. My candidate was an ideal fit.
A week after my candidate received his offer, another firm contacted me expressing interest in this same unemployed candidate. As the old adage goes, when it rains it pours. I couldn't believe that after over eight months of no interest, this candidate now had two firms vying for him. I quickly called my candidate to tell him the news before he accepted the first firm's offer since this second firm had a more general litigation practice and might potentially offer him an even higher salary. My candidate thanked me but told me, I really think this firm is a great fit for me, I want to give this job a good shot, I think I will be happy there. I couldn't have been happier with his response. He made me feel proud to be a recruiter. I had found him a firm where he could see himself be happy and succeed.
I learned a lot from this candidate. First, there is no such thing as an un-placeable candidate. Second, never give up on a candidate. Third, candidates who don't give up on me and show patience will be placed. Fourth, firms do read cover letters and they can be instrumental to getting a candidate an interview. And finally, just as every candidate is different, every firm is different and every firm's needs are different. What one firm may view as a weakness in a candidate may be another firm's most coveted trait in a candidate.