This litigation candidate reached out to BCG and submitted his resume, and I was eventually assigned to work with him. He had an amazing resume and graduated from a top ten university and a top ten law school. He had decided to go work for an AmLaw 100 firm after law school in Washington, D.C. After working for a few years there, he and his wife decided to move back to the wife's hometown of Minneapolis. They have many family members that live there and wanted to have more of a support network. He then transitioned and worked for the government for a year to get court experience. It was a highly regarded government position. It was at this point in his career that he reached out to BCG to get help to move back to a law firm. He had tried applying for a few months on his own but was not having much luck. I called him and discussed what kind of law he wanted to practice, where he wanted to practice, and what size firm he wanted to target. I went straight to work with his wish list and started sending him firms to approve. After a few weeks of submitting him, he informed me that he was willing to expand his search and move back to Washington, D.C. or New York for the right job. I started sending him jobs in those cities for him to approve and then began submitting him to firms in three cities: Minneapolis, D.C., and New York. He understood that the wider you can cast your net, the more chances you are to get placed.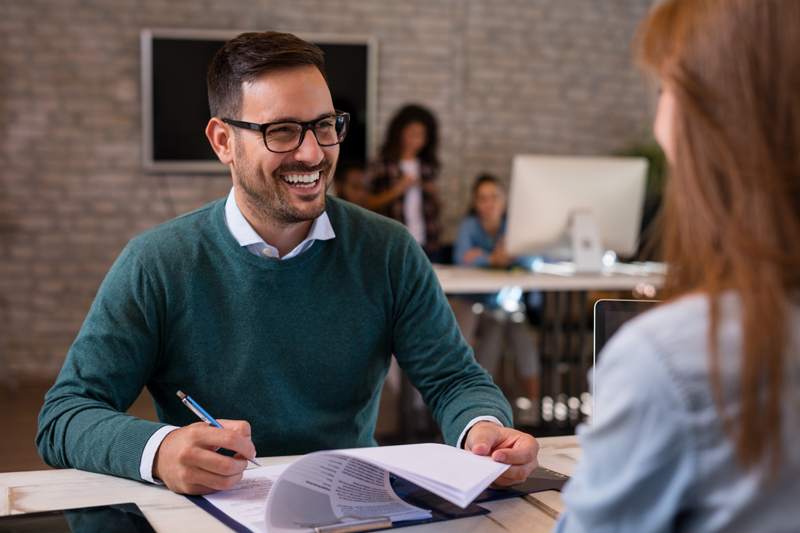 I landed an interview for this candidate in D.C. and Minneapolis. I worked with him and prepared him for the interviews with a thirty-minute preparation session. Even though he has had many interviews in his career, he was willing to listen to my advice and hear what has worked with other candidates to land their jobs. We talked about the top three things that a candidate should convey in an interview and practiced with some sample questions. Subsequently, he had great interviews with both firms and was willing to relocate. Since this candidate already lived in Minneapolis and had roots in that city, it made more sense to push for that firm. I followed up with all the firms and he had second-round interviews with both firms. I continued to follow up with the firms. He eventually received an offer from the Minneapolis firm and did not have to relocate after all. I was happy for him and his family that they were able to remain in their home and not have to deal with a crosscountry move. In this case, home is where the heart is.
This candidate's amazing resume and background made him easier to place than most candidates. However, his open mind and the fact that he was willing to listen to my advice helped him advance in the interview process and eventually land an offer. There is always something to learn and one should never stop learning when it comes to interviewing. It is always worth the 20 to 30 minutes to talk with your recruiter before an interviewer so she can prepare you. Another reason why this candidate received success with his job search is that he reviewed his BCG firm list every day and approved the firms. When you stay on top of your emails and approve the firms sent to you, your recruiter will be able to send you out to more firms. Additionally, it is helpful to check your firm lists each day as some firms have urgent hiring needs and only look to interview the candidates who submitted their resumes early in the process. He was also responsive to my emails for scheduling interviews and always answered my calls.
In this case, this candidate was a joy to work with and was receptive to all the help BCG could offer him. I am delighted he is able to remain in his home and that he will be able to advance his career at such a wonderful firm. BCG has many resources to help candidates with their job search. It makes sense to take advantage of all the collective knowledge that we have to offer. If you have a question about a certain topic, BCG most likely has an article about the topic. This candidate welcomely received all the materials we sent him to successfully land a new job.