Harrison Barnes' Legal Career Advice Podcast - Episode 16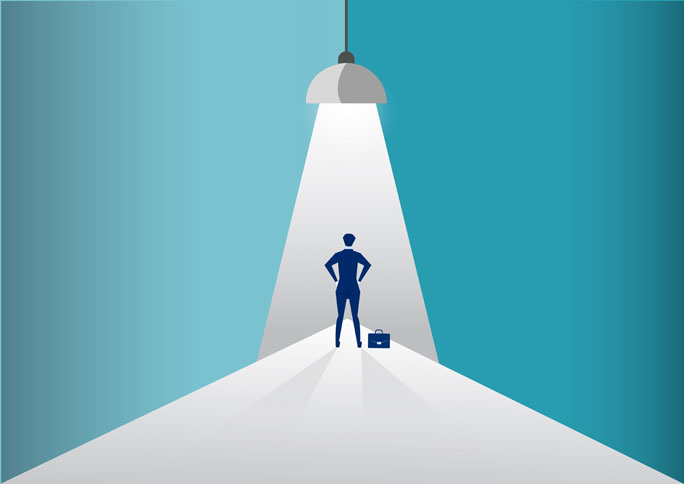 It is straightforward for attorneys who follow specific rules to
get attorney jobs
. You can get attorney jobs without even looking for them, or you can get them by following specific rules when looking for them.
If you are having a difficult time finding a job or finding work, then (1) you are doing something wrong in your job search, (2) you have been doing something wrong in your career, or (3) you are sending off the wrong signals to the world—or you are simply in the wrong profession.
See Also:
Everything You Know About Finding a Legal Job Is Wrong: You've Likely Fallen for the Worst Piece of Attorney Job Search Advice Ever
The truth is that an attorney who is most suited to practicing law should
always have plenty to do
. If you are having a tough time finding a job, then you need to face the distinct possibility that you may have been doing something wrong in your career and/or job search up until this point.  
When the Work Finds You
There are, in fact, attorneys out there who have never looked for a job. They may have done some on-campus interviews but after that, they never looked for jobs. They never had to because jobs were continually looking for them. When you take something seriously and seem to be good at it, the work finds you.
Many attorneys who are most suited to practicing law would find the idea of formally searching for a job strange because there will always be more than enough work to do and people willing to hire you. You will have to turn down work or give the work away to stop working. Attorneys typically reach this point when they become the most logical and in-demand choice to give work to.
When I started in a law firm, many friends and people I knew in the past began calling and giving me work to do. They did this because I always took whatever I was doing to be the most critical thing in the world, and they knew that I would do the same thing with their legal work. When I did work for them, they referred friends and others to me because I took their work so seriously and did a good job, and they wanted to help their friends with good referrals.  
When I quit my job inside of a law firm—twice—they tried to get me to stay. When I did leave and set up a legal recruiting firm, the law firm still kept referring work to me—but by then, I was too interested in legal placement to do it. To stop practicing law, I had to take every case and matter that I was working on and give it to other attorneys—this was as a third-year attorney. I had several retainer checks sitting on my desk that I never cashed because I was too interested in legal recruiting to do the other work. A few months after I
quit the practice of law
entirely, I opened my mailbox one day to find a $10,000 check from another attorney who I had referred a matter to without expecting anything in return.
Even when I started a legal recruiting firm, attorneys I had worked for in the past continued reaching out to try to start law firms with me. I received an
offer from a law firm
I had interviewed with months earlier the very same day I had a candidate interviewing with the same law firm.  
Learn How to Do These Things
—
and Do Them Well
None of this is to say that I was suited to practicing law—I was not. But if I could get these results, then you undoubtedly can as well. I should not have been practicing law in any firm, large or small. However, there are things that I did well that made work come to me, and made people want to hire me, keep me around, and give me work to do. These are lessons I have learned that I value to this day, because they can help anyone develop skills that are desirable in the market.
If you can master the items on this list, you are likely to do very well practicing law and never have a difficult time finding a job or work to do.  
Find (Powerful) People to Take a Special Interest in You
When I was in law school, I was sitting outside an influential professor's office one day, and I overheard something so extraordinary that I will never forget it. The professor was speaking with a law firm and recommending whom they should hire among several people they had interviewed. I did not know who the law firm was—however, I heard him mention a female classmate of mine. He promoted her very aggressively to the law firm. I knew that the girl did not have the grades to work with this firm. I also knew that she worked for him and was his teacher's assistant. She ended up getting a job with the firm—and she should not have.
I saw the same thing in college. A girl I had competed with for a Rhodes Scholarship was very close with a nationally-known law professor at the University of Chicago Law School and did work for her. He asked her where she wanted to go to law school, and her answer was Stanford. He said something to the effect of "I'll take care of it." She mailed her application on a Friday and received an acceptance letter the following Thursday—six days later! She most certainly had the qualifications to go there, but getting an acceptance letter that quickly from a law school of such high caliber was an impressive feat.
Throughout my life, I have seen people advance, be taken care of, and do well by finding people to take a special interest in them. In law firms, this is extremely important. You need to find the most influential people you can to take a special interest in you. These people can change your life and career. They can look out for you even decades after you have left the law firm. You need to find influential people to take an interest in you.
If powerful people are interested in you, they will get you a job. If you do good work for powerful people, they will make sure that you are always employed as long as they have the power to do so.
After the financial crisis of 2008, the market was terrible. I knew an attorney who a major New York law firm was forced to lay off. The attorney had worked very hard for a partner in the firm, but who unfortunately was not powerful enough to save his job. The attorney looked for several weeks for a position and was unable to find one because no one was interviewing. He became very depressed—and then one day his phone rang. One of the partner's clients was searching for an assistant general counsel. The attorney had a new job within a week that paid as much as he was making in the law firm. Today he is still with that company and, with stock options and more, earning several million dollars a year. He is happy, successful, and doing very well.
None of this would have happened if he had not had a champion behind him.
Most attorneys who become partners inside of law firms have individual champions behind them who promote and sell them to others in the firm. Most partners without business in major law firms also have powerful partners who protect them and sell them to others.
If you are going to be successful in the practice of law, nothing is more important than having people who are your champions
.
This does not just mean champions inside of the law firm you are working in. This also means clients and others.
I recently worked with an attorney who was a senior associate in his law firm and relatively unhappy. He was working for a partner who had a massive book of business, including one large client that consistently generated around $2 million in fees for the firm each year. This partner had much bigger fish to fry and had increasingly limited contact with the client because he did not know what was going on anymore, nor was he very concerned. The senior associate spent every waking moment anticipating the client's needs, doing outstanding work for them, saving them money, and keeping them out of trouble. The client had never had such excellent service from a major law firm and was very happy with the work they were receiving. For the partner's part, he was delighted that the client was so pleased with the senior associate and was getting good service.
One day the client told the senior associate that if he ever wanted to go to a new law firm, they would move with him.
That is when the senior associate called me and ended up moving and taking the client with him. None of this would have been possible had the senior associate not been doing such a good job.
One of the reasons why it is so important to have powerful, individual champions for yourself inside of law firms is so that you can concentrate your energies. If one particular person or client feels that you always have their back, they will be extremely grateful and will also (hopefully) want to reciprocate your dedication.
You should realize, though, that there are some people out there who will never appreciate the work you do. They will use you up and never reciprocate. Avoid these situations at all costs—there is no reason to put years of your life into helping someone who will never help you back. If you are going to
devote your time to helping someone
, it is important to make sure your efforts are well-placed.  
Always Help Others When You Can
One of the most important things you can do as an attorney is to develop a reputation for supporting others whenever possible. You want to be seen as someone who is there to offer advice, encouragement, and help other people with their work whenever possible.
At the first law firm I worked at, a partner who was an excellent writer took me under his wing and showed me how to write effectively using few words, being as direct as possible, and using descriptive headings. He did not have to do this, but in a short period, he showed me everything he knew and even gave me a good book about writing that he had read when he was younger. He made my legal writing much better. It was a very kind thing for him to do, and I greatly appreciated it.
When I moved to a new law firm, I started working with other associates and could not believe how bad their writing was. I started taking the time to mark up their briefs and offer them advice, even though I did not have to. I was happy to do this because I enjoyed legal writing and wanted to help them. While a few associates were (understandably) upset with me doing this, several of them appreciated it. After I helped them, many of these associates started bringing things for me to review after they had written them. I never billed for this time—I just did it because I wanted to. I often marked up stuff late at night after work in front of the television at home.
When I left the practice of law and started recruiting, two of these associates came to me and asked for help moving firms. I also received several referrals from other associates I had helped. Years later, a few of these associates even wanted to join me in recruiting and did for a time.
I did not seek out any of this—however, because I had offered selfless help with something I knew and understood, others came to me later with needs that brought me financial rewards. If you develop a reputation as a
giver and not a taker
, and you honestly are willing to help people, it will come back to you. This is especially true in the legal world. Very few attorneys show a sincere interest in helping others who they are competing with for advancement, and if you do, it can make a huge difference.
None of this is to say it is wise to be a pushover. You still need to put in a significant and concerted effort to be seen as someone who cannot be taken advantage of, who will work hard and get results. Nevertheless, your ability to help others and be perceived as a good person is something that will make others want to help you, give you work, and do things for you later in your career.  
Always Take Your Job Extremely Seriously
People will always want to hire and refer work to people who take their job extremely seriously. When your peers are evaluating you, one question you should always assume they are asking is: Would I want this person representing me if I had a legal problem?
Attorneys, clients, and others will evaluate you by how seriously and committed you seem towards the matters that you work on. If you are the sort of person who takes your job and the work you do very seriously, others are likely to refer work to you and tell other people they should hire you if you are unemployed—or about to be unemployed.
What this means is that you need to "be referable."
Being referable means that you do the best possible job with every piece of work you do.
The best attorneys out-write, out-edit, out-negotiate, out-argue, and, in general, out-do the opposing side on every transaction and matter they work on. If you do the absolute best you can on everything you work on, others will look out for you.
Think about it from your own point of view. When I was in a law firm, I only knew a few attorneys who would do everything they could to win a case. They never spoke negatively about clients and always put in a full and enthusiastic effort with everything they worked on. They got charged up about the work and wanted to do it. When I stopped practicing law and had the opportunity to refer work to them, I did—I knew that they would always put in their best effort.
In contrast, I knew that many attorneys I was close to and even socialized with would cut corners, did not care about the work, and were always looking for another career and way out—I never referred work to these attorneys.
If you are going to be
successful as an attorney
and always want to be employed, you need to be referable, and you need to take everything you work on seriously. If you have this positive reputation, people will talk about you and want to give you work and jobs. They will know that you will enhance their reputations by doing a good job on whatever type of work you do.
In many law firms, people will complain about clients and the work they are doing. Other attorneys will cut corners, overbill clients, and do other things that are improper. You should never get this sort of reputation.
The job of an attorney is to be an advocate for others. If you come across to your peers and your employers as an advocate and someone who always wants to do the very best job possible, you will serve yourself well.  
Always Promote Yourself
You need to be seen to be hired and have work referred to you.
Promoting yourself means that you are always doing things to be seen by others—both inside and outside of wherever you are working. Attorneys who promote themselves in selfless ways that make them viewed as contributors always fare well.
When I was practicing law, I once worked on an environmental case with attorneys from several law firms. One of the attorneys, who came from an excellent law firm, frequently copied articles about environmental issues relevant to our case and mailed them out to all of us with a personal, handwritten note. It was quite extraordinary and engendered good feelings every time I saw his name come across my desk. He seemed genuinely interested in the subject matter—however, more than anything, I remember his giving nature.
Years later, when I started in the legal placement business, out of the hundreds of jobs I see each week, I often thought of him when a position for a partner came up in a competing law firm. I ended up calling him and getting him a position at a firm that was much more suited to who he was and what he did. This never would have happened had he not promoted himself so well.
I know of another attorney who was a partner in a major law firm but did not enjoy it at all. Despite this fact, she was very active in the local bar association, a very good networker, and volunteered at various legal organizations. She took her work in the law firm seriously, but she did not enjoy the politics and felt something else would be more appropriate for her.
One day, someone she knew from the bar association asked her if she would like to be a judge. She had impressed so many people from the bar association and local community that she was quickly nominated for the role and got a judgeship. Again, she was referable and out there promoting herself.
People want to hire, refer, and work with people who are visible in the legal community. You get positions and are hireable when you are seen and promote yourself.  
Never Talk Negatively About Your Job, Firm, People at Work, or Anything Else Associated with Your Job
One of the biggest mistakes that people make is talking negatively about their job. When you talk negatively about your co-workers, your role, or any other aspect of your job, people will automatically assume that you are not referable and will not send work your way. Alternatively, if you say nothing, put your head down, and consistently work hard, others will respect you and be more likely to refer work to you.
There is nothing wrong with not liking your firm, or the work you are doing there. However, once you start complaining about any of this stuff publicly—to friends, other attorneys inside and outside the firm—you automatically begin defining yourself as someone who is unhappy and not the sort of person work should be referred to.
No one wants to refer work to someone who seems extremely unhappy all the time. No one wants to refer a job or encourage someone to hire you either.
Again, there is nothing wrong with being unhappy, wanting to change firms, or trying to get out of a bad situation. The solution to this, though, is to either fix it where you are—or move to a place where you can be happy.
Throughout my career, I have hired more people than I can count. One thing I have noticed is that the past tends to repeat itself. The first two people I hired as recruiters when I
started BCG Attorney Search
had been with their past employers for many years—one for sixteen years and the other for six. The first stayed at BCG Attorney Search for eighteen years, while the other stayed for nine.
Like all companies, we have turnover, we have hired negative people, and we have gone through ups and downs with recessions. However, these recruiters always weathered these issues, never complained, put their heads down, and did very well in the business—mainly because the market kept rewarding them for their positivity and excitement about legal placement. Other recruiters in the firm referred candidates and jobs to them, I referred candidates to them, and they continued doing a good job.
In contrast, people avoid negative recruiters. I do not give them work and other recruiters avoid them as well. When you are positive about your profession, colleagues, and others, it can make a huge difference.  
Leave When the Firm is Working Against You
I was talking to a senior associate at a major law firm the other day, and he was worried about his ability to advance in his position. He had been an associate for over ten years and was in a practice area where the firm was losing work and had not made a partner in decades. Despite this fact, the attorney was consistently billing a lot of hours, doing good work, and from a performance perspective, he was excelling. While the attorney did not yet have any clients, the firm tended to represent giant institutional clients and was becoming less and less competitive.
The attorney went into a performance review with several partners, and they informed him that they would likely offer him an of counsel position and not a partnership. When he told them he had been promised partnership the previous year and had done everything expected of him, the law firm offered an explanation that made no sense. They told him that five years ago, he had been asked to do some work for a partner over the weekend and had said that he was too busy on another matter to do it. The firm said this was a "dark patch" in his history that was preventing them from offering him a partnership.
When the attorney had been asked to do another matter, he was in the process of preparing a summary judgment motion for a major client of the firm that was due in a few days. He explained this to the partners, and they looked at him without any form of expression.
Explanations like this for not advancing someone are ridiculous, yet they are quite common in large law firms. Law firms with lots of business and opportunity do not need to make up ridiculous excuses for not advancing people or letting people go. They say things like this when they are looking to cover up their inadequacies. This particular law firm did not have enough work—if they did, they would have advanced this attorney.
There comes a time when you may need to
leave your law firm for reasons just like this
. This attorney will go into a very busy legal environment with opportunity and quickly make partner—I have no doubt. There comes a time when you need to leave and cannot let others hold you back.  
Always Stay in Touch with Legal Recruiters and Know the Market
There is nothing wrong with talking to and keeping in touch with legal recruiters, regardless of your current situation. Every good attorney should always
be in touch with the best legal recruiters
—just because you are not interested in moving now does not mean that you will not want to later. There is also nothing wrong with having the
best legal recruiters
contact you and speak with you regularly about opportunities, so you can be aware of what is happening in the market.
Someone who is widely considered one of the most successful corporate attorneys in Los Angeles received an email from me one day about a job. I am the first to sheepishly admit that as part of my job, I will email job opportunities to people—you included—to promote BCG Attorney Search. The attorney called me on the phone and asked, "Did you mean to send this to me?" I said that yes, I did.
He told me that he had enjoyed reading my articles in the past and that seemingly every
legal recruiter in Los Angeles
had called him throughout the years. He wondered why I never had. I told him that I was very busy, and the best people in every profession have more work than they can handle. I asked him if he had cold-called any potential clients in the past ten years, and he admitted that he had not.
He then asked me if I could call him with opportunities every few months if I learned about anything interesting, and I told him I would. He said that other legal recruiters were always calling him to tell him what was going on, and he appreciated it. I spoke with this attorney for over an hour. Instead of realizing what was going on (that he was open to moving—more on that later), I used my introduction to him to start referring partners, associates, and others directly to him who were looking for jobs.
See Also: Top 10 Reasons Attorneys Should Look at Multiple Markets in Their Job Search
This is a form of networking that is very useful for attorneys. Knowing what is going on in the job market and having top-of-mind awareness is something that most of the best attorneys do. There is nothing wrong with knowing about what is going on in the market and talking to recruiters, getting job alerts from them, and more. There is also nothing wrong with learning about the market, reading articles like this, and improving yourself.  
I did not call this partner about jobs. I should have, but I did not. About six months later, after I spoke with him, I read that he had moved with ten attorneys from his firm to another major law firm in Los Angeles. Had I been involved in that transaction, it would have been a $1+ million legal recruiting fee. I clearly had made my own mistakes with my networking and self-promotion.
This attorney most likely learned of a better
opportunity from another legal recruiter
who kept in touch with him regularly. If I had been in contact with him about jobs, I could have easily made that connection and should have.
There is also nothing wrong with going out on the occasional interview if a recruiter contacts you with an excellent opportunity, and you are not 100% sure that you are in the right position at that moment. Interviews are good opportunities to learn if there are openings where you might be a better fit, to network, and to meet new people in the legal community.
See More: Finding Jobs Through Contacts
Each year, I work with countless senior associates who are likely to be up for partner the following year. These senior associates want to get out there and meet people before the law firm makes what may be an arbitrary and unpredictable decision about whether or not they will make partner. They also want to meet more people before they "get married' and commit to a law firm. This is perfectly acceptable and a smart thing to do.
See Also: How Any Senior Attorney with No Business Can Get a Job in a Law Firm
In most cases, these senior associates stay right where they are and realize they are in a good situation. Meeting with other people makes them hungrier to excel in their existing jobs and more committed. However, sometimes they do get better offers or certainty of partnership right now with better firms. These attorneys also often get offers that are left open if they do not make partner at their existing firm.  
Sign Up for Job Alerts and Review Jobs from Outside Services Like LawCrossing
You need to know what is going on in the market at all times. It is important to realize that you are a product—therefore, you should always
understand your marketability
and see if there are better markets for what you are offering. If you do not understand your marketability, you are making a huge mistake. Attorneys should always understand their marketability, where the jobs are, and how many opportunities are available in the market, and whether or not there are better jobs out there.
LawCrossing
monitors the legal job openings of virtually every law firm in the United States, every company in the United States, government office, public interest organization, and more. This is a huge resource that you can draw on to understand the market. It is also useful when you are seeking a new position. There is a huge legal market out there that LawCrossing can help you navigate. Most in-house companies, governments, law schools, and smaller regional law firms do not use legal recruiters, while public interest organizations do not use recruiters at all.
With LawCrossing, you can still harness all of these opportunities. Unlike almost any other job site, LawCrossing puts jobs on its site whether or not the employer pays to have the position listed. LawCrossing can greatly benefit your career and help you land numerous jobs that you would never find without it.  
Do Not Be Afraid to Contact Law Firms and Other Employers Without Openings
Law firms are businesses. If someone comes along who they can immediately deploy on behalf of their clients and make money from, they will likely hire that attorney. It is ridiculous to assume that just because a law firm has not yet decided to advertise its jobs publicly that it will not hire someone with the right background if they come along. That is simply not the case. Law firms are always willing to hire good people if they come together—even when they are laying people off. In the height of the 2008 and 2009 recession, law firms that were laying people off in certain practice areas in droves were also hiring people in other practice areas at the same time.
One resource of firms you can apply to is right on BCG Attorney Search itself. Review the best law firms in different cities and practice areas here:
https://www.bcgsearch.com/bestlawfirms/
Conclusions
It is important to take the actions in your career that will make positions available to you. Finding a job and having work to do is not difficult—however, you must take the right actions to make yourself referable and be someone who others want to hire. In addition,
you must always be networking
, learning about jobs, and even approaching employers without listed jobs to be employable in all markets. By following these guidelines, you can ensure that you will always have a job when you want one.  
See Similar Articles:
About Harrison Barnes
Harrison Barnes is a prominent figure in the legal placement industry, known for his expertise in attorney placements and his extensive knowledge of the legal profession.
With over 25 years of experience, he has established himself as a leading voice in the field and has helped thousands of lawyers and law students find their ideal career paths.
Barnes is a former federal law clerk and associate at Quinn Emanuel and a graduate of the University of Chicago College and the University of Virginia Law School. He was a Rhodes Scholar Finalist at the University of Chicago and a member of the University of Virginia Law Review. Early in his legal career, he enrolled in Stanford Business School but dropped out because he missed legal recruiting too much.
Barnes' approach to the legal industry is rooted in his commitment to helping lawyers achieve their full potential. He believes that the key to success in the legal profession is to be proactive, persistent, and disciplined in one's approach to work and life. He encourages lawyers to take ownership of their careers and to focus on developing their skills and expertise in a way that aligns with their passions and interests.
One of how Barnes provides support to lawyers is through his writing. On his blog, HarrisonBarnes.com, and BCGSearch.com, he regularly shares his insights and advice on a range of topics related to the legal profession. Through his writing, he aims to empower lawyers to control their careers and make informed decisions about their professional development.
One of Barnes's fundamental philosophies in his writing is the importance of networking. He believes that networking is a critical component of career success and that it is essential for lawyers to establish relationships with others in their field. He encourages lawyers to attend events, join organizations, and connect with others in the legal community to build their professional networks.
Another central theme in Barnes' writing is the importance of personal and professional development. He believes that lawyers should continuously strive to improve themselves and develop their skills to succeed in their careers. He encourages lawyers to pursue ongoing education and training actively, read widely, and seek new opportunities for growth and development.
In addition to his work in the legal industry, Barnes is also a fitness and lifestyle enthusiast. He sees fitness and wellness as integral to his personal and professional development and encourages others to adopt a similar mindset. He starts his day at 4:00 am and dedicates several daily hours to running, weightlifting, and pursuing spiritual disciplines.
Finally, Barnes is a strong advocate for community service and giving back. He volunteers for the University of Chicago, where he is the former area chair of Los Angeles for the University of Chicago Admissions Office. He also serves as the President of the Young Presidents Organization's Century City Los Angeles Chapter, where he works to support and connect young business leaders.
In conclusion, Harrison Barnes is a visionary legal industry leader committed to helping lawyers achieve their full potential. Through his work at BCG Attorney Search, writing, and community involvement, he empowers lawyers to take control of their careers, develop their skills continuously, and lead fulfilling and successful lives. His philosophy of being proactive, persistent, and disciplined, combined with his focus on personal and professional development, makes him a valuable resource for anyone looking to succeed in the legal profession.
About BCG Attorney Search
BCG Attorney Search matches attorneys and law firms with unparalleled expertise and drive, while achieving results. Known globally for its success in locating and placing attorneys in law firms of all sizes, BCG Attorney Search has placed thousands of attorneys in law firms in thousands of different law firms around the country. Unlike other legal placement firms, BCG Attorney Search brings massive resources of over 150 employees to its placement efforts locating positions and opportunities its competitors simply cannot. Every legal recruiter at BCG Attorney Search is a former successful attorney who attended a top law school, worked in top law firms and brought massive drive and commitment to their work. BCG Attorney Search legal recruiters take your legal career seriously and understand attorneys. For more information, please visit
www.BCGSearch.com
.
Harrison Barnes does a weekly free webinar with live Q&A for attorneys and law students each Wednesday at 10:00 am PST. You can attend anonymously and ask questions about your career, this article, or any other legal career-related topics. You can sign up for the weekly webinar here: Register on Zoom
Harrison also does a weekly free webinar with live Q&A for law firms, companies, and others who hire attorneys each Wednesday at 10:00 am PST. You can sign up for the weekly webinar here: Register on Zoom
You can browse a list of past webinars here: Webinar Replays
You can also listen to Harrison Barnes Podcasts here: Attorney Career Advice Podcasts
You can also read Harrison Barnes' articles and books here: Harrison's Perspectives
Harrison Barnes is the legal profession's mentor and may be the only person in your legal career who will tell you why you are not reaching your full potential and what you really need to do to grow as an attorney--regardless of how much it hurts. If you prefer truth to stagnation, growth to comfort, and actionable ideas instead of fluffy concepts, you and Harrison will get along just fine. If, however, you want to stay where you are, talk about your past successes, and feel comfortable, Harrison is not for you.
Truly great mentors are like parents, doctors, therapists, spiritual figures, and others because in order to help you they need to expose you to pain and expose your weaknesses. But suppose you act on the advice and pain created by a mentor. In that case, you will become better: a better attorney, better employees, a better boss, know where you are going, and appreciate where you have been--you will hopefully also become a happier and better person. As you learn from Harrison, he hopes he will become your mentor.
To read more career and life advice articles visit Harrison's personal blog.