Last Updated: Jun 15, 2022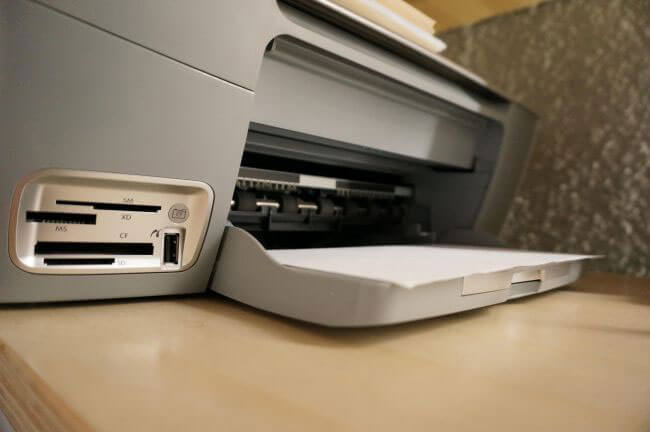 The best use of the cover letter is not to re-state your resume in paragraph form, but to anticipate questions that the recruitment coordinator or partners may have and to provide these answers in a concise, yet comprehensive way.
Here's what the law firms will want to know:
What you offer them:
Why should they hire you? Firms are interviewing attorneys because they have a problem. They have a need to fill. You have to be their solution. Yes, you went to an excellent law school and have terrific experience. You should state this concisely in the cover letter, but employers will already have seen this on your resume. In addition to your law school and the title of your firm, think about accomplishments that may not be on your resume (or something listed that you can expand upon, briefly). This can be something from law school or during your practice as an attorney.
What are your best legal attributes? The best way to tackle this issue is by quoting what third parties have said about you. If you have a quote from recent review that you feel illustrates your positive qualities as an attorney, include it in the letter. Did you receive specific praise from a client? Include it in the letter. You may truly believe that you are an exceptional attorney and you may be (let's face it, everyone states his or her greatness in a cover letter), but when your best qualities are represented by comments from third party, your assertions are validated.  
Why you are interested in other opportunities:
Sometimes you just want "a change," right? Well, that explanation is not going to cut it from the law firm perspective. Employers want to know that you have solid career objectives and a good "head on your shoulders." They tend to not hire attorneys that don't have a reasonable explanation for their job search, since this can reflect a lack of judgment. However, you need to be sure that this explanation reflects positively upon you. It's NOT a good idea to bash your current firm or come off as complaining or negative. The best reasons for seeking new opportunities should always be to better yourself as an attorney and take a step closer to your overall career objective.
Here are some good explanations for wanting to lateral to a new firm:
Geography: You needed to relocate. Perhaps your significant other obtained a position in a different city. Maybe you are seeking to be closer to family/friends, or returning to a place you once lived. If the firm you are applying to is in a different location, it is essential that you establish your connection to the area.
Practice Area: You are interested in expanding or narrowing your practice area. Your current firm is staffing you on a variety of matters, but you seek to specify your practice so that you can become an expert in one area. Conversely, if your firm is limiting the type of work that you're handling, you might be seeking to broaden your practice gain a greater exposure to more areas.
Growth: You feel that you have reached a plateau in a certain position and need to make a lateral move to enhance your growth as an attorney. Perhaps you are seeking a position that would allow you to conduct depositions or give you first or second-chair experience. Maybe you are interested in running your own cases or having greater client contact.
Platform: This is a particularly crucial area for Partners and for associates that are interested in developing business (which, honestly, should be the majority of you). Perhaps, you are currently at a regional law firm, but have opportunities to develop business from another state and are looking to lateral to a firm with a national presence. Or, you are at a specialty tax boutique and your clients have additional labor/employment matters that they would like to send your way, but cannot because your current firm does not support that type of business. In essence, you are seeking to lateral to a firm that has a platform that can better suit your clients and be more conducive to you developing business.
Your PAST Moves - Why you previously moved from XXX LLP to YYY LLP:
Again, employers want to see that you have good judgment. Every one of your lateral moves should make logical sense according to your career objective. All of the reasons mentioned above can also be used as explanations for past moves. Even if you have a number of lateral moves on your resume, the proper narrative can help your cause immensely.
However, if you previously transitioned to a new firm with a partner or group, this should be made abundantly clear in the cover letter (and on the resume, for that matter). If the partner you were primarily working for invited you along to his or her new firm, this speaks volumes about your value as an attorney.
What you are seeking in a new position:
Prior to the interview, firms will want to be certain that what you are seeking in a new position is something in line with what they can offer you. You can keep this concise, but you will want to reflect why a position with their firm will help you meet your career objective. Firms do not want to bring on a new attorney, spend a few months acclimating this attorney, and then have that individual realize they are not happy. You know what you want - and they are the type of firm you want.
Conclusion
Many recruitment coordinators will not read your entire cover letter. They will review your resume and transcript and see if those documents inspire any questions. Then, they will go to the cover. Anticipate the questions and make the answers easy to find. A great way to do this is by piecing the cover letter together in sections and giving each section a heading. Feel free to BOLD or underline section headings and important information.
See 6 Things Attorneys and Law Students Need to Remove from Their Resumes ASAP If They Want to Get Jobs with the Most Prestigious Law Firms for more information.
Employers can have a tendency to assume the worst. Law firms are continually inundated with solid resumes and gatekeepers are trained to look for flaws in the applications. If you can anticipate the questions they may have about your submission and use the cover letter to answer the "holes" on your resume in an efficient way, you prevent them from contriving their own explanations and give yourself the opportunity to be seen in the best possible light, and the best chance at securing an interview!
Frequently Asked Questions
 
How Do You Write A Cover Letter For An Attorney?
No matter where you are at in your career, if you are looking for a job at a law firm in our current economic climate, you are going to have a tough time. This challenge is not insurmountable, however, with the right technique and tools.
Despite the economic fallout from the COVID-19 pandemic affecting the legal job market, people still need legal advice and legal firms need competent attorneys to fill vacancies. 
You can get noticed and hired with a
persuasive cover letter
, regardless of your level of experience. This post will guide you through the essentials of how to write a great attorney cover letter for law firms you are applying to, whether you are a law student, recent graduate, or experienced lawyer.  
Cover Letters for Lawyers
To whom it may concern:
Make sure you get this right every time. There is a common mistake people make when
writing cover letters for law firms
: they focus so much on the body of the letter that they overlook the basics, like who and how they are addressing the letter. 
To
address a cover letter to a law firm
, follow these guidelines:
Know who you're speaking to. Take the time to research. You should address your cover letter to the person responsible for hiring at the firm you are contacting, such as a senior partner or hiring manager. The law firm's website might come in handy if you don't have this information, or you can contact human resources. 
Be careful with salutations. Salutations are a great way to show respect and prove that you took the time to personalize the letter. You will not impress your potential employer if you make mistakes in the salutation. If you are certain of the recipient's preferred gender identifying language, you can write the salutation as "Dear Ms. or Mr."; however, if you are not sure (and do not assume) or you do not want to use gender-specific language, simply write the person's full first and last name.
Double-check your spelling. When you misspell someone's name, they will notice, and even common names can be spelled in different ways. Make sure you get the basics right.
Introductory Paragraph
You want to accomplish two goals in the opening paragraph of your cover letter:  
Introduce who you are. 
Convey why you would be a good fit for this particular firm. 
In the first paragraph, include details about:  
Who you are. Are you currently a law student and if so which law school? Are you an associate at a certain firm?
Who you know. Mention any referrals or mutual acquaintances right away.
Why you would be a great fit for the firm. Include specific reasons, as you are looking for a way to create connections with the senior partner or hiring manager.
Body of Cover Letter
Your cover letter body is your opportunity to shine and to succinctly describe how you meet the requirements outlined in the job description. Provide a high-level overview of your legal education and experience in one or two paragraphs to demonstrate:  
Why do you want to work for this firm? Describe what makes you genuinely excited about the firm-whether it's an area of expertise you have, its reputation or mission, or your past experiences that will make you a good fit.
Why this firm should hire you. Make clear connections between your qualifications and the role you are applying for. Look closely at the job posting for qualities the firm is looking for, and then describe how you meet those needs. 
These types of qualifications could include:  
Past legal work experience or positions
Community service roles
Academic or research specializations
Publications
Relevant awards you have received
Your personal background
An Associate Lawyer posting describes the ideal candidate as someone with personal injury litigation experience, as well as someone who's confident, motivated, possesses excellent communication skills, and works well independently and collaboratively. They must be able to work well in a fast-paced office environment and take pride in exceeding expectations." 
The body paragraphs of your cover letter would detail your past personal injury litigation experience, as well as specific examples of how you have successfully communicated in a team and in a fast-paced environment.
Keep in mind that this is not the place to restate your resume-if you can grab the manager's attention here, they will look at your resume for those details. Your cover letter is a way for you to entice the reader to read your resume by providing context and highlighting how your experience aligns with the job requirements.  
Concluding Paragraph
The last paragraph is where you will succinctly close the letter, leave a positive impression, and close the loop. Be sure to include the following in your closing paragraph:  
Say thank you. Thanks for the reader's consideration can make a difference, so be grateful.
Assert your next steps. To avoid waiting indefinitely for an answer, it is fine to clearly outline how and when you will follow up on your application. If you say you will follow up at a certain time, be sure to follow through - and hold yourself accountable.
Provide relevant contact details. If these details are not already stated in the header of your letter, let the reader know how to reach you.
What Is A Lateral Attorney?
A lateral hire, which is also called lateral recruitment, is a
hiring process
that involves hiring someone who has some experience instead of hiring someone who just passed the bar exam and has almost no experience practicing law. A lateral hire may be an associate or staff attorney. After a period of time, an attorney could be considered for partnership. Some people view hiring lateral attorneys as cherry-picking, but when you consider the needs of clients and law firms, it makes sense.
In some ways, lateral hiring is similar to the hiring of new associates and staff for law firms. Job descriptions must be written well to attract qualified candidates. Resumes and cover letters are sifted through. Lateral hire candidates are interviewed. Screening of lateral hire candidates then begins.
It is important to eliminate candidates who will not fit your firm's objectives from the screening process. To get inexperienced help, you should look for lawyers who have recently passed the bar with little or no experience practicing law. However, you don't want this type of help. A new position may take some time for someone to get their bearings, but they know what they are doing. Essentially, you want to determine whether they are experienced in certain practice areas and possess certain skills, including the ability to use the legal tech adopted by your law firm, to assist your firm in reaching its overall objective and quarterly and yearly goals.
Are you expecting your
lateral hires to bring a book of business
with them? Consider the business development practices of your law firm even if the answer is no. Your lawyers are expected to build their own businesses to attract clients, is this something you require? Look for lateral hires who have a sense of entrepreneurship and are comfortable engaging with potential clients. In addition, they should understand how to tell the difference between clients who will make good clients for your law firm and those who will not.
It is the next step to verify their credentials once you have found one or more
lateral hires
you believe would fit in well. "In God, we trust...everyone else has a background check."
This is not necessarily a sign of mistrust. Phillip Asher, also known as Phillip Reynolds
, served 33 months in prison. The general public believed he was a lawyer despite not being one. A member of the public is certainly more susceptible to fooling than a
representative of a law firm
. It is your responsibility to verify bar numbers and ensure that your potential lateral hires are admitted to the practice area and are in good standing and that they are not subject to disciplinary proceedings or disbarment. Be vigilant. Remember that anything that happens after you hire them could harm your law firm's reputation. Bad PR is the last thing you need in addition to reviewing credentials, do not forget to check the online presence like on Yelp, Avvo, and even Google.
Besides checking credentials, check social media, Yelp, Avvo, and even Google. Online reviews should be taken with a grain of salt at times, but you can learn a lot from public posts, online behavior, and multiple reviews. We recommend you look past the first few pages of Google results. Articles from bar journals, articles published in magazines or on websites whose audience is lawyers, legal forums, etc. could easily appear on the first one or two pages. You will also find other information about your potential lateral hire if you keep moving back. Do your homework, though. Please ensure that any information you find regarding your potential new hire is indeed posted by your potential new hire or is indeed accurate.  
What Should A Legal Cover Letter Include?
The
cover letter is a sample of your written work
and should be brief (preferably one page), persuasive, well-reasoned, and grammatically perfect. 
A good cover letter
:  
Tells the employer who you are (e.g., a first-year student) and what you are seeking (e.g., a summer intern position);
Shows that you know about the particular employer and the kind of work the employer does (i.e., civil or criminal work, direct client service, "impact" cases, antitrust litigation); 
Demonstrates your writing skills;
Demonstrates your commitment to the work of that particular employer and conveys that you have something to contribute;
Shows that you and that employer are a good "fit;" and
Provides contact information so that the employer can get in touch with you by email, telephone, and mail.
How to Make Your Cover Letter Stand Out?
Especially during the economic impact of the Coronavirus outbreak, the legal industry is rapidly evolving, and
job seekers should set themselves apart in order to get hired
(unless, of course, you decide to start your own law firm). Here are five tips to ensure your
cover letter lands at the top of the pile
when applying for legal jobs, whether it is a traditional position or a job from home.  
1. Make It Personal
Making your cover letter personal is perhaps the most important tip for writing one for a lawyer. Being generic is a quick way to be forgotten because many of your competitors have similar education and professional experience. 
Highlight the reasons why you're the best candidate with a personalized cover letter. Identify any connections you have with the person you're writing to and demonstrate that you know them. To show that you have done your research, you can always write an article about the firm if this isn't possible.  
2. Prioritize the Positive 
Focus on your qualifications when writing a cover letter for a law firm
. You bring a unique set of attributes to the table, regardless of why you're seeking a new job right now. Emphasize these attributes. Highlight what you bring to the table, whether it's your skills, experience, passion, other legal careers, or relevant work experience.
As a
law student or recent graduate
, you may not have an extensive legal career to draw upon, but you can highlight positive things, such as technology skills, that can make you an asset. More and more law firms view technology as playing a significant role in their firm's future, with 83% of firms saying cloud technology is especially key to their survival. To a hiring law firm, being tech competent and familiar with certain cloud-based tools could be an advantage that sets you apart from other candidates.  
3. Get to the Point
Droning on in your cover letter will almost certainly have the opposite effect of what you are attempting to achieve. It is not the location to go long-winded, and being verbose will almost certainly backfire. Cover letters for attorneys should be short, to the point, and compelling—the goal is to be remembered and stick to one page.
Because you want to make a strong first impression on a single page, pay particular attention to your cover letter's sentence structure. Do you always begin your sentences with the same word? Are they all of the equal length? There should be some variety in there, therefore keep them interested.  
4. Set the Right Tone
The tone is crucial. While what you say in a cover letter for attorneys obviously matters, so does how you phrase it.
You should always maintain a professional demeanor while applying for any legal position. However, depending on the sort of law firm you're applying to, leaning more personal than business in tone may be beneficial. Tailor your tone to complement the law firm you're applying to. If you're applying to a large law office, for example, be more formal than usual. For a smaller boutique legal practice? Check their website to see whether they have one. Make it clear that you've read it and are familiar with the firm by matching their tone.  
5. Proofread

In the case of legal cover letters, there is no space for typos or grammatical mistakes. Do not provide hiring managers a reason to eliminate you—take the time to carefully proofread your cover letters. It is also a good idea to have someone else check your cover letters for you; you could miss any own errors.

Learn why attorneys usually fail law firm phone-screening interviews in this article: