Some attorney candidates do not fully appreciate the
importance of cover letters
. Instead, they assume that their resume will do all of the "selling." While resumes are certainly important, they are very limited in their format, content and space. Cover letters, by contrast, do not have any such limitations. Consequently, the cover letter is clearly the most effective opportunity to create a critical positive first impression and to successfully "sell" the candidate to the firm. Even when the attorney does understand the importance of a good cover letter, however, they often do not know how to write one properly. This is understandable, and it is also one of the reasons why at BCG Attorney Search all cover letters are typically written by our top tier recruiters. Thus, having your cover letter done by a top tier professional is clearly the best way to go if you want to maximize your chances of obtaining an interview.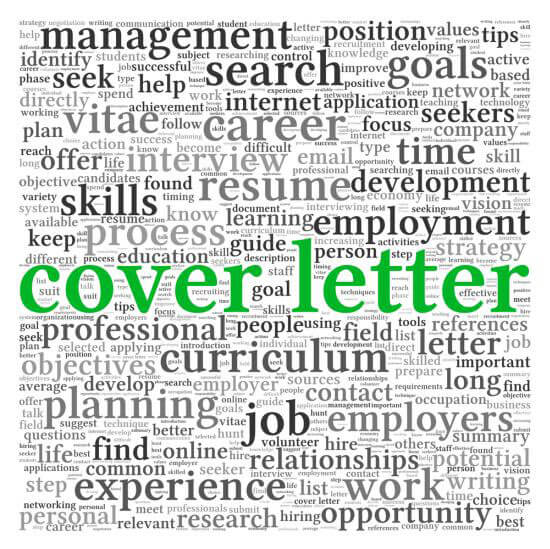 This is not always possible, of course. Accordingly, this article will provide a
general guide for attorneys
on how to construct a winning cover letter. Even where a candidate has retained a top notch recruiter - such as at BCG - it is to the candidate's advantage to have at least a general understanding of such letters. The letter or at least its content is likely to come up in interviews. Moreover, the best cover letters are not the ones that are written entirely by top tier recruiters. The best cover letters are written by top tier recruiters with substantial input from the candidate. Even the most practiced and brilliant recruiter does not possess the deep insight and knowledge that the candidate has regarding their own practice, experience, goals, reasons for looking, etc.
For this reason, I typically request that my candidates send me a 1-2 page summary on key topics related to their cover letter. I then use this information to help "personalize" the letter and make it more accurate, authentic and persuasive. Another approach that can be used is to obtain reference letters from the candidate's prior superiors and include this information as well.
The following is a general outline of what goes into an effective cover letter.
Introduction
Like all introductions, the one to your cover letter should be brief, persuasive and thorough. It should begin by introducing the candidate, including basic information such as practice area, level, current firm and the position sought. The introduction should then quickly summarize the primary reasons or points that demonstrate why you are a superior choice for the position.
Education
If you attended a stellar law school, this should be emphasized in this section (as well as in the introduction). It is also appropriate to include any truly impressive things that you did in law school (such as law review or legal aid). But in general this section should be kept to a minimum. This is especially true with respect to undergraduate activities. In addition, educational background is normally less important for partners than it is for associates.
Law Firm Experience
With a few exceptions, actual legal experience tends to be less important for partners than for associates. For partners, this section should focus primarily on what the firms will really care about -portable business. The cover letter is not the place to go into great detail on the numbers concerning the partner's practice (that comes later with the Business Plan). But it should at least include a general description of the type/industry of the partner's clients. If the partner has an impressive "household" name client, or if the partner shares an important client with the firm, then specific client names may be disclosed. The partner's billing rates should also be included, along with some indication of the partner's collections in recent years. Finally, there should be a reasonable, good-faith estimate of the amount of the partner's portable business.
With respect to associates, such information is necessary only in the rare instances where a senior associate has developed or could develop significant portable business. For most associates, the focus will be on the exact nature and level of responsibility of their legal work. Also important will be the associate's billable hours in recent years, as well as the specific areas of expertise that the associate has developed. This is also a good place to add information regarding the associate's "intangibles" such as quality of work, dedication, work ethic, good people skills and other valuable qualities. Citing positive reviews can also be very helpful.
Other Relevant Experience and/or Interests
This is the place to discuss a candidate's unusual - but still relevant - background (if any). For example, a corporate candidate may have worked as a CPA or for a major bank before law school. Non-legal backgrounds tend to be especially important if they are technical and the candidate is in IP.
Reasons for Looking
This is a critical section. Firms tend to assume - sometimes correctly but more often not - that
attorneys looking for a job
have some sort of "problem"- such as poor work quality, a difficult personality, a bad attitude, etc. This is the section in which that assumption needs to be dispelled and replaced with a strong, believable (and true) reason why the candidate is looking. A good way to start is to say (if true) that the candidate is performing well at their firm and they get along well with everyone. Ideally, you want to persuade the firm that the candidate does not have any significant problems with their firm - and their firm has no significant problems with them. If, however, there is such a problem, it will have to be dealt with delicately. This is especially true if the candidate is no longer working for whatever reason. This is also an area where a strong reference letter explaining the situation in a positive way could be of help.
The most common - and usually most effective - reasons for looking for associates include the desire to get into a different practice that is not offered by their current firm, a lack of work at their current firm, or a desire to get into a different type of firm for some sensible reason.
For partners (and sometimes senior associates), the primary reason for looking has to do with business development. Either something has happened at the current firm that is inhibiting the partner's ability to grow their practice, and/or there is something that the prospective new firm has that would allow the partner to grow their practice more effectively.
Conclusion
Like the introduction, the conclusion should be very short and summarize the most important reasons why the candidate is superior to the competition and thus should be interviewed. Finally, the contact information of the candidate or their recruiter should also be provided.
See 6 Things Attorneys and Law Students Need to Remove from Their Resumes ASAP If They Want to Get Jobs with the Most Prestigious Law Firms for more information.