BCG Attorney Search is a legal placement firm and not a legal recruiting firm. There is a huge difference. Read more about this here.
Question:
I am about to start looking for a new job, and I am entertaining the idea of using a legal recruiter. However, a friend of mine told me that her recruiter "fired" her after learning that she was using more than one recruiter. Is that how it works, and if so, how do I make sure I am working with the right one?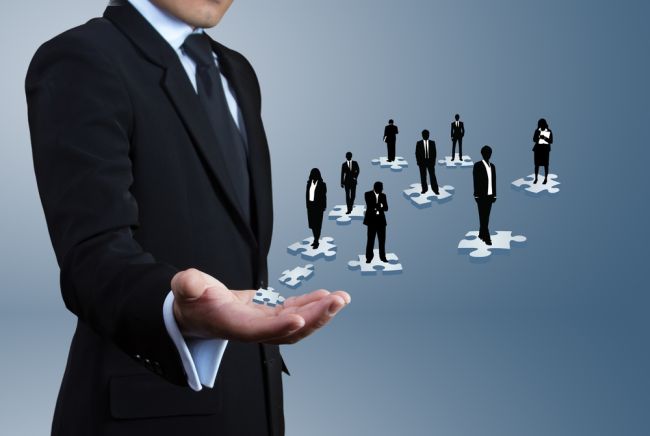 Answer:
You ask a very good question about using a legal recruiter, and although I cannot speak for all legal search professionals, here are my thoughts.
Legal recruiters are paid by the law firms into which they place candidates, and they are only paid if the attorney they present to the firm is hired there.
Because of this, recruiters are going to focus on helping those candidates that they think have the greatest chance of successfully placing into a new position.  
While no one is obligated to use only one legal recruiter for his or her search, there are a number of benefits to doing so, assuming the individual is willing to find the right professional who will work diligently on his or her behalf. It is basic human nature that most people are going to be more loyal and dedicated to someone who is loyal and dedicated to them, and this rule certainly applies to legal recruiting. When I represent someone who is invested in the process and dedicated to using my services exclusively, I will do absolutely everything in my power to get them as many new opportunities as I can. This includes spending significant time getting to know the candidate, putting forth the best possible resume and supporting materials to each firm, and thinking outside of the box to find hard-to-find opportunities at a variety of firms. Having said that, when I work with a candidate that believes he or she will have a better chance of hearing about "all of the opportunities out there" if he or she works with multiple recruiters, I will work with them and I will give them the best representation I can, but I would be lying if I said that I am equally as motivated to go the extra mile to help that candidate. Simply put, my efforts are going to be better served with a candidate who believes that I can provide them comprehensive representation instead of someone who will use whatever recruiter that calls him or her first about a new opportunity.
Make no mistake, I would never "fire" a candidate because he or she is using more than one recruiter, and I work with countless candidates who are also working with other such professionals. But I can understand why your friend's legal recruiter may have made the decision he or she made. A good recruiter spends an inordinate amount of time getting to know his or her candidates, putting together effective marketing materials for the candidate, researching the relevant market for the candidates, finding the best possible job opportunities and sticking with the candidate through the entire process. Given the time and effort that goes into properly representing a candidate to law firms, I can understand that some
legal recruiters
would focus their efforts exclusively on candidates that are dedicated to him or her.
I also understand the temptation to work with multiple recruiters. After all, many candidates believe that if they work with more than one, they increase the chances that they will be alerted to more of the job openings in the relevant market, because in their minds, it is not likely that one recruiter will have relationships with all of the law firms and therefore have knowledge of all of the openings. While this may be true (I do not necessarily believe that it is), doing some initial due diligence, finding one highly-regarded legal recruiter and developing a strong working relationship with him or her will exponentially increase the candidate's chances that the recruiter will go the extra mile to find them a new position. Many of the candidates with whom I have worked have done just this, and without exception, I have given each of them 110% of my effort and attention. Not only have I placed the majority of these candidates into exciting new positions, but they have remained good friends that come to me for advice and information on the market for years to come.
With regard to your friend, I am sorry that her recruiter "fired" her, but I encourage her to take a good look at the other recruiters with whom she is working. If she has concerns that one or more of them is not doing a comprehensive job then instead of finding additional recruiters to fill in the gaps, she might want to consider taking the time to find one recruiter that will help her through the entire process. I feel very strongly that this will do nothing but increase her chances of exhausting the market and finding the best opportunities for her practice area and career goals.
As for you, I encourage you to do the same. Make no mistake, I understand that putting all of your eggs into one legal recruiter's basket requires having a great deal of faith in that recruiter, but there are plenty of very capable, experienced and loyal recruiters that do this job with the best of intentions, and using one of these recruiters is going to be far more beneficial than using six random recruiters who happen to be advertising a few jobs here and there.
No matter which route you choose, I wish you the best in your job search.
See the following articles for more information:
How much do legal recruiters make?
Learn the answer in
this related article
.  
BCG Attorney Search is looking for driven recruiters to join our team. BCG Attorney Search covers the entire United States, Asia, Europe and the Middle East. We offer first-rate training and coaching, pay top of market commissions, pay our recruiters as employees and not independent contractors, and offer medical insurance and other benefits. Additionally, BCG is the best known brand in the industry and is part of a 200+ employee legal employment company. We offer a supportive cooperative atmosphere and provide you with everything you need to be the most effective recruiter possible (continually updated internal job database, massive advertising support, incredible back office support, and many other perks designed to ensure you match every possible candidate with every available position).