BCG Attorney Search is a legal placement firm and not a legal recruiting firm. There is a huge difference. Read more about this here.
On a daily basis, recruiters serve as agents for their candidates, with different degrees of success. What exactly is involved in effective and efficient agency on behalf of a client, and what should you look for in a recruiter/agent? In this article, we'll discuss some of the most significant components of effective agency:
A
dvocacy,
G
oodwill,
E
thics,
N
avigation,
C
ompetition, and
Y
ield.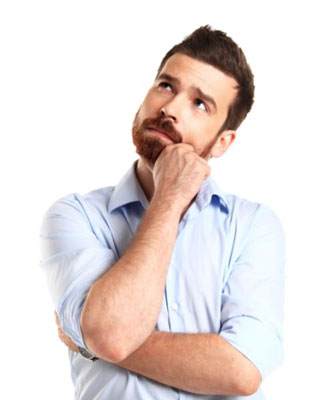 Advocacy
The ability to advocate on behalf of a client is one of the most significant characteristics a recruiter must possess to serve as an effective agent. When clients are looking for agents, they seek out individuals who possess the skills to serve as strong advocates for their causes. Strong advocates always keep the best interests of their clients in mind, and a good recruiter will always act in the best interests of the client and not their own self-interests. Advocacy also involves a high level of personal interest and commitment to the client. An effective recruiter will look beyond the surface and take the time to listen, probe, ponder, and ask the questions that will ultimately bring about an understanding of the client's goals, motivations, fears, and major accomplishments. Armed with what might be described as the client's special "nuances," a recruiter serving as the client's agent will be better equipped to more effectively market the client. And because these nuances are often vast and varied, marketing them effectively allows the recruiter to bring to the client a larger pool of opportunities.  
Goodwill
From an agent's perspective, good will is the capital the agent earns with a client based on prior performance, excellent representation, and delivery of high-quality services/goods.
A recruiter serving as an agent delivering high-quality candidates to firms earns the firms' trust.
The resulting established goodwill allows the recruiter to "cash in" later when representing additional candidates to the firm based on the recruiter's excellent record for delivering high-quality candidates. This goodwill may in fact put one recruiter's candidates before another's. Thus, when seeking a recruiter, a candidate should be mindful of the recruiter's reputation for excellent representation and relationships with law firms in the marketplace. Goodwill is also capital the recruiter earns with candidates for having represented them in the most professional manner, producing the best results, which may later result in referrals of other candidates to the recruiter/agent. In turn, the representation of those excellent referrals to law firms promotes further goodwill among candidates and law firms in the community. Goodwill is the intangible force that drives the entire recruiting process.
Ethics
Whether an agent is trustworthy, fair, and honest is the single most important factor a client should consider when engaging his/her services. When representing a client throughout the hiring process, a recruiter may be faced with one or more ethical dilemmas, and a client must be able to have confidence that the agent has good judgment and will act fairly and ethically based on his/her evaluation of whether an action is right or wrong. When faced with ethical dilemmas, a good recruiter will often do a self-evaluation of his/her thinking, many times seeking out a third-party perspective. The recruiter may even call his/her colleagues to get an objective read on whether he/she is contemplating a correct move on behalf of the client. In many cases, recruiters have to make very tough decisions. The best recruiters consistently "self-evaluate" in the area of ethics and have an overriding conscience that disallows compromise in this area.
Navigation
Similar to a pilot's anticipating a cross country trip, a recruiter/agent must have excellent navigation skills and the ability to effectively map out the best and most strategic course for the client, seeking to avoid potential perils and pitfalls en route to transitioning a client to a new position. Good navigators are products of significant training and preparation. An effective recruiter comes to the table with a variety of resources on hand to help him/her navigate on behalf of the client. These include, among others, the ability to listen effectively, excellent research skills, knowledge of the legal market, a broad base of contacts, excellent marketing and follow-up capabilities, and strong negotiation skills.
Competition
Competition for jobs in top-tier law firms can be fierce. Some firms may interview 5-10 highly qualified candidates for one opening. To a large extent, good recruiters, like good athletes, are competitive and often (and sometimes unknowingly) display characteristics that can be found in good athletes. These characteristics include sacrifice, commitment, dedication, hard work, a strong work ethic, focus, the ability to overcome obstacles, resiliency, and the drive to continually seek out a way to succeed. A competitive edge allows a recruiter to foresee and overcome obstacles, anticipate the next step in the process, and stay focused on the ultimate goal—getting the client a new job.
Yield
Finally, an excellent recruiter/agent will produce the yield or a healthy return for his/her client, which will in most cases involve a new and exciting alternative position. But in some cases, the yield or healthy return for a client may be to stay put or follow an alternative opportunity that may not involve the agent's direct representation at all. Thus, yield and advocacy (discussed earlier) go hand in hand, and the yield of an agent's labor will be reflective of the agent's advocacy and concern for the client's best interest. The yield should be reflective of the client's best interest both in the short term and the long term, taking into account the future aspirations of the client to insure the move is a good fit for years to come.
These components drive the most successful recruiter/client relationships and, when present, ultimately bring about the best long-term results for candidates and law firms.
See the following articles for more information:
What separates the
best legal recruiters
from the rest? Find out in
this related article
.  
BCG Attorney Search is looking for driven recruiters to join our team. BCG Attorney Search covers the entire United States, Asia, Europe and the Middle East. We offer first-rate training and coaching, pay top of market commissions, pay our recruiters as employees and not independent contractors, and offer medical insurance and other benefits. Additionally, BCG is the best known brand in the industry and is part of a 200+ employee legal employment company. We offer a supportive cooperative atmosphere and provide you with everything you need to be the most effective recruiter possible (continually updated internal job database, massive advertising support, incredible back office support, and many other perks designed to ensure you match every possible candidate with every available position).