If you are a law student, law school graduate, or law firm employee, it is crucial to research potential employers before an interview. There are many reasons why researching a potential employer is important for law students and law graduates. Suppose the company has had any recent layoffs or significant changes in the management structure. In that case, it can be beneficial to know that information ahead of time not to waste your time interviewing with them. Another reason why employers are helpful is because there may be policies that would affect how things work at the company, such as whether employees have access to their own office space or what type of benefits package they offer.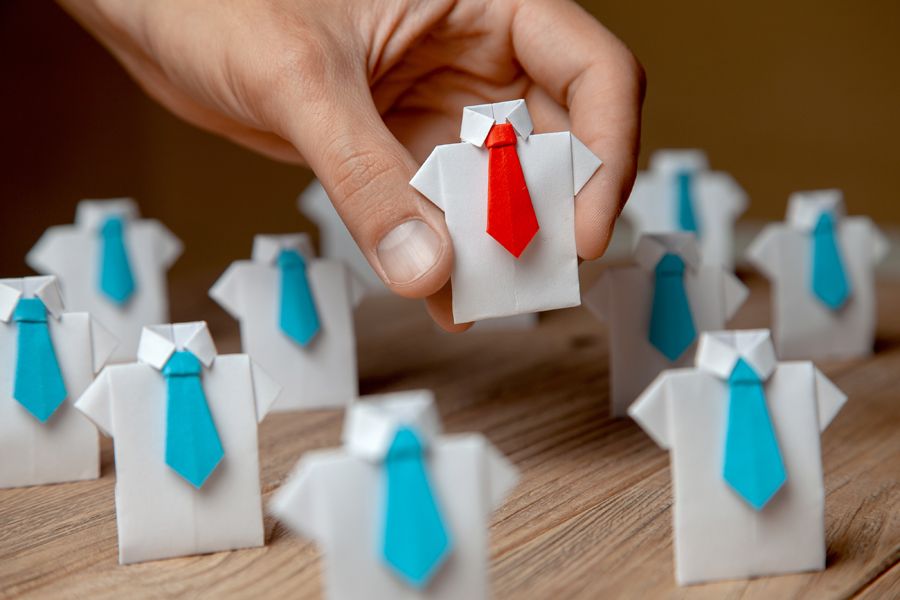 Learning about these aspects beforehand will help your chances during an interview and make sure you find the best law firm during your job search.
Researching law firms
will also help law students and law graduates learn how to research potential employers in the future when they are looking for a different type of job or even their next career after working at the law firm. By researching law firms now, it can serve as a practice that will be useful later on down the line once law students and law graduates get into the working world.  
What Is A Potential Employer?
Potential employer
 means any employer to which a prospective employee has made an application, either oral or written, or forwarded a resume or other correspondence expressing an interest in employment or law firm.  
12 Ways To Research A Potential New Employer
One of the top ways job seekers can get hired is through networking, an essential aspect of the
job search process
.
Social media platforms can help you get a job
in various ways, whether you network in person or online.
Here are
12 methods
(some conventional, and some a little more "out of the box") for researching a potential employer to get a complete sense of everything they have to offer and then make an informed, confident decision if this is the place for you:
1. Check out the website
When researching a company, you will probably start here, but do not simply glance at the home or "about" pages and consider your research complete. Scrutinize the site to get a sense of the organization's mission and culture and its overall health and direction. It is vital to look for successes and red flags or challenges so that you can get answers to those questions during your interview or before accepting a new position.
2. Look at their social media
After exploring a company's website, it is natural to follow all of its
social media channels
. What type of content does the firm post? How are their audiences engaging with them, and what kind of feedback are they receiving (see the comments section for this)? How do they position or brand themselves on social media? What is the tone they are setting in that professional space?
3. Search press releases
PR is another component of the organization's branding strategy. What type of news and messaging does the organization promote? Does it seem that the public should know what it prioritizes? You can use press release databases (like PR Newswire, for example) to get a feel for the organization's most recent and most important accomplishments (which are also good talking points in the job interview) and what the company is most proud of.
4. Ask about company culture
It would help if you asked your interviewers straightforward questions about the culture of the company. However, you can also tap into your network for any insights. You should also ask this question if you encounter any other employees (past or present) during your interview process.
5 . Read online reviews
If you are looking for a new job, you can
look online to see what others have said about the company
, from former employees, clients, and partners. The goal here is to find out about their professional reputation in your industry or field and understand how they operate, their strengths and weaknesses, and in general, what people think about the company.
6. Set up Google news alerts
It would help if you did this prior to your interview, so you are prepared with any recent news as talking points, but setting up a Google alert or any other online news alert will notify you whenever your organization is mentioned in the news. You can also see what other organizations or news outlets are saying about the employer (which is often more useful than the one-sided promotional message you get in a press release).
7. Sign up for their newsletter
During the job search process, job seekers often overlook this little "hidden gem," but many companies and organizations send out daily or weekly newsletters filled with their latest news, events, industry insights, and other info. Getting an inside look at what is happening inside the company in real-time is a great way to learn more about what is going on.
8. Check out the financials
This may take a bit of digging, but in some circumstances where you may be a little uncertain of the company's financial footing (or perhaps you are wondering about what kind of a budget you might be working with or even the long-term stability of your department or the organization in general), finding out as much as you can about the company's financial health is an invaluable exercise. Generally, organizations (such as public universities) make this information readily available on their websites. Still, you may have to be creative and search public records databases or business bureaus in other cases.
9. Work your contacts
Get to know the employer better by tapping into your network. By simply asking around, you will find out so much about an employer.
10. Size up the competition
Another strategy often overlooked is looking at another company's website to find out more about your potential employer. The first step is to know who your biggest competitors are in that field. That is an excellent question to ask during the job interview if you are not sure. Identifying a few competitors will enable you to assess their performance, successes, and challenges against your potential employer. What are your potential employer's strengths and weaknesses? Where do they excel over their competitors, and where do they fall short? Employers should be viewed in light of the broader industry context and against their competitors to understand better what they are all about, where they are positioned in the market, and whether or not they are on the right track.
11. Read bios of leaders
It is crucial for a company's leadership to set the tone for its culture and, more broadly, guide its employees toward specific goals and priorities. Please spend some time researching the company's top leaders -- their social media profiles, LinkedIn groups, news articles, anything they have published, etc. Ensure your understanding of what they are "all about" and their general professional philosophies so you can determine whether or not their "vision" and leadership styles are in line with the kind of environment you are seeking. Can you thrive under their leadership? Just looking at what they have done so far motivates, excites, or inspires you? How do they seem to care about the organization and its people? Keep these things in mind as you conduct your search.
12. And also those of your interviewers
It is also important to note that similarly researching your interviewers to investigating the company's leadership is another beneficial research exercise to conduct before your interview. Take some time to read up on the people you will be interviewing and note some of their more exciting facts. During the interview, you need to get a sense of how they work, lead, and involvement in the organization, but you also need some potential talking points or questions to ask.  Your candidacy will be strengthened if you demonstrate that you have done your homework.
See Also:
The Ins and Outs of References and Ensuring You Get a Good One
How Do You Research A Law Firm?
To stand out from other law school graduates who wish to become lawyers, research attorneys and tailoring your training contract applications to each firm is a must.  
The Law Firm's Background Information
Make sure to find out the following points for law firms that interest you:  
Which of those areas of law is the firm strongest in/known for?
Who are its clients?
Where are the offices located?
Who are their main competitors?
The firm's employment history and defining moments – whether it has merged over the years?
The number of partners and fee-earners.
The diversity of its legal staff – how many of its partners are female or from an ethnic minority background.
How, where, and why is it growing?
Big news from the last year to two years – Regarding any notable cases or transactions, new offices, new clients, effects on the economy, any mergers with other law firms.
What can the firm offer that is unique compared to its competitors?
What is the culture of the firm?
The Firm's Training Contract Structure and Offering
Find out:  
How many trainee lawyers the firm takes on each year?
Whether it offers secondments to clients or its overseas offices during the training contract?
What university degree background and qualifications are required – does it have a minimum requirement?
What competencies and specific skills are needed?
What does the recruitment process involve – the type of application, assessment centers, types of interviews?
Contact details for applying.
The training contract or vacation scheme application deadline
How does its trainee starting salary and pay on qualification compare to other law firms
Whether it offers any perks or benefits, e.g., gym membership, pension, bike to work scheme, retail vouchers.
Whether trainees are given a chance to do pro bono or corporate social responsibility (CSR) work, such as volunteering at a legal center.
What can you know about the partners who will be interviewing you from the firm's website or their LinkedIn profile: what area of law do they specialize in, did they train at the firm?
About its retention rates after qualification.
The Law Firm's Culture and Appeal
You need to:  
Find out about the firm's core values and aims.
Investigate the firm's reputation.
Think about how the firm likes to see itself – how does it portray itself on social media?
Find out if socializing among staff is encouraged, e.g., Friday night drinks, netball, or other social gatherings.
Think about how you view the organization – what attracts you to the firm?
Ask yourself why working for the firm is appealing.
Sum up what struck you about its culture, work, clients, and training.

Social Media Tips For Legal Job Seekers or Potential Employer
Following are the
social media
networking tools for legal job postings or job openings:  
1. SlideShare is recommended for interview preparation.
LinkedIn hosts SlideShare for presentations, infographics, documents, and videos. SlideShare has endless educational content on law topics under the category of law, which you can share on your social media profiles and educate yourself on in your free time. Twitter and LinkedIn are also great platforms that law firms and lawyers are now heavily invested in. You can use them to track trends and topics discussed and shared by law firms and industry leaders. You will be able to bring up these topics during interviews.  
2. LinkedIn offers networking opportunities
LinkedIn gives you access to a firm's profile, as well as the profiles of its attorneys, including your interviewers (if they have profiles). By connecting, engaging, and initiating conversations, you can discover potential job opportunities. Throughout the process, you can find out who may help you and establish a few contacts so that you have familiar names and faces before you begin. You can also use LinkedIn to find out which rising 3Ls at your school were summer associates at your target firms and which attorneys at your target firms graduated from your undergraduate and law schools. Making connections with these people can provide valuable insight into what it is like to work at the firms.
You can make connections on LinkedIn to find people who have gone through the process and give you some insider tips and tricks. This could come in handy during your job hunting.  
3. Using Twitter, LinkedIn, and Facebook can help you stand out from other candidates.
Social media platforms like Twitter, LinkedIn, and Facebook allow you to share your insights and opinions on any topic, as well as participate in conversations on the official pages of firms and lawyers.
Social media is a tremendous networking tool for learning more about your target summer firms and making connections to land a summer associate gig or other legal jobs.
As you pursue a legal career, approach it professionally, but do not be afraid to explore everything it offers.  
Impress Potential Employers In 7 Ways
Particularly when job searchers meet a potential employer, they need to make an excellent first impression.
Making an excellent first impression on a resume
or in an interview is possible by implementing a few key points.
A candidate only has one chance to make a first impression. Several hiring managers from various industries were asked one question, "What impresses you when interviewing a candidate to hire potentially?" Here are the following pointers:  
Have A Good Attitude
A potential employer will be impressed by your positive attitude over someone with more skills and a negative attitude, even if they have more experience or specific expertise. Hiring managers believe that a candidate with a good attitude is also willing to learn and be a better team player.  
Target Your Resume
This is great job search advice.
Focusing your resume on a specific position
allows you to highlight all of your relevant talents to that particular employer. And addressing particular things on your resume will be important in an interview.  
Dress Professionally
Dressing professionally is essential in legal industries. Wearing the appropriate attire demonstrates your professionalism to employers. Dress correctly throughout the interview process and put your best foot forward. Recruiters want to know that you take the hiring process seriously and make a strong impression, even if the company has a casual dress code.  
Research The Specific Job Role And Organization
Before an interview, a candidate who has done their research will impress a hiring manager. The employer will see that you are looking for more than just a job, but a career with longevity when you research the company in advance.  
Ask Questions During The Interview
In an interview, prepare to ask two questions, no matter the industry, organization, or position title. Ask questions that demonstrate your interest in the organization. For instance, "Can you give me more information related to your company's training?"  
Lead With Your Strengths
Absolutely! You need to put your best foot forward. How are you different from the other 30 candidates?  Identify your strengths and talk about them confidently.  Be prepared to answer questions about your weaknesses, so be sure to tie your answers into how you have overcome them or turned them into a positive opportunity.  
Show That You Are Someone Who Takes Initiative
Showing initiative after an interview is an excellent way to show a hiring manager you are proactive. It is also essential to ask the hiring manager about their career during an interview.
Interviews can be intimidating or challenging at times
.  Having the right preparation and confidence will help you succeed. Finally, smile! Employers like to see a smile. It shows that they are capable of being a friendly colleague.     
Conclusion
As law firms and law students alike join social media platforms like Twitter, LinkedIn, and Facebook to showcase their expertise and connect with prospective employers or colleagues, you must do the same. These three sites allow law school students to share insights on anything from law topics to current events. Use this information and research about your target summer firm(s) to make connections before interviews, so you have familiar names when they come up during job openings. This will help you stand out amongst other candidates for any open position now or later!
See Also:
Understanding Social Media and Using it to Boost Your Career