As a Recruiter, I really enjoy helping friends from college, friends from law school and non-traditional candidates. I have worked with and placed several friends that I went to both college and law school with. Interestingly enough, two of these were plaintiff-side Labor & Employment candidates. One was a plaintiff-side Labor & Employment attorney who had worked at two plaintiff-side Labor & Employment firms in New York City, and I was able to place her at a defense-side general complex litigation boutique in Silicon Valley, where she ended up doing both general commercial litigation and labor & employment / employment litigation. She eventually landed at Hunton Andrews Kurth, a national, multi-office Am Law 100 firm. This is particularly impressive, given that she started on the plaintiff-side, and at such small firms. The other is, as mentioned, also a plaintiff-side Labor & Employment, and perhaps less impressively or less uniquely, I placed him at another plaintiff-side Labor & Employment firm in DC. However, his background is quite un-traditional, so in that sense it was still a unique placement.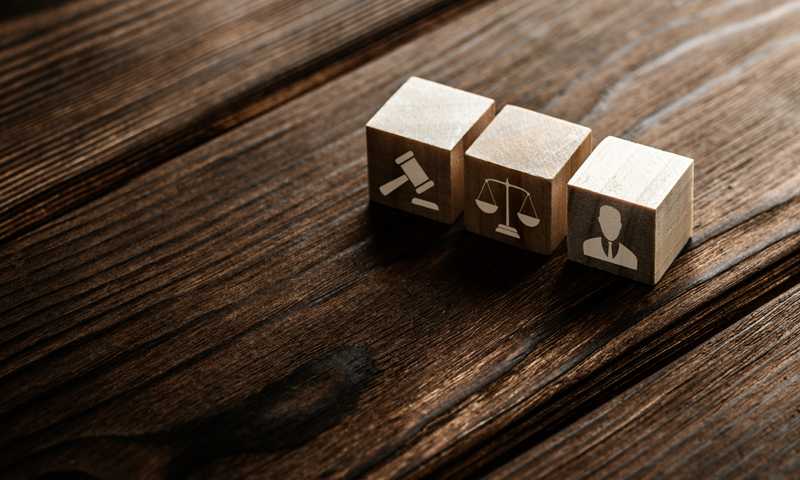 In terms of the candidate's background, he went to law school with me at a Top Three law school, and went to a top public school for his undergraduate studies (also similarly to me!). He did well at the top public school in college, graduating with distinction, and was on the dean's list during his time there. During law school, he was very, very focused on public interest. He did several public interest-focused fellowships and clinics, including an employment clinic for lawyers for civil rights, and did an externship with the American Civil Liberties Union. He is also diverse. All in all, his background was very public-interested oriented, and so it is probably no surprise that he ended up at the American Civil Liberties Union in New York after graduating from law school, where he did a post-graduate fellowship in public interest law. He then went to the New York City Commission on Human Rights in New York, before landing at his current firm, a plaintiff-side Labor & Employment and ERISA boutique firm in DC. His firm is well-respected in the plaintiff space, and he has gained a lot of really great, substantive experience there. However, he had only been at the firm for a year and a half when we started searching together, and has of course only worked at a firm for a year and a half out of five years since he graduated from law school. I really wasn't sure how firms would view his public interest background, and his long stints at non-firm, public interest agencies. However, this candidate of course had stellar credentials, and his background screams plaintiffside Labor & Employment. So, I figured that we could, if we were lucky, find him a great plaintiff-side Labor & Employment firm that he could lateral to.
That is, of course, exactly what we were able to do! I started submitting this candidate to firms in early to mid November, and only submitted him to a couple of batches of firms. I knew that defenseside firms likely wouldn't be interested in him, given his plaintiff-side and public interest background, so I mostly submitted him to plaintiff-side Labor & Employment and ERISA firms, and threw in a couple of defense-side firms into the mix, just to see what would happen. All in all, I submitted this candidate to only seven firms total (one of these seven was one of the plaintiff-side Labor & Employment firms in New York that my college friend worked at before going to my defense-side general complex civil litigation boutique in Silicon Valley!). Very quickly after submitting the candidate, I got a call the week of Thanksgiving from a partner who ran his own plaintiff-side Labor & Employment boutique in DC, who really liked my candidate's background and wanted to interview him ASAP, since he had been interviewing a lot of people recently and seemed like he was about to extend an offer to another. So, I arranged a call between the partner and my candidate the next day, the day before Thanksgiving. My candidate didn't even have time to prepare for the interview, but it seemed like it was going to be a casual conversation. Crazily enough, while the conversation was casual and mostly focused on my candidate's experience, the partner liked my candidate so much that he gave him an offer I believe on the spot! This is especially crazy because they didn't even have the chance to speak over video or meet in-person. It's very unusual that a firm extends an offer after just one phone call.
My candidate was very excited about the offer, and happened to have a friend of a friend that used to work at the firm, as well as a friend of a friend that was currently at the firm. After speaking with these connections as well as the partner another time, he decided that he really liked the partner, the firm and the opportunity, and he accepted! Usually things don't work out as quickly as they did in this case - it's very hard to get an offer after only having applied to seven firms and having interviewed at one! But I'm so glad that they did and I couldn't be happier for the firm or my candidate. It seems like a perfect match on both ends!