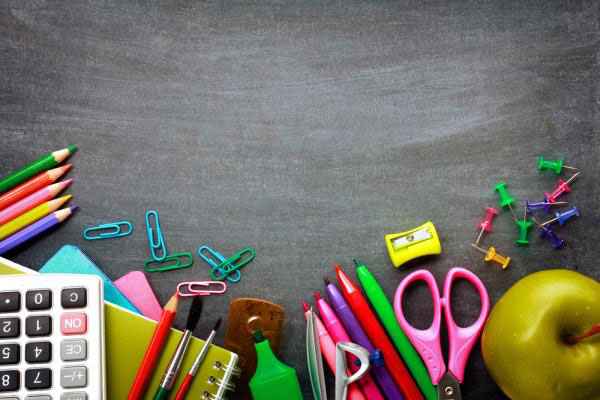 First Impressions Count—Big Time
You've heard it a million times, but here it is again: First impressions count. This applies to your wardrobe, your office, and the way you speak in the halls and in the lunch room. You never know whom you will meet with on any given day and who may just stop by your office or stop to chat as you grab a cup of coffee. And, believe me, that inappropriate tie or off-color comment in the hall from your first week in the office will be mentioned again and again—even years later. Lawyers never forget.
Your Wardrobe
Always look pulled together. Business casual may have swept the nation, but it will mean different things in different offices. Be sure you are not dressing more casually than the attorneys senior to you. This really does mean neat, clean, pressed, and appropriate. No sandals, flip-flops, shorts, or Hawaiian shirts! Wear the appropriate outerwear as well. Unless there is a blizzard outside, you should have a dress coat to wear with your suit, not a parka. You should also have a decent briefcase to take to meetings; it need not be the most expensive leather briefcase in the world. The black canvas briefcases and messenger-style bags work just fine, are weather resistant, and usually expand to hold plenty of documents.
So you have to work on weekends; and you think because you feel bad enough that you are working instead of playing that you can just roll out of bed, skip the shower, pull on clothes from the laundry pile, and show up at work; right? Don't do it. You never know who else will be in the office! Remember: neat, clean, pressed, and appropriate. Jeans and sneakers are fine on the weekend, but don't skip the shower and basic grooming!
Your Office
Your friends all seem to think you have a great personality, and you want to express yourself at work. Is it appropriate to do so with your office décor? Check around and see what is considered appropriate for standard office décor at the firm. The senior partner may have diplomas, a nice piece of art, and/or photos of the family. Deal toys may have a place of honor in an M&A attorney's office. The road warrior down the hall may have a snow globe collection from every airport in the 50 states and beyond. In your office, start conservatively and then add something that expresses who you are; but remember, anyone in the firm, even the occasional client, may spend some time in your office, so don't put out anything you aren't willing to explain or that would cause embarrassment on your walls or shelves!
Neatness counts in your office as well. Don't emulate the attorney on the next floor who has seven years of documents and periodicals stacked from floor to ceiling on every available surface. It is only mentioned in whispers in the hall how nervous this makes everyone (what if a crucial originally executed document is in the middle of one of those piles—not to mention the health and fire hazard). Instead, follow the advice in The Paper Chase section below, and inspire confidence in your supervisors and colleagues every time they step in to your generally neat and organized office.
Don't leave old coffee cups and food containers from last week teetering on top of papers on your desk. You will eat at your desk, but get rid of the evidence as quickly as possible. (Tip: Never leave food containers in your office wastebasket over the weekend. The garbage is rarely collected on Saturday and Sunday; and by Monday, your office will have that telltale smell. Use the wastebasket in the kitchen instead.)
Your Work Product
Again: neat, clean, and appropriate. This rule applies to all the documents, emails, faxes, and voice mails you produce each day as well. Your work should not be mangled or have coffee stains. It should be properly formatted and proofread. You should have copies of any memos, documents, calendars, checklists—whatever it is—collated, stapled, or clipped for everyone at any meeting you are attending. Your messages to others, whether electronic or voice, should be professional and as brief and to the point as possible. Check and double-check email addresses and documents before you send them to anyone, and think through voice mails so you sound prepared instead of flustered on the phone. Beware of the Reply to All selection on your email!
The Paper Chase
The
practice of law
is filled with paper, even if much of it travels through cyberspace now rather than in hard copy form by overnight courier services. A given transaction can have several thousand original and often signed documents. Litigation can involve warehouses full of documents, although these are often reduced to boxes of discs. There are agendas for conference calls and meetings, checklists, contact lists, proposals, client presentations, background materials, research memos, briefs, agreements, cases, statutes, etc. And it all has to be created, distributed, edited, and preserved.
Word Processing
If you haven't learned to type, you had better start now. At most firms, you will do a substantial amount of typing of everything from emails to briefs or agreements. You will also need to be able to format documents, mark changes, and create new versions as documents are edited. Don't be shy about getting the help you need from the training staff. If you are typing changes yourself, that means there is no time for a secretary or the word processing department to be involved; so you had better know what you are doing—especially at 3:00 a.m. on Saturday with a partner or client waiting to see the changes. Again, ask for the extra training, and be sure to show up and learn from it!
The Paper in Your Office
A good deal of the paper that accumulates in your office will need to be kept in the client's files. Don't wait until the stack looks as daunting as Mt. Everest. Keep the paper moving. This may mean putting Post-It notes with file names on each piece of paper and giving them to your secretary or the file clerk or legal assistant (depending on who is responsible for filing in your office) on a daily or weekly basis. Originals should be sent to the files immediately and marked appropriately. If you need a "working copy," have a copy made as soon as you receive it so you can write on it or keep it for reference in your office. Mark your copies in the upper right-hand corner with your initials and the date. Then when you are cleaning out your office at the end of a deal or case, you know you can throw away those copies because you sent the originals to the file (didn't you?). The firm will have file folders and file drawers for your use. Use them. You should be able to put your hand on any document quickly. If you can't, you are not managing the paper well enough.
The Administrative Paperwork
On top of all of your legal work, the firm will have plenty of administrative paperwork for you to fill out as well. It always has a due date. It may be staff reviews, health benefits forms, contact updates, your bio for the website—whatever. Get it in on time. If you have a question about filling it out, call the person who sent it, and ask your question before the deadline.
This rule also applies to your expense reports for meals and travel. Some firms now have deadlines (such as two weeks after the travel occurred); and if you miss the deadline, you will not be reimbursed. This is your money, and you want it back; so get the expense reports in right away.
Staff is Not a Synonym for Serf
You will be working with secretaries, legal assistants, word processors, mailroom personnel, cashiers, payroll accountants, human resources managers, security guards, and office cleaners. This is only a percentage of the staff members who keep a firm running. Just because you graduated from law school and have an office doesn't mean you can lord it over anyone in a staff position. These people support the firm and support you in servicing the clients. They are not your servants or slaves. Keep in mind that the staff has often been there for years and will be there for years after you have moved to another firm. Be polite. Ask for assistance. Be considerate of everyone's time. With the staff on your side, you can literally move mountains for a client if needed.
Even as a junior attorney, you will be supervising the work of others, such as legal assistances, law clerks, and secretaries. Communicate clearly and precisely what needs to be done. If you want something done a particular way or in a particular order, be clear and upfront about it. No one at the office can read your mind (only your mother can do that). Be open to suggestions for those staff members with more experience than you; one of them just might have a great idea.
You should expect people to do their jobs. If a staff member does not seem to be performing as you would expect, as a junior attorney, you should speak to a more senior attorney for advice on dealing with the situation. You are generally not in a position to fire or reprimand someone. There are procedures for reporting unsatisfactory performance, and you should follow them.
Life at the Bottom of the Totem Pole
Law firms are inherently hierarchical. As a new lawyer, you may be surprised to learn you are even lower on the totem pole than staff members. Many partners and senior associates would rather have an experienced legal assistant, secretary, and billing coordinator than any number of first-, second-, or third-year associates assigned to their matter.
At most firms, the junior attorney on a matter is responsible for administrative matters such as:
Creating and maintaining all contact lists for a deal or case;
Creating and maintaining any calendar of important dates or closing checklists;
Managing all documents and maintaining the files;
Setting up and scheduling all conference calls and meetings both internally and with clients or opposing counsel;
Distributing documents, information, drafts, etc., internally and to clients and opposing counsel;
Ordering the food and beverages for meetings or late-night sessions;
Ordering the cars for clients and attorneys;
Making plane reservations;
Scheduling extra staff assistance in the evening or on weekends;
Bringing copies of any documents to meetings or conference calls for all of the other attorneys and clients;
Carrying all the documents and binders to court or a meeting out of the office;
And many other administrative tasks;
and then there is the legal work:
Legal research;
Drafting agendas, schedules, calendars, and checklists;
Writing briefs;
Drafting documents;
Proofreading;
Comparing drafts or forms of the same type of document; and
Reviewing document.
You have to do the legal work yourself. Some of the administrative work you can delegate to staff members, but remember, it is your responsibility to follow up and see that it gets done—correctly.
Time is Money
You've heard it said that time is money. Well, at law firms, that is especially true, because most firms charge for their services in three- to five-minute increments. This means your time notes (the descriptions of what you worked on for which client and for how many minutes) are the direct link between income for the firm and your paycheck. Most firms have a computer program into which you or your secretary enters your time notes. Do not get behind in your time-note entries. If your time notes are not submitted on a timely basis, client bills do not go out on time, and sometimes the payroll department will hold your paycheck until they are done. Nothing will bring a partner to your office faster than being behind in your time notes (you do not want unhappy partners coming to your office). Find a method for doing your time notes and stick to it. Do not leave at the end of the day until they are done. Some attorneys enter the notes directly into the computer after each task; some have a piece of paper and jot down the information after each task for a secretary to enter; some dictate their notes into a secretary's voice mail at the end of every day. Whatever your method, get your time notes in on time!
This Little Piggy…Stayed Home
Law firms provide any number of perks to keep you working around the clock: meals, cars to and from the office, technology allowances, BlackBerries, cell phones, etc. Many an associate has run afoul of the rules regarding charging these expenses to the firm or clients by thinking of these perks as a free buffet provided for your enjoyment. You'll hear stories of associates charging outrageous dinner bills with thousands of dollars of wine or renting helicopters to bring their sunglasses that they left in the office to them in the Hamptons. Don't let this be you. Remember, someone at the firm and someone on the client's side are checking every single charge and expense report and keeping a tally of your expenses. Your charges will not get lost in the shuffle; rather, they will be carefully scrutinized. Follow the rules. Don't be a pig. Pigs get fired.
inFIRMation Management
You spend a substantial portion of your time at the firm. There are things that are appropriate to share and things that are not appropriate to share with your colleagues.
Keep people informed
Those staff members and attorneys you work with on a regular basis should always know where you are. Whether you are running late, meeting a client, or making a court appearance, if you are not in the office, you should, at a minimum, let your secretary know where you are and the reason you are not in the office. You don't have to reveal the details of your dentist appointment—just where you will be, for how long, and when you expect to be back in the office. If you will be unreachable for a period of time, that should be made clear as well.
If an assignment is taking longer than anticipated, you should let the assigning attorney know as soon as possible how long you think it will be delayed and why. If you are taking time off, you should inform your supervising attorney and those staff members or other attorneys you work with as soon as possible so work assignments can be reassigned if necessary.
Keep personal information close
You will become friends with some of your colleagues and friendly with others, but this does not mean everyone at the firm should be informed of all of your personal business. You will occasionally need to take care of a personal matter at the office and may need your secretary's assistance with a fax or to send a package. Do not expect staff to work on your personal matters, but an occasional request can be made. Do not spend all of your time on personal phone calls (close your door if it will be a longer call) or Internet shopping. (The firm knows where you go in cyberspace.) Keep your voice down in the hall if you don't want everyone to know what time you got home last night and with whom. And remember, it is best not to forward those wacky (and not always PC) animated emails you get from your friends to anyone at the office.
Be the Best Lawyer You Can Be
You graduated from law school. You took the bar exam. You are a lawyer (although you may be waiting to be admitted), and you want to be a good one. Senior attorneys and partners want to know that you are interested in the law, in the issues, in the client's matter. If you are eager and interested, they will want to help you learn. Ask for background information. Ask about any complexities you don't understand. Ask what words you've never heard before refer to. Ask your questions. But don't do it during a meeting with the client or opposing counsel. Wait for a time when you and the more senior attorney can speak privately and without pressure.
If you are having trouble understanding an assignment or can't find what you think you've been asked to look for, don't wait until the assignment is due to ask for further direction. No one wants you to have spent hours heading in the wrong direction (remember, time = money). Again, ask for more information, clarification, direction, more details. The better you understand the expectations, the more you will be able to meet them. The better your work product, the more top-notch assignments you will get. The better the assignments, the more you'll learn.
Soon, you'll be a mid-level associate teaching
Junior Associate
101 to a new group of graduates.