Regardless of whether or not you are in the midst of a job search, taking the time to thoroughly and quantitatively catalog your legal work experience to date can be a highly beneficial exercise.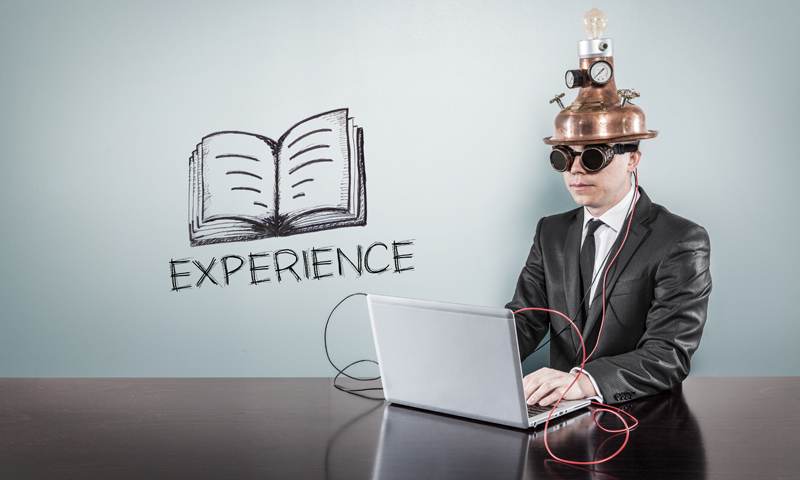 Regardless of whether or not you are in the midst of a job search, taking the time to thoroughly and quantitatively catalog your legal work experience to date can be a highly beneficial exercise.  I'll start first with a few examples of what this might look like depending on your practice area, and then discuss the benefits of doing this in the context of both an active job search or as a useful metric for making yourself a better attorney.  
Corporate and Real Estate
: Typically called a "deal sheet" or a "list of representative matters," most transactional attorneys will have a 1-2 page list of their most recent and/or most significant deals, ideally separated into specific categories such as "M&A," "Finance," "Restructuring," or whatever transactional subcategories are appropriate to the type of work the attorney has done. 
Essentially an extension of a corporate attorney's resume
, helpful details also include the total value of each matter and
the attorney's role or tasks performed on each matter (e.g., served as first chair on an acquisition of the assets of Company A by Company B, valued at $50 million dollars).
If you are currently conducting or thinking of embarking on a job search as a transactional attorney, firms will request a deal sheet the majority of the time, so it is a good idea to keep one up to date as you progress through your career so that you do not have to scramble to put one together when the time comes.  
Litigation
: Most firms will not request or require a representative matter list from their litigation candidates, however I still find that it is extremely helpful for litigation candidates to do a survey of all their past work to list the cases they've worked on and the tasks they performed for those cases.  Helpful information for each case will include the type of case (e.g., contract dispute, fraud, securities litigation, etc.), the type of court (e.g., N.D. California, First Court of Appeals of Texas, etc.), and the attorney's role or tasks performed in the case (conducted percipient and expert witness depositions, drafted motion for summary judgment, second-chaired jury trial, etc.).
Even if you do not submit the full list to firms, having a catalog of your
past work will help you quantify your experience and explain to a potential future employer what value you bring to the table in your resume and cover letter.  "Conducted over 15 depositions of percipient and expert witnesses in state and federal commercial litigation matters" sounds much more impressive and concrete than a bullet point that simply says "deposition experience."  Creating and having such a list on hand is also going to be invaluable for interview preparation, as you will inevitably be asked to describe your work experience in particular areas, and it is easy to forget or omit important aspects of your work if you have not recently thought about them.
Additionally, if you have a mix of general class action business litigation experience as well as a decent amount of labor and employment litigation experience, you can pull the most relevant information from your representative matter list to create different versions of your resume to target job listings seeking different experience.  Your resume will be the first (and perhaps only) thing a hiring partner sees from your application, and so you want to convey as best as possible how your experience fits with the job listing and the particular practice group to which you are applying.  This is much easier if you have created a representative matter list beforehand.
Patent Agents and Attorneys
: Patent practice is quite specific, and most patent practices will often specialize in servicing particular types of clients in particular technical areas.  Thus, the hiring partners in any given patent practice will want to know the depth and extent of a candidate's experience with the technologies most relevant to themselves and their clients.  If you are a patent agent or attorney, you should put together a list of the patents you have drafted and office actions and appeals you have worked on, categorized by particular technical area (e.g., Software: drafted 25 patent applications, responded to 10 office actions; Wireless Technologies: drafted 5 patents and responded to 2 office actions).  You should also
make sure to have a writing sample
, preferably
a published patent application, for each technical area in which you have expertise
, as firms will often want to see how you grasp and present the technical issues as well as get a sense of your general writing ability.
Why This Is Helpful
:  Cataloguing your experience in this manner is obviously helpful in your job search for a number of reasons.  If you are a transactional attorney, a deal sheet will likely be a required element of an application.   But even if it is not required in your practice area, as I mentioned above, a catalog can help you tailor your resume and cover letter to a particular position.  It will also help you prepare to discuss your experience in an interview generally, as well as help you identify the strengths and weaknesses of your experience to date that may require explanation – for instance, you may have extensive briefing experience as a litigator but lack deposition experience, and this may come up as an interview question.
Even if you are not on an active job search, taking the time to catalog your experience can help you generally in your legal career.  It will help you identify what aspects of your experience may be lacking so that you can actively seek out work on future matters that will broaden your experience and make you a more effective attorney.  It can help you identify particular types of matters that you enjoy more than others, which is useful in focusing on a specialty as you become more advanced in your career or, alternately, it may prove a catalyst to request a different type of work if you realize you are being passively pigeonholed in a particular practice area that you do not enjoy or may not be sustainable at your current firm in the long run.
With how busy most attorneys are, it can be easy to get mired in responding to day-to-day tasks and making the next bonus check without ever bothering to take a step back and look at the progress of your career to date as well as your broader goals for the future.  At the end of the day, however, your career is your own, and you will be doing yourself a favor if you take the time to catalog your experience to date to see where you stand and, more importantly, where you want and need to go in the future.  And of course if you conclude that you need to move on from where you are right now, your friendly neighborhood legal recruiter is there to help you out.