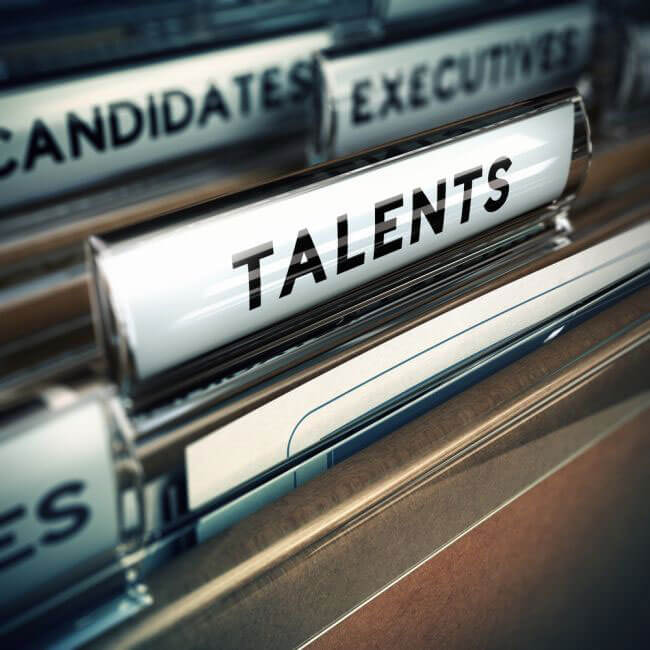 The first step is the introduction and evaluation stage. When I first introduce myself to a candidate, I also go through an initial evaluation to determine which openings, if any, are viable opportunities for the candidate. As I have written elsewhere, to be a strong patent agent candidate with the broadest array of opportunities, you must have: (1) an advanced degree (preferably a PhD) in a technical area that is in demand in the patent agent market, such as electrical engineering or chemistry; (2) registration with the patent bar; and (3) at least 2-3 years of patent prosecution experience. Candidates that are lacking in either requirement (2) or (3) will be limited to a handful of opportunities that do not expressly seek the missing requirement. Candidates that lack both of these requirements are essentially impossible to place in any major firm, so I must regretfully explain that I cannot help them on their job search. After the initial evaluation, I obtain more information from the candidate so that I can prepare a list of firm opportunities that fits both their credentials and their interests. I call this the "Firm List."
The second major part of the process is the candidate's selection of which firms to apply to from the Firm List. Once this is done, I collect the documents I will need from the candidate to prepare each application (resume, cover letter, undergraduate and graduate transcripts and writing sample, preferably a patent they drafted).
For the third step, I then prepare the application and accompanying materials for each selected firm using the information I have obtained from the candidate, as well as the information I have accumulated in my years of practice as a legal recruiter regarding the market and particular firms and opportunities.
The fourth step, also known as the "wait," is one of the most difficult. This is because this step is entirely out of the hands of the candidate and the recruiter. It is each law firm that will decide how and when it will respond. When I first send out applications, I inform each candidate that while some firms respond quickly (as in a few days), most firms will take weeks and even months before they respond. Moreover, sometimes (and not infrequently) firms will never respond to an application. This helps to make their expectations more realistic. Recruiters can try to hurry the process along with follow-up calls and emails to the firms, but I have found in my practice that, absent special circumstances, this is not usually very effective.
If you do receive a positive response from a law firm, you will proceed to the fifth step, or the initial interview. This has been thoroughly covered in other articles by me and other recruiters.
If your initial interview goes well, you may get a special sixth step that appears to be primarily limited to patent agents and possibly IP associates. I call it the "test" step, as it seeks to test the candidate in some way. Not all firms use this step, but the ones that do take it seriously. Examples of some of the "tests" I have seen for my candidates includetravelling to the firm's headquarters to take a written 2-hourtest on the candidate's area of technical specialty, which is then graded on the spot and is used to determine whether the candidate will advance to interviewing certain senior partners later that day. Another example is a "take home test" where the candidate is asked to explain their doctoral thesis in physics, biochemistry or whatever their specialty in terms that can be understood by a normal person. In yet another example, the test will give the candidate the choice of either pretending it is early medieval times and preparing a patent application for the long bow, or pretending it is the distant future and preparing a patent application for a special cold-resistant buggy to ride around on Pluto. In other instance, the candidate was asked to evaluate complex patents and explain them during an interview.
The seventh step, should you get that far, are all of the follow-up interviews. Again, these are better covered elsewhere.
Step eight is usually a questionnaire that seeks information about a candidate's background. It is often used as the basis for a "background check," and it will typically involve questions about criminal convictions, credit and bankruptcy, past residences and aliases, prior lawsuits, and so forth. Its purpose is to essentially identify "red flags" regarding a candidate's past and character.
Step nine is the one you most want to reach, of course – the offer stage (assuming you get enough votes and you pass the background check).
Lastly, there is the offer negotiation and final decision stage, which has also been covered elsewhere.
How much do legal recruiters make? Learn the answer in this related article.
BCG Attorney Search is looking for driven recruiters to join our team. BCG Attorney Search covers the entire United States, Asia, Europe and the Middle East. We offer first-rate training and coaching, pay top of market commissions, pay our recruiters as employees and not independent contractors, and offer medical insurance and other benefits. Additionally, BCG is the best known brand in the industry and is part of a 200+ employee legal employment company. We offer a supportive cooperative atmosphere and provide you with everything you need to be the most effective recruiter possible (continually updated internal job database, massive advertising support, incredible back office support, and many other perks designed to ensure you match every possible candidate with every available position).