Let me start by saying that it is, unfortunately, very, very difficult for a Recruiter to place an unemployed Associate or Partner candidate at a law firm. Whether the candidate was laid off, fired or left the firm on his or her own accord, sometimes for a very good reason, future potential employers will assume the worst. The employer is much likelier to give the candidate's previous firm the benefit of the doubt rather than the candidate, and will think that the candidate doesn't play well with others, is a quitter, produces low quality work product, etc. Candidates who are unemployed will often do better applying directly to firms, or applying through internal referrals at firms, rather than going through a Recruiter.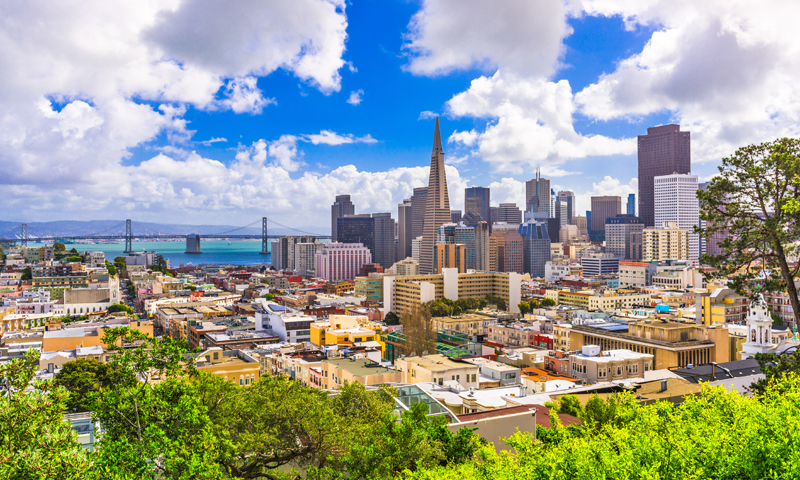 However, there are some exceptions to this general rule. An unemployed candidate with a book of business may still get substantial traction through a Recruiter. A candidate whose practice is very niche, high-level and desirable may also be able to easily overcome the fact that he or she is not currently employed (think, land use, real estate transactional, tax, etc.). And, as was the case with the candidate that I just placed, an otherwise very well-credentialed candidate with sophisticated experience and a good reason for being unemployed may also still be marketable through a Recruiter.  
I recently worked with and placed a candidate who had left her firm in March, due to her own personal / familial difficulties (which she was not afraid to discuss with me or in an interview with a firm, if necessary). She was Class of 2016, at a top Am Law 100 firm, doing financial and securities litigation and white collar defense (very sophisticated, high-level work) and graduated in the top of her class from law school. She both spent her 2L summer at the Am Law 100 firm that she had recently left, and was with the firm for around two and a half years, a good amount of time to really build up her experience, skills and expertise. This candidate also had two references from the Am Law 100 firm that she recently left, and listed both on her resume. I think that this is a very smart idea. You or your Recruiter can explain in your cover letter that you do have very positive references from the firm that you recently left, but actually seeing the names, titles, phone numbers and emails of specific Partner references on the resume can really help an unemployed candidate's case. I recently placed another very impressive unemployed candidate, and he too had listed around four or five Partner references on his resume, from his Top Am Law 100 firm, and I think that this really made a difference for him as well.  
This candidate also did not mind me sharing in the cover letter that I drafted for her the reason for her departure from her firm in March. I think that if possible, being able to list a reason for no longer being at your firm can really help, because as mentioned above, if you don't do so, you will leave the firm guessing, and the firm will unfortunately normally assume the worst.  
This candidate was also quite reasonable in her search, even though she hadn't really been searching before we connected. She had taken a few months off to deal with her personal life, and was now ready to jump back in and hit the job search ground running. Although this candidate was somewhat selective in the types of firms that she approved, she did approve firms of all sizes, boutique, mid-sized and Big Law. I think that for an unemployed candidate, this is the best thing that one could do for oneself, as the truth of the matter is that Big Law firms are probably going to be the most hesitant about and skeptical of unemployed candidates, and they also have the luxury of considering the cream of the crop candidates that are still employed at their Big Law firms.  
This candidate did end up getting two interviews - one at a top Am Law 100 firm, and another at a high-level boutique firm filled largely with Big Law refugees, who had likely burned out of Big Law but were still looking to do high-level, sophisticated work. Interestingly, the Partner at the Am Law 100 firm that conducted the initial phone screen of my candidate knew one of her references at her old Big Law firm, and said that he would call that reference to ask about my candidate, but ended up passing on her before even connecting with her reference. I really do think that this is because he or the other Partners at the firm decided that it wasn't worth the risk to take on a candidate that had left her firm.  
Fortunately, the boutique firm that also interviewed her was very, very interested in her background, pedigree and experience, and once I told them the reason for my candidate leaving her old firm, they never asked about it again. They didn't even ask about it in my candidate's callback interview, despite the fact that she met with more than five different attorneys during her callback! I think that this is because this firm is a lot more open-minded in terms of work-life balance, and realizes that an attorney's personal life can indeed interrupt his or her work life, and is accepting of this fact.  
My candidate went through two in-person interviews with the boutique firm, and they ended up extending her an offer. The base that she was offered is actually not too far from the top-paying, Cravath-scale firms, and the firm's billable hour requirements are only 1,600 hours! I think that this is exactly the sort of opportunity that my candidate was looking for - the opportunity to jump back in, get high-level, sophisticated litigation and trial experience, but without the pressures to grind out 2,400 hours a year. She is very, very excited to be joining the firm in a little less than a week, and I couldn't be happier for her! I know that she will excel at her new elite boutique firm home!