Harrison Barnes' Legal Career Advice Podcast - Episode 13
Listen to Why You Might be Better Off Being an Average Attorney Than Trying to Be an Exceptional One Podcast
If you are reading this, you are probably an average attorney.
Do not despair—most attorneys are average. If you are not an average attorney now, the odds are that you will be a mediocre attorney in the future. If you are an average attorney now, it is likely that you will always be an average attorney. You may start out as someone who seems destined to be an exceptional attorney, but end up an average one. Alternatively, you may begin your career with expectations that you will be an average attorney and end up an exceptional one.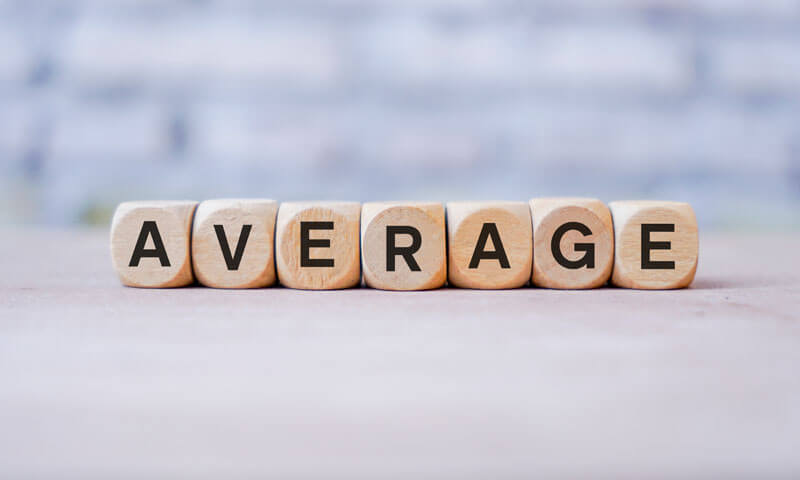 This may not feel good to hear—but it is the truth. The odds are stacked against you that you will be anything more than an average attorney. What this means is that half of the attorneys you encounter will be better than you—and some much better.
It is up to you how you accept being average. People react to being average in different ways, which I will discuss in a moment. I can tell you what you need to do if you want to be something other than an average attorney—but most people won't do it. And that's okay, because being average could be your key to a long and happy career.
Average Attorneys Are Happier
I want to make something clear right away:
There is absolutely nothing wrong with being an average attorney
. I have been a legal recruiter for 20+ years, and the more I observe the world, the happiness of attorneys, and so forth, the more convinced I am that being an average attorney is just fine. You might be happier and have a longer career if you are an average attorney, rather than an attorney striving to be the best.  
One of the most interesting things that I notice on an ongoing basis is that the attorneys who seem to stick with the practice of law the longest—the ones who are the most well-adjusted, have the happiest families,
the fewest health problems
, the fewest substance abuse problems and the longest careers practicing law—are, in fact, the attorneys who are the happiest being average. In contrast, the attorneys who are exceptional or want to be exceptional are often those with the most health problems, the worst family lives, and
are the most unhappy
.
Attorneys outside of major cities who are surrounded primarily by attorneys satisfied with being average are far more likely to be happy than attorneys in major cities surrounded by attorneys who are not satisfied with being average and constantly trying to be something else. From my experience,
attorneys outside of major markets
tend to be happier, practice law longer, have stronger families, and fewer problems than attorneys in major cities. It is my belief that much of this has to do with not being surrounded and constantly reminded of the fact that they are not exceptional. Attorneys in smaller markets will often be more satisfied with themselves and their lives because they are not surrounding themselves with people, stories, and images that remind them of their lack of exceptionalism.
Striving to Be Significant
For many attorneys, the problem with being average is that they simply cannot bring themselves to accept that truth. Attorneys constantly hear about other attorneys who are not average, and this can bring out a
profound sense of competition in them
. I hear about incredibly successful attorneys all the time. I do not practice law anymore—however, if I did, I might be bothered by this because I am a competitive person. If someone is competitive, they are far more likely to be bothered by others' successes than if they are not.
Everyone wants to be significant in some sense. The drive to be significant seems to be ingrained into our DNA for many of us. We want others to think positively of us and to do things that make us valuable in the eyes of others and society. Some people will find their significance through their religion and following its rules. Others will find significance through how many followers and likes they get on social media. Many find significance through their families or their friends—or even from their material possessions. Attorneys tend to find significance through their salaries, the quality of their law firm, the quality of their clients, their education, and more. People go to great lengths to look significant to others. This drive for significance blinds many of us and prevents us from enjoying life and just being happy.
The sad fact about our drive for significance is that none of it really matters. Fifty years after we are dead, no one is likely to remember us. We will be gone, and new people will have taken our place. Try as we might, whatever effort we put into looking the best and being the most important to others in this life will be meaningless in the end. We are the product of hundreds of thousands of years of evolution, and we know very little about our relatives from fifty years ago—much less 100.
All day long, my email lights up with various alerts from businesses and publications, Instagram, Facebook, LinkedIn, local news, and more. These alerts are about associate salaries and bonuses, partner compensation, executives getting multimillion-dollar bonuses, pictures of people on exotic vacations, people writing best-selling books, and more.
If I was an average associate in most areas of the country, I might find myself envying other associates who are making giant incomes that I could never hope to make. I might feel like I was not doing enough.
When I see pictures of people I know enjoying levels of success that I could never achieve, I have the choice of whether to be bothered by this or not. I live in Malibu, California, and I am surrounded by people who are extremely successful—one of my acquaintances who I used to see socially quite often recently sold his company for $350 million. Being around these sorts of exceptional people all day every day reminds me that I am quite average in comparison.
I will never forget the first law firm I worked at. Every single one of the partners in the law firm was divorced. Many had substance abuse and other problems—yet they were successful attorneys. The reasons for their divorces, personal problems, and more stemmed from the fact that being exceptional at practicing law mattered to them more than anything else. These attorneys worked extremely hard at being exceptional, and they paid a major price. The price was that other areas of their life suffered. No one can give everything to one area of their life without being sacrificing something from another—especially successful attorneys.  
What It Takes to Be Exceptional
If you want to be exceptional at practicing law, there is really no other way to do this than to
catalog all of your weaknesses
and then work maniacally to fix every single one of them. In order to
be outstanding at being an attorney
, you need to know everything you can do to be better at your job. Assuming you are in a law firm, this means that you will need to:  
Get a position with the best law firm you can and never stop trying until you are with the best law firm possible. One woman I placed has a $3 million book of business. She is in her late 40s and dreams of working in a much more prestigious law firm than her current one. She has been trying to get into this law firm for at least 15 years and has continually gotten more and more business and improved herself in her pursuit.
Bill as many hours as possible. Attorneys are judged and compensated and advanced in major law firms based on their ability to bill lots of hours. Billing hours is what it is all about. If you want to succeed and be successful in the largest law firms, you need to bill as many hours as you can.
Get as much business and as many large clients as possible. Getting business from major clients is extremely important in major law firms. If you want to be successful, you need to get business from the largest clients you can and get them to spend as much money with your firm as you can.
While there are a lot of factors that go into
being successful in major law firms
, these are the most important things. The people who do these three things the best are the ones who make the most money and are viewed as the most valuable. If you want success in a major law firm, you need to sacrifice everything you can to do these three things better than anyone else—even if it means destroying your health, social life, family, and happiness. The more you sacrifice, the more likely you will succeed, according to the laws of success in major law firms.
Everyone Needs a Purpose
Even though I talk about "happiness" and a lack thereof for the large law firm attorney, many attorneys do find happiness in large law firms. The work and mission of working in a large law firm gives them a sense of purpose and motivation. Having a mission and something to live for gives these attorneys a sense of meaning in their lives. Everyone needs a sense of meaning. Having problems to solve, something to do, and a reason to get up every morning makes our lives more meaningful and interesting.
Something that I have noticed quite frequently is that people who do not have much to do often have the most trivial problems and the most issues.
I know a family of three sisters that you would think would be the happiest you can imagine. When the girls turned 25, they were all given millions of dollars to last them for the rest of their lives. None of the girls worked, and they all proceeded to become extremely unhappy in short order. Two of the girls got married and divorced by their mid-thirties. One of the girls moved to a remote, exotic island and followed a "guru" there who promised a recipe for happiness after she got divorced. The other girl had a series of affairs before getting divorced and then had problems with substance abuse and other issues. Both divorced women continually go to a series of therapists, take lots of psychiatric drugs, and more. The third woman—who was quite beautiful when she was younger—gained so much weight that she can no longer exercise or keep herself up and never married. All three women are extremely unhappy and spend their days finding trivial reasons to complain and feel sorry for themselves.
Did having lots of money cause the issues these women are suffering from? I doubt it. When I knew these women as young students, they were all extremely happy. They had a sense of purpose in completing school. They were youthful, vibrant, and hardly ever negative. But when they got out of school and had nothing to do, the problems gradually started creeping in and then took over their lives. They went from being happy to unhappy, even with their newfound riches. I believe the main reason for their unhappiness was a lack of purpose. If you have nothing to do and nothing to keep you motivated, then you are likely to be unhappy. Instead of achieving anything in their lives, these women had no purpose.
The father of these women is extremely successful, and I am sure he believed he was doing the right thing by setting them up with money and giving them the freedom to not have to work. However, what he gave these women was not necessarily all that positive. While this man is out and about in the community earning lots of money in his businesses and promoting himself and various causes, his daughters have no purpose. They are rich and do not need to do anything, but this has taken away their ambition. Instead of having business problems to solve and be motivated by, these women manufacture all sorts of personal problems. Instead of being exceptional at anything, they have made themselves into victims.
The problem with trying to be an exceptional attorney inside of a law firm is that the price of doing this is quite steep. Any form of exceptionalism and being good at something comes with a high price. You need to sacrifice and do what the average person will not.
Whatever the sacrifice, having a purpose is something that motivates us and gives our lives meaning. If you do not have purpose, then you may end up like the three sisters who are aimless and unhappy. The worst thing anyone can do is take away your purpose for existing.
However, I would submit to you that maybe you should not care so much about being exceptional—as long as you have purpose.
Reality Check
It is not easy to be exceptional. First of all, out of 250+ law schools in the United States, less than 5% of these are in the "Top 10" of all law schools. Moreover, out of these top 10 law schools, not everyone gets in the best law firms or earns the highest salaries. Out of the top 10% of all law schools, the majority of these graduates
do not get positions inside of the top law firms
. If you are not part of this elite group, you really should not care. The majority of people are not either.
Secondly, there are very few positions in the most prestigious law firms compared to the number of positions in law firms across the country. Just because you are not with a major law firm does not mean you should be unhappy. Most attorneys work with average law firms.
Third, even if you manage to go to a top law school and work in a top law firm, the odds are very good that you will never be a partner there. You will likely go in-house or be a partner in an average law firm.
Fourth, even if you do make partner in a prestigious law firm, you will likely be a non-equity partner and never an equity partner—or asked to leave when you do not generate enough business.
Most attorneys are average and will never reach the heights of success they hear about other attorneys reaching in the legal profession. Similarly, most stockbrokers are average. Most athletes are average. Most businessmen are average. Most doctors are average. And it is okay to be average—in fact, as long as you have purpose in what you are doing, you are likely to be happier being average than you are worrying yourself with trying to be exceptional all the time.
The Choice Is Yours
You are the one who gives what happens to you meaning. You decide what things mean.
One of my relatives went to Harvard, and several of his classmates and friends went on to do really important things like write great novels, become U.S. senators, and extremely successful leaders in business. When this man was in his fifties, he told me how badly he felt about himself because so many of his peers had become incredibly successful compared to him. He seemed to believe that he had the right to be unhappy because his career was quite average in comparison.
Regardless of where you went to school or who you know, most people are average. This man had a fine career and enjoyed himself a great deal. He did well for himself and was successful—just not as successful as the people he knew. He still had a purpose. The problem was that he was competitive, and he decided that because he was more average than exceptional that there was something wrong with him. Because of where he went to college, he was surrounded by people who achieved more.
The secret is that you get to decide what things mean. If your values say that you must be the most successful and look the best to others in order to be happy, then you are never going to be as happy as you could be. How are you judging yourself and those around you? Are you judging yourself with the belief that you need to be in the top 1% or you do not deserve happiness? Are you judging yourself according to a standard you may never be able to achieve?
If you are not as successful at practicing law as you would like to be, it is probably because you did not work as hard in college and law school, or you are not working hard enough now in your firm. Or you might just not be smart enough and be in the wrong profession to begin with, especially if you are demanding of yourself to be in the top 1%. Being successful as an attorney has a lot to do with how intelligent you are—just like being a professional basketball player has a lot to do with how athletic you are and the natural skills you are born with.
Because most attorneys are average, constantly hearing about successful attorneys makes many attorneys feel inadequate and insecure. Because they feel this way, they often quit the practice of law, change their practice setting, numb this pain by abusing substances, or try to find other ways to distract themselves.
In my opinion, valuing extreme success as an attorney is not a good practice. If you are average, or even above average, how you feel about yourself and your value to the world will never measure up. Ideally, you should be satisfied with being average—because you most likely are.  
Conclusion
The secret to being successful at the practice of law is not being exceptional—it is to be the best you can be. Your success as an attorney will come down to the messages you tell yourself about what success means for you. If you measure yourself according to an impossible standard, you may never be successful—but you will have purpose. Use this purpose to put your head down and produce. The more sacrifices you are able to make in your career and life, then the more successful you are likely to be—but only the
external measurements of success, like money and prestige
.
Your goal as an attorney should be to enjoy yourself and be happy. You should only measure your success according to what works for you. There is nothing wrong with being average. Your ability to be more than average is a function of how much pain you have tolerated in the past and are willing to tolerate in the future—and also what natural abilities you may or may not have. Being average will likely make you far happier in the long run than pursuing exceptionalism and the high price that comes with it. You only live once and are going to die and be forgotten. You should seek to enjoy your time here in the best way you can—and that might very well mean being average.
About Harrison Barnes
Harrison Barnes is the founder of BCG Attorney Search and a successful legal recruiter. He is extremely committed to and passionate about the profession of legal placement.
His firm BCG Attorney Search has placed thousands of attorneys
. BCG Attorney Search works with attorneys to dramatically improve their careers by leaving no stone unturned in job searches and bringing out the very best in them.
Harrison has placed the leaders of the nation's top law firms
, and countless associates who have gone on to lead the nation's top law firms. There are very few firms Harrison has not made placements with.
Harrison's writings about attorney careers and placements attract millions of reads each year.
He coaches and consults with law firms about how to dramatically improve their recruiting and retention efforts. His company LawCrossing has been ranked on the Inc. 500 twice. For more information, please visit
Harrison Barnes' bio
.
About BCG Attorney Search
BCG Attorney Search matches attorneys and law firms with unparalleled expertise and drive, while achieving results. Known globally for its success in locating and placing attorneys in law firms of all sizes, BCG Attorney Search has placed thousands of attorneys in law firms in thousands of different law firms around the country. Unlike other legal placement firms, BCG Attorney Search brings massive resources of over 150 employees to its placement efforts locating positions and opportunities its competitors simply cannot. Every legal recruiter at BCG Attorney Search is a former successful attorney who attended a top law school, worked in top law firms and brought massive drive and commitment to their work. BCG Attorney Search legal recruiters take your legal career seriously and understand attorneys. For more information, please visit
www.BCGSearch.com
.
Harrison Barnes does a weekly free webinar with live Q&A for attorneys and law students each Wednesday at 10:00 am PST. You can attend anonymously and ask questions about your career, this article, or any other legal career-related topics. You can sign up for the weekly webinar here: Register on Zoom
Harrison also does a weekly free webinar with live Q&A for law firms, companies, and others who hire attorneys each Wednesday at 10:00 am PST. You can sign up for the weekly webinar here: Register on Zoom
You can browse a list of past webinars here: Webinar Replays
You can also listen to Harrison Barnes Podcasts here: Attorney Career Advice Podcasts
You can also read Harrison Barnes' articles and books here: Harrison's Perspectives
Harrison Barnes is the legal profession's mentor and may be the only person in your legal career who will tell you why you are not reaching your full potential and what you really need to do to grow as an attorney--regardless of how much it hurts. If you prefer truth to stagnation, growth to comfort, and actionable ideas instead of fluffy concepts, you and Harrison will get along just fine. If, however, you want to stay where you are, talk about your past successes, and feel comfortable, Harrison is not for you.
Truly great mentors are like parents, doctors, therapists, spiritual figures, and others because in order to help you they need to expose you to pain and expose your weaknesses. But suppose you act on the advice and pain created by a mentor. In that case, you will become better: a better attorney, better employees, a better boss, know where you are going, and appreciate where you have been--you will hopefully also become a happier and better person. As you learn from Harrison, he hopes he will become your mentor.
To read more career and life advice articles visit Harrison's personal blog.