Associates are busy people. In fact, many associates approach
legal recruiters
like me because they would like to be less busy, and are seeking an opportunity to help them meet that goal. Many attorneys have no idea how to conduct a job search, or to get information about law firms that may be a fit for them. Recruiters certainly possess information about firms, but keep in mind that our opinions about which firms are "good," but these are colored by our own experiences practicing law. Only you can decide if a particular law firm is a fit for you.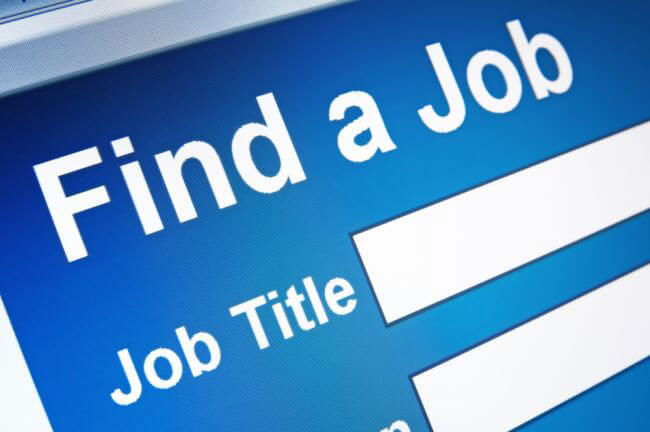 Many associates get their first job by summering at a law firm during law school, and joining that firm upon graduation.
Failing that, they search for a job closer to graduation and jump at the first offer. Neither of these methods is a particularly effective way to forge a satisfying career path, as these decisions are often based upon a dearth of information. Now that you have put in several years into your career, what will your next move look like? The approach often taken by practicing attorneys is similar to that of many law students: simply apply for open positions, and choose from among offers. But will this method bring you greater job satisfaction than it did when you chose your first job?
A job search that will yield a more satisfying result takes time and effort on your part. The first step is accepting this, and making a deal with yourself to make the time and put in the work.
Recruiters can be great resources when it comes to gathering information on the fiscal health, culture, salary, client base, and lifestyle of certain firms. There is a lot of preliminary work you need to do before you even get to that point. Figuring out what will be the best opportunity for you will help ensure that your next move is your last.
1. What Kind of Practice Do I Want to Have?
First, assess the skills you have and ask yourself what you have enjoyed about the practice areas you have experienced. Think about the work itself, the future of the practice area (is it growing?), the lifestyle it offers (what do I need, as a practical matter?), the partnership and client development potential, and think about how these considerations fit with your own wants and needs. Then you can begin to figure out what types of practices you might want to target.
If you are an attorney who has dabbled in several areas, now might be a good a time to ask yourself what you might like
to specialize
in. For example, I recently worked with an attorney who was in the litigation group of her firm, but had spent some time practicing in white collar/internal investigations. She loved it, but her firm could not provide her with that type of work full-time, so she sought a firm with a prominent white collar practice. Similarly, I recently placed an attorney who was practicing in both transactional real estate and real estate litigation. He first decided that litigation no longer fit his family-focused lifestyle, then targeted, eventually securing, a position in transactional real estate.
2. How Do I Find the Firms that Practice the Kind of Law I Like?
A recruiter will know many of the firms you will want to target. We tend to know the highest-caliber practices in a particular area. However, if you are not working with a recruiter, or you are targeting the
types of law firms
that recruiters may not work with, there are resources you can, and should, utilize yourself to find the best firm for you.
a. Martindale.com.
www.martindale.com
Martindale is a great resource for getting the lay of the land in a particular practice area. After accessing the website, click on advanced search under the "Law Firms" tab. You can search by city, firm size, and practice area, among other searches. This initial search will give you a starting point in figuring out which firms might be interesting to you.
Martindale searches are extremely time consuming, as the lists kept on this site are comprehensive. They are also not 100% accurate; just because a firm claims to practice in a particular area does not mean that the practice is robust or thriving. Law firms can choose to include themselves in a particular practice area, and sometimes these self-categorizations are a product of wishful thinking. You should go to the website and of each firm claiming to practice in that area, and research how many attorneys actually practice in that area, and whether they do it full time.
I prefer to use Martindale as a jumping off point for further research. Even with these shortcomings, it is an excellent tool for getting started in your research.
b. Chambers & Partners
http://www.chambersandpartners.com/
This site allows you to research, by practice area, the top practices in a particular practice area. You can search by state (not city), but, for some reason, when you choose a state from the pull-down menu, the practice area search options become limited. For example, "ERISA Litigation," which is an option if you do not select a state, disappears as an option once you do. Therefore, if want to search more specific practice areas, you may need to do so without selecting a state, and you will end up with a national search.
Chambers also allows you to search law firms, so that once you have come up with some firms that appear to practice in your area of interest, you can access the firm's profile. Not all firms have profiles listed. If there is a profile, it will give you basic information on the firm (size, locations, and main areas of practice).
It is also worth noting that Chambers' listings are international, rather than just
US firms
.
c. Career Services at Your Law School
Even if you have been
out of law
school for some time, it is worth paying a visit to your career services office at your law school. Many law schools designate a person to work with alumni. Career Services Counselors often have access to many positions that legal recruiters do not have, specifically, smaller firms, government, and non-profit positions in addition to large law firms.
If you are not practicing in the city where you went to law school, call your career services office and ask if they can arrange for you to access the career services office of a local school. This is done quite often, although it can take a couple of months. Still, it is worth having access to local job boards and the knowledge of local career services counselors.
Need an "in" to a great practice within a particular law firm? Law schools sometimes keep lists of alumni who have gone on to certain positions who may be willing to talk to you about their practice. This is where your networking skills come in. Call the person (the school may have a policy of contacting the person for you), ask them to lunch, and discuss their practice with them, as well as other notable practices in town. They will certainly know who the players are, and may well turn out to be your best source of information.
3. How Do I Find In-House Jobs?
One resource that I constantly find myself recommending for in-house job seekers is the Association of Corporate Counsel,
www.acc.com
. They have a job board with in-house positions around the country. It is worth noting that many of these are actually posted by
legal recruiters
, so you may end up applying to a recruiter and speaking to them about a mystery employer before they will tell you anything about the job.
Recruiters can be especially tight-lipped about in-house positions, as they are not always published.
The bad news is that very little published information is available about in-house positions in terms of salary, culture, fiscal health, etc. If you interview for these positions, again, your best bet may be to get ahold of an alumnus from your law school who works or has worked for that company, and get their honest opinion. Again, this is a time-consuming process that will require a long-term approach on your part
See How to Make a Lot of Money Practicing Law​ for more information
4. Conclusion
The bottom line is that there are excellent resources available to help you determine where you might best fit, but a quality job search that will bring you long-term job satisfaction is a big time commitment, and you need to give it the attention it deserves. It well worth putting in the work it will take to ensure the best fit for you.